Delhi
Devour Creamy & Refreshing Ice Creams Like Mango, Litchi & More @ Turquoise Turkish Icecream!
Are you one of those who've been fascinated by the video of the Turkish Ice Cream man playing around with you before finally handing you your scoop of freshly made ice cream?! Well we were, and we finally paid him a visit to see what all the rage was about. Turns out that his ice creams are as good as his artwork!
Having opened up stores in more than 5 countries, Mr. Sahin, a Turk, calls himself the ice cream man and rightfully so looking at the theatrics he pulls off with his ice creams. His best sellers are Litchi, Chocolate, Mango, Strawberry and he also deftly prepares a sundae-like combination of three of his flavours. Nice!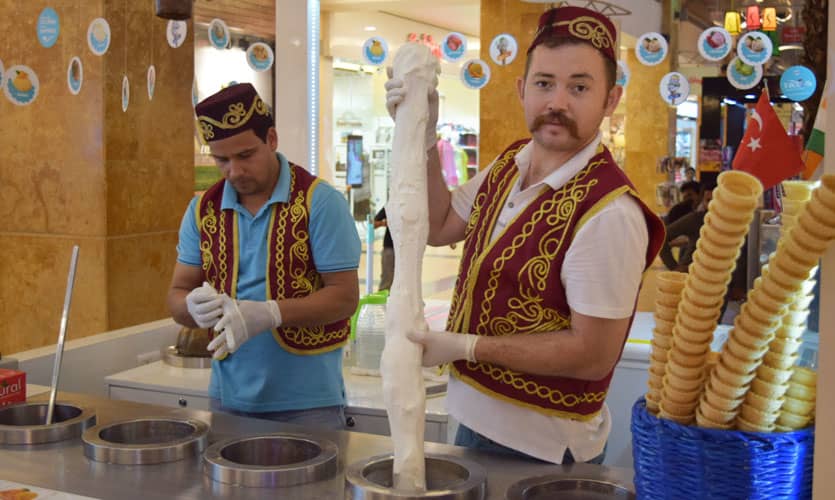 These homemade ice creams, apart from being so delectably tasty, are purely organic. Mr. Sahin tells us that he puts no chemicals or preservatives while preparing his beauties and that is exactly what the crowd appreciates. One of the more interesting facts about these ice creams are that they can be eaten upside down too! We're gonna simplify things for you and tell you what all flavours taste the best. Don't you love us more now?!
Litchi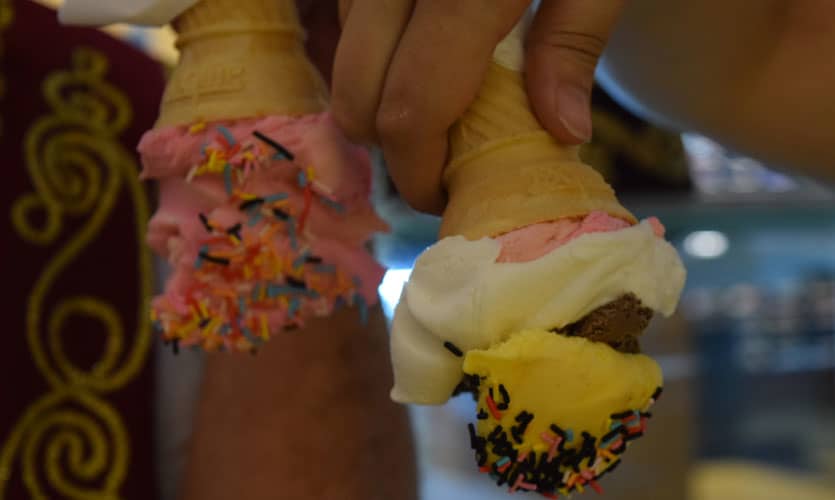 This particular fruit is enough to have us hooked on it for an entire year, but when it comes in the form of a creamy ice cream flavour, it makes it all the more interesting. Also their best seller, we hands down nominate Litchi as the Turk's tastiest offering! They run out of this one pretty fast, so flag this flavour as a priority peeps.
Mango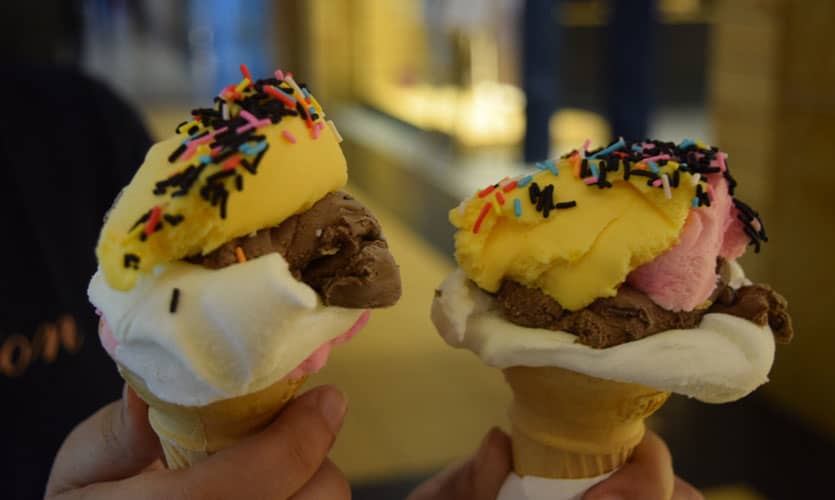 We haven't ever encountered a dish which tasted bad with mangoes in it, and this flavour is no exception. We gobbled up three scoops of their Mango ice cream and were left reeling for more. If you're a mango lover, then think no more and simply land up right here.
Strawberry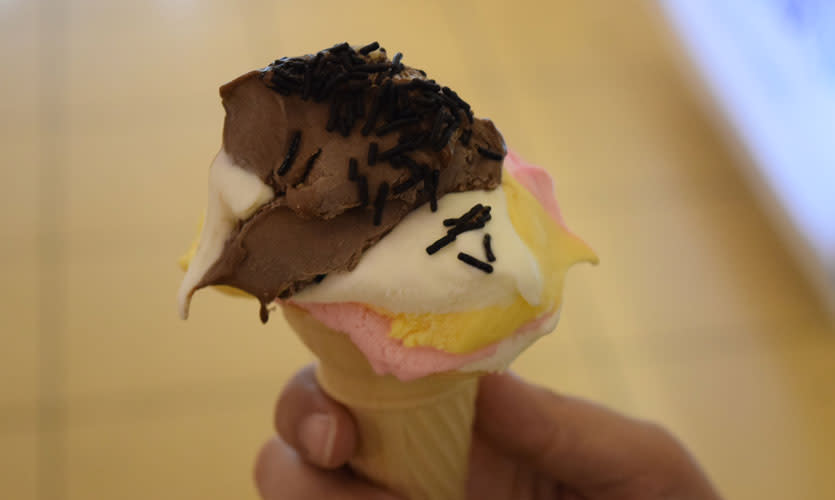 It might sound a little cliched to have Strawberry, but thank us later after you've tried it here and simply loved it! A little different from the run-off-the-mill strawberry flavours by other commercial ice cream conglomerates, we certainly loved it and definitely recommend it!
We also tried their four-in-one combo which comprises chocolate, strawberry, vanilla and mango, but honestly it's only for those who love experimenting with their flavours. 
As we looked on, spellbound, one after the other people dared to get bamboozled by the hugely talented Turk and we recommend every Delhiite to head over here to come see live what we've always seen online and taste his organic creations. See you there!
Price Per Scoop | Rs 100 Onwards
Location | Turquoise Turkish Icecream - Great India Place Mall, Noida
Here's Their FB Page | https://www.facebook.com/Turquoiseturkishicecream/