Here's All About Our Jaunt to Q Bistro, Where We Can Happily Announce That Food Married Innovation
In the crowded and cramped lanes of Janakpuri, we came across this beautifully done-up café. After a conversation with the owner, who's also a chef, we came to know that he's already worked in France and Australia and has now finally opened his own café here. The menu keeps changing and the dishes are mostly seasonal.
All the dishes and recipes are the owner's own concoctions, and he believes that rules restrict you, so there shouldn't be any rules in cooking. They don't even use a refrigerator, except for ice-creams, because they don't use frozen products. Here's what we indulged in -
Ambrosia Shake
This out-of-the- world shake is something which you won't get anywhere else. It had a creamy and minty flavour and when asked about it, we got to know that it held a lot of other secret ingredients. This is a must try if you're looking for something that refreshes you instead of making you feel full!
Veg Bruschetta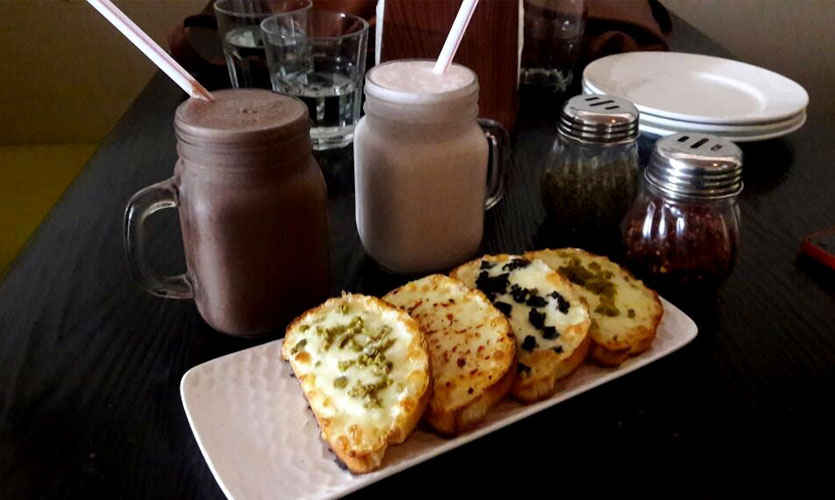 When you try their Bruschetta, you'll confuse it with garlic bread. But it's only after you talk to the owner about it that you'll know they make their own dough and the bread is very different from your regular garlic bread. It's prepared with garlic butter and topped with heaps of olives and jalapenos. It was very soft, crispy and cheesy and just melted in our mouth!
Chicken Turkish Role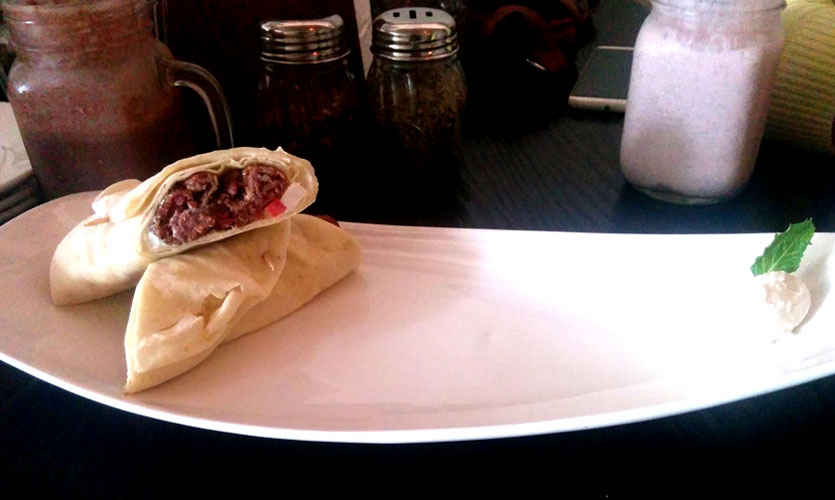 If you love rolls and chicken (who doesn't), then you ought to try this. The chicken is so soft, tender and perfectly cooked that you'll be left craving for more. It's served with hung curd and stuffed with chopped-up tomatoes and onions.
Turkish Platter
The large platter contained flat bread, which was very soft, kebabs in two different shapes, made of spinach, carrots, peas, potato and cheese, and was accompanied with salad to beautify it. It was not only a beautiful dish, but something truly worth trying.
Strawberry Chocolate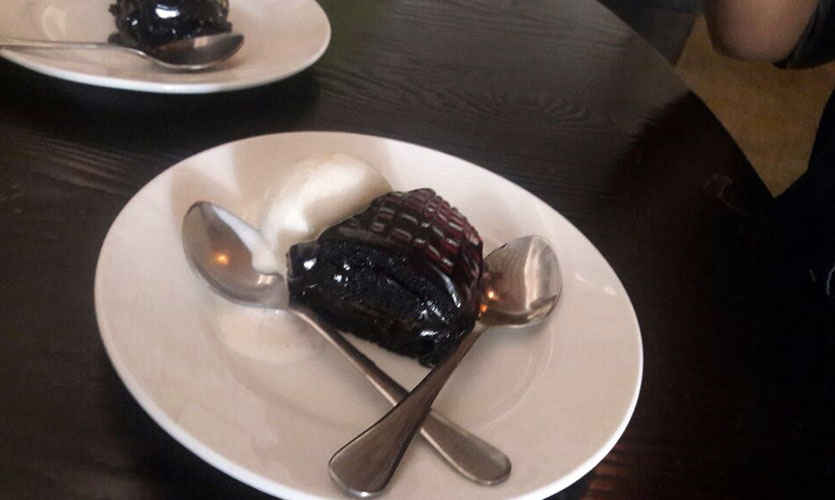 As the name suggests, it was a perfect blend of both strawberry and chocolate. Not only was this really different, but tasted like sheer bliss! The strawberry flavour will send you to another world. It was served along with scoops of ice cream, and we couldn't rest our spoons even once! 
You have to try this beautiful café if you like innovation with your food. The menu itself showcases the honest and commendable efforts of the owner. Do try it and hog till you drop!
Location | C4-D/56-A, Janakpuri
Meal For Two | Rs 600