A dream come true for stationery fanatics and home décor hoarders, one of Japan's biggest retail companies MUJI is now open for business at Select Citywalk, Saket! With an enormous store on the ground floor (5000 sq. ft!), filled with row upon symmetrical row of the iconic MUJI anti-brand lifestyle options, the international giant is offering almost its entire product line at its first store in the capital.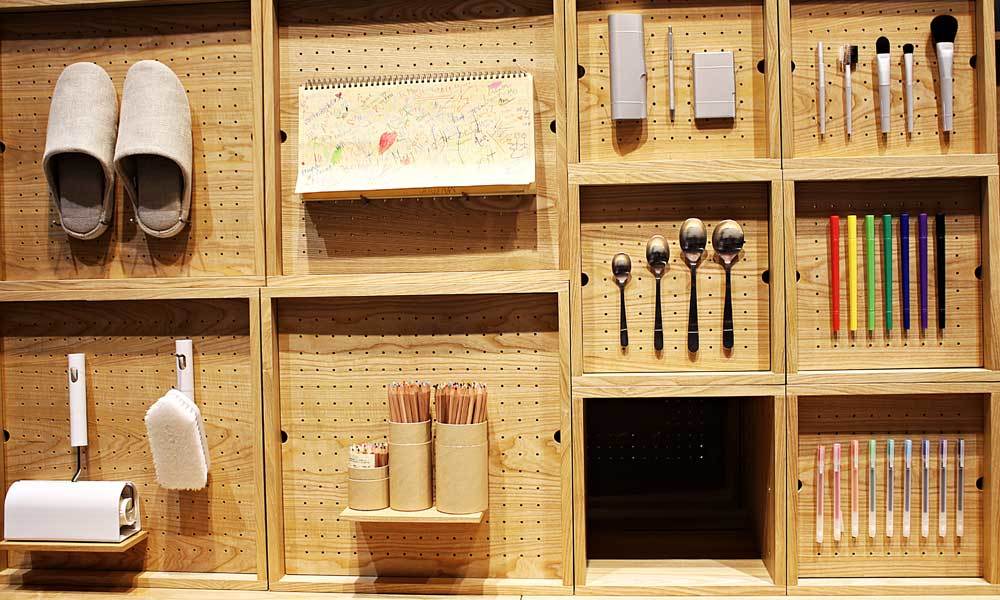 You'll find everything from travel trolleys and jeans to cutlery and stamps, all designed with one philosophy in mind – ease of use. The store is nothing short of a wonderland with white and earthy palettes prominently featured throughout the calming and perfect arrangement, drawn together by a strange whimsy! 
Here's a walkthrough of the various sections: 
Health & Beauty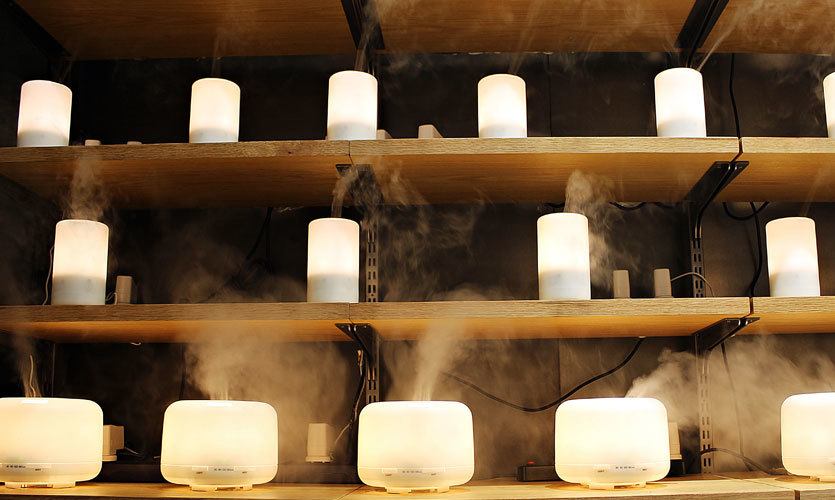 MUJI's range of health and beauty merch comprises everything you need to look after yourself, including bath and shower products, make-up brushes, hair brushes and coordinating storage. One (fragrant) saunter through the aisles later, you'll be ready to revamp your entire bathroom closet!  
What's In Our Baskets | The Light Toning Water with slowly filtered natural water from a cave in Kamaishi, perfect for gently hydrating sensitive skin and the flame-free Aroma Diffuser, which uses ultrasonic waves to vaporise water and essential oils for a cool, dry, scented mist. Summer essentials!
Stationery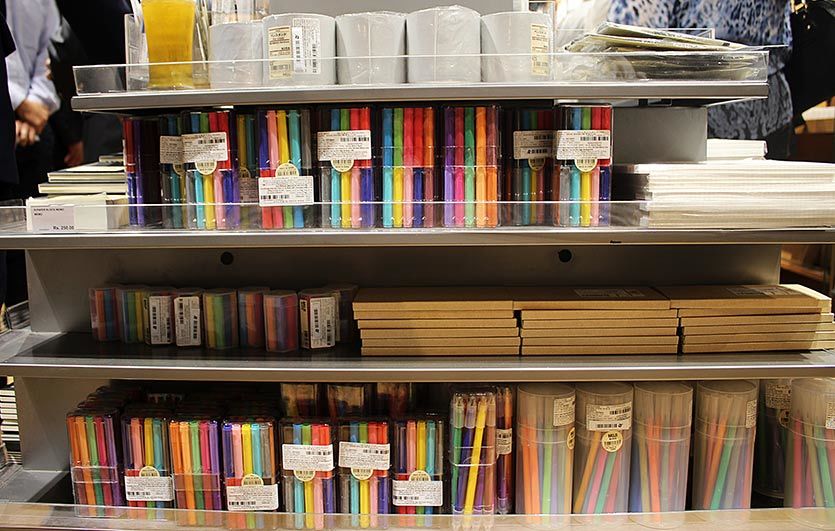 A fully packed stationery section with an insane number of colourful pens and planners greets you next. Notebooks in all shapes and sizes, desk accessories, calendars, highlighters, pen stands, and even an innovative art installation using pens makes this corner a stationery lover's paradise! 
What's In Our Baskets | The ultra cute stamps *love at first sight* and basic recycled paper notebook. 
Kitchen & Dining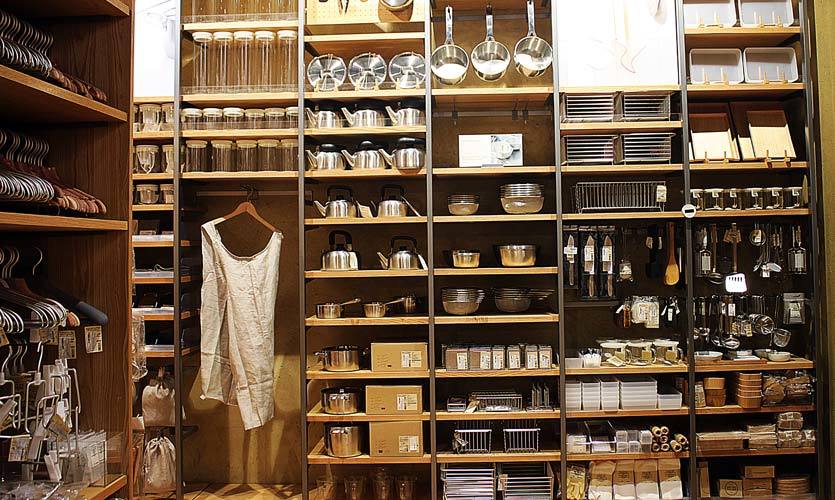 The extensive collection (covering entire walls!) of tableware and kitchen accessories can best be described as austere. There is beauty without frills in every article which draws you in and inspires simple living. If you're someone who cuts through fluff and gives importance to utility, MUJI literally brings a lot to the table for you!  
What's In Our Baskets | The wooden plates with natural colour and gradation, super sturdy and artistic.  
Apparel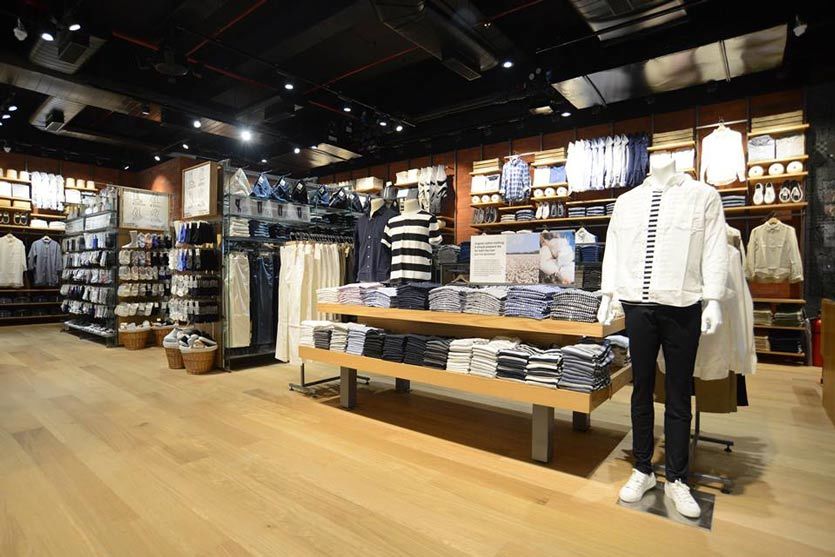 MUJI came to our rescue with its organic cotton clothing just in time for summers. You can pick up wardrobe staples like jeans, trousers, stoles, casual shirts and much more and also stock up for winters with their hoodies and cardigans. The classic and timeless white shirts are highly versatile and hard to resist and are the most susceptible to impulse buying. You've been warned. 
They also have an adorable Kids section with the cutest tees we've seen in awhile! Ideal gifting material.
What's In Our Baskets | The famous right-angle socks for ultimate support, which cover the heel at a 90 degree angle that prevents sagging and bunching.  
Footwear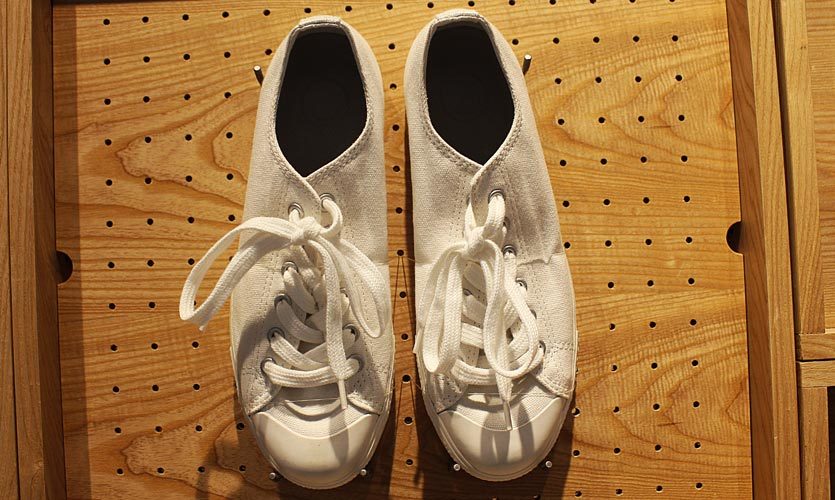 There's not really too much to choose from in this department as they've strictly stuck to canvas basics, so you'll find slip-on and tie-up shoes and ballerinas in muted colours along with highly comfy bathroom slippers. Pretty much the same articles are available in kiddie sizes as well.  
What's In Our Baskets | The breezy white canvas shoes that are the trendiest summer staple RN! 
Furniture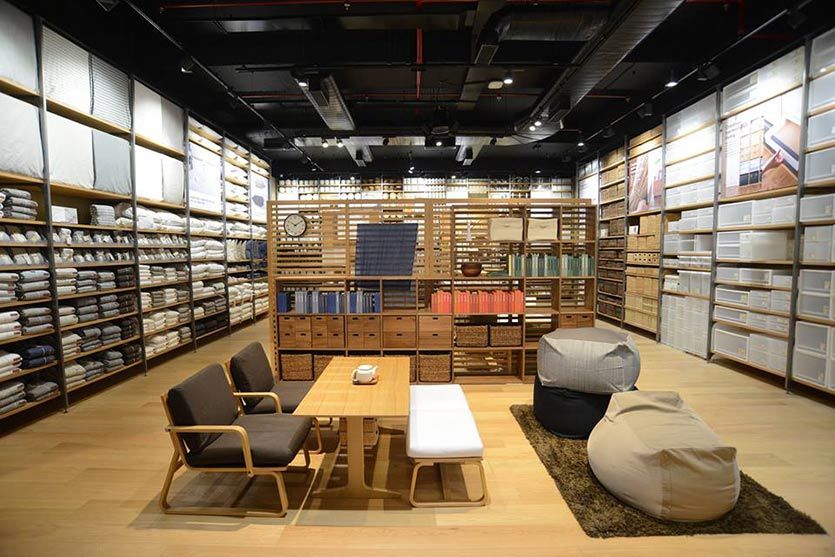 At the heart of MUJI furniture design is the concept of 'Chodo-Yoi', the notion of seeking the 'just right balance' between quality and price. Their furniture neutralizes rather than clutters the living space, blending in but with the ability to infuse any room with a touch of freshness and elegance.  
What's In Our Baskets | We actually couldn't help admiring the wooden display stands used to exhibit their paraphernalia, not sure if those were on sale though.  
Travel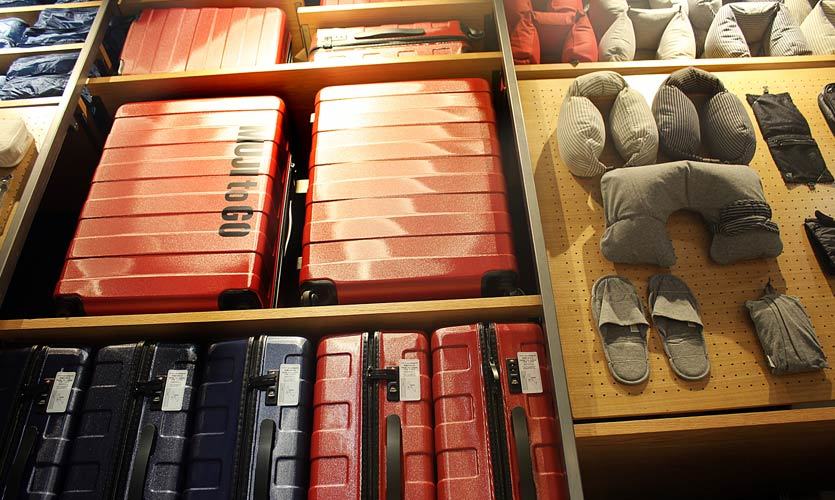 The MUJI To Go line includes luggage, cosmetics, pouches, bottles, travel pillows and more – all designed to provide a fuss-free travel experience. There are no stylised or glitzy goods here, just plain ol' well-built ones that will go the extra mile with you. 
What's In Our Baskets | We're digging their solid backpacks and shoulder rests! 
MUJI's concept of emphasizing the intrinsic appeal of an object through rationalization and elimination of excess is closely connected to the traditional Japanese aesthetic of "su" –– meaning plain or unadorned –– the idea that simplicity is not merely modest or frugal, but could possibly be more appealing than luxury. A firm believer in the virtues of minimalism and zero-waste durability, MUJI's creations are uncomplicated and 'simply' classy.
We definitely recommend a stroll through the store the next time you're in Saket! 
Location | Select Citywalk, Saket
Timings | 9:30 AM – 11 PM 
Browse Through More Images: