Guide To Our Mecca For The Best Junk Jewellery (Starting At Just 10 - 20 Bucks!) In Janpath
Every true Delhi girl swears by her street-side shopping finds and trust us, we're no different! While Sarojini seems to be the crowd favourite for clothing, we believe that NO ONE does jewellery better than Janpath. Which is why, one fine day, we decided to collect every buck saved and head out for some serious shopping– oxidised silver, here we come!
Get Your Boho On!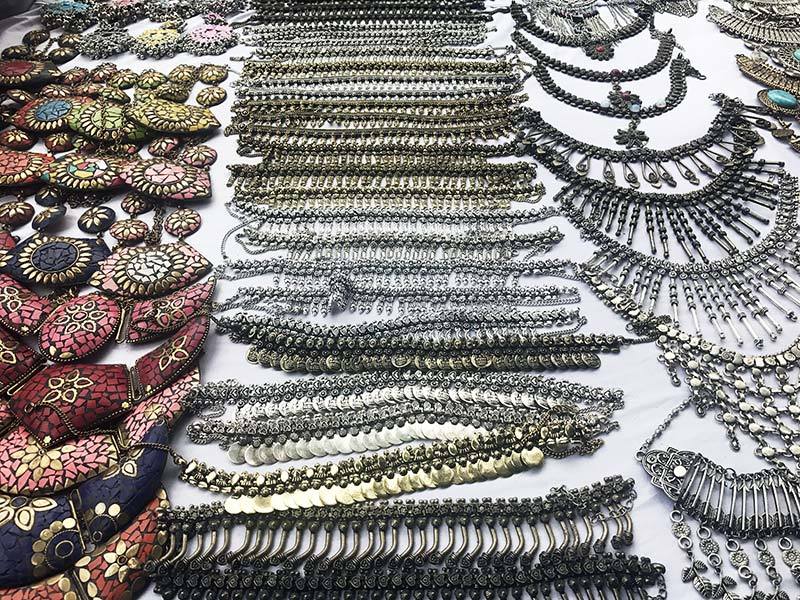 Walking towards the left after exiting Gate Number 2 of the Janpath metro station, our first stop was a bhaiya who seemed to have just laid out a rug on the pavement and was selling the most beautiful neck pieces we'd seen in awhile! Apart from chokers in gold and silver, which are an eternal favourite, we couldn't stop drooling over the chunkier, statement neck pieces with coins, turquoise stones, jaali work, coloured mosaic work, and the like. There were also very, VERY pretty pendants!
Starting Price | Rs 200
Bold And Beautiful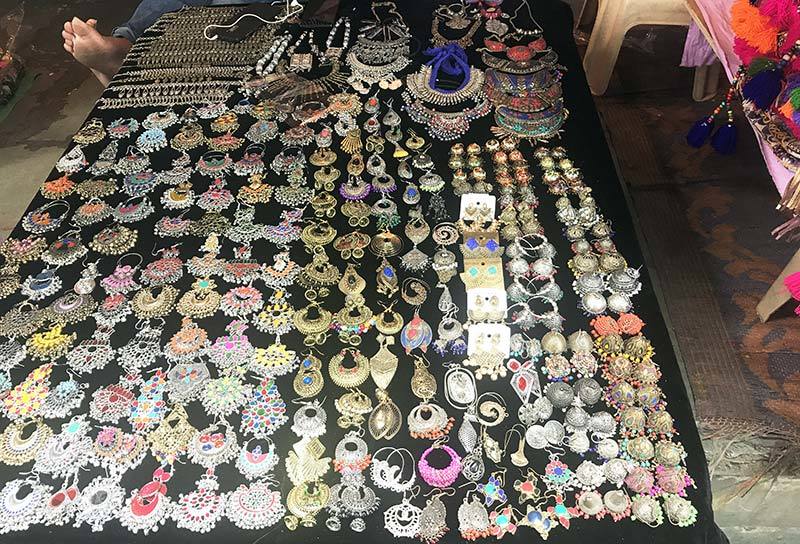 Walking ahead, a left turn led us to a row of ten odd stalls, two of which had earrings to die for! Of Every. Kind. Ever - jhumkis, pom-poms, Afghani earrings, and what not! Our most favourite, though, were the ones with mirror work - absolutely gorgeous and oh, so eye-catching! What more could you want? Oh, wait, we know – chokers, but with a twist! Brightly coloured threads with oxidised silver or gold beads that were just amazing. We promise!
Starting Price | Rs 150
Too Many Earrings? What's That?!
Next up, we headed towards the Janpath galli (the singular long, corridor-like stretch with a host of street sellers). Right before its entrance, hidden to the side next to a Cream Bell ice-cream waala, we spotted another junk jewellery seller. This one had cute wooden beaded earrings starting from as low as Rs 20! We also loved the necklaces which basically had half a chaand baali for a pendant! The beaded pom-pom bracelets were also super cute!
Entering the Janpath galli, you won't miss the cluster of junk jewellery stalls to your right, there are about five of them. Enter these to discover a plethora of accessories, from earrings and neckpieces, to matha pattis and maang teekas.
Starting Price | Rs 20
Coffee And Shop!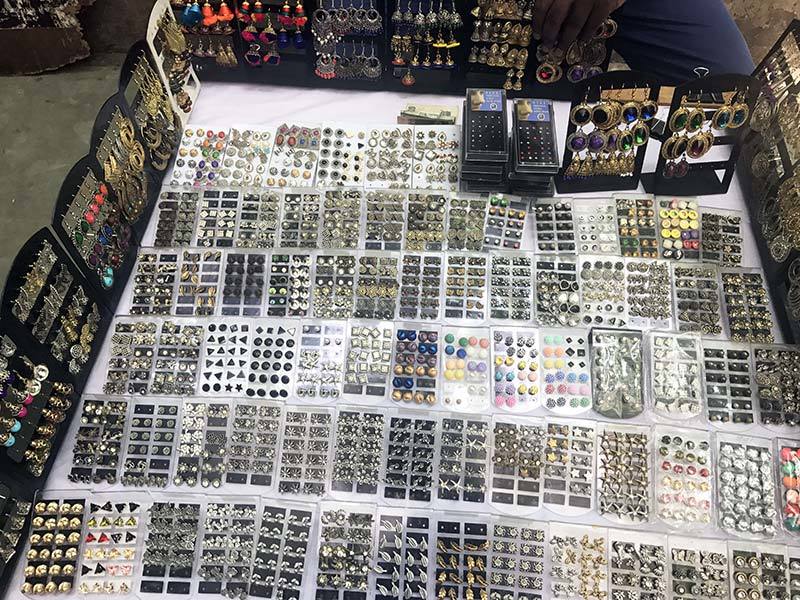 Around the iconic Depaul's, a small table was brimming with studs and small sized earrings in every shape and colour. As much as we love those big statement earrings, they're too much for our ears to handle on an everyday basis! We loved the studs here (tiny leaves, elephants, flowers, and more!) and stocked up on plenty of them for day-to-day wear. Oh, and don't forget about the teeny-tiny jhumkas *aww*! Pick up a delish cold coffee while you're at it!
Starting Price | Rs 10
Colourful Tibetan Jewellery FTW!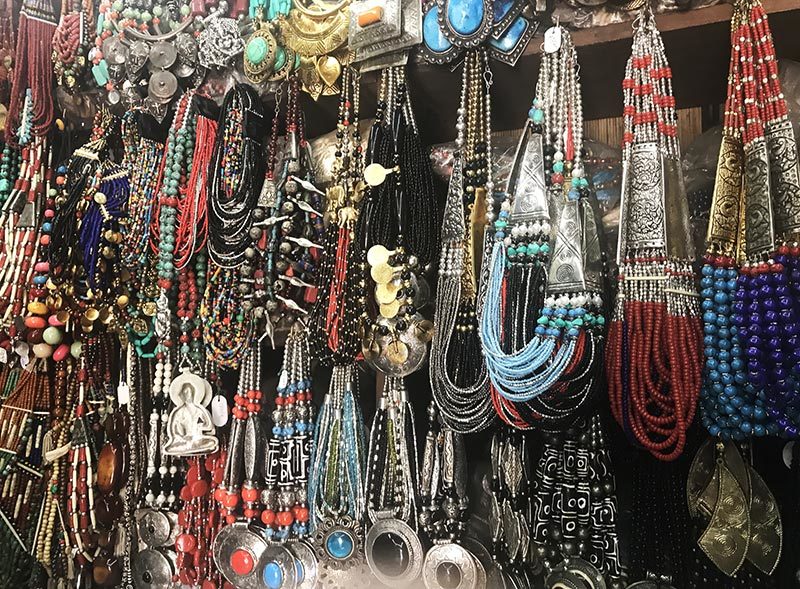 We feel as if people rarely go towards the side of the market that lies on the right of Gate Number 2 of the metro station. It's the part where a bunch of Tibetan shops lie, and you must check these out if colourful, chunky jewellery is your type of thing! The few accessories shops (shop numbers 18 and 22) here are basically small rooms STUFFED with necklaces, bracelets and rings in bright colours and with big beads! Perfect to add a bit of fun to a boring outfit!
We also loved the threaded bangles at 10 bucks each outside shop number 18, and the gorgeous silver anklets at shop number 7!
Starting Price | Rs 50
At these, or any other stalls you decide to buy from across the market, use your bargaining skills because there is nothing known as fixed price here and many times, you may feel as if absurd prices are being quoted to you at random! So don't be shy and watch the seller hand over that gorgeous pair of earrings to you for half the price he initially quoted!
And we suggest visiting around 11 or 12 in the morning, since the shops have just been set up and the sellers are eager to make their first sale (what they call 'boni'), so you'll get the best prices!
So hoard up on junk jewellery like never before!!
Where | Janpath, CP
Here's Some More Images To Flick Through!