Are you a 90s kid? Why do we ask you say? Because, no offence, but we had the most AH-MAZING cartoon show line-ups back in the day! So, if you grew up watching Scooby Doo, Swat Cats, The Flintstones, The Jetsons or Dexter's Laboratory, Pokemon, The Mask, Looney Tunes and Powerpuff Girls besides all the other wonders of that era, then that nostalgia must be pretty strong!
How would you like it if we told you there was a way to catch a glimpse of some of your favourite cartoon characters LIVE, right here in Delhi!? Know of kiddies around you who might be excited about the prospect of meeting the likes of Tom & Jerry and Ben 10? Then read on ahead.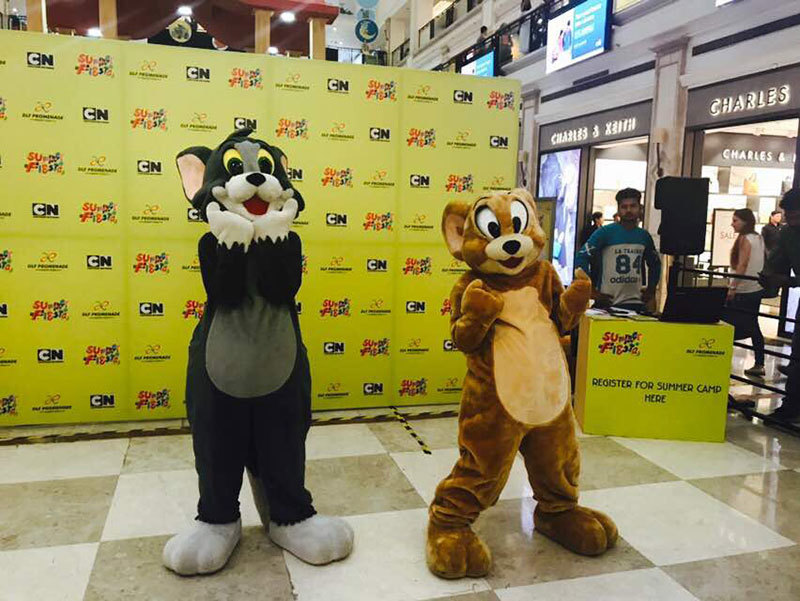 The Recap | We told you that DLF Promenade is holding a super fun and interactive Summer Camp at the venue & it's all about learning new skills with amazing activities around Art & Craft, Science, Robotics, Aeromodelling and the universe with movies at the Planetarium! *YAS*.
Learning Is Fun | This summer camp is as much about learning as it is about having fun with it. Art & Craft activities would help them learn about Mosaic Art, Recycling Art, Origami Art, Felt Art, Clay Art, Stationery Making & much more! Science activities lets them carry out fun experiments to learn about how science works while Aeromodelling teaches them all about construction, design and much more about small model aeroplanes! Similarly, Robotics would equip them with tricks of coding and robotics. Nice, right?!
The Grand Parade | As a part of their carnival they've also organised a grand Cartoon Network Parade on 27th and 28th May where kids get to greet and meet Powerpuff Girls, Ben 10, Tom & Jerry as well as Scooby Doo! *WOW* Great news right?!
So, what's the wait for? Register your little champ for the Camp ASAP before they run out of seats! You can even register on the spot before a course begins. Take a look at the detailed schedule here to make your pick!
When | 19th May - 18th June
Where | Dlf Promenade in Vasant Kunj
Here's Their FB Page | https://www.facebook.com/dlfpromenade/ 
Ring Ring | +91 9650 698 966, +91 9560 928 192