Here's 9 Full-On Authentic Asian Street Food Yummies We Happily Devoured @ Auntie Fung's
This popular Asian food chain from Bengaluru recently trotted all the way up to GTown and we had to try it! With Chinjabi joints almost making us forget what authentic South-East Asian food tastes like, Auntie Fung's is a delicious treat if you wish to enjoy the true flavours of Asian cuisine in the city. Here's everything yummy that we devoured at this cute little outlet that you should definitely head to ASAP:
1. Char Sui Bao

Pork being such an important part of Asian cuisine, we couldn't resist trying this one! Braised pork belly with sweetened apple slices and raisins resting on a bed of fresh lettuce dressed in a mouth-watering mix of sauces, this bao was truly delectable. Its presentation being as lovely as its taste, we absolutely loved this dish and finished it in seconds!
Price | Rs 270
2. Teriyaki Glazed Stuffed Mushroom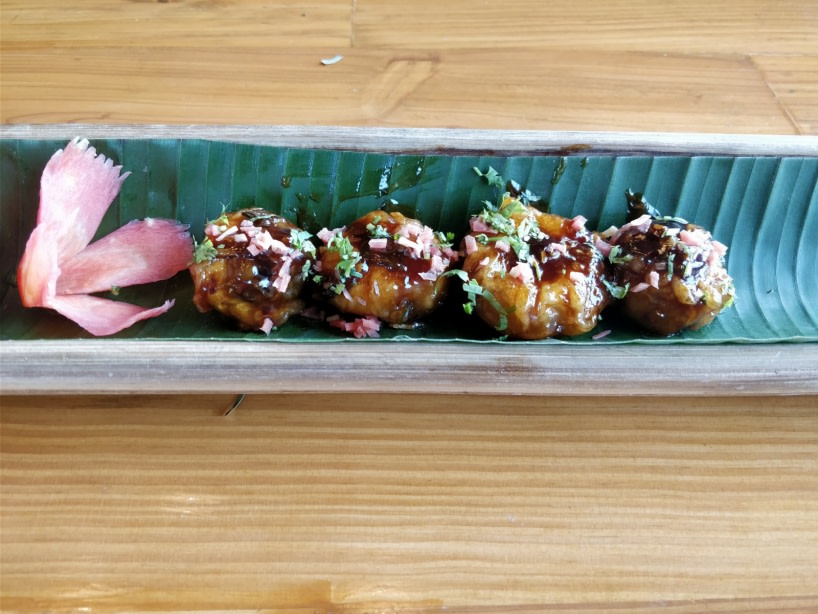 This dish would even turn a mushroom hater into a mushroom lover. Cooked wontons of a kind, glazed with an interesting mix of soy sauce and honey and stuffed with the most delicious mushroom preparation one could imagine, this dish was nothing short of heavenly! If it were up to us, we would have binged on this lovely appetizer morning, noon and night!
Price | Rs 260
3. Pork Malay Trail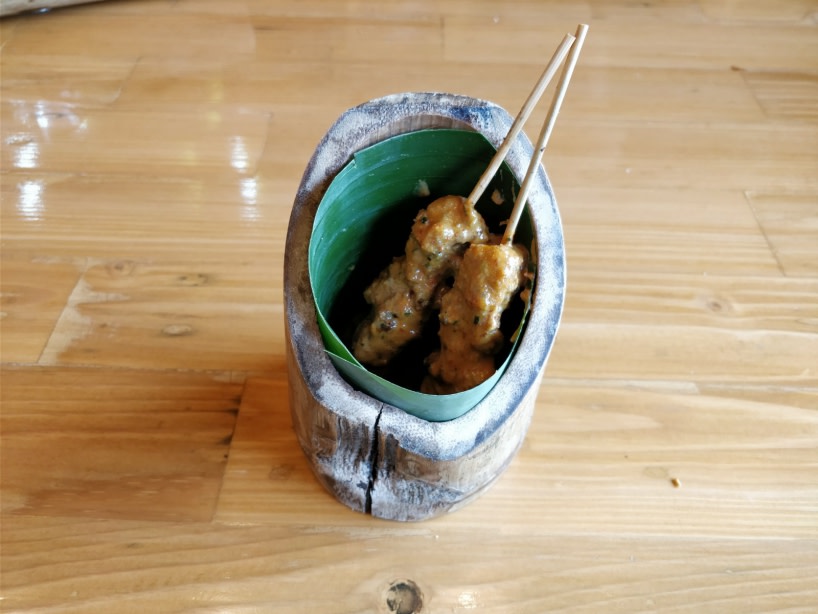 We were super kicked about trying all things authentic, so we ordered this pork satay of sorts which turned out to be a very different medley of flavours compared to what we'd tried so far. Small pork kebabs coated with a unique coconut based paste that got spicier with bite, this dish was a sweet and spicy surprise that you should definitely try!
Price | Rs 310
4. Thai Connection Bao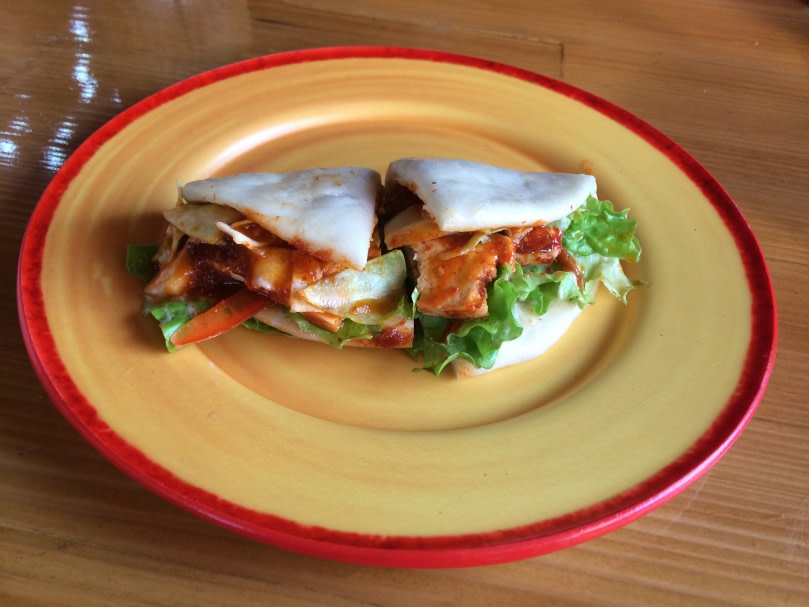 Upping the spice level by another notch, this bao was nothing like the one we'd tried earlier, and was quite exceptional. For all the chilli paneer lovers out there, this one's for you! Cottage cheese marinated with an oh-so-spicy Thai red paste, resting on a spicy kimchi salad in a bao, this dish is an absolute delight for all the spice loving vegetarians out there!
Price | Rs 220
5. Cambodian Chicken Wings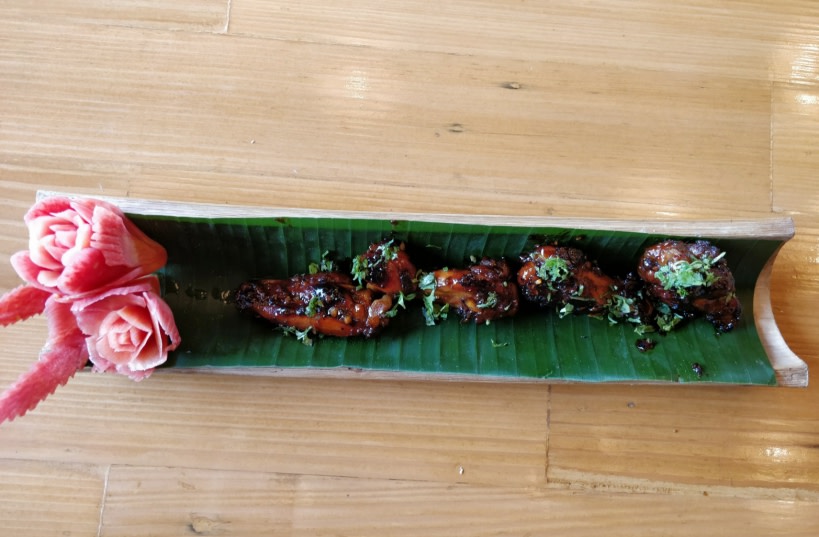 These chicken wings were just on another level of sweet and spicy altogether! One bite into the juicy, succulent chicken wings and you would feel like this is the sweetest a chicken wing could get, but even before that feeling has begun to settle, a burst of extreme spiciness will snap you back to reality. A perfect Cambodian roller coaster treat is what this dish is!
Price | Rs 280
6. Malaysian Laksa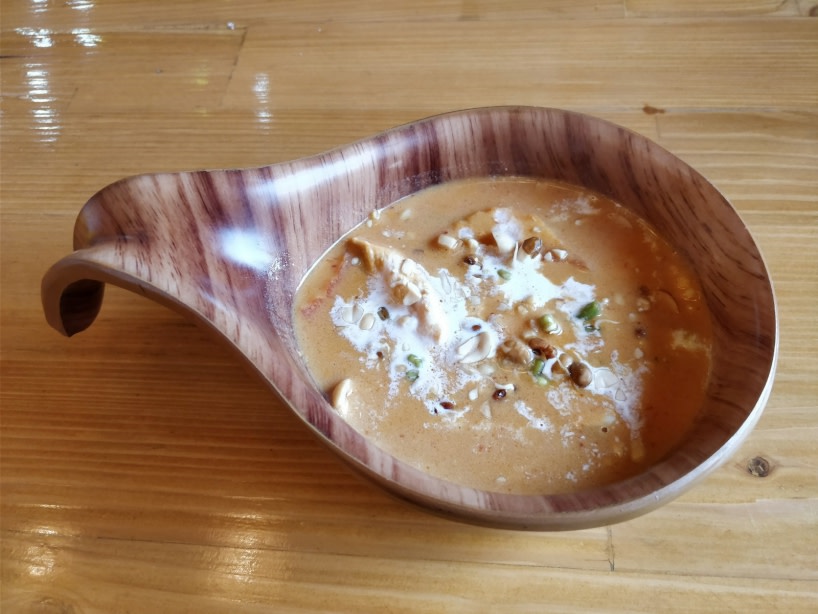 After tasting a yummylicious bunch of appetizers and baos, we jumped straight to the mains, starting with a traditional bowl of Laksa. Delightfully flavourful and soul-warming, this hot bowl of red curry based in coconut milk with a treasure trove of peanuts, sprouts, some veggies and perfectly cooked chicken pieces along with noodles was simply ah-mazing!  
Price | Rs 300
7. Vietnamese Pho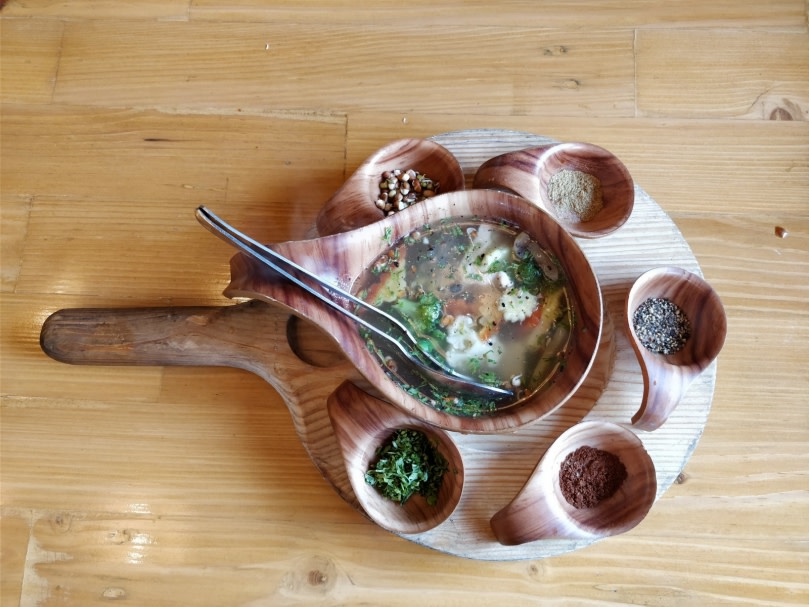 A truly delectable noodle soup with a light, clear broth with extremely comforting flavours of herbs and spices, an overload of wholesome veggies like broccoli, cauliflower, carrots and baby corn amongst others plus glass noodles served with an array of condiments, this dish was a culinary experience in itself! We are SO going back for this!
Price | Rs 300
8. Burmese Khowsuey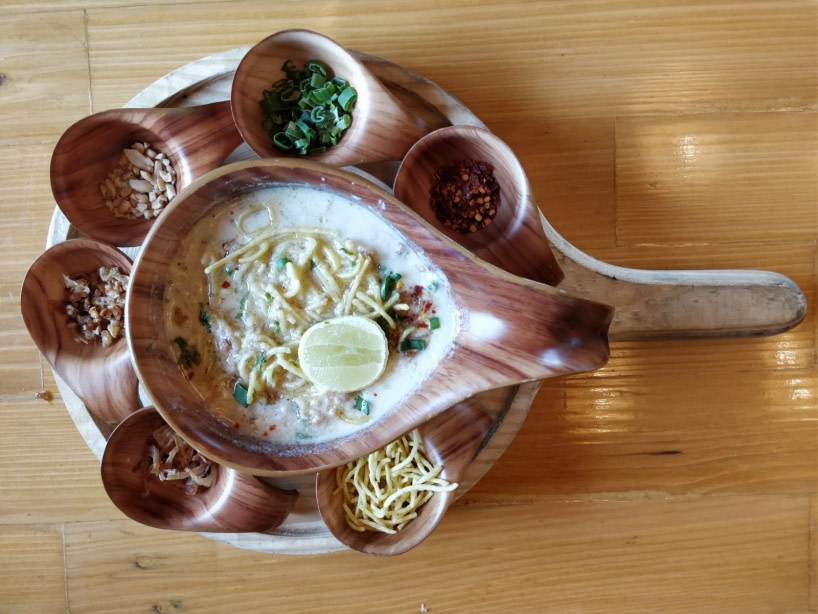 Staying true to serving authentic delicacies, Auntie Fung's Khow Suey is not yellow-ish (like it is in most other places) because the actual dish served on the streets of northern Burma is the colour of the main ingredient - coconut, i.e., white. Yes! Surprising and delicious, this curry of rich coconut milk with veggies, noodles and half a lemon was just drool-worthy!
Price | Rs 295
9. Darsaan With Ice Cream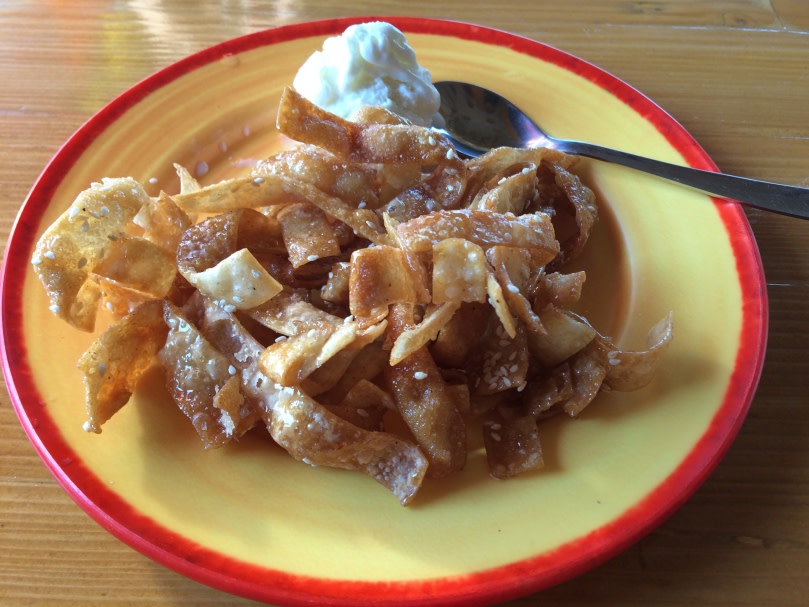 Crispy fried wonton noodles wrapped in honey and sesame seeds served with a scoop of vanilla ice-cream on the side was a lovely way to end the meal that was a walk down the streets of any South-East Asian city in every sense possible! The warm and crunchy noodles went perfectly with the mushy and cold ice-cream, giving our meal a truly happy ending.
Price | Rs 170
If true-blue authentic Asian street food is what you want to try, Auntie Fung's is where you should be headed! We'll soon be going back for the deliciously wholesome Pho, come join us won't you?!
 
Where | Auntie Fung's - 97 SF, 1st Floor, Galleria Market, Facing the Main Road, DLF Phase 4, Gurgaon
Here's Their FB Page | https://www.facebook.com/auntiefungs