Here's 8 Reasons Why You Absolutely Need to Head to The Grand Sorbet Soiree On Saturday!
A luxury fashion exhibition like no other, The Sorbet Soiree has earned an indelible and respectable name for itself in the past two years. Thriving on ethos like 'quality over quantity', it never ceases to bring out an amalgamation of the best in fashion, luxury and lifestyle. And so their new edition has got us raving and here's why!
1. Showcasing The Most Unusual Designers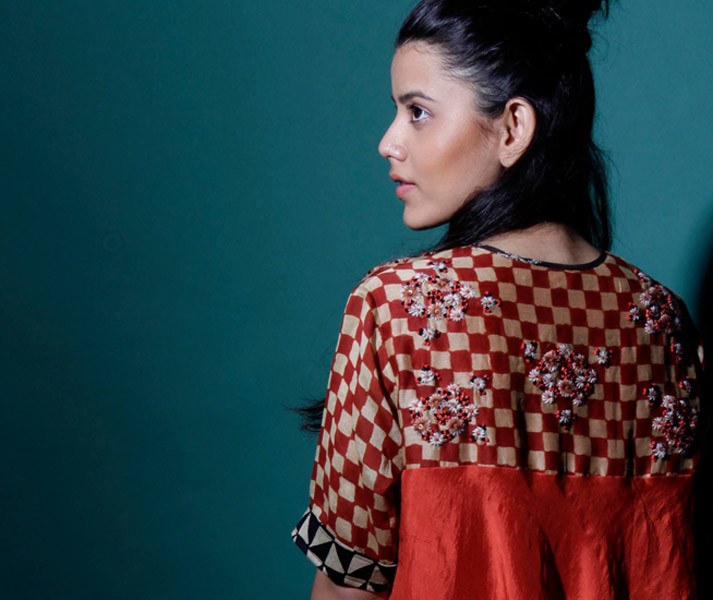 The event always witnesses various fashion week designers participating, like Dubai-based London Fashion Week designer - Hema Kaul,  Aashima Bahl, Akara, Am Cards, Dhruv Kapoor, Ek Soot, The Studio Line, Gayatri Chopra Designs and loads more. Showcasing the most offbeat and unusual designers all the time, this year the event will bring out designers like Ulupi, Ikroop, Preevin, Maleeka, Raiman, Dhruv Kapoor, Loupe, Crave Connect, Arvind Criton (Bangalore), Prints by Radhika (Jaipur) and KP's Closet (Dubai), Apples & Drawers (Dubai), Studio 17 (Kolkata) and Mr Fox besides lots more!
2. Kanika Goyal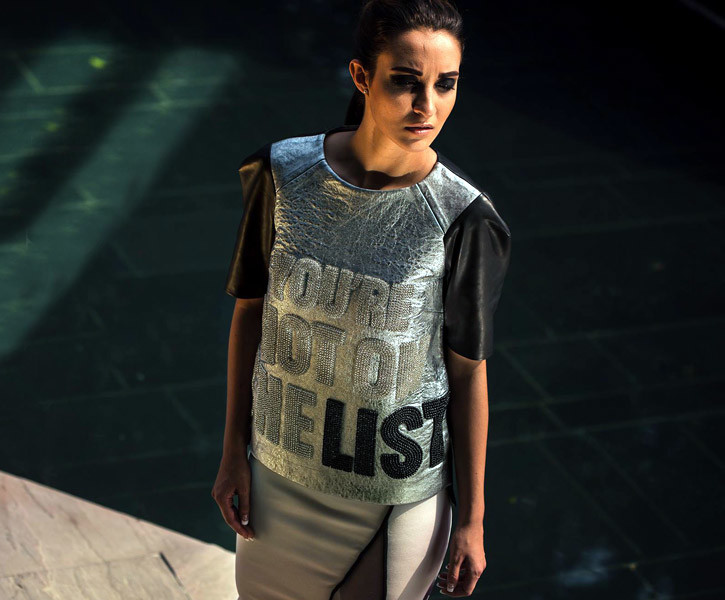 Propagating minimalism and subtle elegance, the Kanika Goyal label is one of a kind! The designer constantly pours her contrasting ideals into garments that narrate a similar story, making it quite the paradox. Latching on the contrast, her label is evidently her dialogue of her creation. Imbibing and thriving on such ideals, she's all geared up to showcase her stupendous range of apparel here at The Sorbet Soiree!
3. Vaarha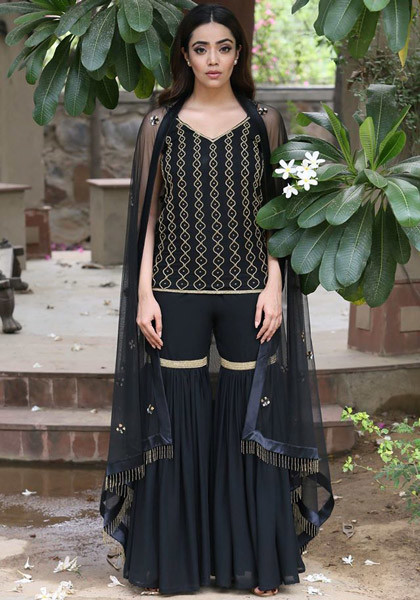 A select collection of classic silhouettes that embrace simplicity and elegance, are indispensable ingredients in a woman's wardrobe. Vaarha brings fluid designs with fine details that underline quiet minimalism. Natural and blended fabrics breathe gently in clean lines and clear colours - this new age womenswear designer is definitely worth a look-see!
4. Dhruv Kapoor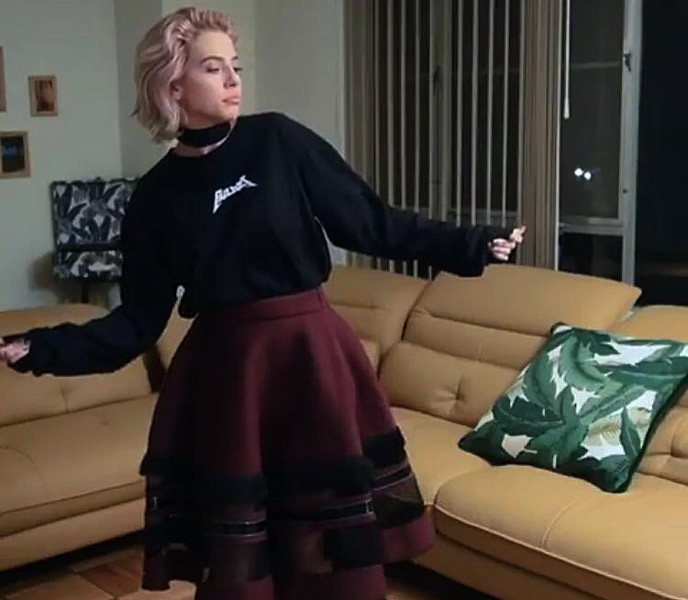 A brand that orbits around luxury, the Dhruv Kapoor label is a power-packed amalgamation of  contrasts - masculine and feminine, minimal and ostentatious, all the while retaining wearability and comfort. Fabricating beautiful ready-to-wear apparel, the Dhruv Kapoor label seems to be a really classy & sassy one from all accounts!
5. Apples & Drawers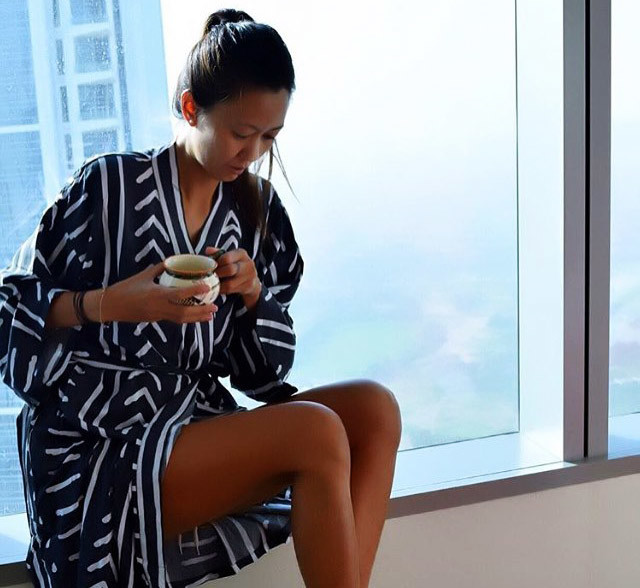 The Dubai-based brand, Apples & Drawers will be exhibiting their super-chic and luxurious products at this fashion do, and we couldn't be more excited! They offer a mind boggling range of exclusive nightwear, lingerie, bridal wear and lots more across the globe. So head over to this grand exhibition 'cause you won't get their products anywhere else!
6. Malleka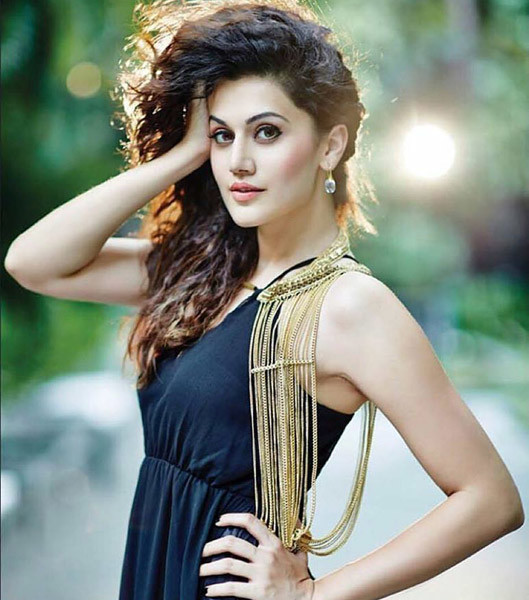 Quintessentially earthy, Maleeka by Mallika Singh, works with brass & offers rhodium-plated earring and rings. Their neckpieces are usually dramatic, and inspired from jewellery you can happily adorn. Jewellery is as important as the clothes you wear, and complete your look. Maleeka earrings, bracelets and cuffs are very geometric, edgy and nicely glittery!
7. Agashe Presenting Huemn, Urvashi Joneja, Siddharth Bansal & Ezra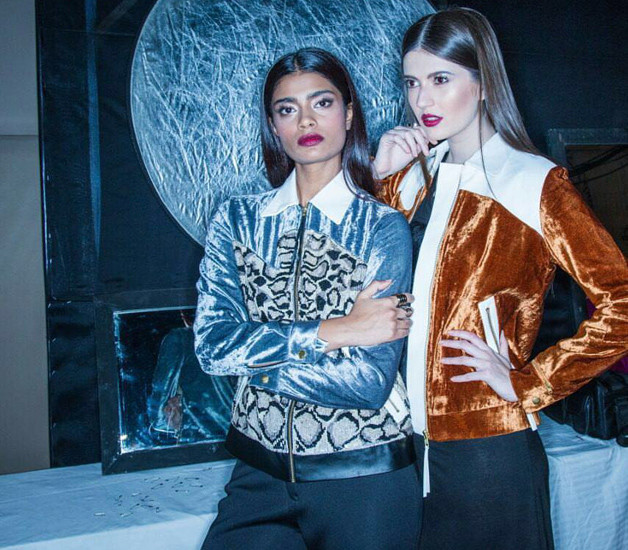 This curated multi fashion designer store is bringing on board choice, few awesome designers from across the country, including contemporary designers such as Huemn, Urvashi Joneja, Ezra to quirky Indian wear designers like Siddharth Bansal. Their pret collection is a must see (and must buy)!
8. Mr Fox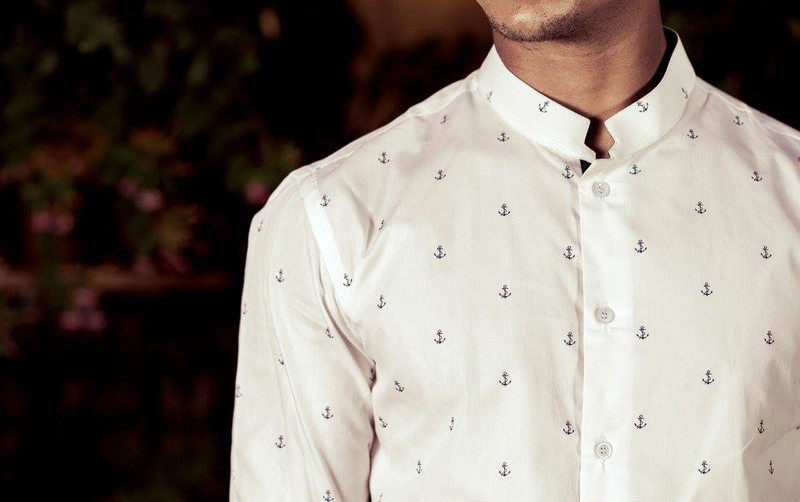 Bespoke custom-made tailored menswear, this label by designer Angad Malhotra is crafted for all the dapper gentlemen out there. From minimal shirts to wedding wear suits & blazers, this menswear label is a shout out to the edgy men in the house!
The event will also witness amazing live pop up music by AMPA to bedazzle their patrons & a creative life-size sculpture curation by Yuvraj. With such stupendous and globally-acclaimed exhibitors coming over, the event is certainly going to leave a fashionable mark, like always! 
When | Saturday, 10th September
Where | The Lodhi Hotel, Lodhi Road
Timings | 10 AM - 8 PM
Entry | Free