Here's 5 Spot-On Reasons We CANNOT Wait For Wok To Walk To Saunter Into India
We wake up everyday with a resolution in our mind - no more junk food, just salads and fruits to keep the ever-expanding waistline in check! But we stick to this resolve of ours for the first few hours and then happily succumb to the oily, greasy and totally unhealthy enticement of fast food. 'Cause let's be practical - salads and healthy food tastes bland. But wait, we come bearing good news! The gods have decided to be kind to us and have finally graced us with the yummy yet healthy food from Wok To Walk! 
For those who don't know, Wok To Walk is a sensational international eating joint that has already taken the US and Europe by a spicy storm with their delicious Asian wok meals. And they have finally decided to descend on Delhi with two brand new outlets and we'll give you 5 reasons why we're waiting like lovesick puppies for these guys to open up!
1. Their Spicy & Zesty AF Sauces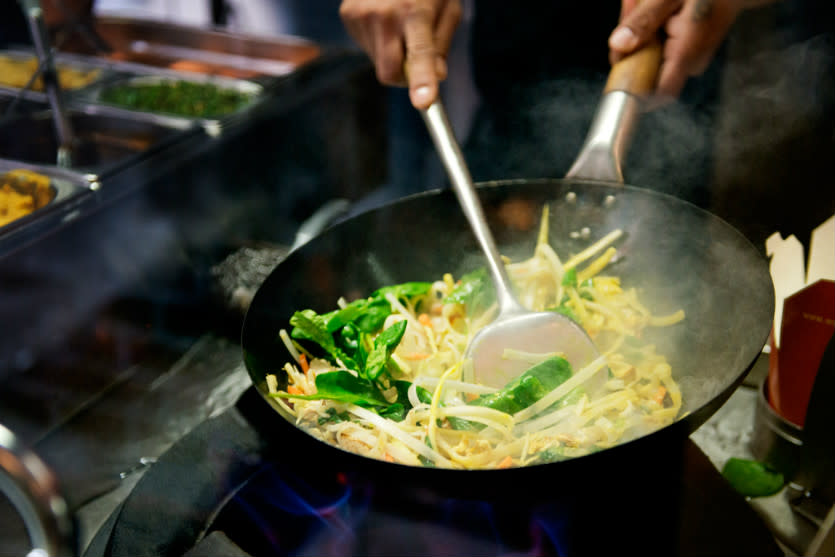 So let's start with the reason these guys are famous for - their yummylicious sauces! They have about 8 sauces on their menu, and that's one massive array to choose from, peeps. They've named every sauce after a city in Asia and and each one holds a totally unique taste that'd make you wanna lick your fingers. The best part is that they're all healthy and made with the best quality products. 
Their Tokyo sauce comprises a sweet soy sauce called teriyaki that'll transport you to Japan 'cause of its flavours, then they have the Shanghai sauce which is a mixture of black bean and soybean - and that's just a couple - we can't wait to try 'em ALL out! 
2. The Cray Variety Of Noodles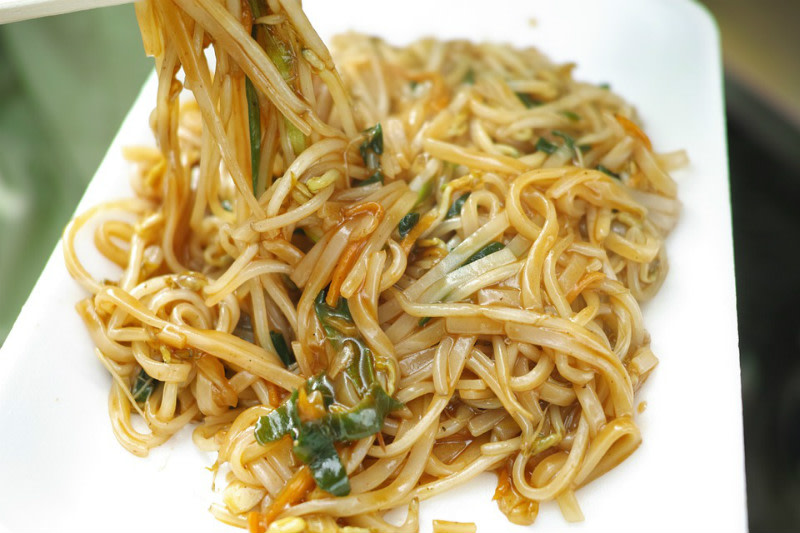 If the sauces weren't enough to impress you, then let's take you through their noodle varieties - they have 5 types of noodles and 2 kinds of rice bases *WOAH*! On a mission to keep you guys healthy and yet spoil you with choices, these guys give you different options to choose for your meal that ranges from Rice Noodles, Udon Noodles, Egg Noodles, Whole Grain Rice and more. Aaannndd these bases are served along with fresh vegetables to boot!
3. Something For Everyone
 
Picture Credits: Feast
Coming to, what we think, is the best part about Wok To Walk - it has something for everyone! Whatever your eating habits or preferences may be, they have a meal for you. So even if you're a vegan, a vegetarian or a total meat-lover, these guys have options for y'all on their menu, just choose what you want and they'll make your meal just the way you like it! 
4. Healthy Fast Food Without Any MSG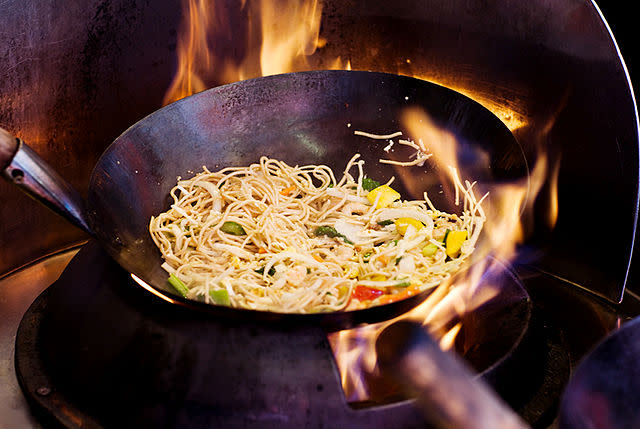 Now landing in India, these guys are all set to give us a taste of healthy food that tastes oh-so-delicious! Besides making their meals with the freshest of vegetables and meat, they also make sure that there's NO MSG added to you food. This makes their grub not only delicious, but also nutritious and totally healthy! 
5. Delish Grub In Less Than 5 Minutes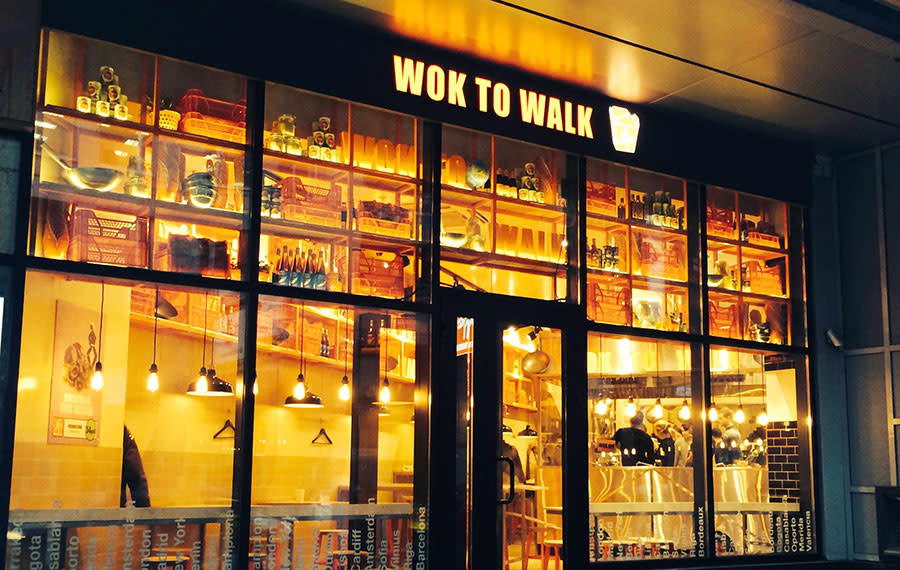 So these guys actually mean fast when they say fast food. No, their food isn't unhealthy like the usual fast food, it's just quick! They make your meals in less than 5 minutes *WOAH* and it's really cool to watch these guys cook with all that fire throwing and wrist moves! 
And now, listen up y'all master chefs! These guys are gonna host a contest called #ThePerfectToss in which they'll judge you for your wok tossing skills, so start practicing 'cause who knows - you could be the next wok master!  
Are you excited yet? 'Cause if all this doesn't excite you, then we don't know what will! These guys are opening up in CP on 14th of December and in Defence Colony on the 18th *yasssss*! So bookmark the dates guys, because this healthy wagon is stopping in Delhi soon!
Where | Wok To Walk - Shop 8, Scindia House, CP & Shop 30, Defence Colony Market 
Check Out Their FB Page | https://www.facebook.com/woktowalkindia
Browse Through Their Website | https://www.woktowalk.com/