The fourth floor of an unassuming building on the corner of a busy road in Karkardooma would land your feet in the talked-about spot of the place. But no, Rumours café is no rumour. Created as a part of an experiment by five young friends, this café in a span of 10 months has become quite a place for gossip hangouts, roof top parties or watching a match. An evening at this place caught our eye for some interesting features that would make you want to shift your next hangout away from your South Campus favorites!
The Funky Artwork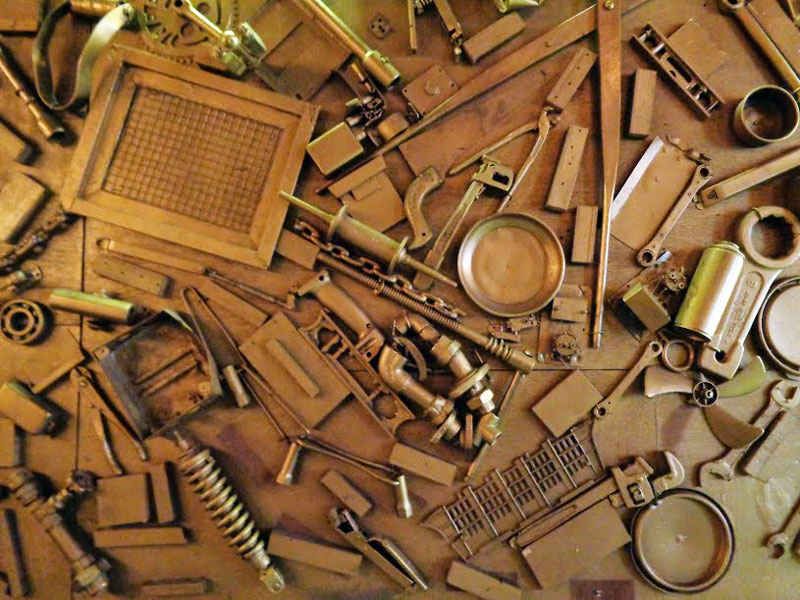 The café has its walls all wasted. Well, we don't mean it literally. A collection of actual wastes collected from homes, and painted in golden was how the artwork of this place was born. And bet you wouldn't have been able to catch that if you weren't told! Also, make sure you do not overlook the other creations that cover the walls.
Chef's Special # 1: Ching Chong Chilies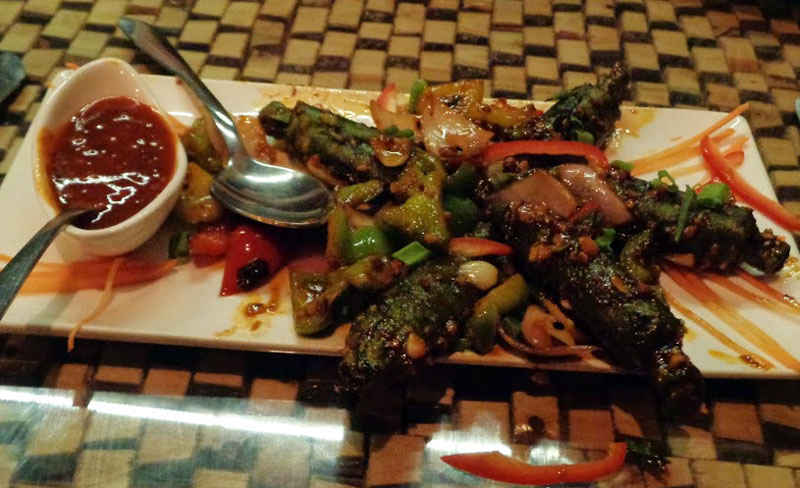 If you dread those spicy green chilies that make your tongue burn, you would soon be falling in love with them. With cheese and paneer wrapped in wheat and a touch of mint, these chilies own a deceptive look. The flavor of the wrap melting with the cheese has an irresistible taste. It wouldn't burn your tongue, is the chef's promise!
The Pizza Paranthas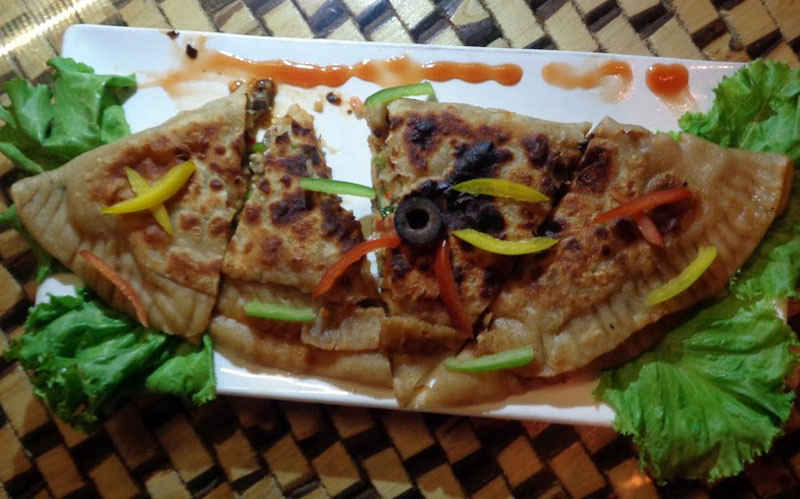 When the old home-made parathas sound boring and a slice of pizza is not enough to satiate your starving hunger, the pizza paranthas are the right combination of what you need! Stuffed with cheese, corns, tomatoes and capsicum dipped in pizza sauces and fried in the form of a  parantha, is surely a fancy dine!
The Terrace
It's party-time every day on their terrace. The dark lights and the soothing music with the satiating food would add an awe to the evening, while you gaze at the labyrinth of the busy city life below. And when you want to shut the noises of the town, you have a screening of the match downstairs! 
Chef's Special # 2: Maggi Bhel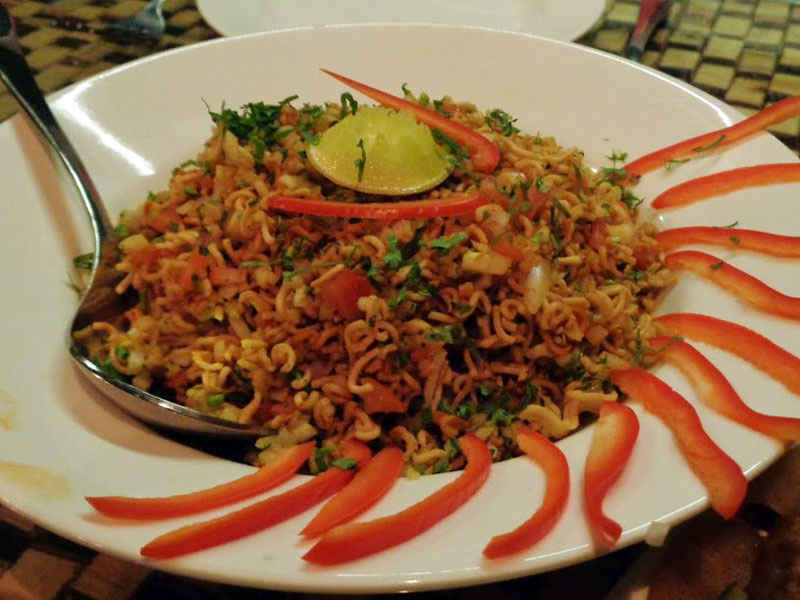 And before you start wanting another gleam to the fete, the chef would bring you their special Maggi Bhel. Made with a mix of fine bhel, onions, tomatoes, chilies and coriander leaves added into Maggie and sauces, the Maggi bhel tastes scrumptious! 
Location | 21, Hargobind Enclave, Near Karkarduma Metro Station, Karkardooma
Meal for two | Rs 1,000
This article is written by Khushboo Panjwani. Khushboo is a part time blogger and a full time feminist. If she is not busy explaining the world what feminism means, she is found reading (no love stories please), gardening (she is deeply devoted to her plants) or meditating (not a day without it). The term soliloquy was coined for her alone, and if you ask about the most beautiful experience - it would be a morning sunrise!