For all those who've been living under a rock recently, we have some awesome sauce news for y'all - Delhi's original food truck festival Horn OK Please is coming back this March with its 3rd snazzy edition and it looks all things ah-mazing! And since H.O.P. is dedicated to all things food trucks, we've gone and picked out the best trucks which you gotta check out for their mouth-watering dishes, scroll on!
1. Flip On Wheels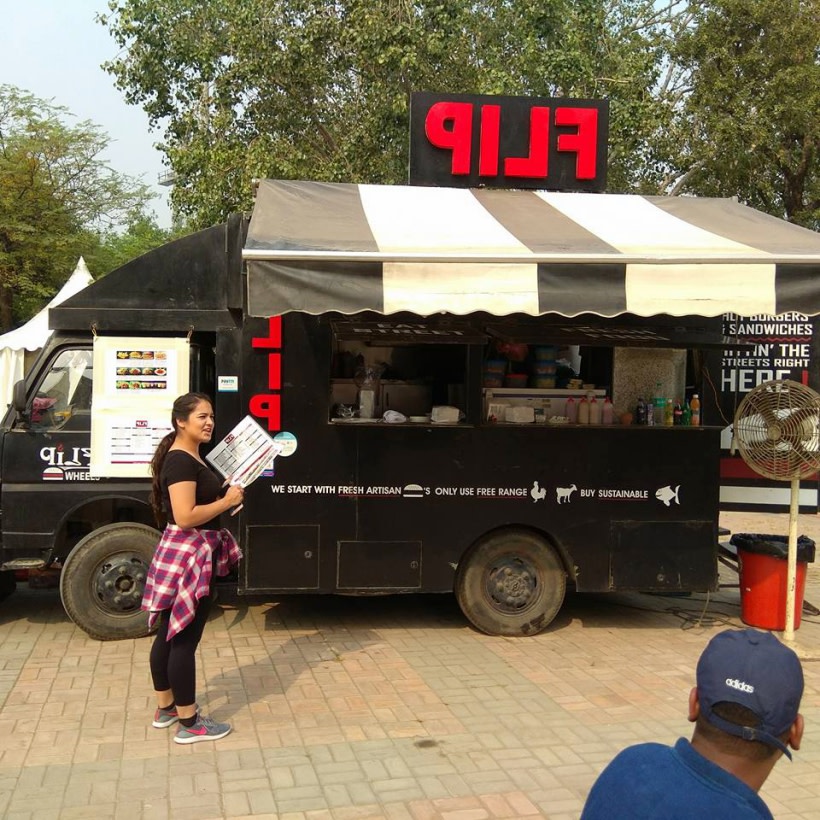 This cool AF food truck dressed in a black-and-red, minimalist but cool design is here to flip all your gloomy moods (if you can manage to have such a mood at a LIT food fest, that is!). They've got a huge variety of finger-lickin-good innovative dishes, from Cocktail (chicken and pork) Sausages, to Piri Piri Muffins and Nano Samosas! We're already intrigued - can't wait to try out these uniquely awesome new dishes they have to offer! 
Check Out Their FB Page | https://www.facebook.com/resources.flipcafe/
2. Burnout Food Truck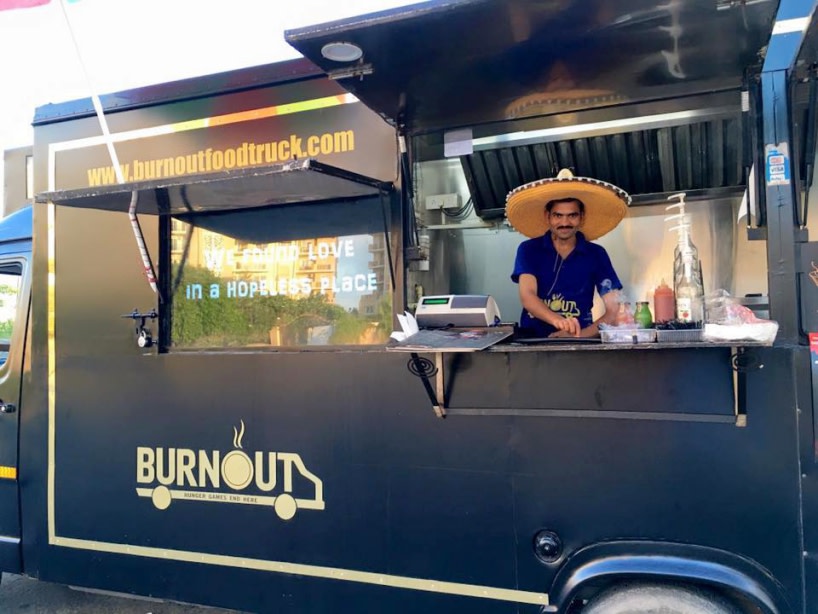 Count on Burnout for serving some of the most delicious, exquisite dishes around town! Winners of the 'Best Overall Food Truck' at the previous Horn OK Please edition, and deservingly so, we can't wait to try out their much-loved tacos and delectable servings of pasta. 
Their gourmet milkshakes and are just another reason to look out for Burnout Food Truck, so do drop by!
Check Out Their FB Page | https://www.facebook.com/BurnoutFoodTruk/
3. Waffle Chowk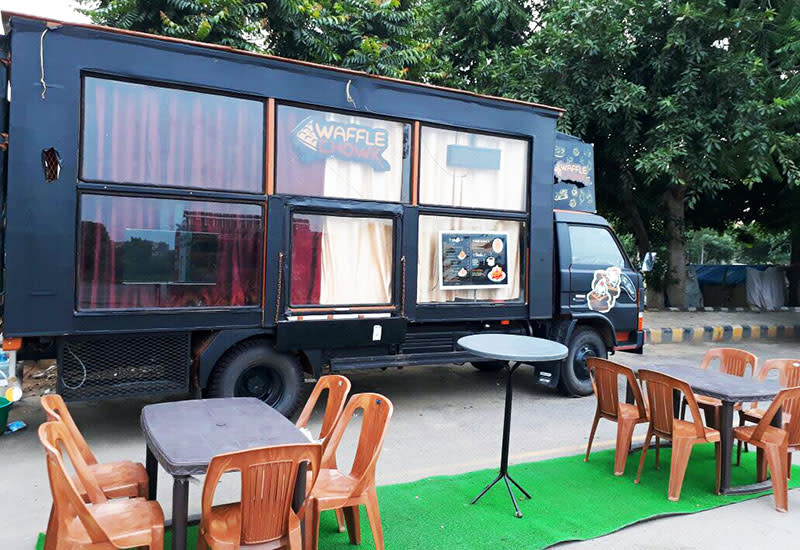 We don't think we even need to introduce this popular food truck! They know just how to appeal to your sweet tooth, not just by how amazingly fresh and chocolaty their waffles are, but also for how Instagrammable they are! 
They've been there to help cope with Monday blues, breakups, midday cravings, and what not! Come catch them at this foodie extravaganza - because literally nothing can be complete without waffles! 
Check Out Their FB Page | https://www.facebook.com/wafflechowkpunjabibagh
4. Quirky Perky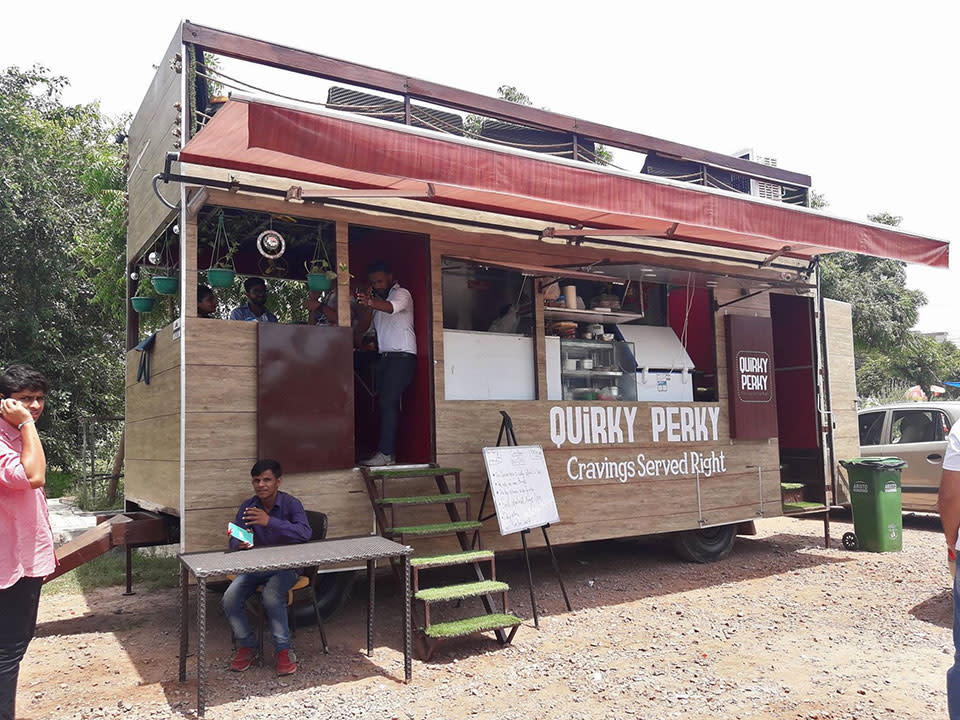 With their beautiful rooftop serving area, Quirky Perky brings something unique to the table, so you can gorge away with your bae at this awesome food truck! They've got a yummilicious menu serving amazing continental cuisine and delectable desserts - you'll probably find us hogging away our life's troubles at this quirky little box, as their cutesy truck and mouth watering dishes will make you forget all that's wrong with the world! 
Check Out Their FB Page | https://www.facebook.com/quirkyperky/
5. Doggy Style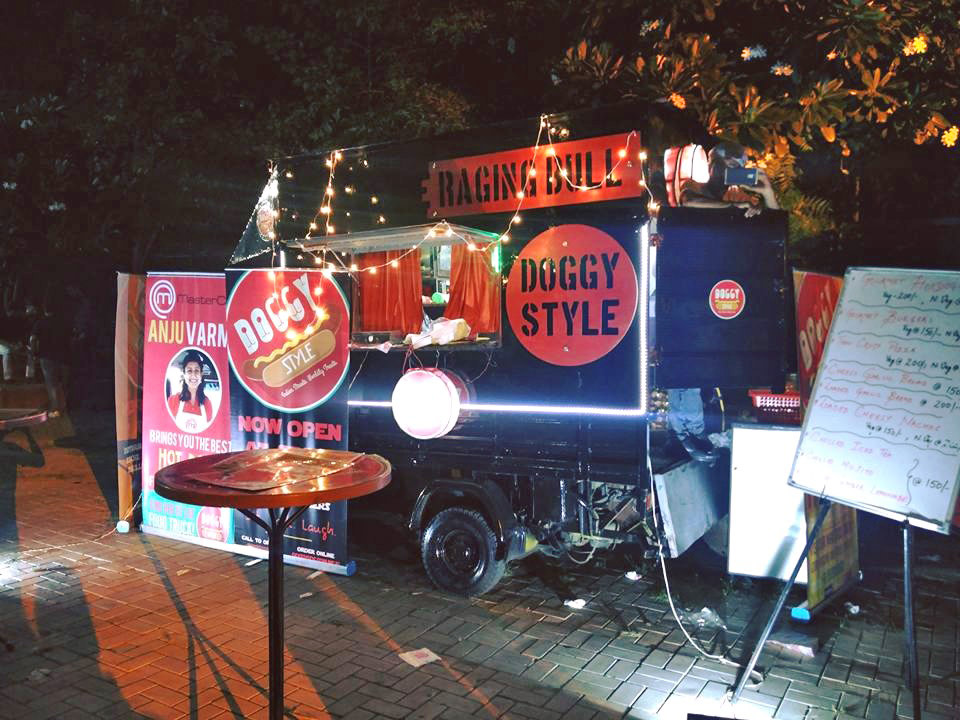 So you have two options: travel the world, and spend a fortune finding and eating the best hot dogs around the globe, or come over to Horn OK Please's latest edition, and find some of the most lip-smacking hot dogs at Doggy Style! Seeya there, hot dogs in both hands!
Check Out Their FB Page | https://www.facebook.com/doggystyleindia/
6. Something Saucy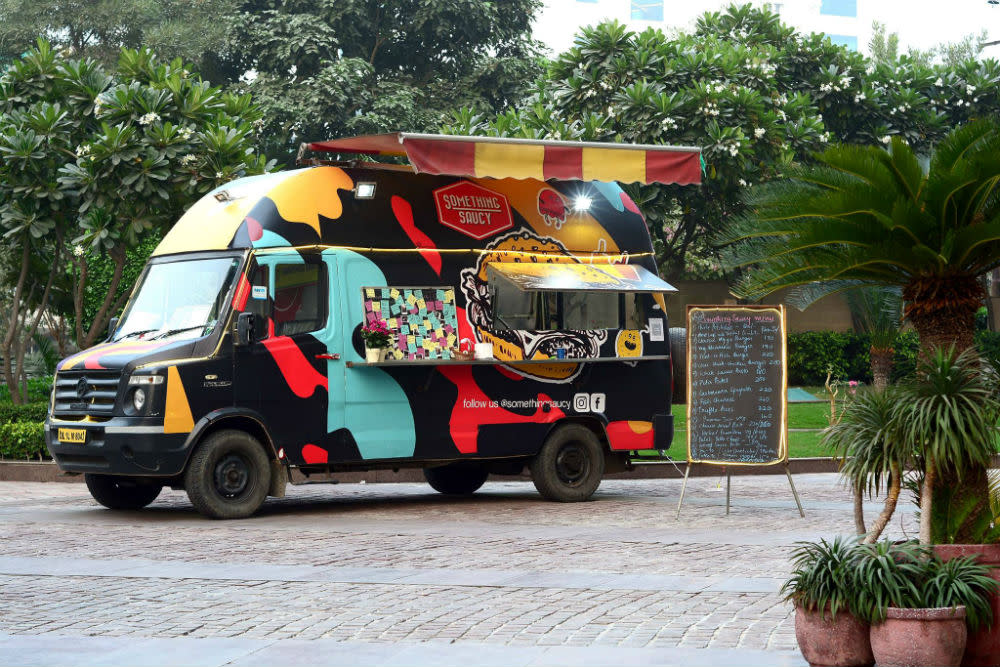 With their bright, colourful and quirky food truck already uplifting our mood and getting us all upbeat and cheerful, Something Saucy is one of the coolest trucks around town, and it's driving over to this crazy foodie fiesta! 
They've got something for everyone, and some of our favourites include their classic Fish & Chips and their lip smacking burgers! They've got what it takes to take the festival by storm, and your taste buds by surprise! 
Check Out Their FB Page | https://www.facebook.com/somethingsaucy/
7. Bollywood BBQ Company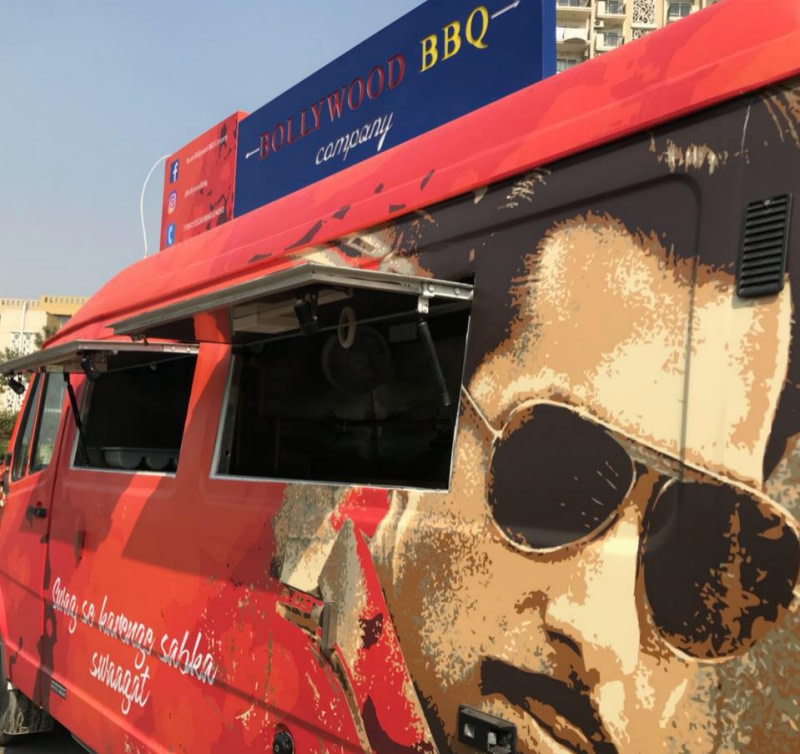 All you filmy Dilli souls, this one's for you! Just like Bollywood, they've got something for everyone, and somehow always know how to get the masala quotient just right. They've got an amazingly decorated truck with a Salman Khan portrait; their truck claims 'Swag se karenge sabka swagat', but we believe they'll welcome us with more than just swag - they've got great kebabs and even yummier biryani, and that's all that really matters! 
8. Being Truckers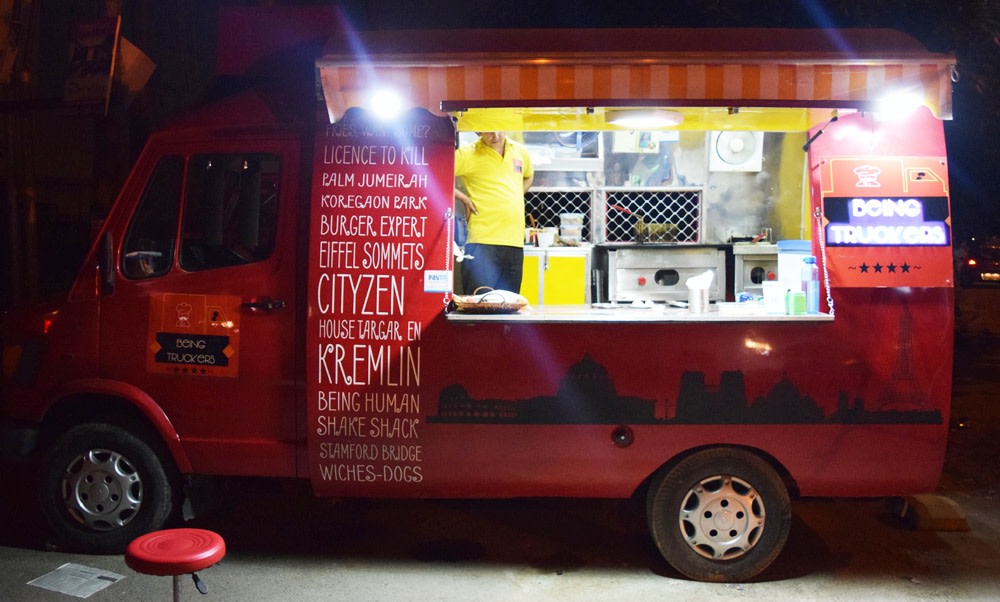 This multi-cuisine food truck is all about the most delicious, gourmet fast food, infusing all their expertise to get you some of the best flavours in town! Try their range of cheesy, chicken loaded French fries, and their refreshing, delectable beverages, and you'll never want to go anywhere else. This is one of Dilli's most loved food trucks - visit it, and you'll know why! 
Check Out Their FB Page | https://www.facebook.com/beingtruckers/
9. Berco's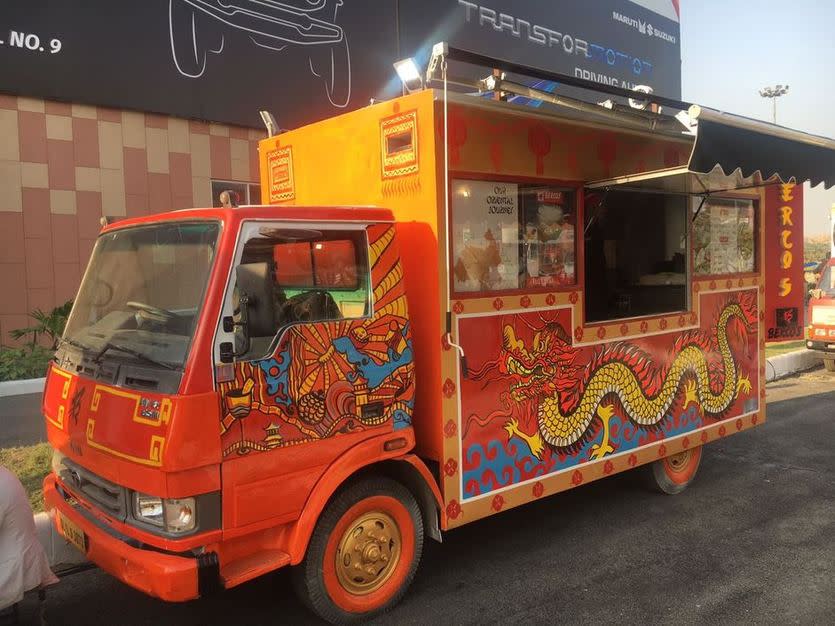 Delhi's Chinese food hero, the Berco's chain needs no introduction, as it can always be counted upon to serve yummy Chinese and Thai dishes. They've got some of the finest Red Thai Curry, so roll over to this exotic food truck for a Chinese foodgasm (or five)! 
Check Out Their FB Page | https://www.facebook.com/BercosIndia/
And once you've checked out all these food trucks, don't forget to head over to the Quirk Bazaar for some shopping, the Dessert Zone and Waffle Mart to satiate your sweet tooth or the Pop Up District, where you can chill with your squad!   
So bookmark the dates peeps 'cause you wouldn't wanna miss this one! 
P.S. - Stay tuned, for there are some crazy deals waiting for y'all on the first day *YAY*! 
Saving the best for last, early bird tickets will also be out soon for just Rs 100, so keep a lookout! 
When | Friday - Sunday, 9th - 11th March 
Timings | 12 Noon - 10 PM 
Where | JLN Stadium, Gate No. 14
Buy Your Tickets Here | https://www.nearbuy.com/offer/delhi-ncr/pragati-vihar/Horn-OK-Please-Food-Truck-Festival-55761/55761 
RSVP On FB Here | https://www.facebook.com/events/794727764051293/