Here We Are Indulging in a Cozy Chat With The Youngest Art Impresario in India - Nehha Bhatnagar
Bringing a renaissance-like change to the world of Indian performing arts and unleashing a wave of inspiration for the classical arts in the country, the Sarvam Foundation has been changing the face of Indian culture and heritage at the world stage. You might have not heard the bells of its glory in your neighborhood, but the streets of Liverpool, Milap, Poland and many more across the globe are already dancing to its tunes! Come here its story from Nehha Bhatnagar, the founder of the organization!
The youngest art Impresario in India, Nehha is an International Bharatnatyam performer and an empanelled artiste of the Indian Council For Cultural Relations, a TEDx curator and became the founder of Sarvam when she was just 25! Based out of the capital city, her foundation has been curating and conceptualizing groundbreaking collaborations and events, creating new artists and audiences; making the arts reach the grassroots, bringing together classical legends, changing the lives of the underprivileged girls forever, and creating waves of motivation across the art communities -  all this in just four years of its existence!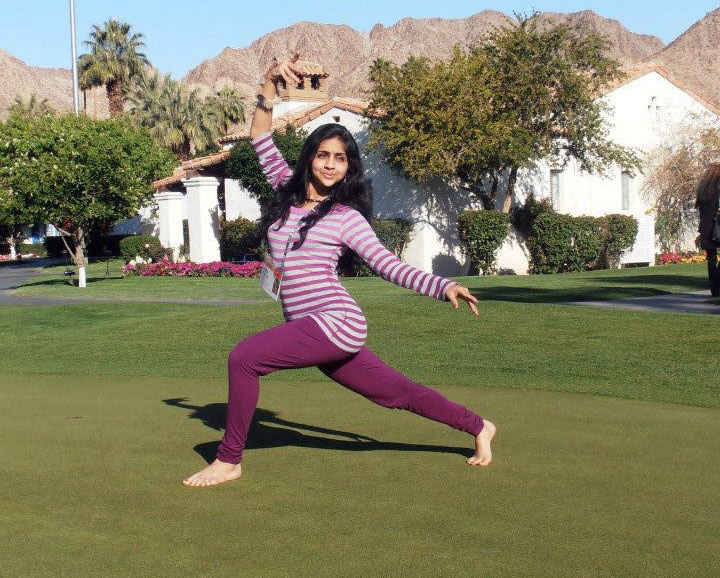 How did you happen to choose this unconventional path and get across the novel idea of giving your dance a space?
Well, it was more like a choice. After returning from the United States with a degree in political science, I was dying to get back to practicing Bharatnatyam. I also pursued an internship in political science in parallel, but there was a time where my path met a crossroad. I had to choose between pursuing Bharatnatyam full time or getting deeper into the not-so-clean political scene. And I made my choice!
What was your inspiration behind transforming your tremendous talent into an organization?
It was a calling from inside me, and the rest just happened. After my initial performances which I did casually with a few colleagues, I observed that there's a lot of potential in the Indian performing arts, which unfortunately remains neglected among the youth of today. I felt the need for newer people to come into this space, and for the older ones to connect with the right audiences. There was a need to take our culture more seriously, and a need for all to come together – and that is precisely what Sarvam stands for.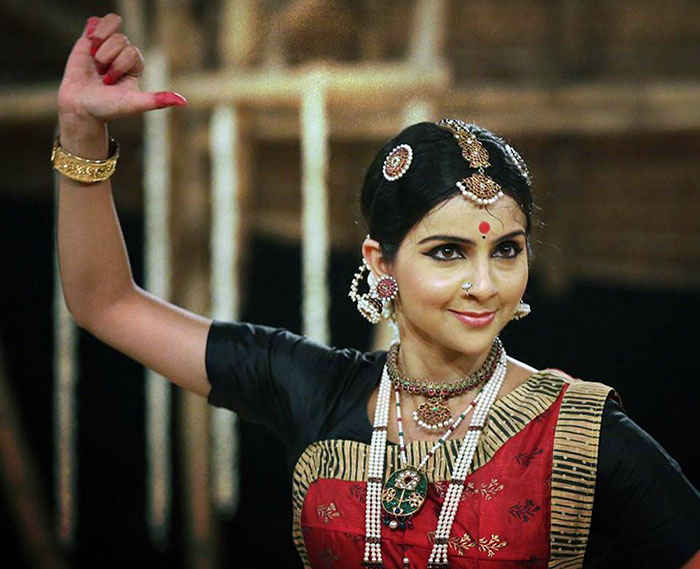 Did you ever doubt or fear taking this road so less travelled?
See, doing something on your own will always plague you with self doubts. You would have to create your own opportunities and live with uncertainty all the time. But then, uncertainty exists in everything, be it relationships, a job or anything else. I would say one must just go for whatever makes one happy, and surrender the rest to fate! Everything falls into place. The benefits should outweigh any doubts you might have.
Was there any special reason you chose only girls in your endeavor to empower the underprivileged?
I just want to make it a point, and a reality, that girls are capable of an independent living and shun the patriarchal set-up of the society which believes they need men to support all their needs. Rather, many a times girls themselves consider their education and career to be of second importance and undermine their own capabilities. Especially in slum areas, I want to empower them and let parents know that their daughters are as credible and capable of supporting for them as their sons.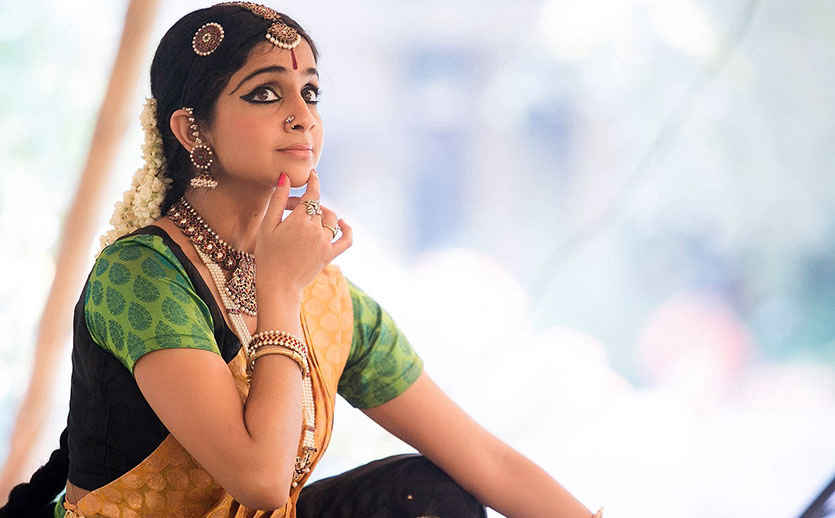 What were the challenges you faced in helping these girls empowered?
Luckily, I haven't yet come across parents who would find it objectionable for their daughters to learn a new skill. Although yes, when it came to taking them abroad for performances, there were questions in the air about girls traveling so far to dance. But those are the very stereotypes I love to break!
How does Sarvam contribute to changing lives?
When you see arts reaching the grassroot levels, and watch girls who couldn't have thought of a life outside ten kilometers of their dwellings travel to Poland as dancers, you know lives have been changed. Parents who wouldn't have invested an extra penny in the education of their girl child, would now gift her a cycle so she could have an easy ride to school. Perceptions matter a lot, and that is what can change by setting examples you could look up to.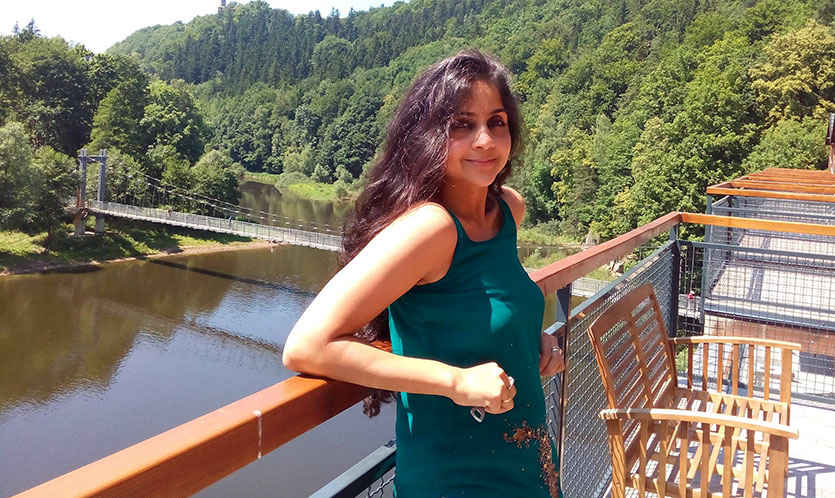 What brings you the greatest satisfaction on this path you've taken?
For the short span of 50 - 60 years that we have on this planet, I often wondered what is it that I could do to make this world a better place. Being able to make a change, spread smiles and follow what I love brings me the greatest satisfaction.
What according to you, makes Delhi 'So Delhi'?
The plurality of the cultures and the diversity of its arts is what make Delhi 'So Delhi'!
What message would you like to give to the budding artists of this age?
I would just like them to believe in their ideas. I want to tell them to follow what they love, work hard, and work honestly without any false desires and surrender to fate. Things get connected and show you the path, you just need to hold on! 
Learn All About Sarvam Foundation Here | http://www.sarvamfoundation.in/
Here's Nehha's Website | http://www.nehha.in/
This article is written by Khushboo Panjwani. Khushboo is a part time blogger and a full time feminist. If she is not busy explaining the world what feminism means, she is found reading (no love stories please), gardening (she is deeply devoted to her plants) or meditating (not a day without it). The term soliloquy was coined for her alone, and if you ask about the most beautiful experience - it would be a morning sunrise!