So people, it's time to get out of the gaming world and witness those metallic beasts you've always dreamed of! Started by Mr. Jatin Ahuja, BigBoyToyz (BBT) is a dream world for everyone who loves speed. The company was started in 2009 as a benchmark for pre-used car brands but in the 7 years since its inception, the company has spread its wings to over 20 cities in the country!
With a number of luxury car brands in town, BBT attracts a set of high-profile clientele from all over the country. From celebrities to cricketers, everyone loves to patronize BBT studios to buy these exotic speed machines. Think of any luxury car brand, and you'll find it right here at BigBoyToyz.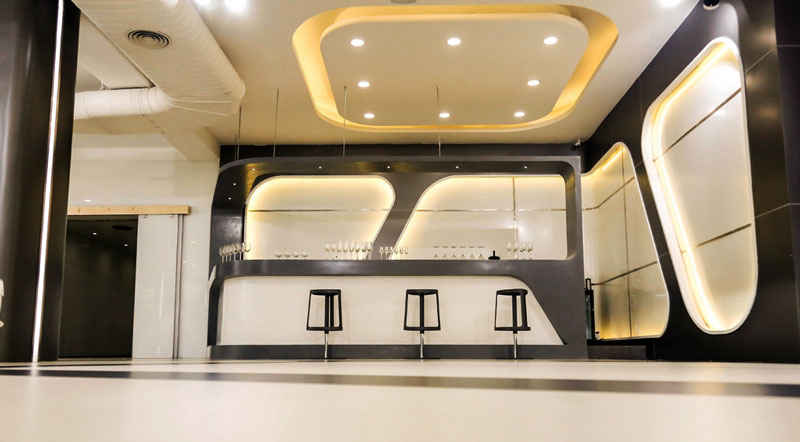 Here's a list of all we got an opportunity to brush up with!
The Ferrari Class:
It's logically correct to call these bigwig Italian wheels as 'beauty with the beasts'. Renowned all over the world for their speed and sleek class, the Ferraris showcase superiority with their shining body designs and plush interiors.
Ferrari 450 Italia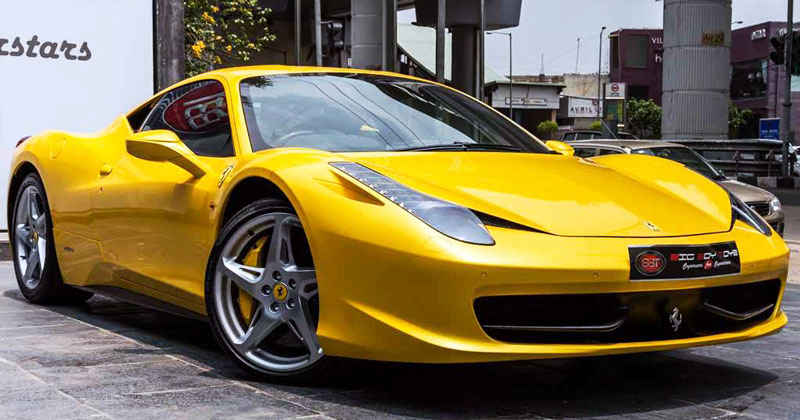 With a 4,499 cc 8 engine, this supercar has the ability to attain a speed of 0 - 100 km/h within 3-4 seconds (woah!). The car's interior was designed using input from former Ferrari Formula 1 driver Michael Schumacher. It took away our heart with its specially designed exterior for aerodynamic efficiency.
Steep Price | Rs. 2,75,00,000
Ferrari California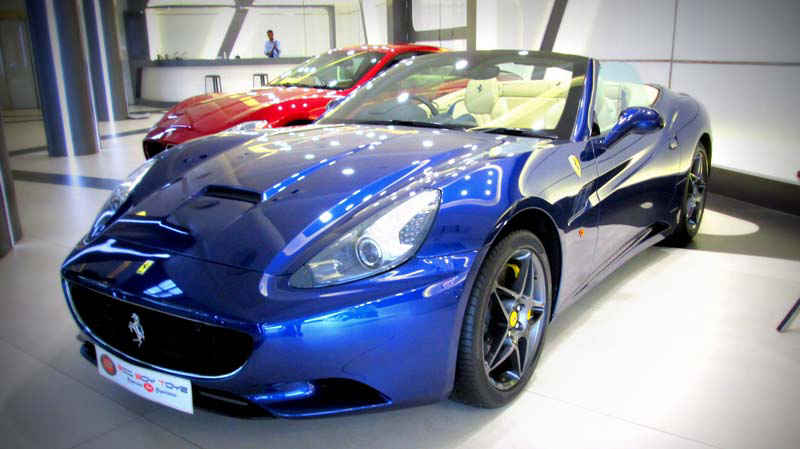 A 2+2 door convertible beast which is basically a grand touring sports car, we're simply gushing over the Ferrari California. With a top speed of 310 km/h, this was Ferrari's first unit with a folding metallic roof. Yeah, this is the one we see steered by the superstars!
Steep Price | Rs. 2,10,00,000
The Rolls Royce Phantom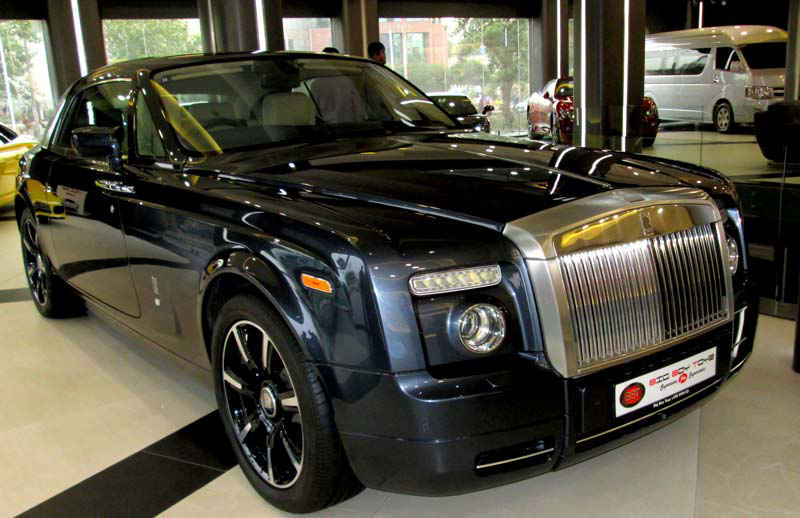 These shiny grille-studded beauties are counted as the most luxurious cars in the automobile industry. With extraordinary features in each model, the Rolls Royce family encapsulates contemporary luxury. Born with the desire to build the best car in the world, Phantom is the result of complete creative and engineering freedom. The iconic design of this upper crust machine will make you fall in love with it!
Steep Price | Rs. 3,60,00,000
The Maserati Class:
Another variant of Italian greatness BBT boasts of putting in spotlight is Maserati's gorgeous machines! The sports car company aims to manufacture style with a distinct flavour of luxury. This one's for all the luxury car connoisseurs out there!
Maserati Granturismo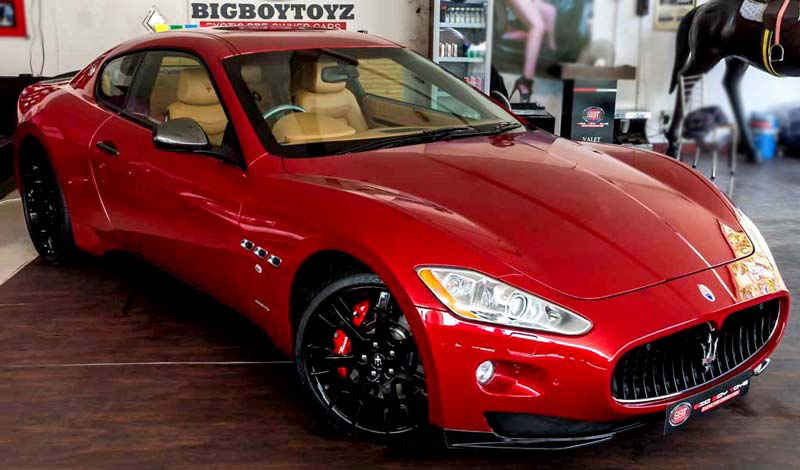 Experience an exhilarating drive with the Maserati Granturismo - one of the most stylish coupés of all times! With the highest level of interior comfort, Granturismo is a true pleasure for long drives and windy locales. It also offers exceedingly high levels of safety with next-generation airbag systems and brembo brakes.
Steep Price | Rs. 1,20,00,000
Maserati Grancabrio
Every Maserati is constructed with an acute attention to detail, resulting in truly world-class designs - so is the case with this beauty. You can literally feel the luxury and opulence in this impeccably stylish and sleek four-seater convertible with superior leather-touch interiors and a long-bonnet sports edge.
Steep Price | Rs. 1,60,00,000
The BMW I8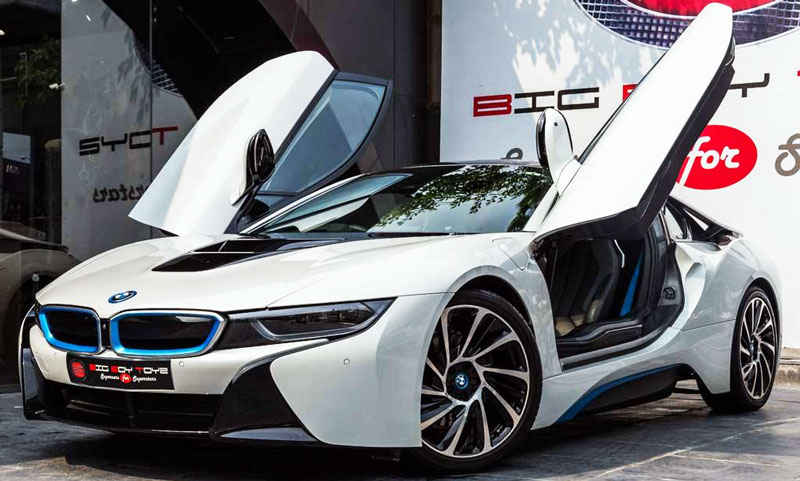 Yeah! BMW is a common sight in the city but this model will catch your eye and will prove to be another inspiration for your driving goals. This is the Mission Impossible angel you saw Tom Cruise driving on the roads of Mumbai! The blue tubing laser lights over the exteriors is what makes this super-luxury car a darling. The 1,499 cc engine gives a surprising fuel efficiency of 2.1 L/100km. Woah!
Steep Price | Rs. 1,80,00,000
The Lamborghini Gallardo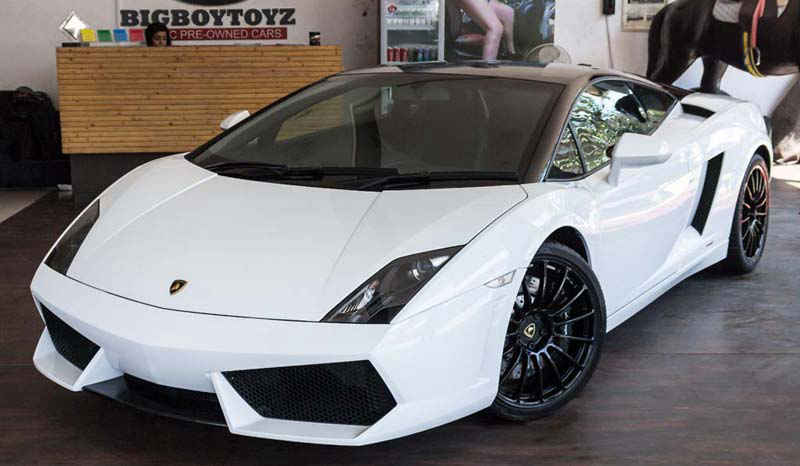 The 'Brand of the Raging Bull' beautifies the studio with its stunning design, breaking all stereotypes of the supercar! Conquer the highest levels of speed with this open-roadster-body designed vehicle. The soft top is something which gives an add-on in order to make it a motor-work for styling exercises. Take it for a spin right here!
Steep Price | Rs. 1,20,00,000
All these metallic wonders are a tremendous motivation for each one of us harboring an urge to own them. We're are surely going to work hard to bring home these zigwheels. What about you?
Where It Is | Hero Honda Rd, Pace City I, Sector 10A, Gurgaon