Craving a hide away in a whole new world? Want to escape the monotony and break free for a while? Well, you must discover these exuberant jungle resorts our nation has been treasuring. Not only do they caress and feed your soul, but aid you in refueling yourself for the hectic life you lead. So read on, discover and let your soul revel in peace, harmony and quietude!
1. Vishranti Resorts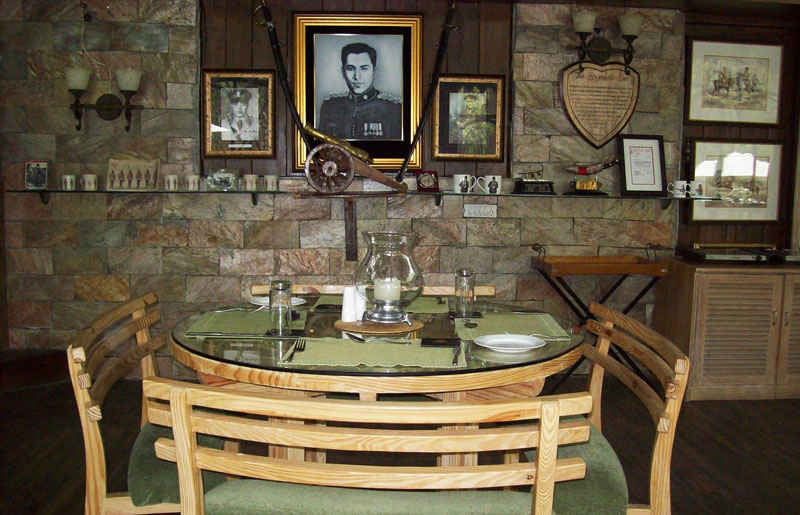 An elegant boutique-style resort, Vishranti Resort is the epitome of luxury and all things ritzy. Ensuring you a modern lifestyle, a red carpet welcome and all the pampering you've been longing for, this haunt vouches to treat you like a celebrity. Justifying a jungle stay, their rooms have some quirky names like Aram, Sukoon, Khamoshi and the like. Packing already? Head on over, and avail some real 'sukoon'! 
Location | Pachwa Doon, Dehradun, Uttarakhand
Check 'Em Out Here | http://www.vishrantiresorts.com/en/
2. Jim's Jungle Retreat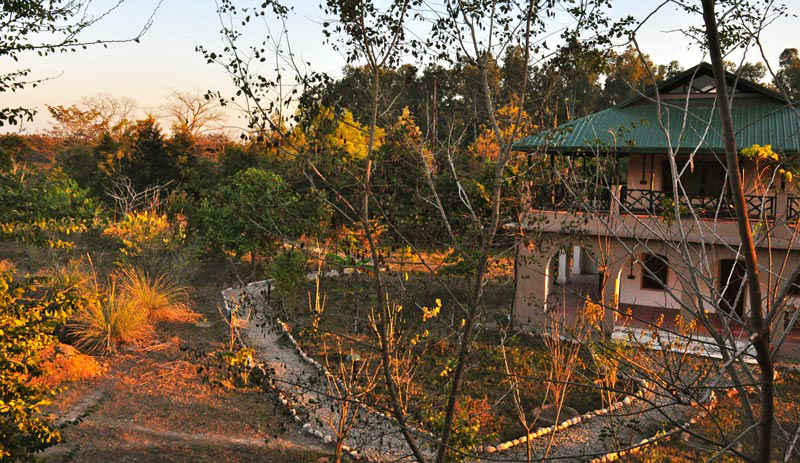 Perched on the Himalayan foothills, Jim's Jungle Retreat is one of Jim Corbett's true treasures. Providing sophisticated accommodations and cottages in the vicinity of wildlife, a stay here exposes you to a myriad of opportunities to discover and witness all the national park has to offer. The eco-conscious wildlife speciality resort is a must visit when seeking some adventure and peace.
Location | Ramnagar, Uttarakhand 
Check 'Em Out Here | http://jimsjungleretreat.com/
3. Jungle Retreat Masinagudi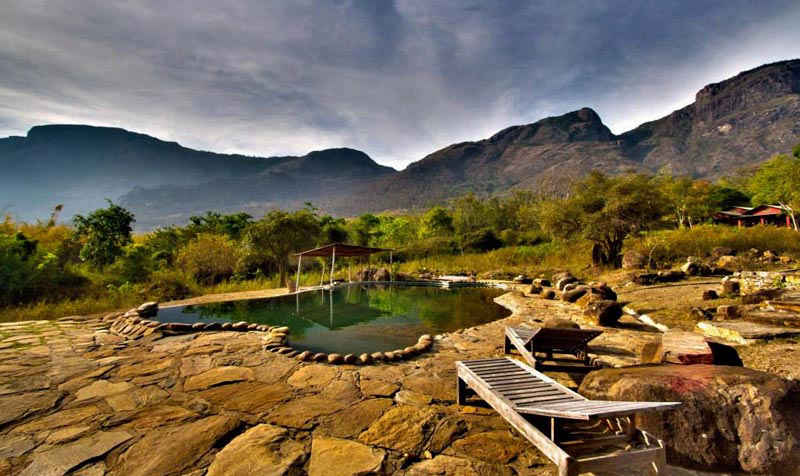 A family-run resort, Jungle Retreat Masinagudi is renowned internationally for its serenity, abundant peace and rolling mountain vistas you'll simply adore. Born out of their close bond with nature, this haunt is bound to caress your soul and nudge you to get in touch with the riches of your soul. And if you want a little dose of adventure, take a stroll in the surroundings and discover local activities. Head on over! 
Location | Bokkapuram Village, Nilgiris
Check 'Em Out Here | https://www.facebook.com/Jungle.Retreat/
4. Patlidun Safari Lodge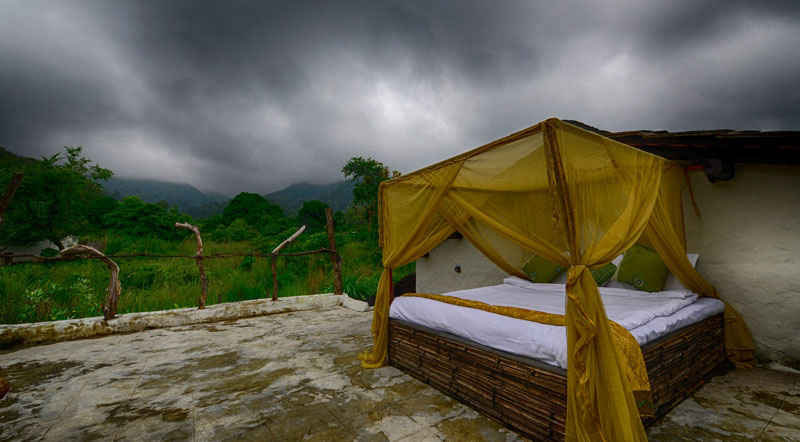 Ever had an itch to stay in the 'Jungle Book' kinda setup? Well, bringing your fantasies to life, Patlidun Resort is one of a kind. Trust us, while staying here, you won't get enough of the vistas spanning the rolling forest and lush greenery. Along with the glorious surroundings, they offer you all the luxuries and amenities you could wish for. Come on over for some memorable eyegasms and a snug, warm stay!
Location | Jim Corbett, Uttarakhand
Check 'Em Out Here | http://patlidun.com/
5. Jungle Lore Birding Lodge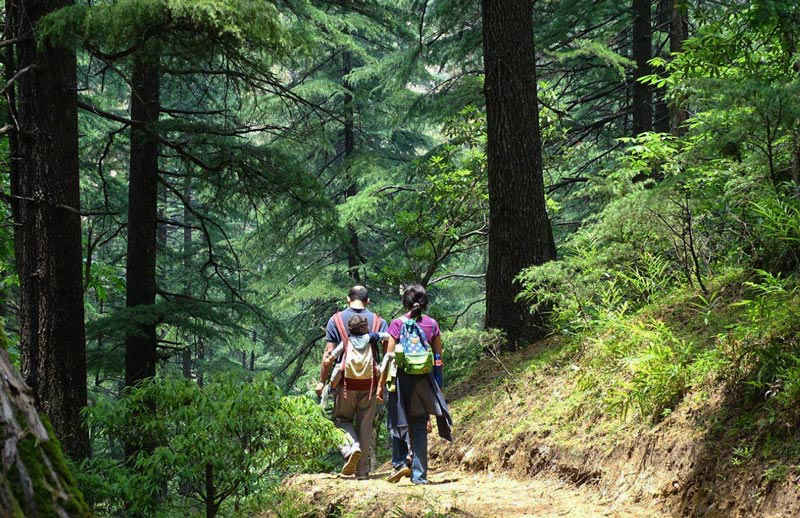 In line with the brimming success and popularity of the birding resorts, the Jungle Lore Birding Lodge is India's first and leading birding lodge. With just 5 cottages, a stay here ensures you that much-needed privacy along with the opportunity to meet and mingle with like-minded travelers. An unforgettable stay in the most splendid of sceneries, this lodge is the perfect escape for nature lovers.
Location | Pangot, Uttarakhand
Check 'Em Out Here | http://www.pangot.com/
6. Pench Tree Lodge
A tree house you would never want to leave, a stay at the Pench Tree Lodge is all you need when craving a real jungle like experience. The tastefully done-up resort offers you just the perfect combination of magnificent surroundings and luxurious services. With just 6 treehouses at your disposal, you certainly don't want to miss out on a say here. So make your booking swell in advance and chill away!
Location | Karmajhiri, Madhya Pradesh
Check 'Em Out Here | http://www.penchtreelodge.com/
7. Forsyth Safari Lodge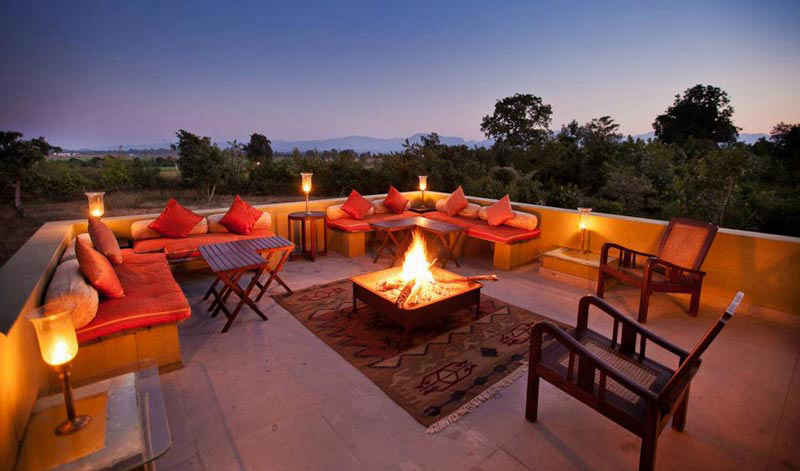 Nestled near the Tawa Dam of Satpura National Park, Forsyth Safari Lodge is a resort run by by naturalists who are passionate about nature alongwith locals from the nearby relocated tribal villages with an endeavour to bring you the best from the surroundings and make you feel at home. To make sure you have an indelible stopover, they introduce you to local activities, arrange sightseeing trips and bird watching episodes. Go immerse yourself in a new culture for a while!
Location | Sohagpur, Madhya Pradesh
Check 'Em Out Here | http://forsythlodge.com/