Here are 7 Emerging Bands Shaking Up Delhi's Music Scene
Music is one thing everyone can relate to and Delhi's music scene is constantly emerging! So here we have some of Delhi's most up and coming and exhilarating bands lined up for you. From lush waves of Electronic sounds to Folk Rock to Hip Pop, we've got it all! So take advantage and pick your favourite(s). 
1. Chaar Hazaari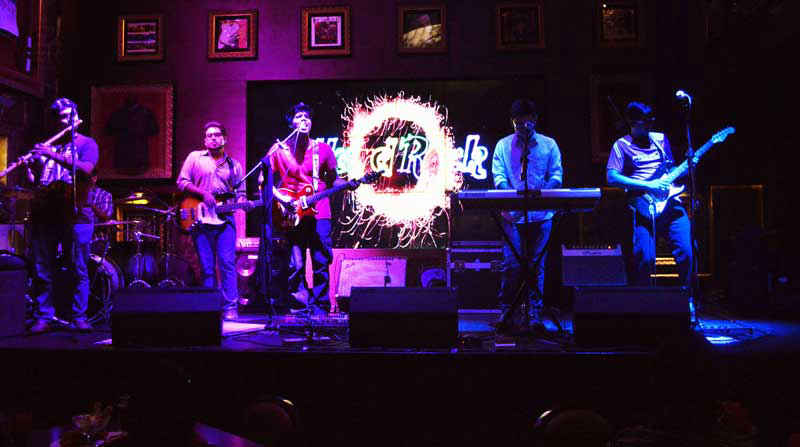 A Folk Rock band from Delhi, Chaar Hazaari was founded in the year 2012. The band has achieved a lot in very little time and are planning to make it big online on their website in the next two months. Inspired by Indie Rock music of maestros like Mr. Raghu Dixit, Kailash Kher and Suraj Jagan, they share a passion to play different and unique sounds. They've done many gigs across Delhi-NCR and nationally having played at colleges, corporates and music festivals. 
Know More About Them Here |  http://on.fb.me/1U91eqS
2. Dark Moon Eternity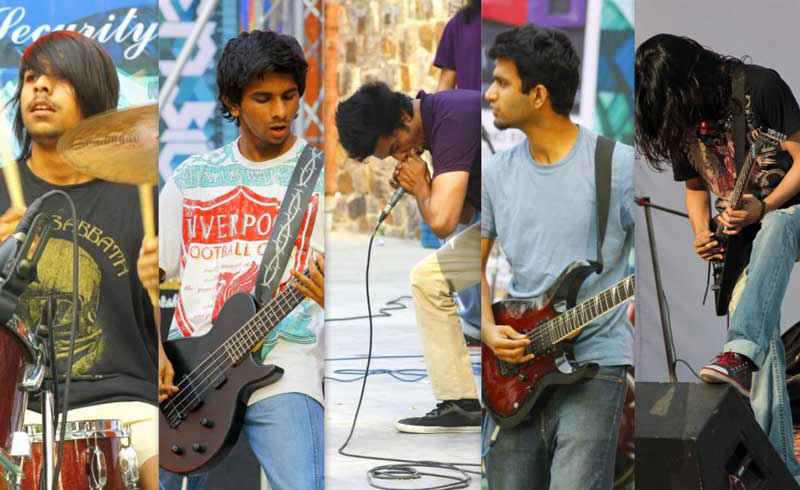 They came into existence when two talented friends Abhishek & Umang, much bored with the music scene than with themselves, thought of giving their taste of music to the people out there. The lineup was quickly conjured and they found Kartik, Nishant and Paras. Through their music, Dark Moon Eternity promises to give their fans a break-neck and bone-crushing performance and connect with them. 
Know More About Them Here | http://on.fb.me/1PdnEyR
3. FuzzCulture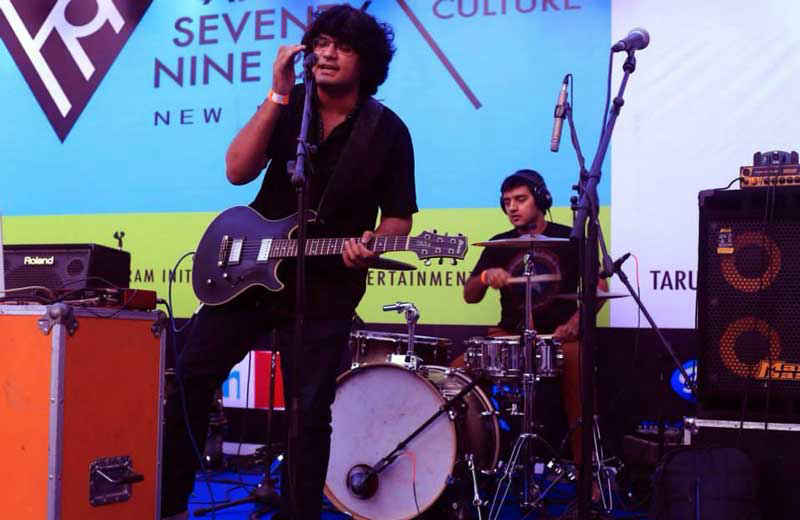 Genre-fascism is the last thing you can expect from FuzzCulture. This Delhi-based duo, comprising drummer Arsh Sharma and vocalist / guitarist Srijan Mahajan, describe their music with a bag of mixed influences ranging from Punk, Glitch Hop, Hip Hop and Metal. A video of one of their songs, a rather groovy number titled 'With Open Eyes', has also managed to catch quite a few eyeballs on the Indie Circuit. They've played in over 50 shows in the country and abroad since their inception in 2012. 
Know More About Them Here | http://on.fb.me/1QZXNi5
4.  Hamsa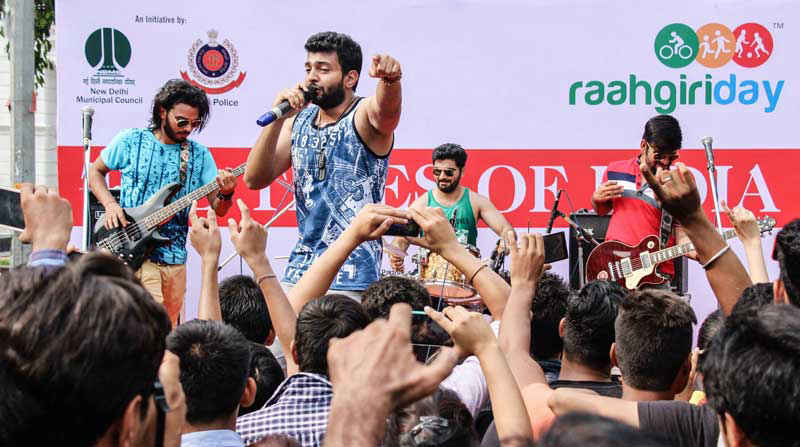 The ardent voice of the band echoes with the mollifying and melodic fusion of Indian Classical Music and Western Rock Music. The band came into existence when a few passionate guys sharing a common love for soulful music got together and started jamming. Hamsa has recently released its official music video of its debut single 'Sohneya' on Times Music and Chill Om Records. The song has received tremendous response from the listeners and fans. We have our eyes glued on them for sure!  
Know More About Them Here | http://on.fb.me/1R50k8z
5. Turkush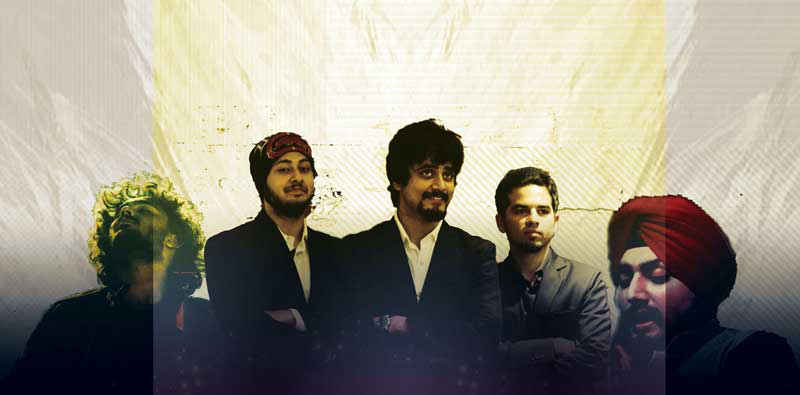 Turkush is a multi genre hindi band, currently stationed in New Delhi. The band was founded by five young boys in 2011 and is going strong since then. Its members are dedicated towards the idea of perfect entertainment and take infinite pains to blend the various feelings and emotions into the different unique genres of music they play. It's mainly inclined towards playing genres like Sufi, Rock and Bollywood. The band regularly performs at places like Imperfecto, Striker's and Sutra on weekends - go catch them!
Know More About Them Here | http://bit.ly/1M9Ywyc
6. Hundred Octane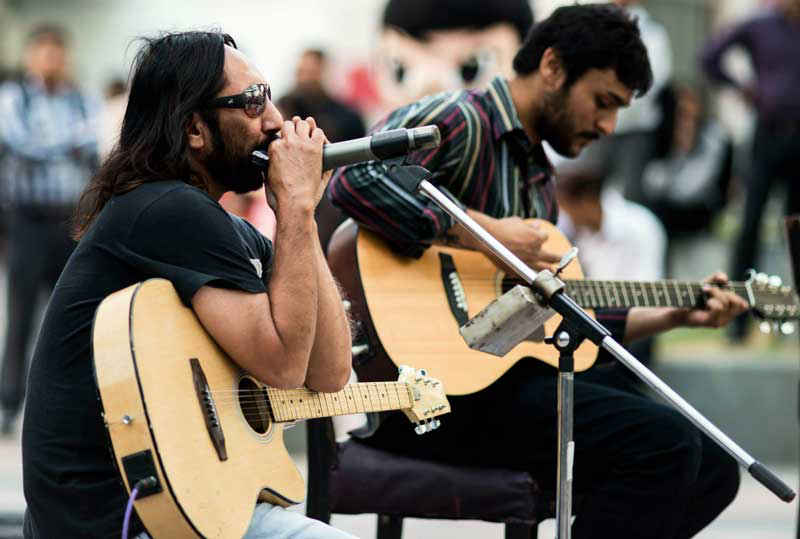 Hundred Octane is a legacy of Grunge and Classic rock music. To provide something different to the audience, the band came out with an entirely new concept and a very unique sound to provide an atmosphere where the audience will be able to connect with the band and share something with them which they have never experienced. "Music in madness and melody in mayhem" is what they believe in. The band have been hailed as one of the Delhi's greatest live acts of all time with their fiery brand of music!
 
Know More About Them Here | http://on.fb.me/1R50Pzq
7. Half Step Down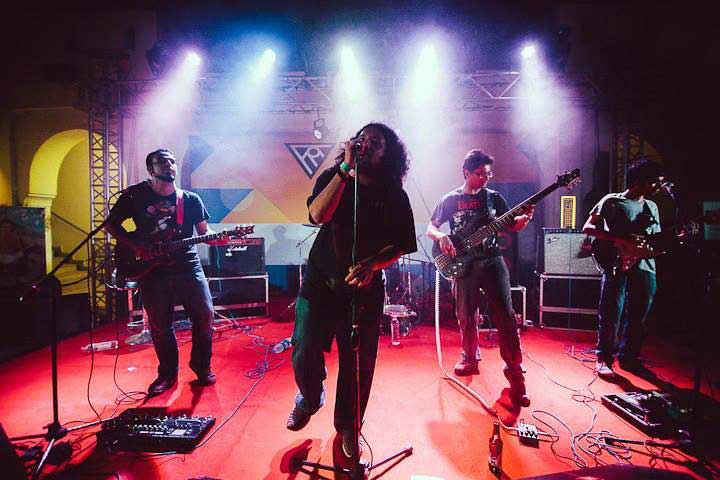 Half Step Down, also known as HSD, is a Rock n' Roll band from Delhi, formed in 2005. They began gigging in 2006 as essentially a rock n' roll band. Consciously refusing to let themselves be fenced in by genres, they derive their sound from influences  and inspirations ranging from Led Zeppelin, RHCP and Dave Matthews. Known for their antics on stage, HSD are perhaps as much the performers as they are the musicians. So all the rock music lovers, this is the band you need to check! 
Know More About Them Here | http://on.fb.me/1S5Cvjw