If food styling is your forte, then you have to look up Shivesh Bhatia! A 20 year old from Delhi, with features in Vogue and Elle Decor already under his belt, this boy is a sensation! Baker, food blogger and food stylist, he's multi talented and top notch in every field.
When did your ballad with the oven begin?
I started baking back when I was in class 11, this was when my grandma (nani) wasn't too well and she used to love baking. Thus when she wasn't well and didn't enter the kitchen for really long, we cousins decided - why don't we try our hands at baking? We took a trip to Modern Bazaar and got our Betty Crocker frosting and premixes and decided to bake cupcakes. Even though we were using premixes, we managed to burn all of them, yet it was a lot of fun! So basically it took on from there, and I really enjoyed the process and took to baking after that and never looked back.
Who is your biggest inspiration?
My biggest inspiration, as I said was definitely my Nani at that time because she used to bake all kinds of cakes and I used to love them probably because they were homemade and I've always appreciated home-baking. Once I started taking it seriously there's this Swedish blogger - Linda Lomelino, whose work has really inspired me. In fact, I stumbled upon her blog even before I started baking and it was a totally different world for me to see something so fancy and so pretty. That was when I really got inspired to take it up seriously and I hope that I'll be able to get somewhere close to that level.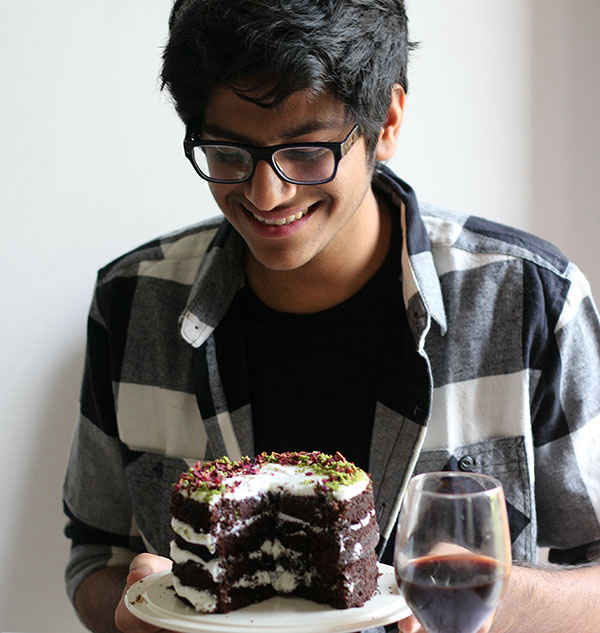 What's the story behind 'Bake With Shivesh'?
Basically, when I started blogging and even now, I don't quite enjoy blogging honestly because it's too much work for me. I love Instagramming, baking, styling and taking pictures but the whole idea of posting the recipes on the blog for me is a headache. But when I started posting pictures on Insta, a lot of people kept asking me about the recipes, and I couldn't really say no. 
So I would especially sit and type the recipes out and email them. That's when I decided that I was being quite stupid, going over the whole process and individually emailing the recipes, so why not make a blog of it and upload them there. So that's how 'Bake with Shivesh' happened.
Which Delhi grocery stores would you direct young, aspiring bakers to?
For basic ingredients like maida, cocoa powder and eggs, I'd say stick to your local grocery store because that's where I rush to, when I'm baking at odd hours, and I realise these ingredients are missing. Otherwise for fancy ingredients like really good quality and fancy fruits, then I like to visit Foodhall. It's my one stop place for all my cheeses, creams, and basically everything that I could ever use for baking. People can also source their ingredients from Modern Bazaar as well as the grocery stores in Khan Market.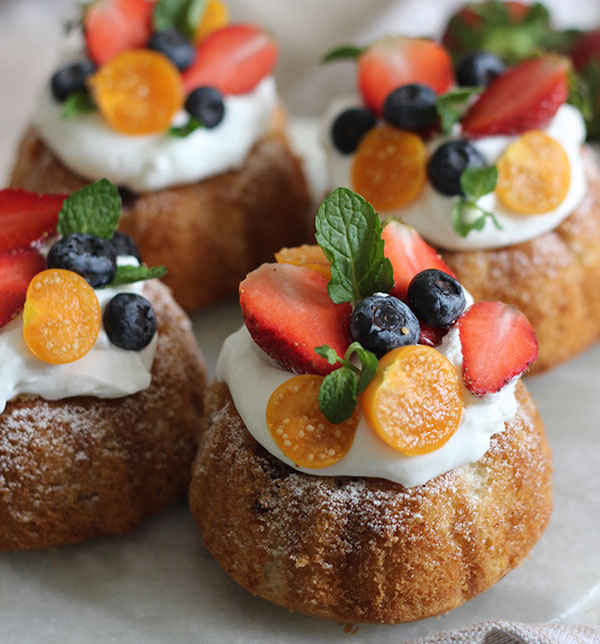 What according to you, makes Delhi 'So Delhi'?
Like any other city, the people of Delhi make it 'So Delhi'. I feel like that's the life of the city. Ever since I started blogging and meeting new people from this industry and otherwise as well, I feel like it's always so heartwarming to meet more people from the city. So I feel it's definitely the people who make Delhi 'So Delhi'. 
Being a baker and food blogger, what have you learnt about Delhi and its sweet tooth?
On the basis of my Instagram handle and the pictures that I upload, I feel like Delhi loves everything chocolate! I feel that whenever I post pictures which have more chocolate, peanut butter and s'mores - the usual crowd pleasers-  people do give it a better response. But I feel they have become a lot more experimental over time, from what I've seen. Like even for my workshops people come and they are usually very well-equipped with all the brands and they know what to buy and what all is available.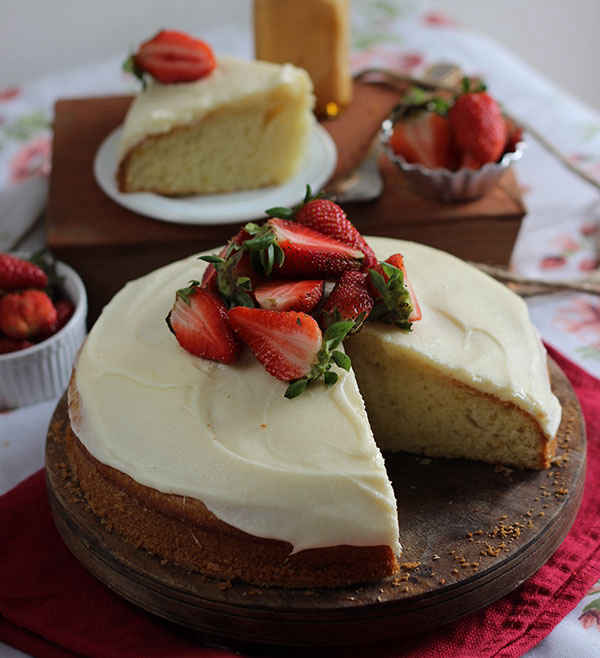 I get emails from people who have followed my recipes at home and for me it's really interesting that people are taking in an effort and trying things out from scratch. Even the bakeries which are coming up and introducing new dishes on their menu show that it's not just about basic cakes anymore and not only about fondant. They're coming up with macarons and eclairs and all these fancy things and people do know about them, so I feel it's great that people are finally experimenting with desserts.
What is the one common misconception about food blogging, and how can we rectify it?
A comment that I've faced a couple of times is that, 'young people do not know about food'. Once I read this tweet a couple of days after joining Twitter saying, that children of 19 - 20 years of age feel that just because they have a lot of followers and have a lot of knowledge about food they call themselves food bloggers. Which I feel is a very unfair thing to say because your passion and love for food has nothing to do with your age. It's something that you love, though I agree that yes young people might not have so much experience as compared to the older lot.
3 places in Delhi where you like to go and indulge in desserts?
So for me since I'm baking so much at home, I've honestly stopped having desserts outside. But my top 3 places are - 
The Big Chill Cakery - I love their Chocolate and Caramel Tart as well as their Lemon Berry Cake.
SodaBottleOpnerWala's Five Star Brownie and Apple Custard - it's the one thing that I will definitely be going back there for.
Wenger's holds a special place in my heart because all my childhood birthdays cakes used to come from there for a really long time.
Being such a successful baker and a food blogger, what advice would you like to give to the upcoming people in your field?
The only thing that I'd like to say is that don't think too much about it, just go ahead and do it. I know a lot of people who think too much before starting a thing and then it just doesn't end up happening. So it's just important to sit down one day and start blogging. 
The second thing that I'd say is that do take it seriously, and just because it's a free thing and everyone can post anything doesn't mean that you don't have a responsibility towards the content - so please post good content. 
The third and the most important thing is that you shouldn't worry about monetising it right away. I get emails from people saying that they're planning on starting a blog and how should they go about the money bit? I feel like that's the worst thing that you can do, because the blogging culture is such that you take it slow, and monetisation will happen if it has to happen but don't think about it already.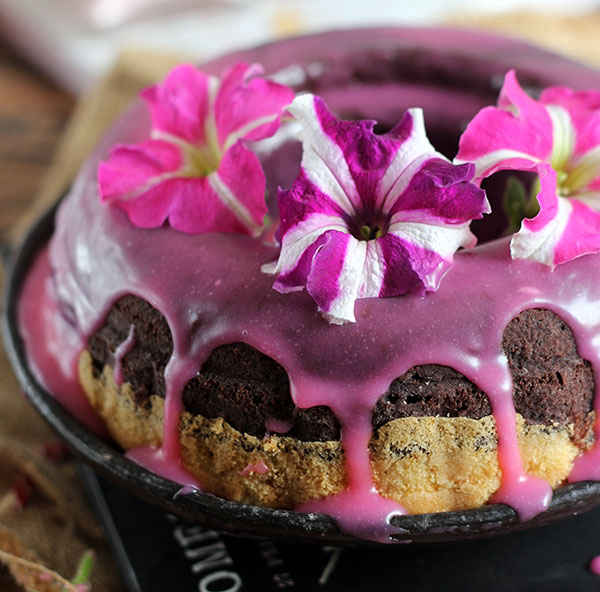 The happiest moment in your journey of 'Bake With Shivesh'?
I've been so lucky that way that so many great things have happened, as when I'd started I hardly knew that such a response could even be possible. Which is what makes it even more special because it's all so surprising and natural and it amazes me how it's even possible. My most recent moment was probably that my recipes just got a three-page spread in Elle Decor Magazine and that is probably the most important and special thing at the moment. Otherwise even my Vogue and Economic Times features have been great!
There you have it, Delhi! Our candid rendezvous with the sensation himself! Try and calm your beating heart and let this inspire you to concoct something yummy in the kitchen!
Check out his Website | http://www.bakewithshivesh.com/
Check out his Instagram | https://www.instagram.com/shivesh17/