Headed For A Lunch Date? These 4 Combos (With Chilled Craft Beer) HERE Start @ Rs 299
What's the three most important things in our lives? Breakfast, lunch and dinner! And for the largest part in the history of humankind, people have ignored the importance of lunch, but not anymore! We take our food pretty seriously around here, and our pick for a special lunch date is Uptown Fresh Beer Cafe.
The wonderful peeps at this place have sorted out all your lunch date woes and have a long list of combos and offers that would make you drool, so we thought of listing our top 4 fave lunch specials at this place. Check 'em out and thank us later!
1. The Oriental Lunch Combo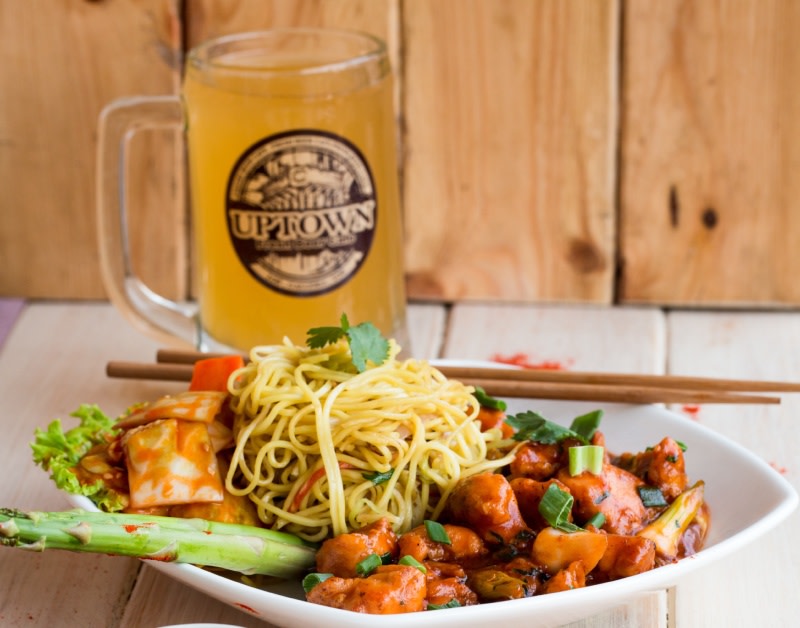 We'll start with giving you the Oriental glimpse of their menu - the Oriental Lunch Combo. Served with veggies and paneer for all our vegetarian bandhus and chicken, lamb, fish and prawns for our carnivore buddies, this combo gives you the option to choose between rice and noodles and also the sauce of your choice, and the best bit is that the combo comes with 330 ml of craft beer or a mocktail of your choice *yum, yum*!
Price | Rs 299 Onwards 
2. The Indian Lunch Platter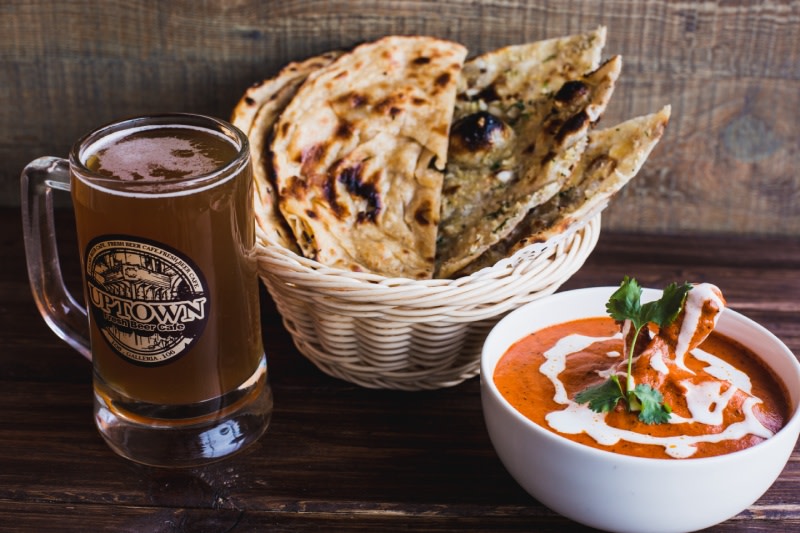 Next comes The Indian Lunch Platter and since you can never go wrong with Indian, this one is a must try! The platter is served with a piping hot bowl of our beloved Dal Makhni and two breads of your choice and another curry from their elaborate list of curries that has paneer, chicken and mutton on it! 
They also have Biryani or as these people call it - Beeryani *such a cute name*, and they serve it with salaan and *obviously* raita! Again, these combos come with 330 ml of craft beer or a mocktail of your choice and we are totally lovin' it!
Price | Rs 299 Onwards 
3. Create Your Own Pasta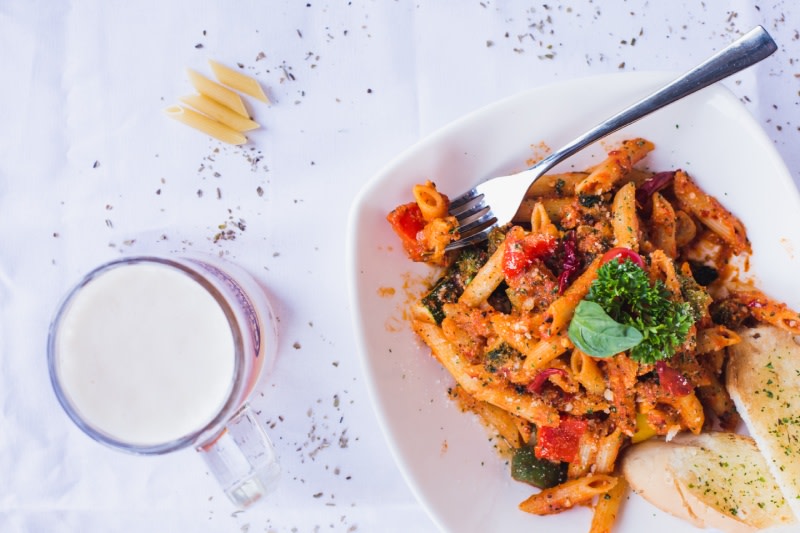 Taking the Italian path, let's move to the Italian combo on  the menu and the best part is that these guys let you create your own pastas here. So choose your pasta and your kinda creamy, yummy sauce and wait for these guys to serve you pure magic on a plate! Enjoy their heavenly pasta with the yummy craft beer or mocktail you get with this combo.
Price | Rs 299 Onwards 
4. Shakes & Smoothies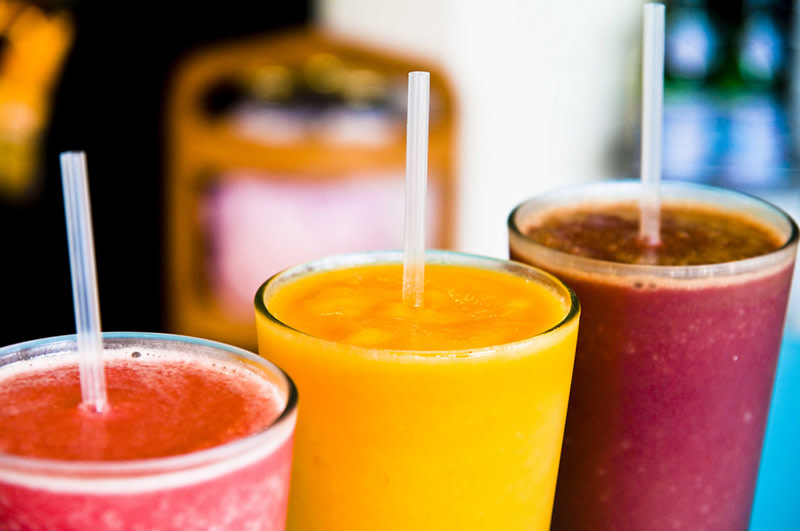 This Is A Representative Image
Now you didn't think we'd leave the menu without checking out the beverages section, didya? So their happy hours aren't limited to the food section, they're giving out all their yummy shakes and smoothies at just 150 bucks a pop! Yup, you can slurp up all their fruity smoothies and shakes for just Rs 150 and we're already planning a lunch date here!
Price | Rs 150 Each
Have we enticed you enough, 'cause this ain't all, these guys have a long menu filled with yummy food combos that'll fill your tummy but won't hurt your pocket!
Where | Uptown Fresh Beer Cafe - 106, DLF Galleria, DLF Phase IV, Gurgaon
When | Monday - Thursday
Timings | 12:30 - 5 PM
Check Out Their FB Page | https://www.facebook.com/uptownbeercafe/
Call Them | +91 8527 009 985