Head To These 10 Rad Restaurants In Sector 29 GGN To Down Your First Drink @ Rs 29!
Coming straight to the point, we know you really liked the #TributeTo29 update we delivered to you and are probably excited to head over to the restaurants that are participating in it. If you missed it, then here's a quick review!
The Recap | Dineout has partnered with multiple restaurants in Sector 29 to pay tribute to this foodie paradise with your first drink priced at just Rs 29 when you reserve a table through Dineout! Awesome, right?
Then browse through this list to find out which restaurants to head to and avail the offer at!
1. Boombox Brewstreet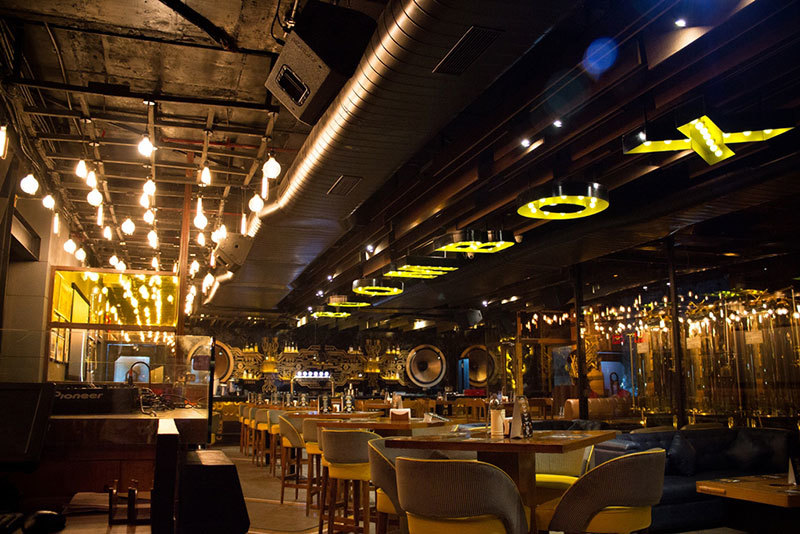 An ideal place for foodies, Boombox Brewstreet helps you discover everything from food to mood boosters. Boom boxes make up for most of the décor along with beautiful wooden walls. The restaurant serves Chinese, Italian, Lebanese, American and North Indian food and their bar serves both local and international tipples.
2. After Stories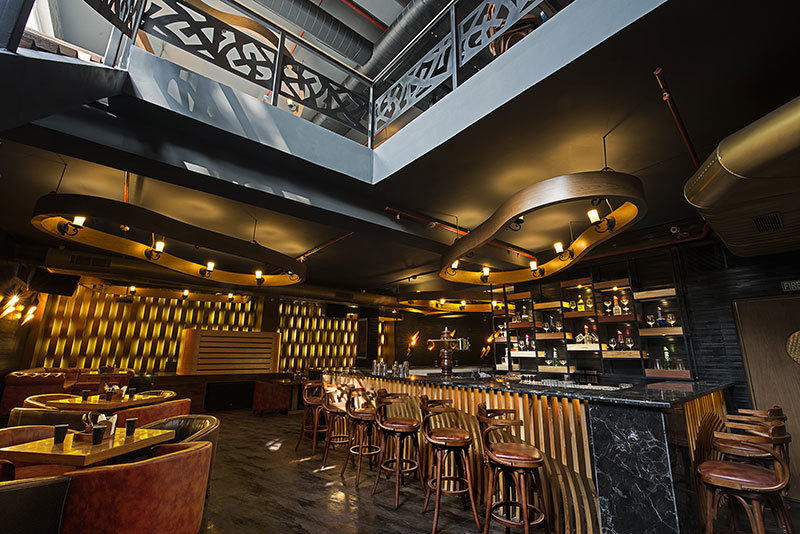 After Stories is a brewery and beer café located in Sector 29. The bistro specializes in providing North Indian, European Fusion and Continental dishes. It's the perfect place to share your work 'after stories', 'cause it provides a stellar ambience to relax after a hard day's work! 
3. The Classroom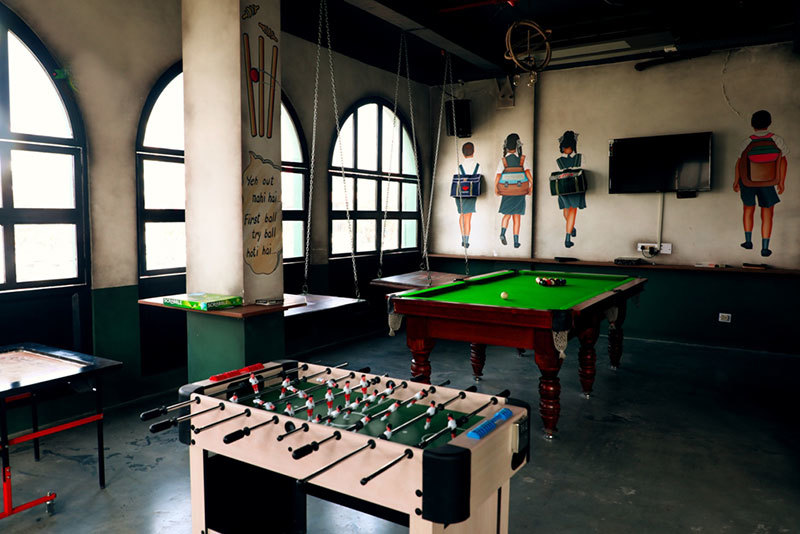 The Classroom is a casual dining restaurant based on the theme of classrooms! The restaurant will surely remind you of your school days and is a perfect place to chill out with your friends and family. The place is known for its lip smacking finger food, snacks and tasty Continental cuisine, so come on by!
4. Warehouse Cafe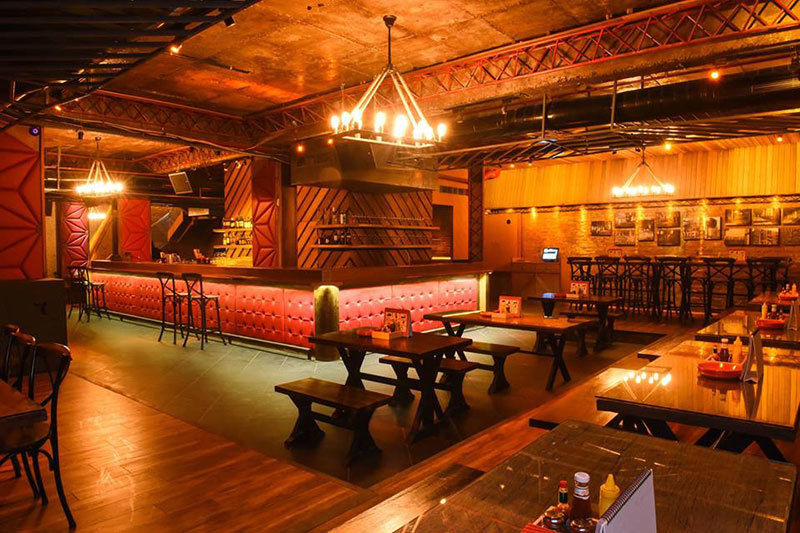 Warehouse Cafe is known for its stunning ambience and the wide variety of concoctions they offer. Their Chilli Chicken is loved by all the carnivores in the city. What's more, you can also find some amazing hookahs in exciting flavours here. Their pocket-friendly menu including multi-cuisine dishes is also a bonus!
5. Batli 29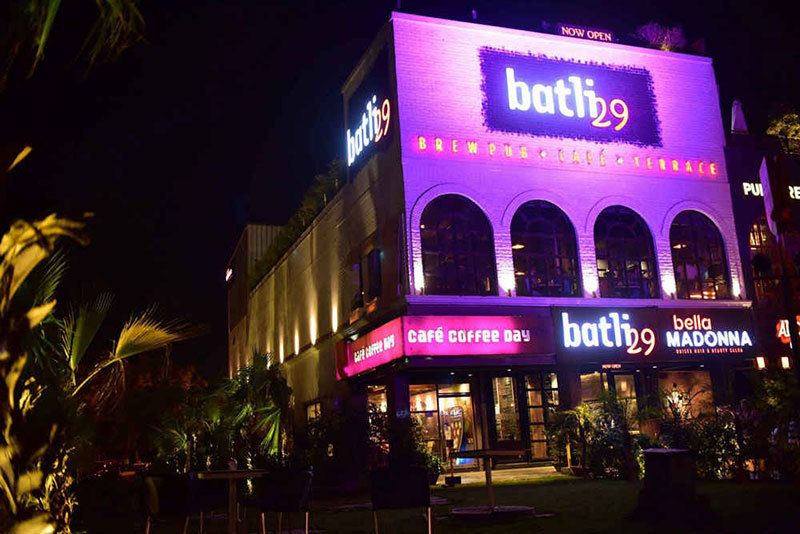 Located in a quaint corner of Sector 29, Batli 29 derives its name from the Marathi word 'batli' that literally means 'bottle'. At Batli 29, diners enjoy some of the finest home brew beers such as Pilsner, Dunkelweizen, Witbier and SS Belge. It has three different levels for seating - ground (cafe), first floor (lounge and bar), and the terrace. See you there, Pilsner in hand then?!
6. Chull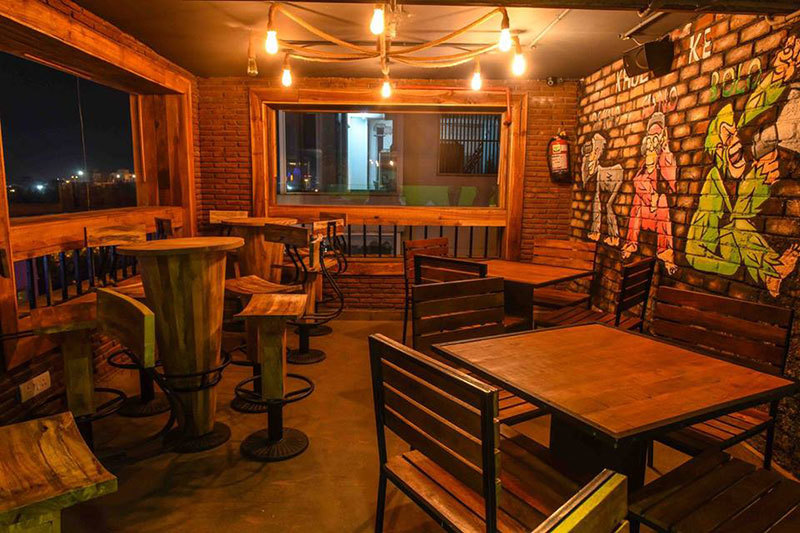 Chull is an ideal place to find a variety of drinks while their awesome ambience adds to the look of the place. Considered to be one of the most chilled out hangout places, Chull provides simple food that has been prepared with an innovative twist. The budget-friendly menu with Continental food makes it an ideal hangout, while the rooftop seating only adds to the vibe!
7. Matchbox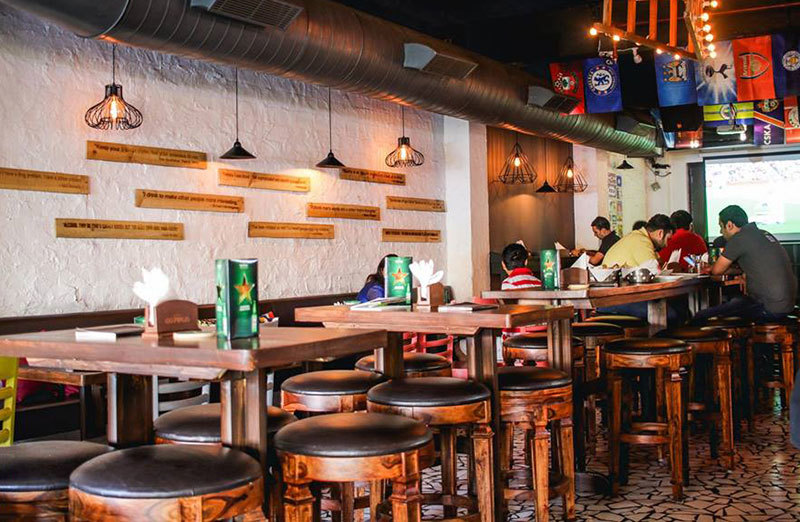 Matchbox is the perfect restaurant where you can enjoy a great variety of drinks. Whether you want to enjoy your favourite drink or gorge on some finger food, Matchbox will fit the bill. The budget-friendly menu and foot tapping music makes Matchbox a fave Saturday night option!
8. The Backyard Underground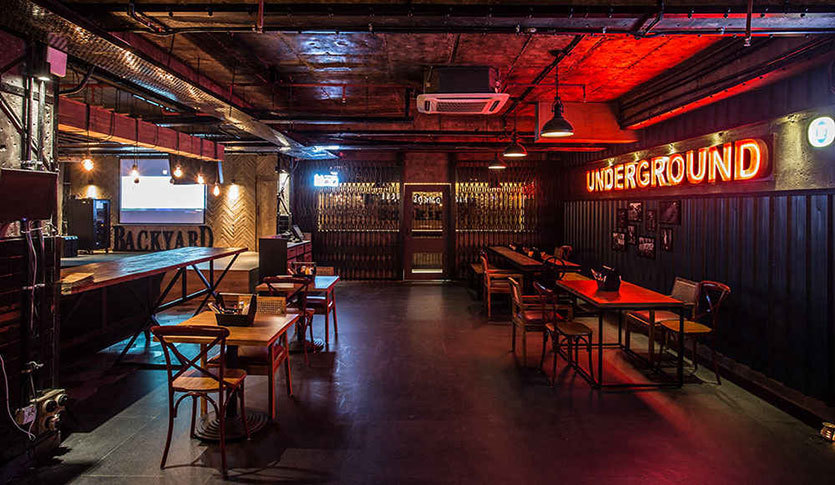 The Backyard Underground Bar is said to be the biggest underground bar in the country. Featuring a casual dining bar, it's a perfect spot to catch up with old friends and enjoy endless gossip over delicious food and drinks. The restaurant serves Continental, American, Italian and North Indian delicacies, so make a beeline straight here!
9. Hunter Valley Cafe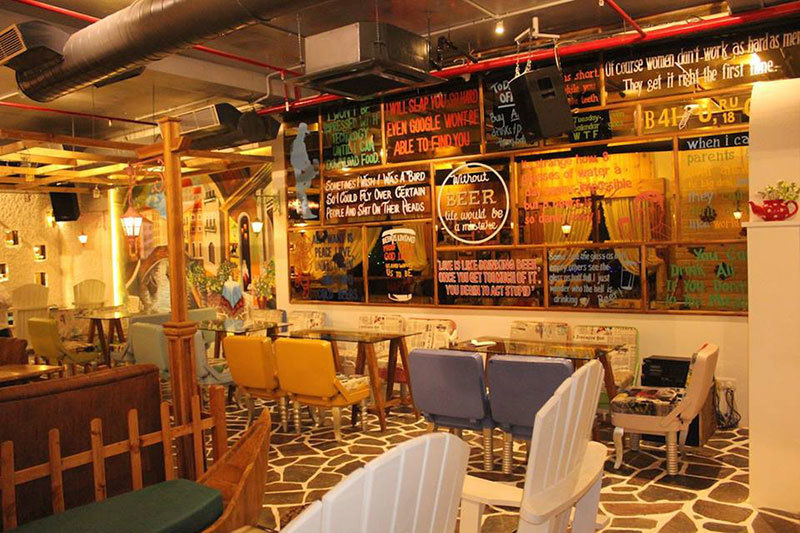 An amazing resto-bar and microbrewery, Hunter Valley Cafe offers some stellar beer options. The restaurant also dishes up an affordable multi-cuisine menu featuring North Indian, Chinese, Italian, and Continental dishes. Their beautiful outdoor seating area is super pretty and calls for long conversations!
10. Factory By Sutra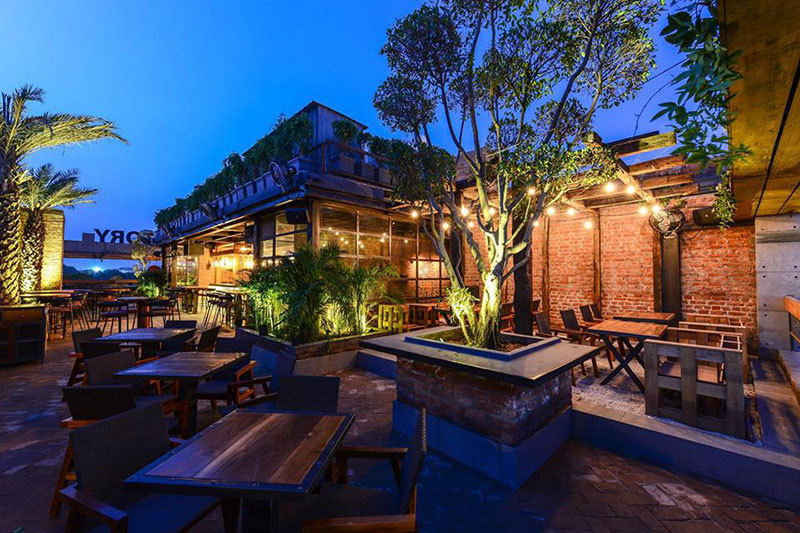 Factory by Sutra is a casual dining restaurant known for serving North Indian, Chinese and Continental cuisine. The restaurant also serves a wide range of drinks. With both indoor and rooftop seating, the restaurant holds a cozy vibe thanks to the brick walls and warm lighting.
That's a lot! So make sure you're headed to at least a few of these restaurants and have a gala time this weekend! 
When | 29th - 31st July
Where | Boombox Brewstreet, After Stories & Others
Book Online Here | https://www.dineout.co.in/delhi-restaurants/tribute-to-29 
Here's The Website | www.dineout.co.in