Happy Feet | Top 10 Places to Shop for Wedges in Delhi
This one's a shoutout to all you lovely ladies out there! High heels killing your arches? Love your peep-toe pumps but your feet kill you every time you move? Need to look statuesque but simply cannot bear the thought of walking about on stilts? How about we tell you that you can show-off the fabulous grace and poise that comes with pretty heels without the discomfort that comes in tow? Yes, we are indeed talking about a girl's lifesaver - the wedges! God bless the person who came up with this concept! Wedges are super-comfy, super stylish and give you those extra inches when you need them most. Read on for your go-to guide on where to pick up the best wedges in the city - your feet and back will thank you for it! Happy strutting ladies!
Kanabis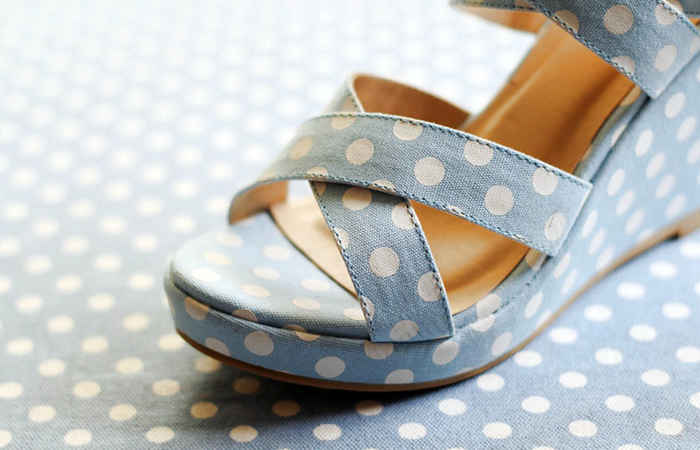 You've probably heard about this trendy, niche website that promises to showcase designs that the ultra-modern you will absolutely adore! Apart from out-of-this world designs that are sophisticated as well as stylish (just like you), Kanabis promises that their shoes will make you arches weep with relief, as they ensure that each product has an insole cushion, is abrasion resistant and  has got painless heels. They've got a section devoted entirely to wedges of all manner and types. Check them out and start ordering guys!
Shop Online Here | http://kanabis.in/
Vanilla Moon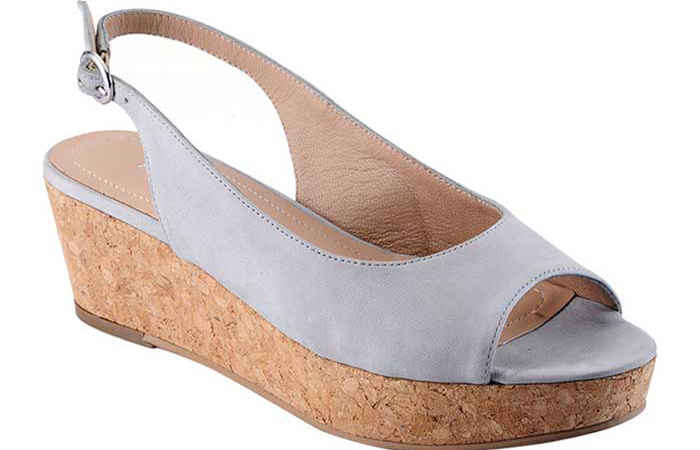 With a store in the poshest mall in town - DLF Emporio, Vanilla Moon is another great store that offers sophisticated, exclusive wedges you can pick up for that next party. Crafted meticulously by a team of Italian designers, Vanilla Moon makes sure all its products are exquisitely flawless. Our top pick here is their beige peep-toe wedges that you can pair up with pretty much everything in your closet. For some chic, classy wedges take a trip to DLF Emporio.
Location | DLF Emporio, Nelson Mandela Marg, Vasant Kunj
SolesShoes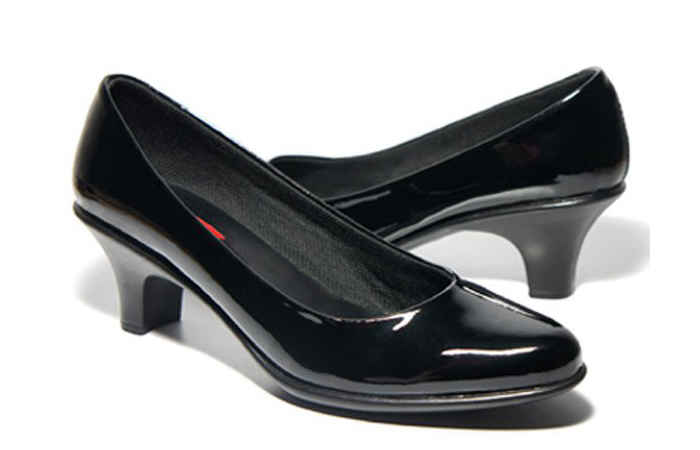 A great online store we trawled the internet for you, SolesShoes is our absolute favorite for affordable and amazing wedges you should check out. They've got an entire section devoted to just that, including peep-toe wedges, sandal-wedges and platform slippers. Each and every piece is extremely wearable and very chic. With prices starting at only Rs 1200, these heavenly bits of heels are an absolute steal! Log onto their online store and we absolutely guarantee you'll end up mooning over the perfect wedges you've always wanted!
Shop Online Here | http://solesshoes.com/newsite/
StreetStyleStore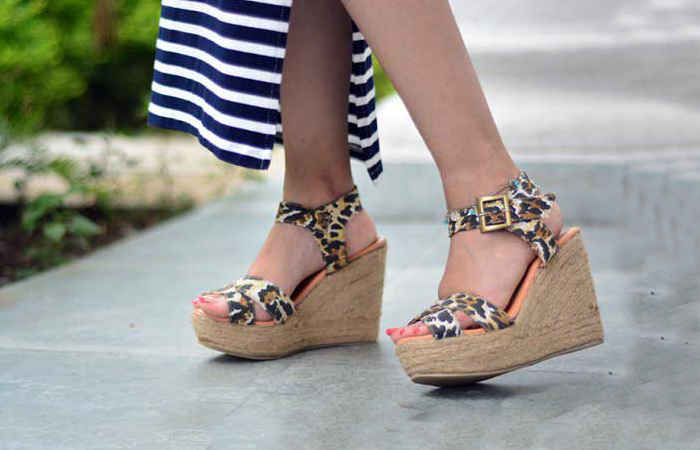 All the fashionistas and regular shopaholics swear by this gem of an online store! With super-low prices and premium quality and comfort, StreetStyleStore is frequented to scores of women looking to score the perfect heels. They've got blow-out sales, bumper deals and lots more! SSS has got an extremely comprehensive and thoroughly curated collection of wedges, flats, heels and boots! Once you click on this particular paragon - you'll be hooked! 
Quick tip - they typically take about 3 - 21 days to ship out products, so we recommend you order these well in advance. You're most welcome ladies!
Shop Online Here | http://streetstylestore.com/
Taramay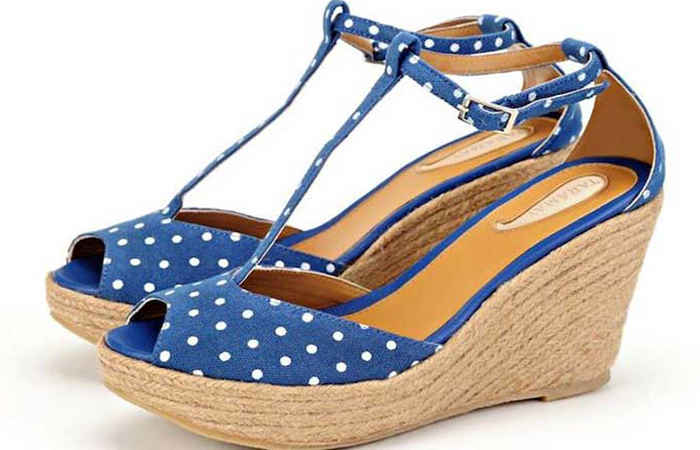 Okay let's just be honest here - we absolutely adore and frequently drool over Taramay's stunning wedges collection! They've even conveniently segregated their wedges selection into Wedge Sandals and Wedge Pumps. Simply visit their store in Mehar Chand Market and you'll see what we mean when we say that Taramay's got a little something for everyone and their wedges are undeniably exquisite. Our top pick at Taramay's is their Demi-Wedge Pumps in Patent Nude. Check out Taramay's - you're going to love 'em!
Location | 39, Mehar Chand Market, Lodhi Road
Saint G.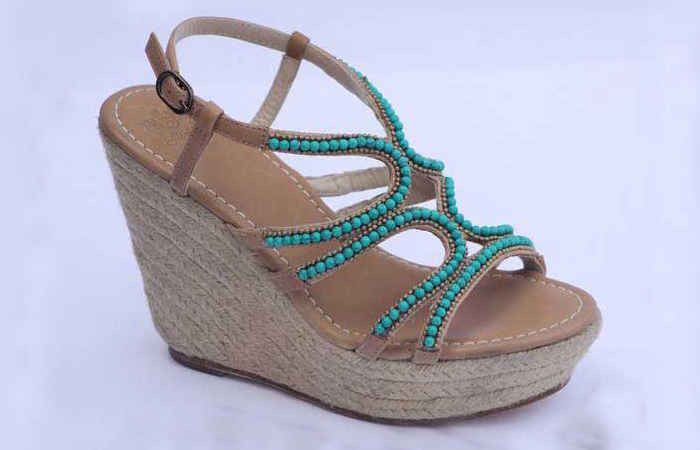 Saint G.'s is an exclusive, upper-crust shoe boutique in the heart of fashionable Hauz Khas, and they've got a select collection of beautiful leather wedges that are just perfect for that girl's night out you're planning! We're talking jute-heeled, strappy, beaded - the works! A tad pricey, they've got the reputation of crafting products that last a long, long time - making for the perfect buy. With classic designs and superior leather, you seriously need to visit Saint G's!
Location | Shop No. 3, Building No. 30, Hauz Khas Village
Venus Steps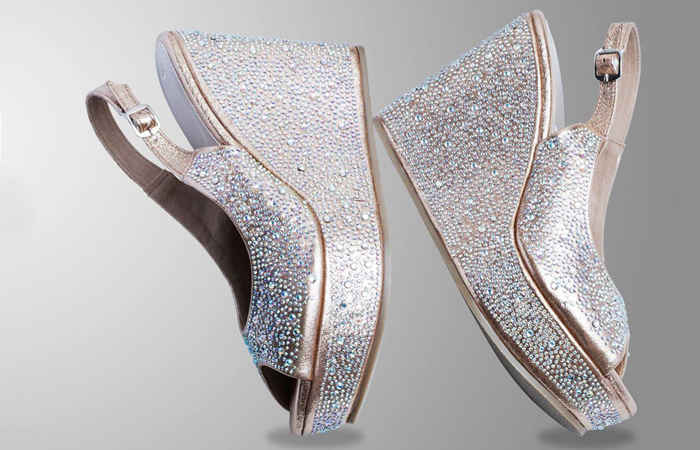 Die-hard shopaholics swear by this store in the bylanes of South Ex as their go-to store for fabulous styles and comfortable prices! They've got a massive collection of wedges of all manner and sizes and regularly have blowout sales too. Their range is motley and has a little something for everyone. Check them out!
Location | M.G. Road, Main Market, South Extension II
Ash Amaira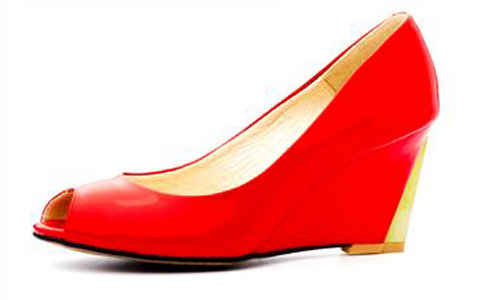 Created and conceptualized by entrepreneurs Sunny and Divya, Ash Amaira's pieces simply ooze glamour. Best suited for all those party nights, their shoe collection is usually studded and embellished to give you that added sparkle. Her store in swanky N Block Market is an absolute delight and contains a small, choice collection of evening-wear shoes and accessories. If you want to go in for some much-needed bling and panache, Ash Amaira is where you go.
Location | 2, N Block Market, GK I
Rosso Brunello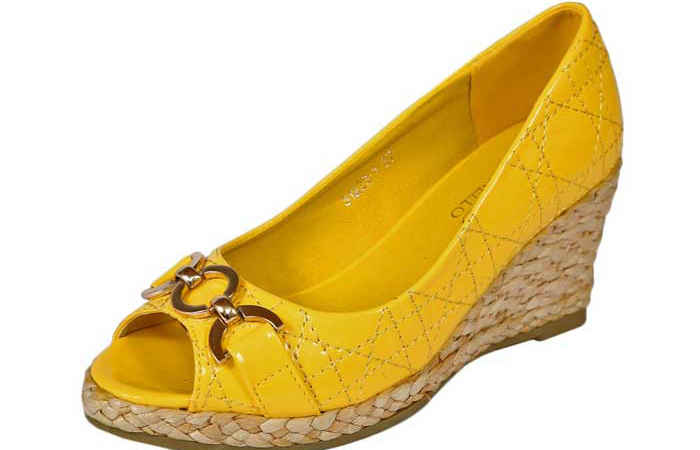 Another fabulous find we have for you is the much-popular Rosso Brunello designer store in Ambience Mall, Vasant Kunj. This one's a great store that stocks uber-sophisticated and understated wedges that will mesh perfectly with any and every outfit. They pride themselves on keen attention to detail and craftsmanship that goes into each product and guarantee comfort. Check them out to indulge in some well-deserved retail therapy!
Location | Ambience Mall, Nelson Mandela Road, Vasant Kunj
Filafi Fithu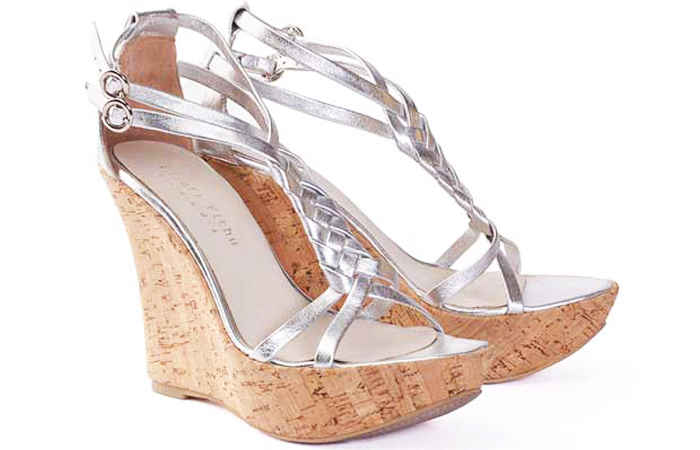 A great online store that delivers happy packages all over the country, Filafi Fithu's got a super-trendy collection of wedges that you can happily sport on your next lunch date. With an entire section devoted to wedges, they've got a pretty comprehensive range of wedges that have a classic design. We definitely recommend their beige open-toe, cork-soled wedges - log on to check them out!
Shop Online Here | http://www.filafifithu.com/