Happily Trying Out Delhi's Much-Loved Eatery, Here's What We Think of Rose Cafe
Tucked in between the offices at the Saiyad-ul-Ajaib market, Rose Café is unlike any of the overcrowded cafes that are flocked by the dozens. 
As we walked into this café with pink coloured walls on the outside and a blue coloured door, we were greeted by a room full of floral printed lamps, wooden chairs and tables painted over, the whole place exuding an old world charm. They also have an adorable outdoor seating area where a gazebo is placed to avoid the summer heat. 
The service here was quite efficient as they didn't even give us a chance to yawn in anticipation of our placed order. The staff was cordial and the owner of the café is usually around to attend to the customers giving it a real personal touch. 
Mint Lemonade with Kaffir Lime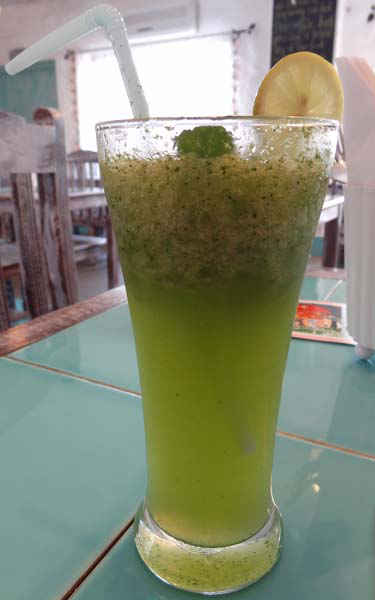 We started off with the Mint Lemonade infused with kaffir lime leaves - a refreshing yet potent drink with distinct notes of kaffir in it carrying bags of flavour. 
Bacon & Jalapeno Mini Tarts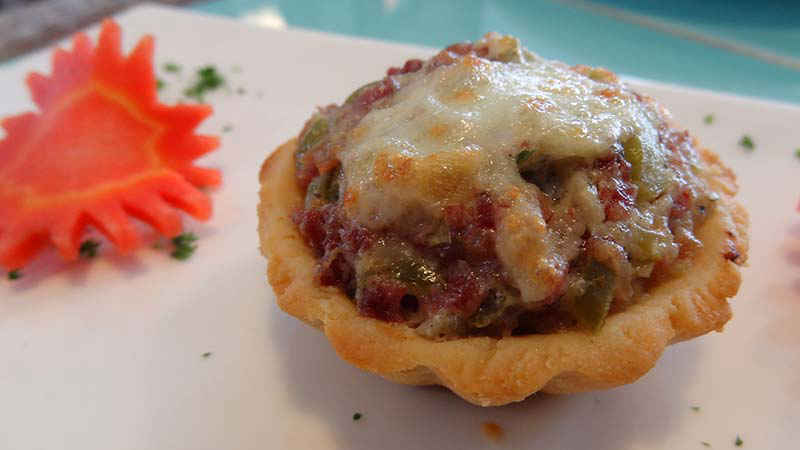 We then moved onto the Bacon and Jalapeno Mini Tarts. The tart itself was rather easy to bite into and the marinated bacon along with the chopped jalapenos and melted cheese complemented it perfectly. 
Shepherd's Pie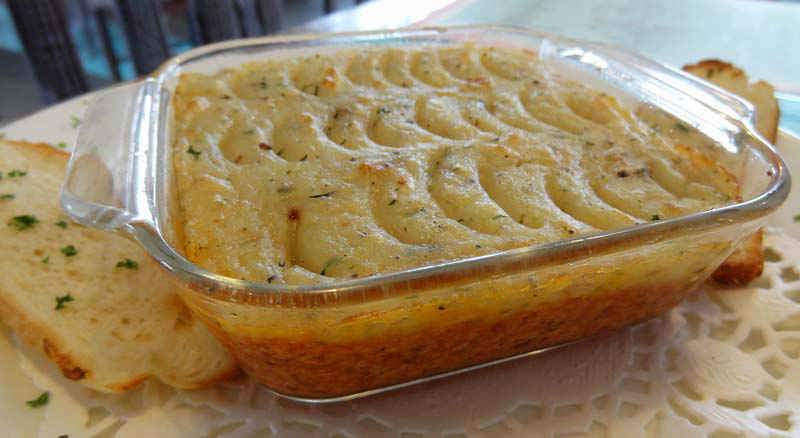 This one consists of minced chicken topped with golden brown mashed potatoes. This was served to us with butter toast sprinkled with chopped parsley. It didn't really match up to the tarts we had earlier, however, it still made for a great pie. 
Chicken & Jalapeno Pizza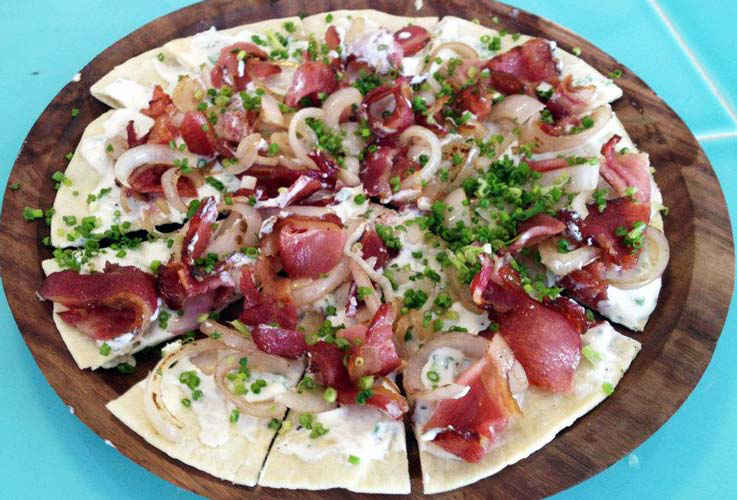 Another thing that this café is very well known for is their 'skinny pizzas'. The chicken and jalapenos went great together and was light on the stomach. 
Goat Cheese, Walnut & Rocket Pizza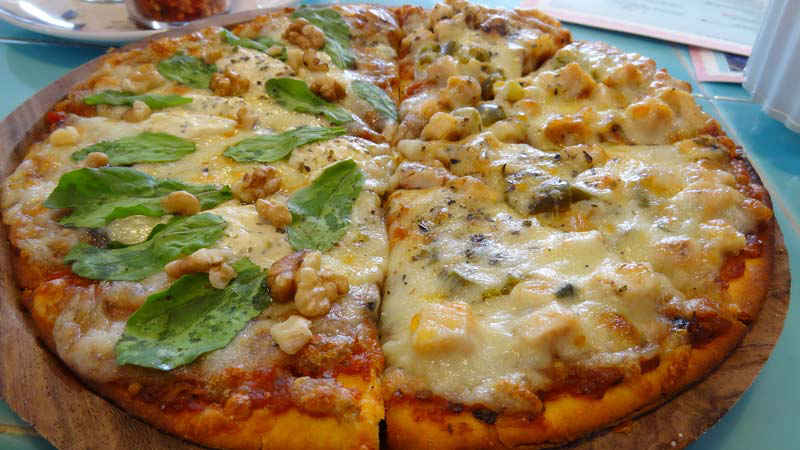 For vegetarians the goat cheese, walnut and rocket pizza is a must – the rich and creamy texture of the mildly salted goat cheese along with the walnuts and rocket leaves forms a heavenly combo. 
Tangy Lemon Cake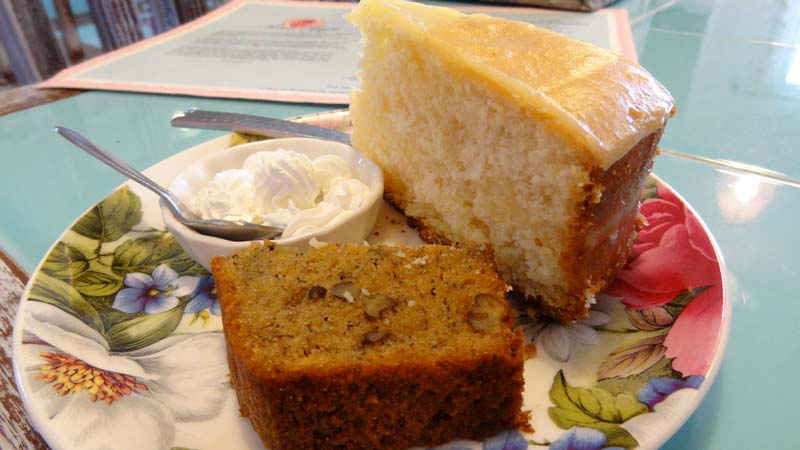 We tried the tangy lemon cake, which had a topping of lemon curd giving it that 'tangy' kick. It was absolutely divine and totally merits a try! 
Banana and Walnut Cake
The Banana and Walnut Cake was moist, with hints of cinnamon which worked perfectly for the cake and was served with fresh whipped cream. Yummy!
Overall Rose Café is a great place for those wishing to enjoy a meal in peace and quiet while soaking up the beautiful ambience.
Location | 2, Westend Marg, Saiyad Ul Ajaib Extension, Behind Saket Metro Station
Meal for Two | 1200