Handpicked Delicacies From Every State All Across India - Our Take on India On My Plate, GGN
A culinary fusion of the best of all the cuisines spanning the entire country, IOMP in Gurgaon showcases hand-picked exclusives of every state put in the most delicious manner right onto our plates. As you enter the grandiose restaurant, you'd be greeted not with a "Hello", but with a 'Namaste' with folded hands and a gracious smile. Wooden flooring, contemporary decor and halogen lights create the most suitable atmosphere for the mesmerizing Sufi music performed live here every night, we were told. The servers garbed in bandhgala suits serve you in an archaic steel and copper cutlery which is sure to take you back to the old Indian ways of dining.
They have an innovative menu that changes every month to showcase the best of all the places, so you virtually travel through different parts of the country savouring the diverse tastes, month after month. We took a culinary sojourn to some of the Northern parts, and a little glimpse of the South of the nation as well, and here's our scrumptious account!
Rajma Galouti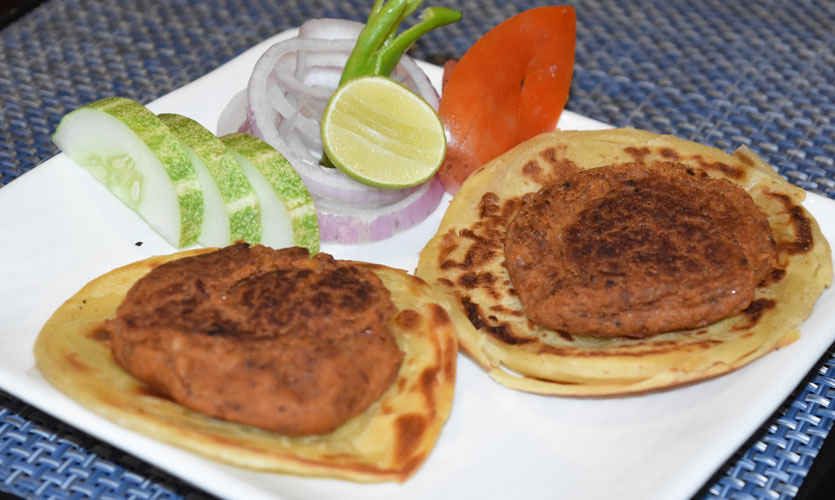 A delectable vegetarian version of the traditional meaty galouti kababs, you don't have to be a Rajma lover to fall in love with this one! Served with a maida chapati and blended with wholesome spices, its soft and tender taste dances on the tongue ecstatically. One of our personal favourites, do not skip this if you happen to visit this Indian haven!
Dahi Kebab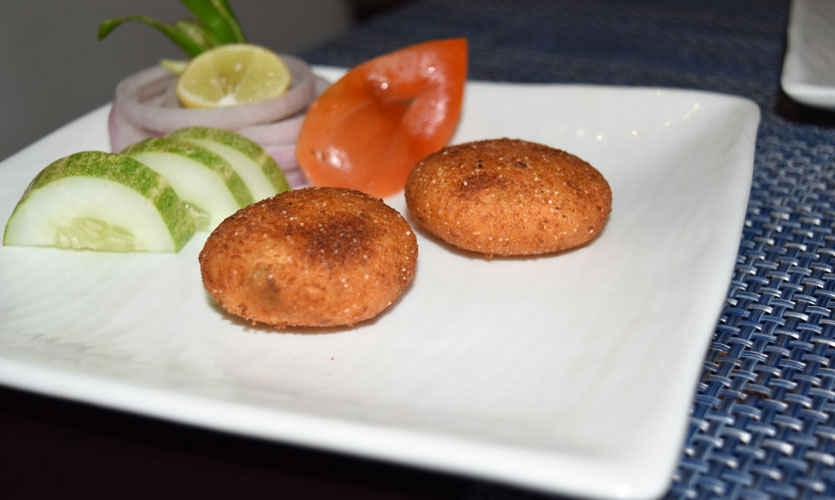 Dahi Kebab the Awadhi way, filled with the softest yoghurt you would have ever had, melts in the mouth like cheese! Served with a yummy salad and dips that enhance the already super-juicy and yummy taste, their Dahi Kebabs will leave you craving and begging for more!
Nilgiri Cheese Dosai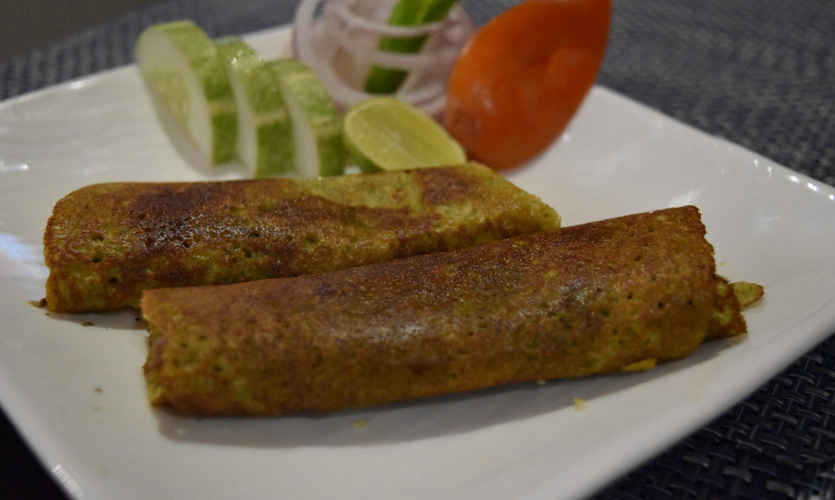 If you thought dosas were really all the same no matter what kind you order, you've got to try this Nilgiri Cheese Dosa straight from Kerala! All your preconceived notions, if you had any, are swept far away; we bet you've never had anything like this cheesy rice flour delight before!
Chicken Chettinad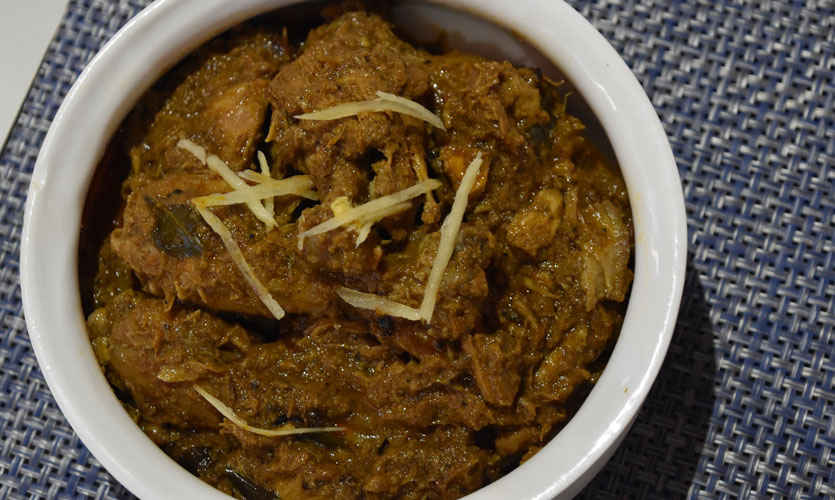 While experiencing a glimpse of the south, how can one not visit the Chettinad? Coming from Tamil Nadu's Chettinad region, their Chicken Chettinad is an eminent amalgamation of spices, chicken and masalas, cooked in a way and served with such passion that made us have a completely blissful foodgasm!
Purani Dili Mutton Curry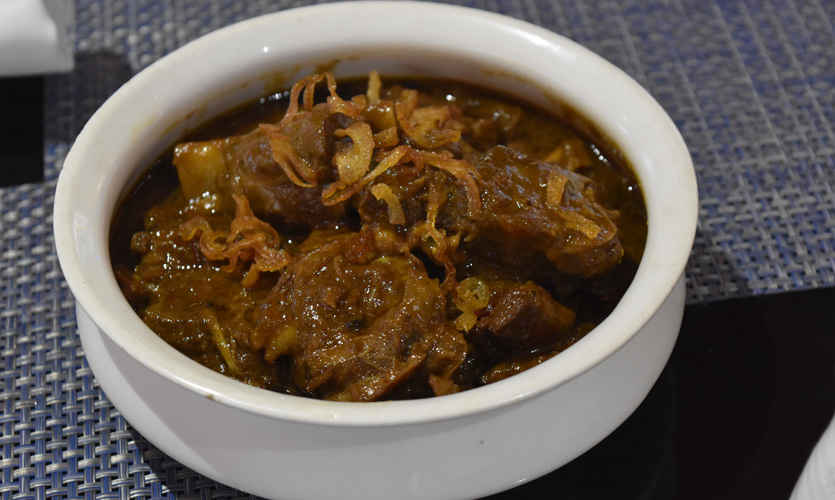 It's almost impossible for us Dilli Wallahs to ever get over our city's fanciful and rich cuisine. And so we chose our 'Purani Dilli Ke Galliyon Ki' age-old Mutton Curry (as they call it) and the very sight of it got our mouth watering. A compelling aroma of rare spices cooked the Dilli style with fresh mutton will pamper your taste buds thoroughly! Definite must-try folks.
Paneer Kasturi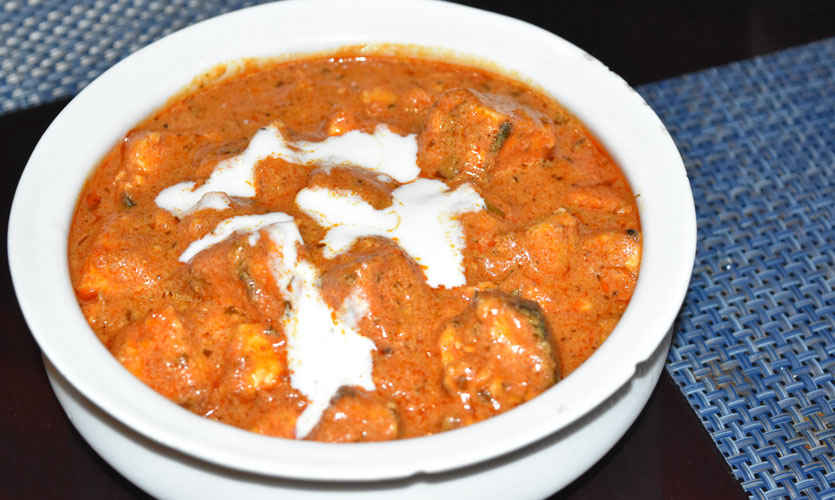 Infused with fresh tomatoes and cream, their Paneer Kasturi is an exotic Amritsari delicacy cooked in cottage cheese (paneer to you). Authentic in its flavours and finger-licking in its taste, this was a perfect match to the non-vegetarian dishes on our table.
Rasmalai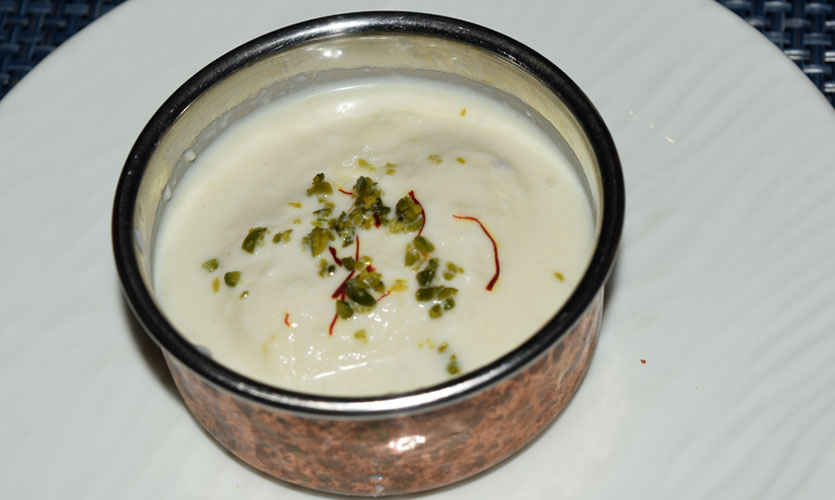 And lastly, for the icing on the cake, we ordered their Rasmalai! Dipped in the sweetest milk ever, it was just heavenly. If you'd be left with any space in your tummy (we weren't) after the delicious plethora of their blissful food, we're sure you would not be able to stop at just one Rasmalai!
With ever increasing cuisines and flooding themes, this unique concept of preserving the Indian savouries with shuffling menus and buffet meals to bring the best of all the worlds within the nation, India On My Plate is the new spot for a platter of Indian delicacies and richness. Go try it for yourselves!
Price Per Head | Lunch For Rs 500 & Dinner For Rs 1,000 (Unlimited Food)
Location | Fortune Select Excalibur, Sohna Road, Gurgaon