The Most Elusive, Hidden Haveli In Old Delhi, Come & Discover The Ancient Haksar Haveli
Haksar Haveli is one elusive haveli, so before you embark on the journey to look for it, ensure that you carry enough liquids in this stifling heat to keep yourself hydrated, because yes, it will take effort! After getting off at the Chawri Bazaar Metro Station, you'll find yourself smack in the middle of Sitaram Bazaar, where after a bit of practice, you will be able to successfully manoeuvre yourself around to get by. 
We say manoeuvre, because there will be all sorts of living and nonliving things trying to take you down - if a rickshaw comes charging at you from behind, get out of the way or crash. Adapt or die. But that's the magic of Delhi 6, it teaches you that there's a lot more to Delhi than Khan Market and Modern School and Select Citywalk (not that there's anything wrong with them, of course). Asking around for Haksar Haveli will not give you much, but as soon as you mention the words Jawaharlal Nehru, Indira Gandhi, or marriage, you will see an excited nod, a dawn of realization, and then you will have hit the jackpot! 
What It Used To Be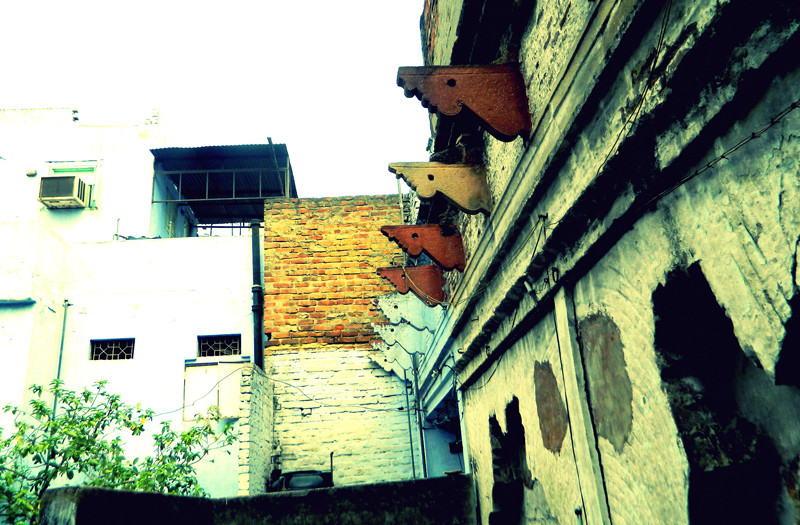 Kamala Nehru, the wife of Jawaharlal Nehru, was born in what was once the bustling Haksar Haveli, to parents Jawahar Mal Kaul and Rajpati Kaul, Kashmiri pandits who had migrated to Delhi. It was also her maternal home after her marriage to the former Prime Minister of India, when they got married in 1916.
What makes this landmark so legendary is the fact that Jawaharlal Nehru and Kamala Nehru took their pheras or tied the wedding knot in this very place. One can only imagine the exciting atmosphere in this haveli at the time the marriage was arranged, as the Nehrus had always been a big, illustrious name.
All houses and buildings in this area are very close to each other, which would have only added to the animation of the surroundings. In 1983, Indira Gandhi came to visit the Haveli, and reportedly turned very emotional, setting foot in her mother's maternal house. "This is where sometimes Nehruji would sleep, when he came to visit" a resident of the Haksar Haveli says, pointing to a desolate room. This brings us to the present state of the Haveli. 
A Haveli In The 21st Century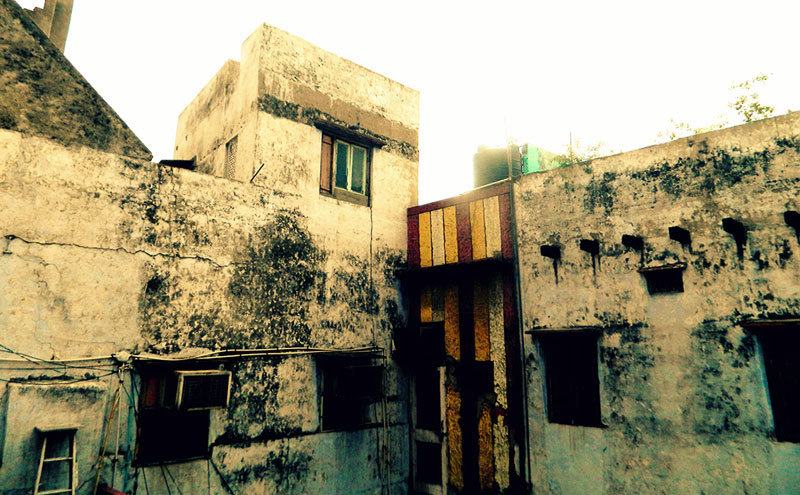 With the outbreak of shopping malls, metro stations and multi-storeyed buildings, the sans elevator, not-so-newly-constructed Delhi, has been termed as 'Old Delhi'. Unfortunately, the institutions in charge clearly do not believe in the old-is-gold concept and have failed to preserve any of these heritage landmarks in the area.
The Haksar Haveli, which was previously a huge, sprawling residence, after being sold off to a certain property dealer going by the name of Khandelwal a few years after the marriage of Kamala Nehru and Jawaharlal Nehru, was subsequently divided up, rented out and turned into a half-residential, half-commercial complex.
As you step into the haveli now, all you can see are the ghosts of the good old days, reminiscent of the time when Indian politics revolved around the Gandhis and the Nehrus. Which we are sure is an era any Delhiite would love to drop by in, provided the arrangement of a time machine or something similar *wink wink*.
Come on by, armed with bottles of water, and take on the challenge of finding and exploring this hidden haveli!