This Is A Representative Image
If Dilliwalas were to choose the national food for the country then golgappas would be a winner, hands down! We mean, who in their right minds can say no to crunchy, flavoured-pani filled golgappas?! 
So, if you're suddenly craving a plateful of these mouth-watering waterballs then you have to check out this li'l stall in Vaishali market called D.N.D Pani Puri that'll give your taste buds a trip to Gujarat! Confused? Well this stall doesn't just serve golgappa with khatta and meetha pani but they also have 5 other varieties of pani that is famous in Gujarat - how cool is that?! 
So we decided to try out all these yummy flavours and here's our take on them! 
1. Pudina Flavour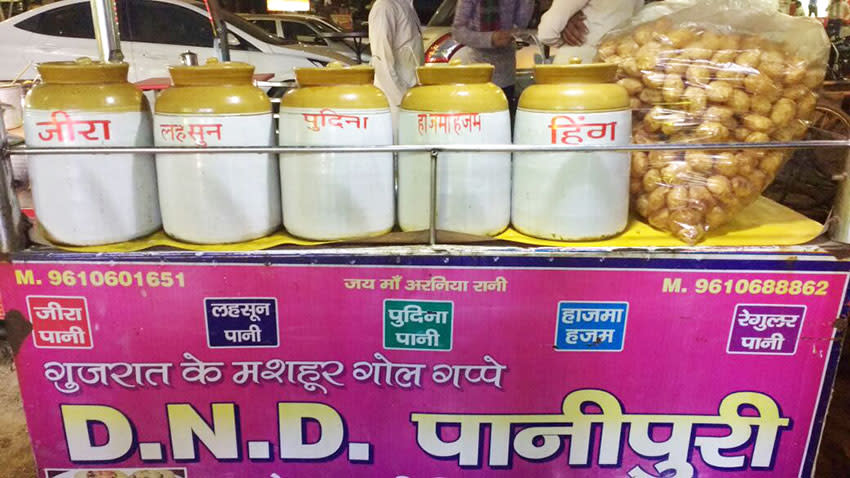 Apart from being absolutely delicious and good for digestion, this pudina flavoured golgappe are refreshing AF! Filled with mashed potatoes and flavoursome Pudina Pani, this is one golgappa you CANNOT miss out on! 
2. Jeera Flavour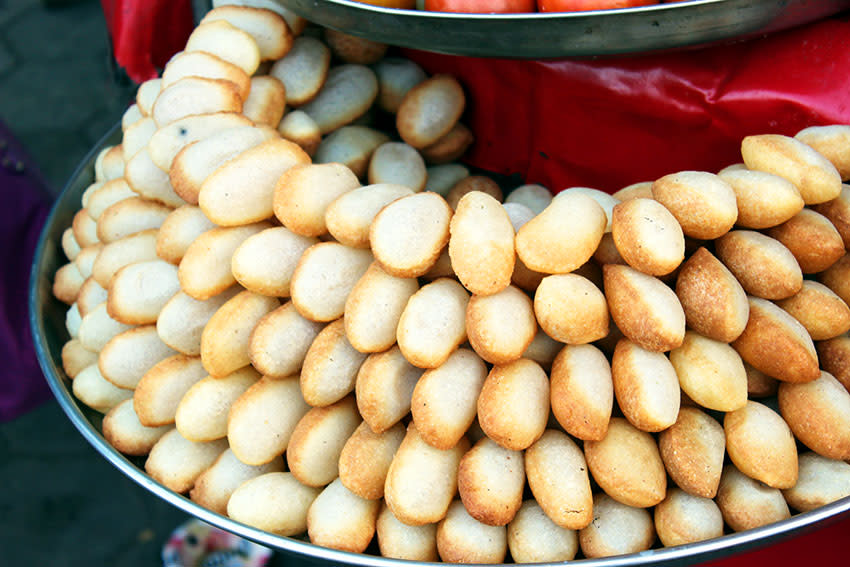 This Is A Representative Image
We're used to seeing jeera in all our meal but what if someone adds jeera to our beloved golgappa? Don't make faces guys 'cause this combo is yummilicious! Adding a tangy flavour to the golgappas, this one was surely one of our fave. 
3. Hajmola Flavour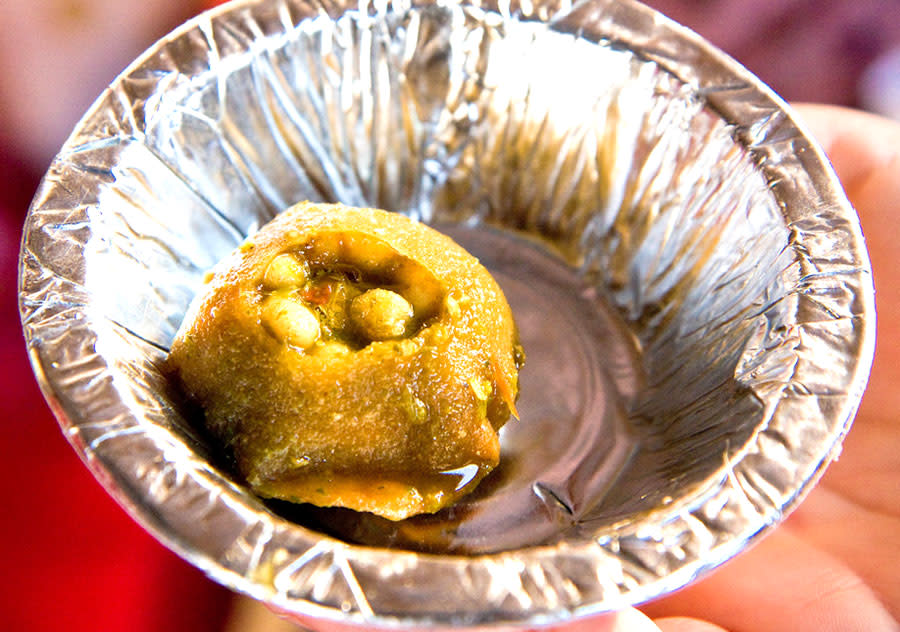 This Is A Representative Image
Next in line is the tangiest flavour of all, the Hajmola flavoured golgappes *WOAH*! Mixed well with boiled potatoes, chopped onions and Hajmola flavoured boondis, this is one flavour we'd urge y'all to try! It will actually remind you of the Hajmola golis we all love *yum, yum*. 
4. Lahsun Flavour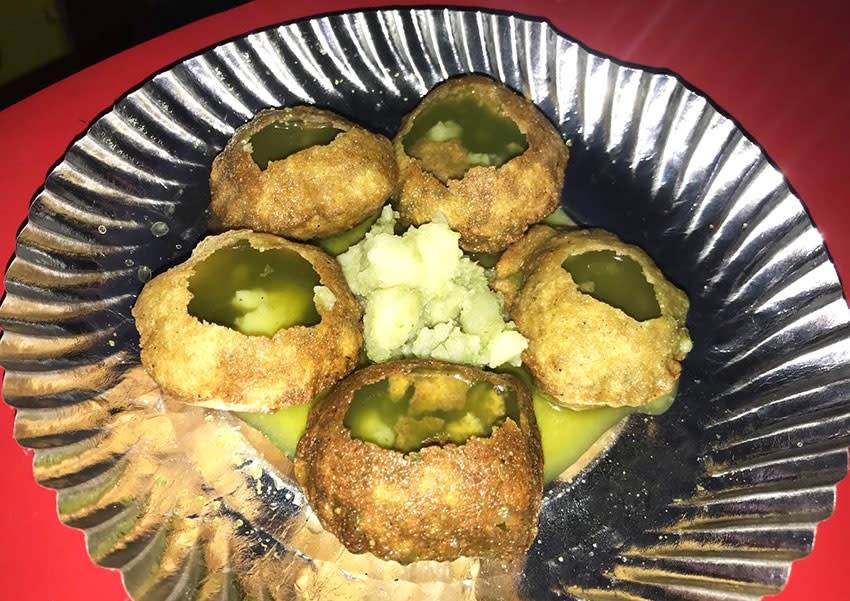 After gobbling up platefuls of Pudina and even *get this* Hajmola flavours, we then went on to the next hatke variant - Lahsun (garlic)! Apart from it's thoroughly overpowering (in a good way) essence, the gol gappe were definitely unique and something we'd never tried before!
5. Hing Flavour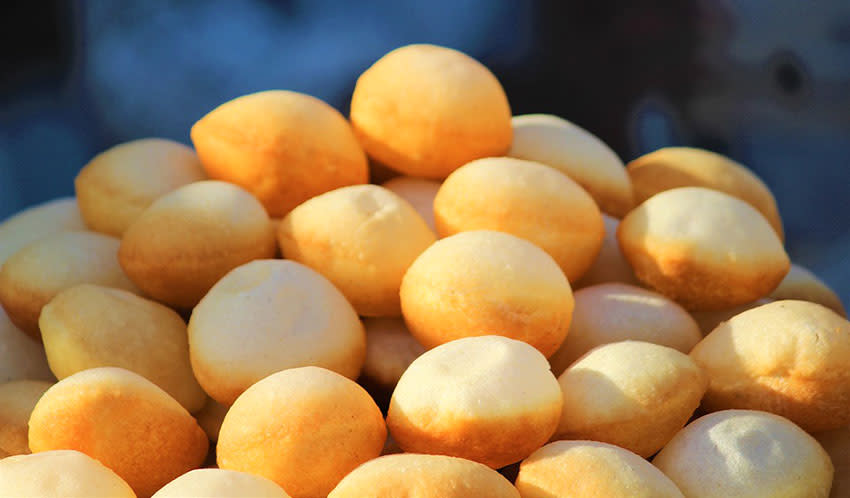 This Is A Representative Image
The Hing flavoured golgappe here is scrummy! You might think of it as regular pani puri flavour but its strong smell and delicious taste makes it far more better than the regular ones. So don't forget to try this one out while you're there! 
Give your taste buds the true chatpata flavour of Gujarati pani puri at this li'l stall! 
Price Per Plate | Rs 10  
Location | D.N.D Panipuri - Sec-4, Vaishali Market, Opposite Sarvodaya Hospital, Vaishali, Ghaziabad