Beloved Home-Baker Vatsala Just Popped Open A Cute New Bakery In Green Park Y'All
Green Park, one of the places that you have to cross to get to a lot of places in South Delhi, just got an all new bakery and it looks super cute! Called Baked Love By Vatsala, this cute little bakery has super yummy desserts that we can't wait to lay our hands on. 
Vatsala was previously a popular home baker in the area and decided to open up a cute new bakery to spread some more joy! From brownies to cakes, chocolate decadents to soft and freshly baked breads, these guys have everything that you're looking for in a bakery. Green Park doesn't have too many of these, so this particular bakery will really be one that we're pretty excited 'bout!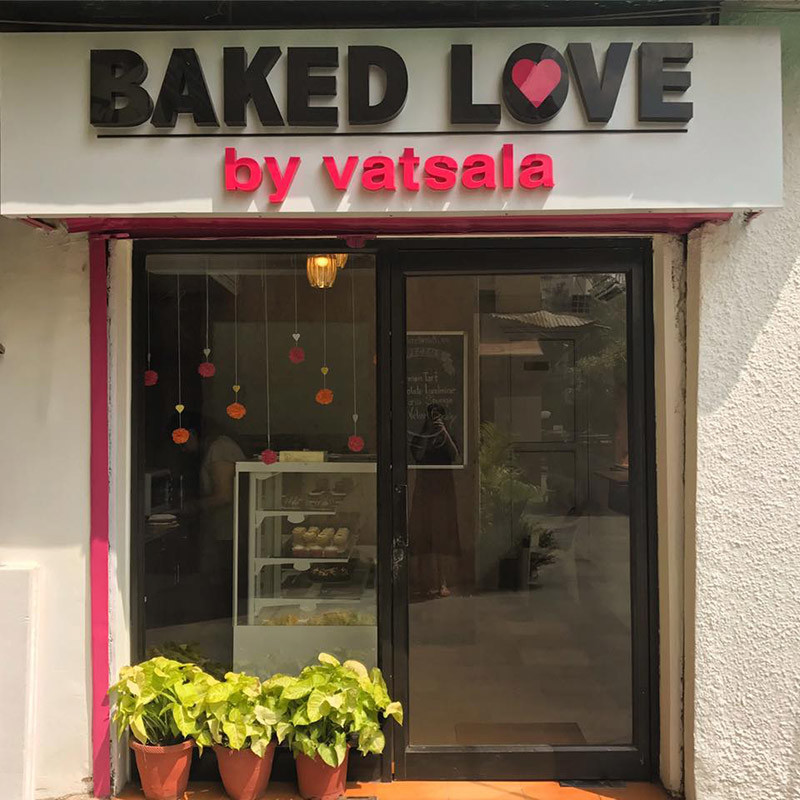 Their menu includes a whole bunch of things like patties, tarts, cake pops, dessert cups, cakes and so much more!
When brownie munchies come a-calling after a long day's work, THIS is gonna be your stopover - come swing by and tell us how you liked it in the comments!
Meal For Two | Rs 350
Where | Baked Love By Vatsala - Near Uphaar Cinema, Green Park
Check Out Their FB Page | https://www.facebook.com/BakedLovebyVatsala