We all have that one dish, that one guilty pleasure that makes us forget all about our diets and morning exercise plans, right? Our guilty pleasure are the huge, mayo and cheese loaded, desi burgers with a crispy patty inside *heart eyes*! And if your tummy just rumbled a little here, then read on peeps 'cause we handpicked 5 places in Vaishali where you can grab the yummiest street-styled burgers, check it out! 
1. Raj Grill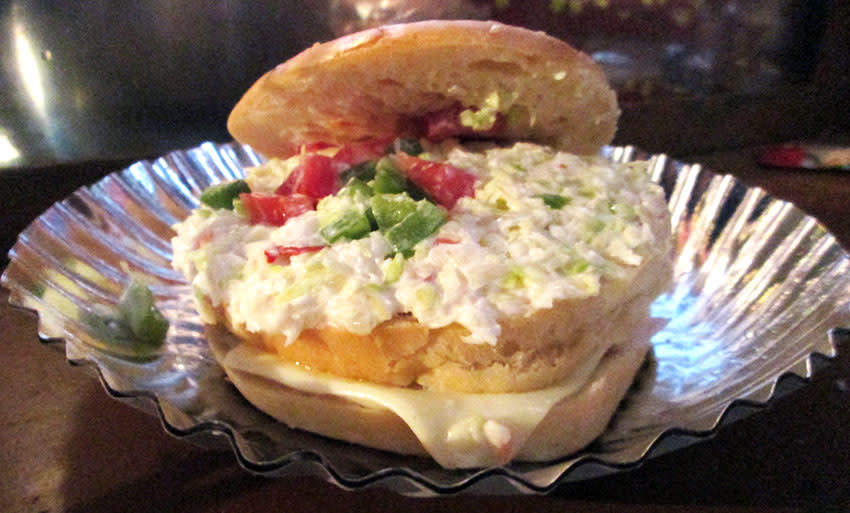 You'd hardly find a person living in this part of city that hasn't tried the super stuffed burgers from Raj Grill! A personal fave, the burger here is loaded with cheese and veggies and is absolutely ah-mazing. The place is usually crowded with students during the evening and you might have to wait a li'l for your turn but the wait would be totally worth it, trust us! 
They also serve some really yummy grilled sandwiches, so scamper over for some evening munching! 
Price | Rs 40
Where | Sector 4, Opposite R.K Tower
2. Satish Chaat Bhandar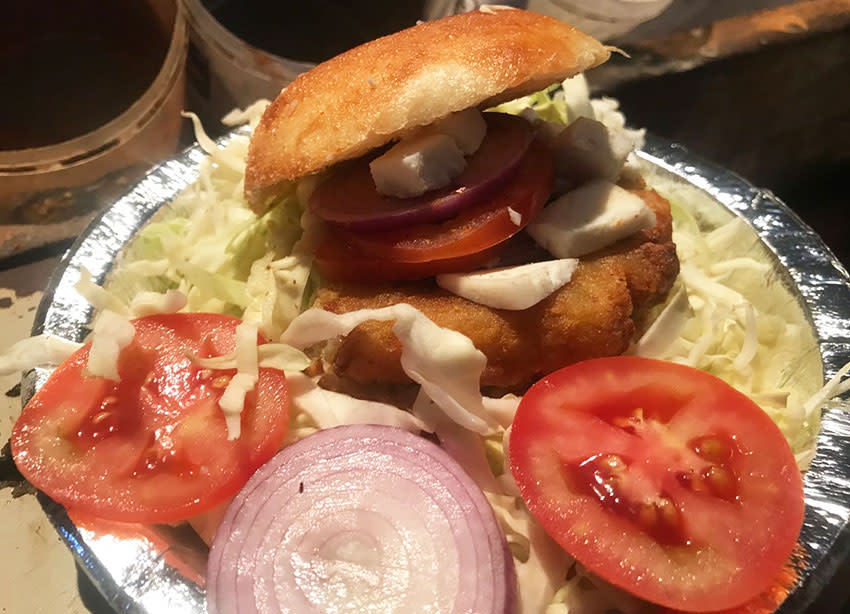 A simple but absolutely scrumptious burger, loaded with chunks of paneer, tomatoes, onions and garnished with some more veggies is what the Aloo Tikki Burger at Satish Chaat Bhandar is all about! The burger is simple but will actually make your mouth water. Head to this one on your next cheat day and hog away this cheesy delight!  
Price | Rs 20
Where | Sector 4, Opposite Sarvodaya Hospital
3. Hot Dog Burger

There's a li'l kiosk in the Vaishali market called the Hot Dog Burger and this is where you need to go for some kickass burgers! The buns are crispy and the burger overflows with all the yumminess that the bhaiya behind the kart fills it up with. The best bit is that this huge burger costs you just 40 bucks *NAICE*. So all you broke fellas out there, check it one out!
Price | Rs 40
Where | Sector 4, Between 3rd & 4th Tower, Vaishali Market 
4. Mohit Chaat Bhandar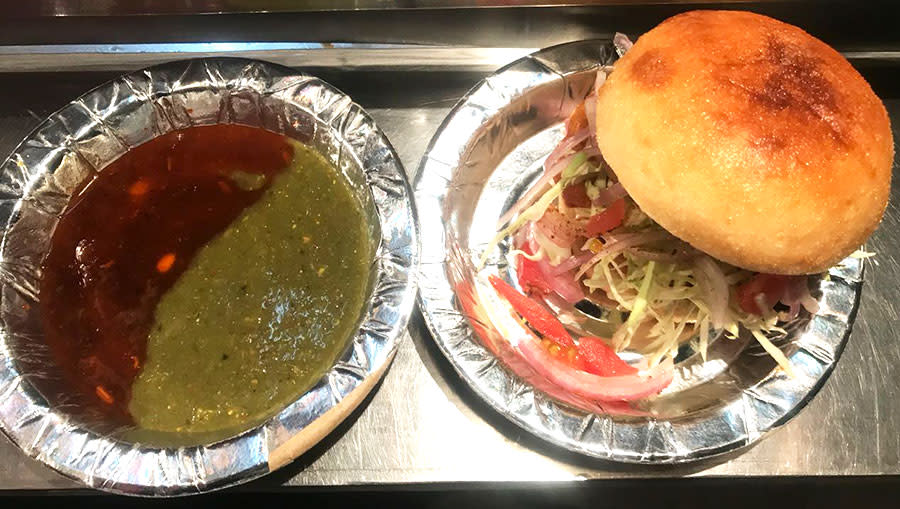 This is where you'd spot half the population of Vaishali in the evening! Gobbling up golgappas, tikkis and chaats but half the crowd there is actually waiting for their turn to grab the delicious burger *yum, yum*. Served with a seperate plate with green chutney and ketchup, the burger here is loaded with finely chopped cabbage, onion, tomatoes and we're defo in love with them! 
Price | Rs 15
Where | Sector 4, Near Santushti Sweets
5. The Unnamed Stall Near The Vaishali Metro Station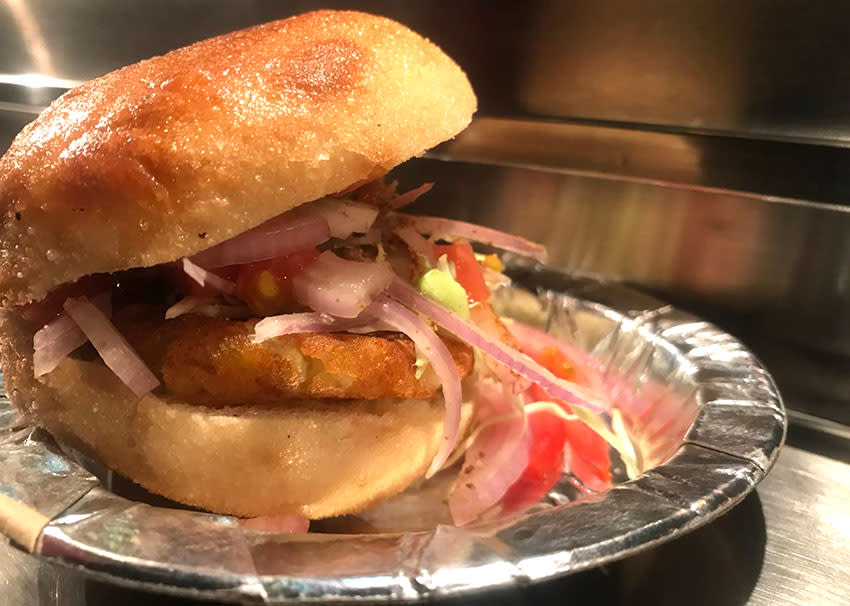 Hungry and getting late for office or class? Well then this little unnamed stall, near the Vaishali Metro Station is just what you need! Located right in front of the metro station, the buns here are crispy and stuffed with scrummy aloo tikki and veggies *nomnom*.
So the next time you're in hurry, just stop by for a minute and grab this delish burger and you're good to go!  
Price | Rs 20
Where | Sector 4, Opposite Krishna Mandir
So go ahead and check out these places right away and relish up these amazing, desi burgers, without burning a hole in your wallet!