Got an Empty Wallet? The City Still Has a Lot to Offer and That Too For Free!
Museum hopping, working out, frolicking about in the numerous parks of Delhi - these are just some of the glorious, free things to do in the city!
1. Let's Dig Some History at Museums with Free Entry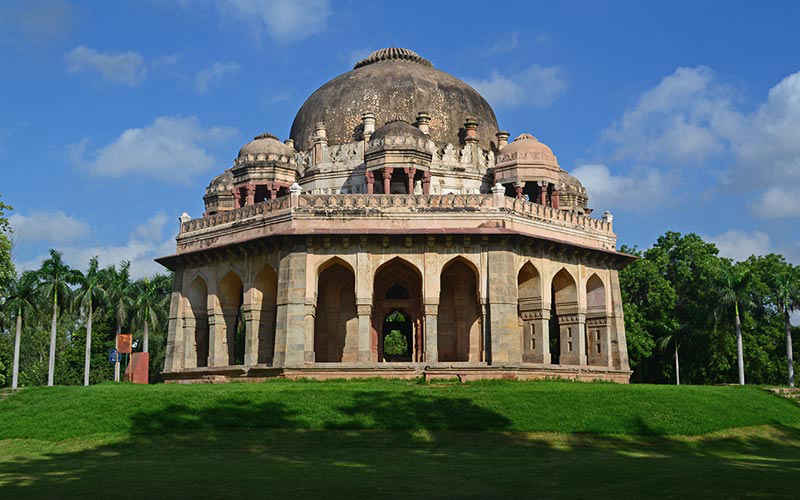 Delhi has a score of museums that won't cost you a paisa to feast your eyes upon historical treasures. Take the Museum of Folk and Tribal Art in Sector 4, Gurgaon for example, it's one of the most noteworthy museums founded by historian, painter and scholar Shri K.C Aryan. This museum has a vast collection of masks, terracotta art pieces, paintings, textiles with motifs, metal vessels, idols of Gods, lamps - et al.
2. The Real Shiz | Khoj Studios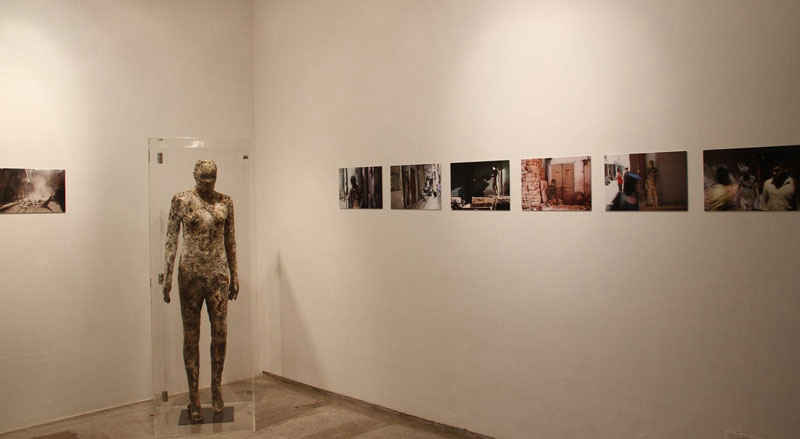 Don't be surprised to see speakers hanging from the tree in their courtyard - they're part of the art installations at Khoj studios. Despite its humble location within the gullies of Khirkee Extension, Khoj is a key place to experience contemporary / experimental art and a visit could just be the launch pad to bringing out the artist in you. Talk to the painters, indulge more in art and sculpture and bring out the latent creativity lurking inside you.
3. Get Fit For Free | Open-Air Gyms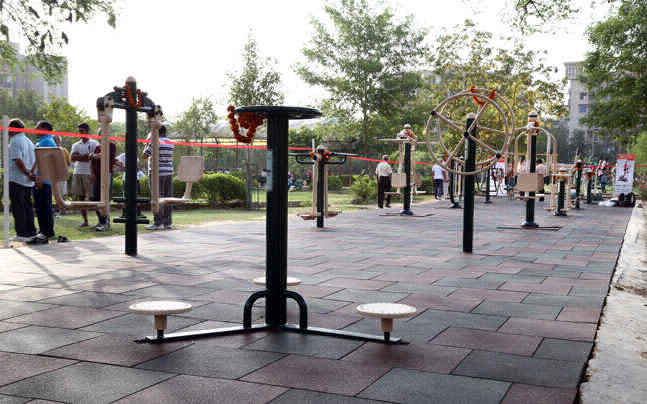 Picture Credits: indiatoday
No, We kid you not and this is not a dream! You don't have to shell out a fortune to get your dream body as free gyms are really a thing in Delhi. Built over an area of 1,000 square metres, free gyms have been opened in 30 parks, including the famous Talkatora Garden, Lodhi Garden and Nehru Park by the NDMC under its 'Go Green, Open Gym' project. They have proper equipment and brilliant trainers and all of this for free!
4. Nirvana Time | Hazrat Nizamuddin Dargah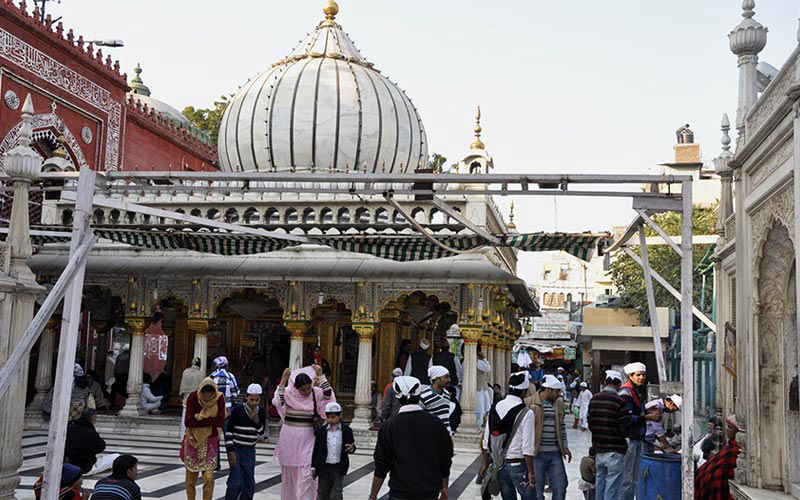 Hazrat Nizamuddin Dargah, the resting place of one of the world's most famous Sufi saints, Nizamuddin Auliya, attracts Sufi devotees from across the world. On Thursday evenings, its courtyard erupts with the soulful sound of live qawwalis (sufi devotional songs) accompanied by traditional Indian instruments, which lulls the audience into a trance. This is one of the most enthralling experiences you are ever gonna have. You can find it sitting in the Nizamuddin West area of Delhi.
Also, there is the Bangla Sahib Gurudwara in CP where you can have a heart-filled lunch at the langar apart from experiencing divine bliss. Listen to the devotional songs inside the Gurudwara that will drive away all your tension.
5. You Can't Put a Price on Art For a Reason | Visit Safdar Studio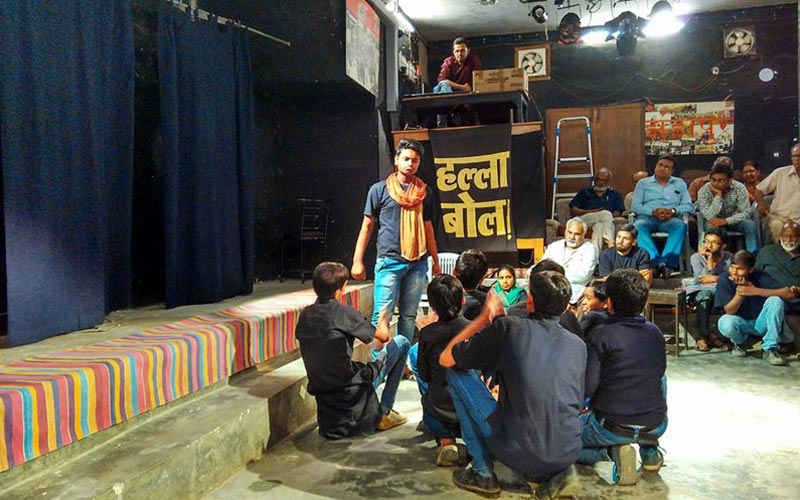 Jana Natya Manch - one of India's most famous theatre groups, founded Safdar Studio in 2012. It's an independent, non-funded arena for art and activism that is located at Shadi Khampur. Their plays are much more intimate and relatable, stir up emotions, create awareness on various social and political issues and are humorous enough to keep you entertained. Give it a shot and you're gonna come back a better person.
6. Watch Changing of the Guard | Only at Rashtrapati Bhawan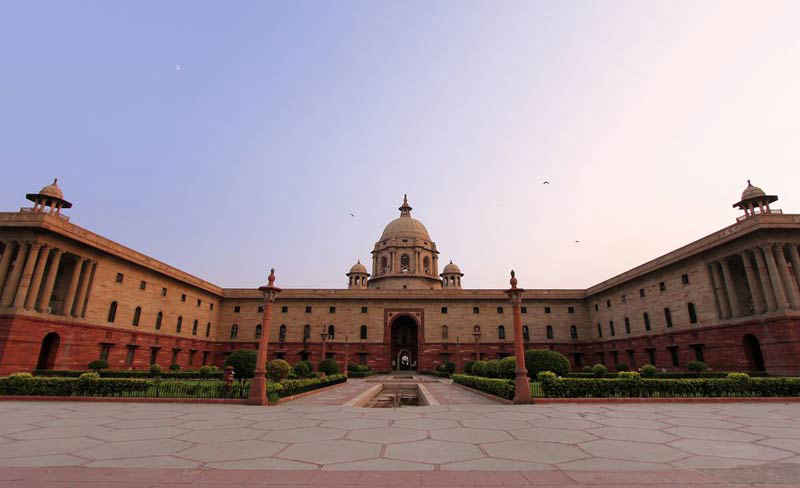 Picture Credits: Anubhav Kochhar
This ceremony is held every Saturday since 2012, at Rashtrapati Bhavan. This you can see free of cost, but you'll need to show your ID before entering. The day's ceremony ends with an equestrian display by the PBG before they ride away towards the Rashtrapati Bhavan amidst playing of the National Anthem. Pop culture and basking in our country's tradition go hand in hand here!
7. Aerobics & Zumba on Sundays | Rahgiri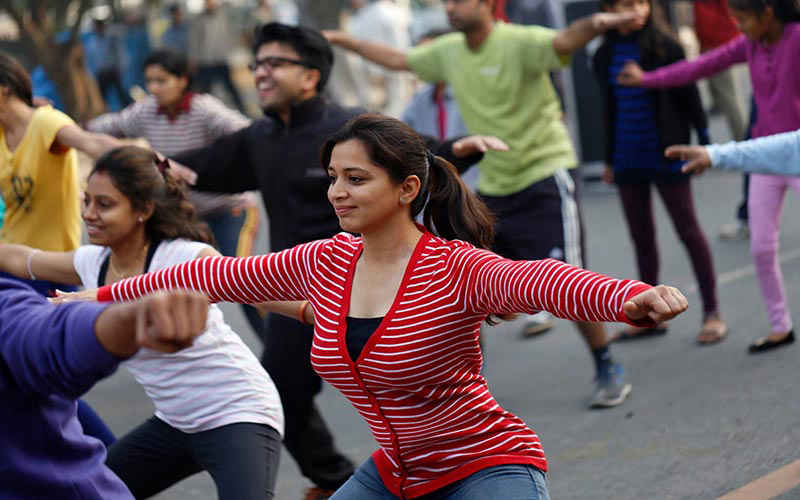 Rahgiri is a special event held every Sunday in CP when the road will be opened for non motorised transport only, including walkers, bicycle riders, runners and people energetically doing yoga. Various sports brands also conduct regular aerobics and Zumba classes, the perfect activity to start your Sunday morning. Activities such as skating, gully cricket, painting, rangoli, volleyball, and loads of musical programmes and cultural programs are also organised on occasion.
8. Tombs, Lakes, Deer, Ducks, Delhi's Parks Have So Much to Offer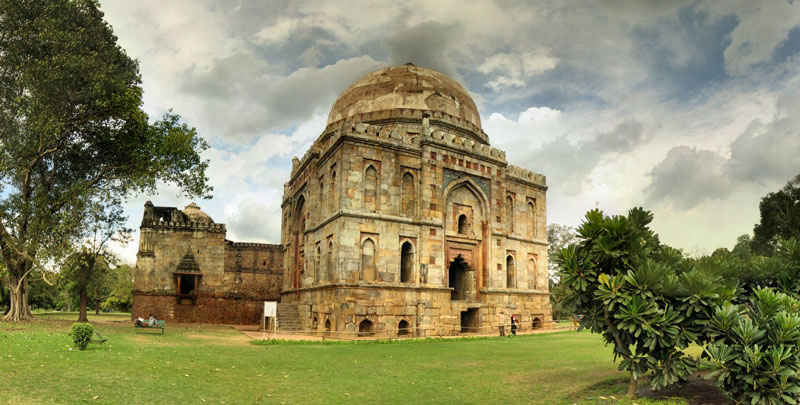 Located in the heart of New Delhi, the lush and tranquil Lodi Gardens is the perfect place to indulge in a breath of fresh air and take a relaxing stroll. Walk through its royal tombs and ancient verandas, blooming flowers and expansive vistas of green, as you need to make the most of your hard-earned break.
Nehru Park is a jogger's paradise & you can find people from nearby areas coming here in the mornings & evenings. Arrange a picnic with your friends or family as this park is a famous picnic spot.
Stroll up to the beautiful Hauz Khas Fort and Deer Park, and nearby lies the funky and happening restaurant and pub-lined street of Hauz Khas Village. Go there for an evening walk or deer watching with the kids. Trust us, you are never gonna regret that!
Will all these unexplored places to visit in Delhi, you can just go bananas (empty wallet notwithstanding!).