Do write to live and live to write? Or consider writing as your soul quencher but never got a chance to showcase it? You've come to the right place. We bring you one of the best event for writers from across the city. Read, register and earn yourself some money, identity and fame, ofcourse! 
Synonymous with online entertainment, Quirky Byte is an online magazine sheathing trending an utility based articles from a plethora of genres. Sports, entertainment, technology, lifestyle, name any and they have it. Fusing all genres, it is your one window to read about everything. It provides content for both the serious and the casual reader. They take care of our readers daily appetite for learning new things by bringing them best and the latest material.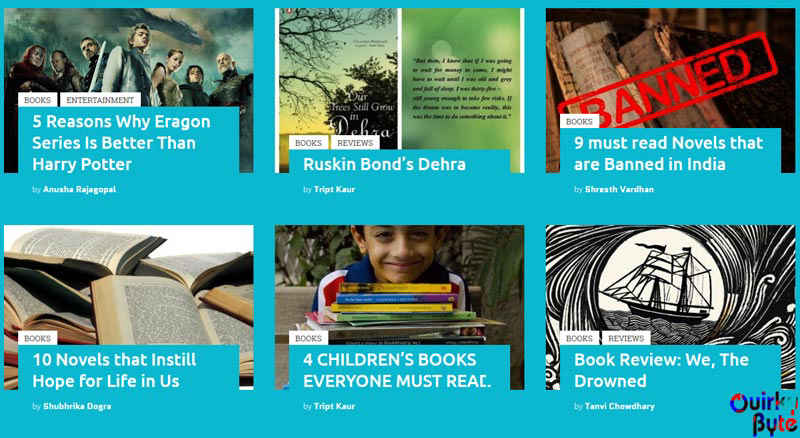 Taking their magazine to the next level, they have decided to come up with a quirky meet. An attempt to celebrate words, they invite all writers, bloggers, housewives, teenagers and literally anyone who with a knack for writing. Present your write-ups and you can get awards, fame and recognition for the same. And if this doesn't tickle your fantasy, this will; you might even recruit you for the work you love! 
The event is on 26th June, Radha Palace, Moti Nagar. Hosting their event at a banquet hall that oozes class, taste, unique theme, and serves mouthwatering dishes, it seems like they are all geared up to make this event a successful one. 
So channel your inner writer, encourage the quirky you and earn an identity for yourself!
Register Here | http://goo.gl/forms/NXxrrng8kqWacxDq1