4 Best Places Dishing Up Golden Brown, Buttery & Delish Amritsari Kulche In Town
Transplanted to apni Dilli straight from the galiyan of Amritsar, flatbreads or kulchas have a strong hold amongst the foodies you can find in every nook and cranny of the city. Although the shapes, textures, sizes, fillings of kulchas vary, but there's a distinct quality and character about these kulchas that is just so appealing! So this time with rains splattering at our feet and weather that simply begs for something fried and buttery, we set out on a trail to locate Delhi's best offerings when it comes to a satiating plate of Amritsari Kulcha chola and here's the list!
1. Kulcha King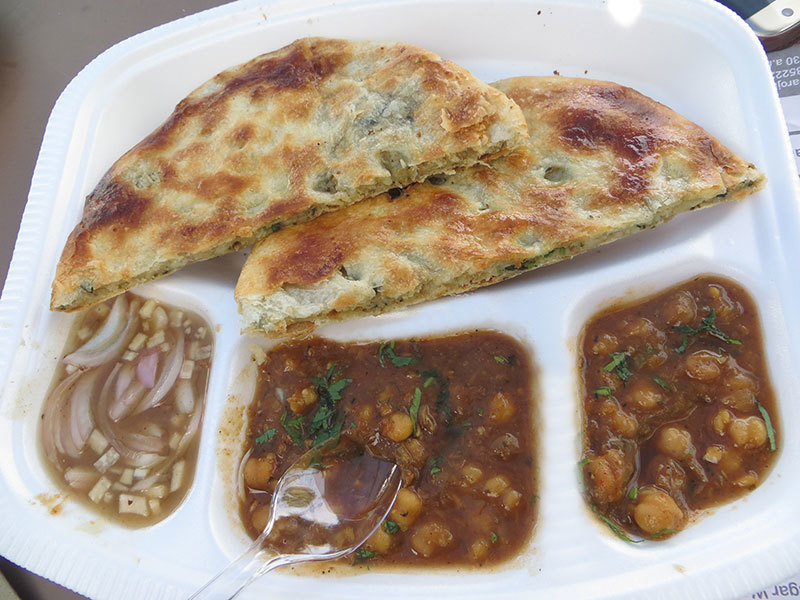 This by far has stood the test of time and emerged as one of the best places for devouring your fill of Amritsari kulchas in the city. With such thick kulchas which have been crisped to a golden brown, Kulcha King indeed deserves all the accolades it gets. With numerous varieties on its menu, we fell for every single kulcha we had here!
Location | 144, Ring Road Market, Sarojini Nagar
Price | Rs 60 Onwards
2. Breakfast Point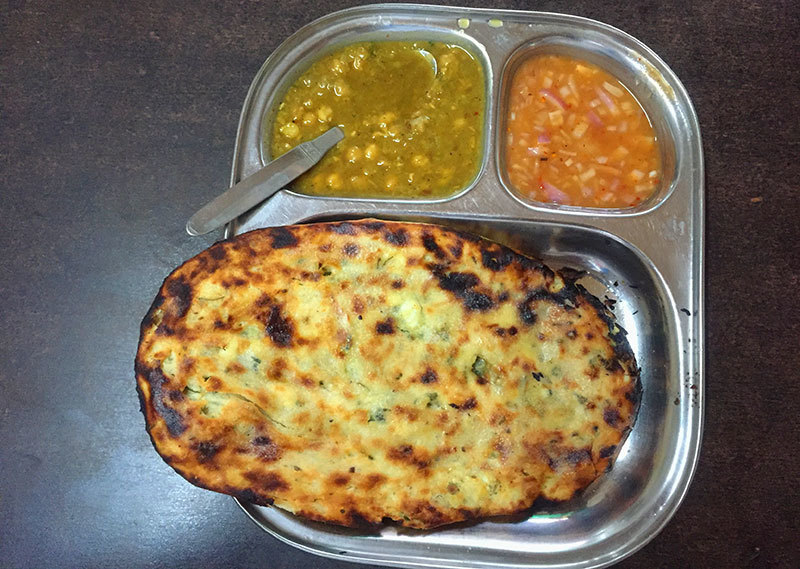 A name which doesn't sound or make anyone believe that the flakiest and crunchiest kulchas would be doled out from their tandoor every single day for the past 17 years! This small establishment has an even smaller menu comprising of only Aloo Kulcha, Aloo Pyaz and Paneer Kulcha. 
Let's just assume that only the menu is small because this place is high on taste. We definitely recommend this place for those days when you feel low and the weather is gloomy and rainy! And a little extra butter never hurt no one, now has it?!
Locations | Bhagat Singh Road, Krishna Nagar & Prashant Vihar, Sector 14, Rohini
Price | Rs 60 onwards
3. Baljeet's Amritsari Koolcha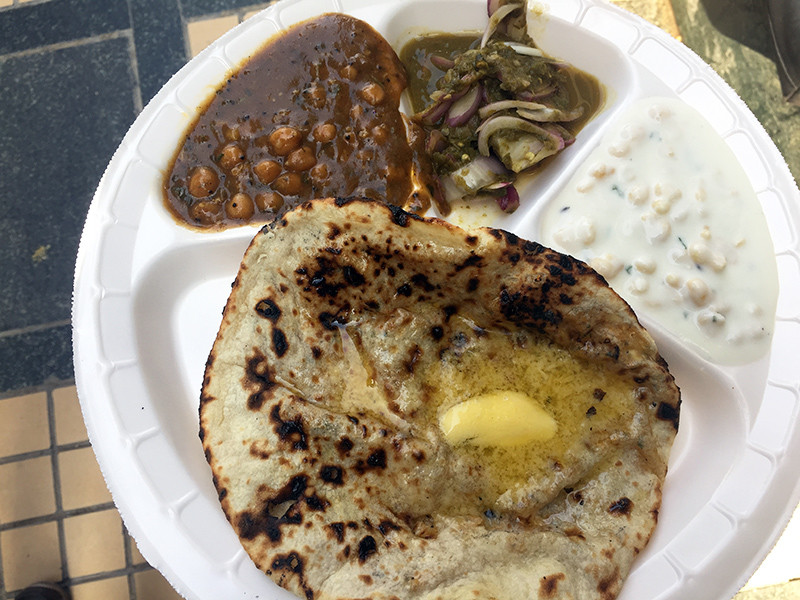 As the name suggests, we believed that this place would serve a rendition of the kulcha as near to the original one as possible but we overestimated the place a little! Doling out numerous varieties including Aloo, Pyaaz and Paneer Kulchas, Baljeet makes more of a stuffed naan than kulcha really, or maybe they were just having a bad day! 
Location | D-2, Shubham Enclave, Paschim Vihar 
Price | Rs 80 Onwards
4. Kulcha Junction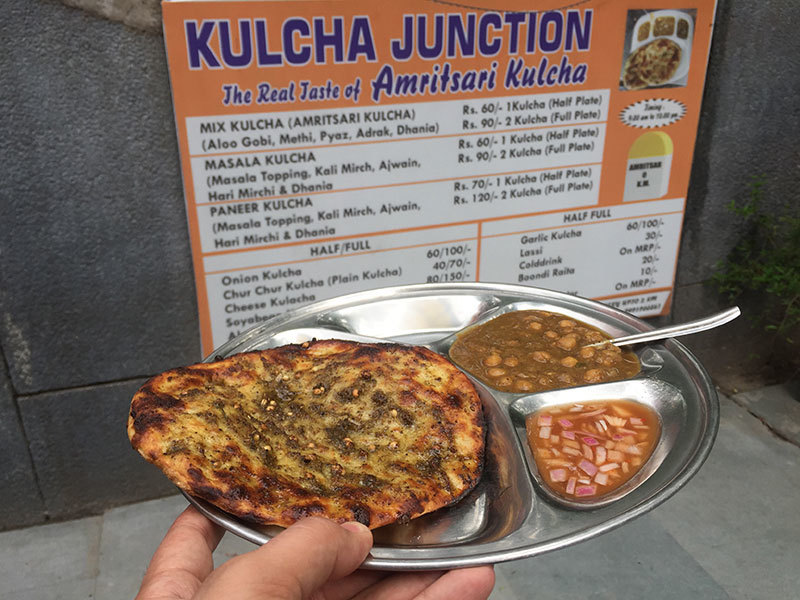 A small humble eatery right behind Gurudwara Sis Ganj is this clean and hygienic place called Kulcha Junction. Having started operations nearly half a year back, this outlet's quality and reputation preceded its name. We tried their Masala Kulcha and Mix Veg Kulcha and it's safe to say that there was a party in our bellies! We definitely recommend these lip smacking kulchas at Kulcha Junction.
Location | Shop No 6 Behind Bangla Sahib Gurudwara, Hanuman Road
Price | Rs 60 Onwards
Served everywhere with chane and juicy onions, Delhi can said to be not too far off if one ever decided to have authentic kulchas from the land of Ambarsariyas!