Taking a break from your daily routine is always a good idea and like they say, travelling is good for the soul. As exciting as it is to take the week off and escape town with a bunch of friends, there's a freedom in doing it solo. Put in the words of Ken Poirot,' Some journeys in life can only be travelled alone'. Here's a list of The best Solo travel friendly places near Delhi. Up for some Soul Searching?
Udaipur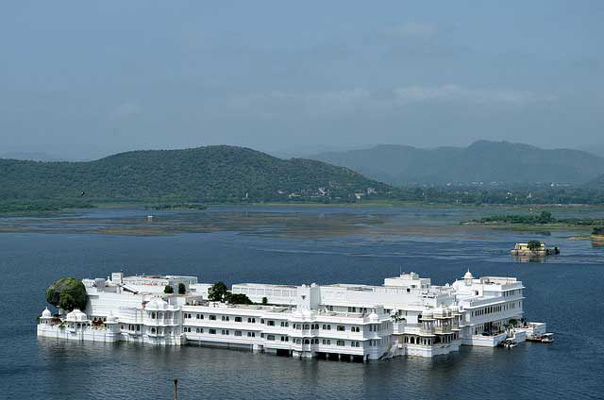 PC: https://www.flickr.com/photos/[email protected]/
Known as the 'City of Lakes', Udaipur is an oasis in the desert of Rajasthan. Gorgeous architecture, a Vibrant Culture and beautiful sceneries make Udaipur one of the most beautiful cities in India. It is not only home to the renowned Lake Palace but also the City Palace, Lake Pichola, Ahar Museum, Bagore ki Haveli, Fateh Sagar Lake, Jagdish Temple and Jag Mandir to name a few spots. What's more? Udaipur is also a fairly safe city for a lone traveller.
Distance from Delhi | 700 kms
Nainital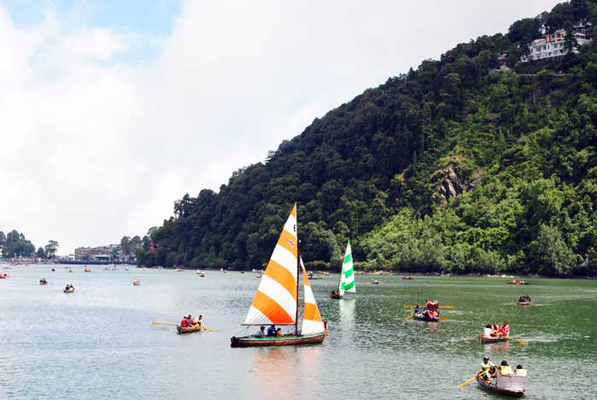 The beautiful hill station of Nainital is considered one of the best travel alone places. Green hills surround the Naini Lake in the center making the entire scenery look like a scene out of a painting. There are many trails in the area to trekking along. You may also take a cable car up to the Snow View for a panorama of the entire range. Other areas to see are the Tiffin Top, China Peak, Bhimtal, Lover's Point, Himalaya Darshan, Nanda Devi Temple and the Jama Masjid. Finally, do not miss a shopping session at the local Tibetan market. Once there, make sure to order a plate of Momo's. The experience is going to be divine we assure you.
Distance from Delhi | 314 kms
Khajuraho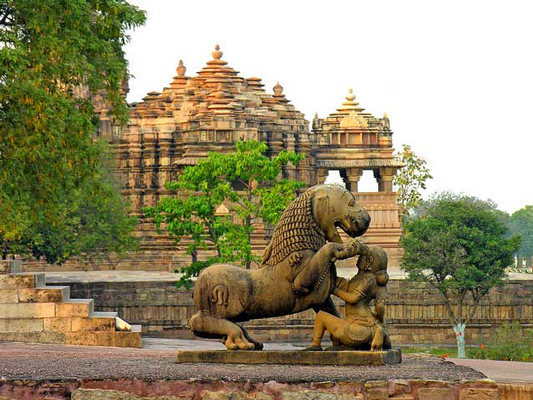 PC: https://www.flickr.com/photos/archer10/
Khajuraho is an architectural wonder from India containing about 22 sandstone temples. Famous for its depictions of scenes from the Kama sutra, Khajuraho is a must visit atleast once. You should visit the Lakshmana Temple, Kandariya Mahadev Temple, Old Village, Lakshmi Temple, Matangeshwar Mahadev Temple, Parshwanath Temple, Lord Mahavira Temple and Adinath Temple which are a few of the famous ones.
Distance from Delhi | 660 kms
Mathura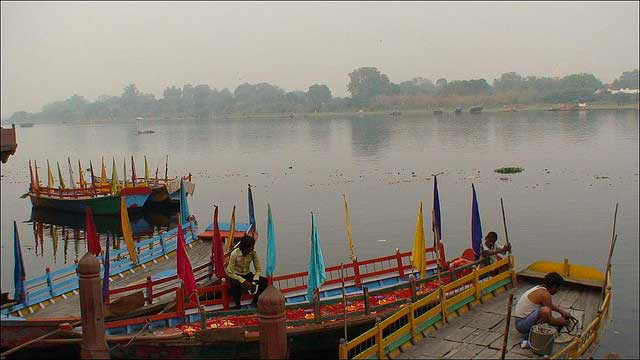 PC: https://www.flickr.com/photos/gaurangapada/
They say that it is easier to count the number of dust particles on the surface of the earth than to count the number of holy places in Mathura. Known as the birthplace of Lord Krishna, Mathura is one of the primary religious cities in the country with pilgrims visiting from all over the world. The Dwarkadhish Temple, Krishna Janma Bhoomi Mandir and the Jama Masjid are few of the most famous places to visit. Go here for a cultural boost, for this is also one of the oldest cities in the country.
 
Distance from Delhi | 160 kms
Rishikesh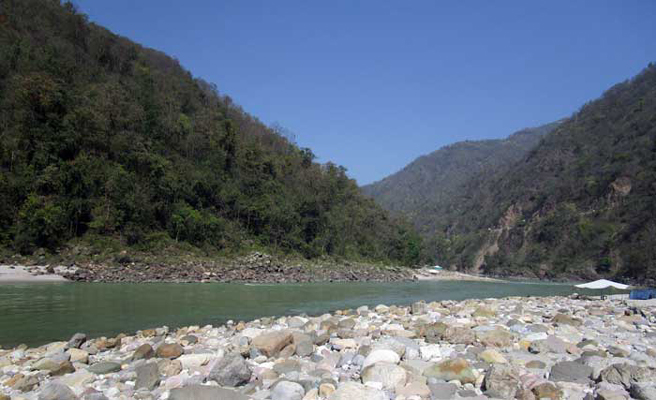 Another one of India's most religious cities, Rishikesh is a row of ashrams and yoga retreats along the banks of the Ganga. However, unlike Haridwar( which is forty minutes away) this place is relatively untouched and preserves a lot of its flora and natural beauty. From Renunciates to the odd backpacking foreigner, you will find a variety of people here on their own life quest. Try a river rafting session if you are feeling adventurous. It is sure to get you going back for more.
 
Distance from Delhi | 240 kms
Khajjiar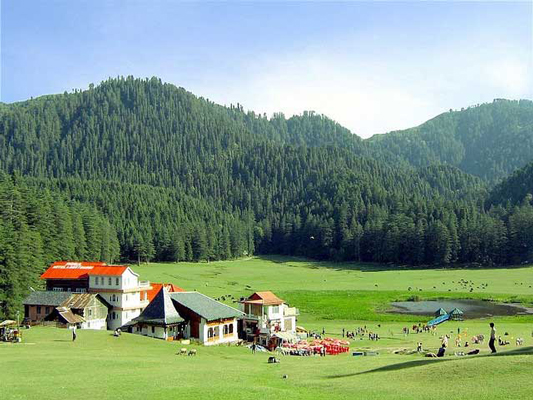 PC: https://www.flickr.com/photos/srinig/
Often called the Mini Switzerland, Khajjiar is abundance of green natural beauty in the summer and will make you fall in love instantly. Do not miss the Khajjiar Lake and the Kalatop wildlife sanctuary.  Also try the various adventure activities, especially Zorbing if rolling down a hillside packed in a plastic ball sounds like a fun idea.
 
Distance from Delhi | 240 kms
Shimla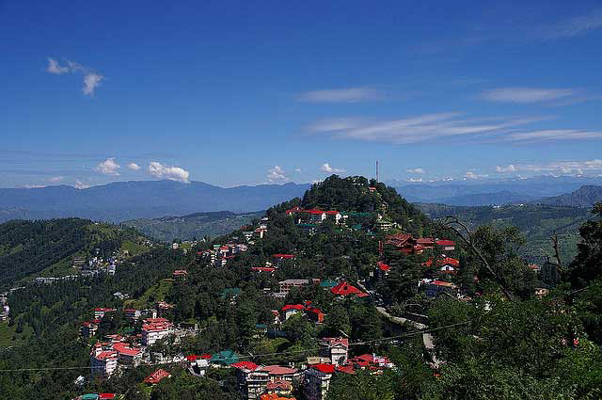 PC: https://www.flickr.com/photos/tubby/
Capital of Himachal Pradesh, Shimla is one of the best and safest hill stations to visit. Home to many Colonial buildings dating back to the British Raj this town is known for its Mall road. From pastry rolls to mouth-watering Tibetan food to Chinese shoe shops, you will find the cutest of things here. Do not miss a trip to the Viceroy house. Also visit the the Christ Church which is exceptionally beautiful in the evening when it is well lit. Finally, if you have the time, the Toy Train from Kalka to Shimla is an experience that you will remember always.
 
Distance from Delhi | 340 kms
Pushkar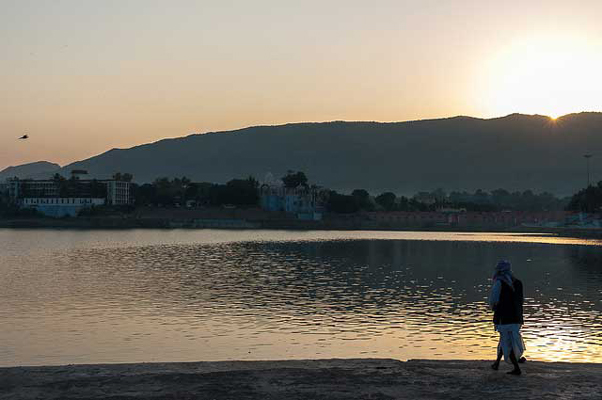 PC: https://www.flickr.com/photos/stari4ek/
Pushkar is again place famous for its religious sanctity and culture. One of the major stops in the Hindu Tirth Yatra, Pushkar houses the most famous temple in India dedicated to Lord Bramha which attracts pilgrims in huge numbers. The other famous event is the Pushkar fair which sees one of the biggest trade of cattle especially camels in India. Today Pushkar is becoming increasingly popular among foreign tourists that come here to experience the vibrant culture.
 
Distance from Delhi | 405 kms