Gobble Up Fried Ice-Cream Pakoras, Waff-Tacos & So Much More @ Me Waffle N More
I scream, you scream, we all scream for ice cream! The simplest and yummiest dessert in the world that no one can say no to! And now, the creative peeps at Me Waffle n More have given our beloved ice-cream a crazy twist that we couldn't have imagined in our wildest dreams, read up!
Crispy Fried Ice Cream Anyone? | So the ever-innovative people of Me Waffle n More have created what they call a Fried Ice Cream Pakora and here comes the surprise - they make this pakora by deep frying the ice cream *whaattt*! Yep, they take a scoop, fry it quick as a flash so that it's out of the oil before the ice-cream even melts and serve you garma garm ice cream, how cool is that?! 
And their innovative minds didn't just stop here - besides serving delish waffles in a plate aka the Waffle Palate, these guys also have a Waff-Taco, which is basically waffles in a taco and the Waff-wich, which is a waffle sandwich *yaasssss*! Sounds SOO good, right?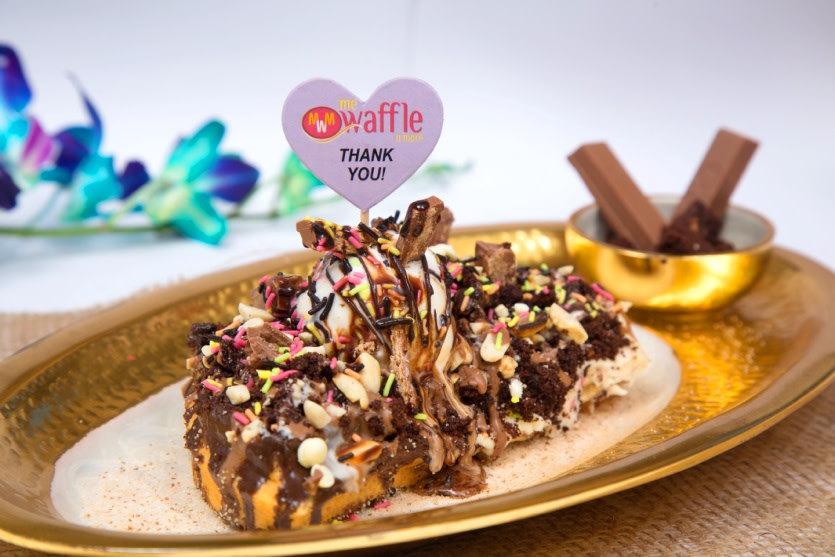 And now, especially for you, these guys have created a combo in which if you pair a beverage with any food item from their menu, you'll get 30% off on your beverage! 
So what are y'all waiting for, go try out these ah-mazingly scrumptious and hatke desserts!
Where | Me Waffle N More - Punjabi Bagh, Rajouri Garden, Defence Colony, Dhaula Kuan (Palate Of Delhi) & GK I & II  
Meal For Two | Rs 300 
Check Out Their FB Page | https://www.facebook.com/mewafflenmore/