Goa Fever Stays Forever, Right? Head To The Lalit Golf & Spa Resort, Goa For A Great Stay!
The very thought of going to Goa brings a big wide grin to our faces, right?! Introducing the ideal place to hop on to when you're at this ideal vacay spot, we're here to throw some light on the spectacular property of The Lalit, Goa.
Spot That Right | Located in South Goa, only 3 kms from Palolem Beach, a 90 minute drive from the airport and 45 minutes drive from the Madgaon Railway Station, The Lalit Golf & Spa Resort Goa is one of the finest resorts in South Goa.
From The Beginning | The Lalit Golf & Spa Resort Goa is an all-suite resort sprawled out on 85 acres along the pristine Goan coastline *what, wow*.The resort, cradled by the majestic Sahyadri range along the confluence of the Talpone river, offers breathtaking views of the Arabian Sea! Nope, we're not kidding. With a kilometre-long exclusive beachfront, it is truly one of the most exquisite beach resorts in Goa (no second thoughts!).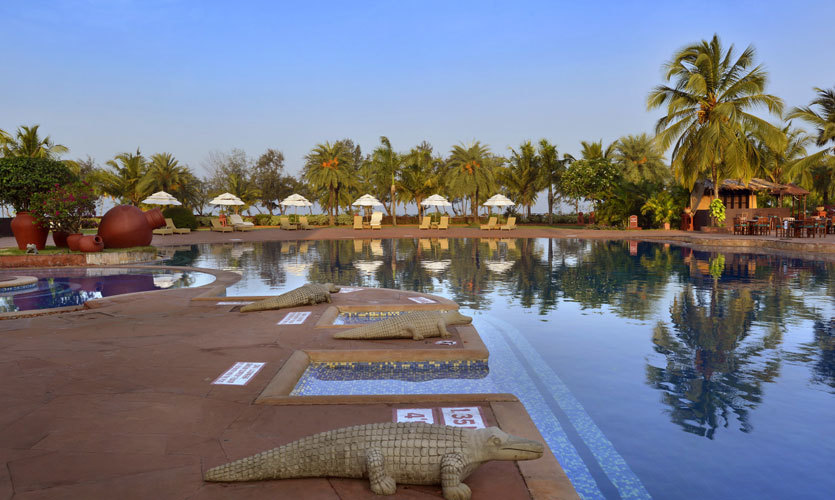 Amidst grand Baroque-Portuguese style architecture, meticulously landscaped gardens, international standard Double 'T' 9-hole Links golf course and Rejuve – the signature spa, go enjoy the luxury of oceanfront privacy and seclusion in true Lalit style! *Swag overloaded*
More About It | Upon arrival, the resort welcomes you into the grand lobby with rustic chandeliers, antique long-handled ceiling fans and a grand staircase overlooking a hand-painted tile mosaic of Sao Rafael, the very first Portuguese ship to land in Goa under the helm of Vasco Da Gama.
Services & Offerings | The resort offers 255 suites, including 10 luxurious villas. A nine-hole links golf course, water sports facility, a holistic spa and six unique fine dining restaurants makes The Lalit Golf & Spa Resort the top of our to-check-out list!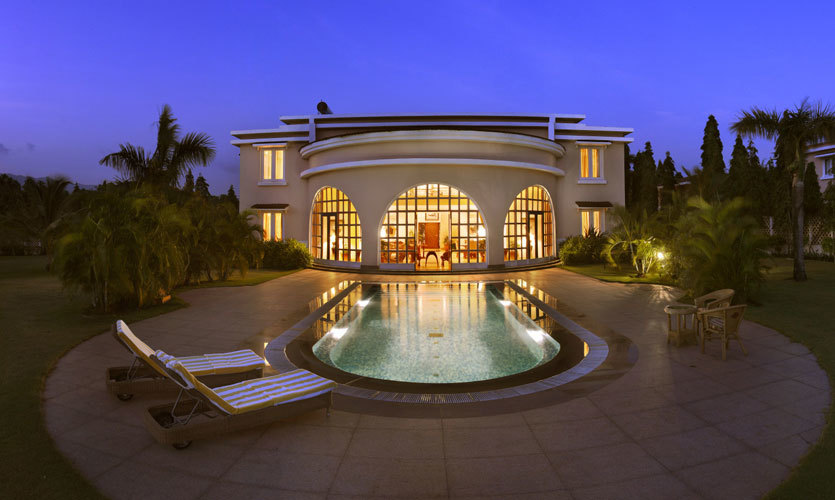 The city of Goa, with its rich Portuguese heritage and fascinating places to visit, is a paradise for those who wish to explore this mystical land of spices and carnivals. When exploring tourist places in Goa, rely on their expert 24-hour concierge to guide you to the best tourist attractions in Goa, historic sites and natural landmarks just moments from The Lalit Golf & Spa Resort Goa. (you're welcome in advance!).
We can't wait to pack our bags! Can you?
Tariff | Rs 9,500 Onwards (1 Adult/1Night)
Exact Location | Raj Baga, Canacona, Goa
Tentative Check In - Check Out | 2 PM And 12 Noon
Here's Their Website | http://www.thelalit.com/the-lalit-golf-and-spa-resort/
Browse Through More Image: