Go Try Cone Pizzas, Live Ice Creams & Thick Shakes @ Food Beverages & Ice Cream (F.B.I.) In Janakpuri
If you happen to be shopping at Unity Mall in Janakpuri and are craving things like cone pizzas, ice cream rolls and thick shakes then head to this funky joint called F.B.I. (No, not the police, don't fret!) - Food Beverages and Ice Cream! This cute little ice cream parlor has become a much revered halt for the metro by-passers, shopaholics and not to forget - foodies like us! 
Here's what we tried here:
Mexican Chicken Cone Pizza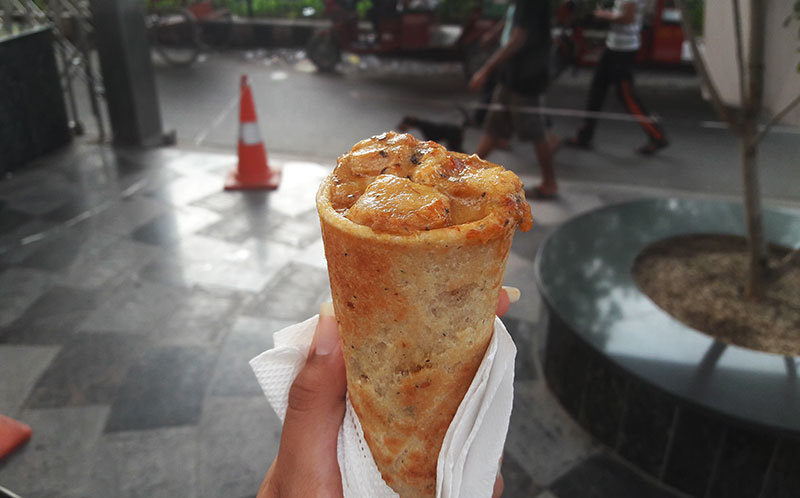 With spicy chicken, corn and red paprika, this is as good as it gets! The salsa sauce was freshly prepared and held the ingredients together in a flawless blend of flavours. The only draw back though was that the chicken was a bit chewy but nevertheless it didn't purely destroy the taste. This eat-on-the go pizza remains piping hot down to the last bite! 
Price | Rs 120
Farmhouse Cone Pizza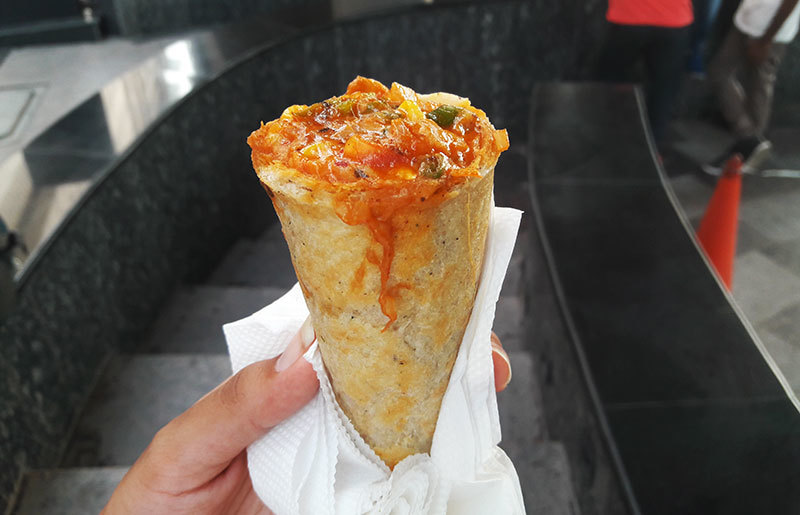 This FarmHouse Cone Pizza is everything right in this world! The cones are freshly prepared and are just so soft and crunchy. Just one bite and we promise you, you wouldn't even know when you are down to the last one. The cone was stuffed with heaps of capsicum, onions, tomatoes and corn which we loved! This one was actually better than the chicken variant!
Price | Rs 90
Tutti Fruity Ice Cream Roll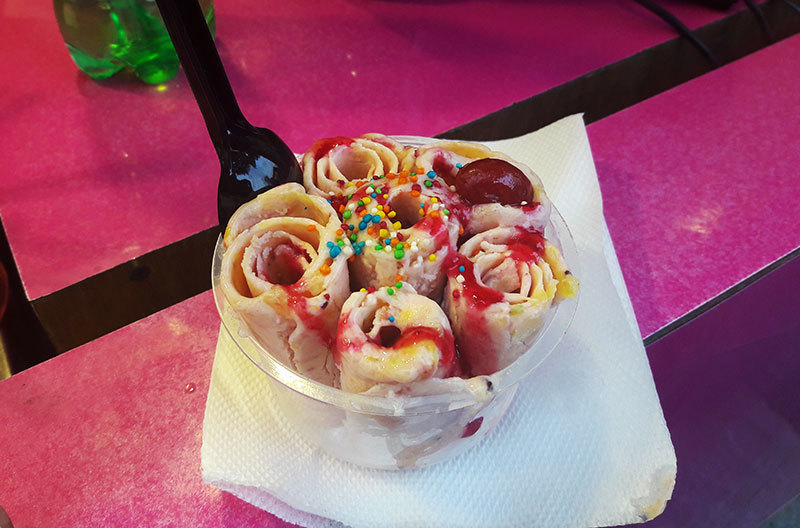 With a cornucopia of varieties on its menu, from exceptional fruits like strawberries, raspberries, bananas to chocolates ranging from Oreos to Ferrero Rochers, this parlor has indeed got it all. The hot selling dish at this parlor, however, remains to be Tutti Fruity. Made with fresh mangoes, pineapples, kiwis and strawberries and sprinkled with sparkles with a cherry on top, this ice cream roll is absolutely irresistible. You even have the option to add multiple toppings like marshmallows, nutella, or caramel *om nom nom*.
Price | Rs 150
Brownie Shake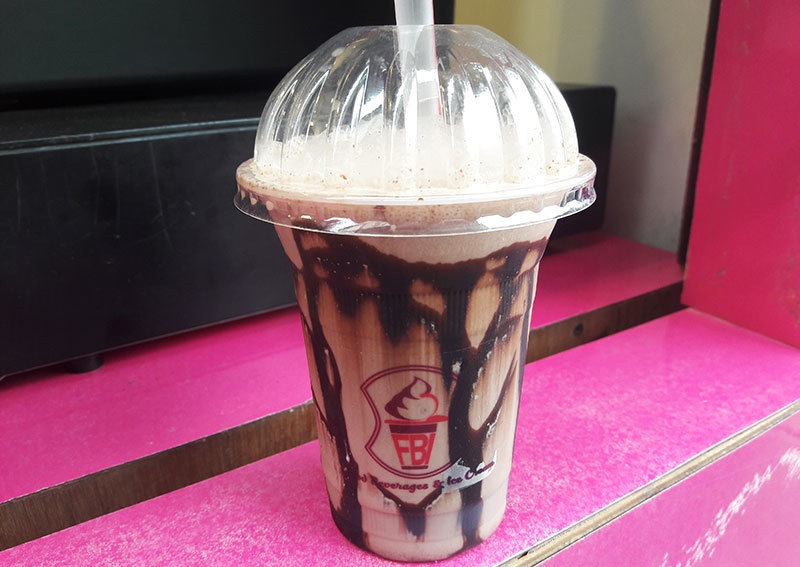 After a roller coaster of a journey involving cone pizzas and live ice creams, we tried their Brownie Shake and once again we were positively surprised. Made with chocolate brownie, liquid chocolate and milk, the shake was super thick, smooth and chocolaty, - just the way we like it!
Price | Rs 125
All in all, this ice cream and food joint has us going gaga over it for all the right reasons. Although, there is no proper seating arrangement, the boundary wall of this mall makes a perfect spot for people to sit comfortably. 
A special mention goes to the owner of this parlor who makes an effort to make everyone feel welcome. You can always find him talking to kids, giving them gems and making a few rolled ice creams himself to ease the burden of his employees.
The place earns brownie points for maintaining its hygiene and providing lightning fast service. 
The next time you find yourselves in this part of town, hit up F.B.I.!
Location | F.B.I. - Food, Beverages and Ice Cream, Unity One Mall, Janakpuri