Go Sip At The 50 Shades Of Tea *Tongue In Cheek* @ Rajuda's Singing Tree In CR Park
Whipping up more than 50 types of teas (no they literally do!), Rajuda's Singing Tree in CR Park is a low-key tea gem we've got for you. From the usual milk chais to a mind boggling range of ice teas, this tea stall offers everything you can think up. And so we headed over to quench our the cravings of our chai-thirsty soul and chatted along with Raju Bhaiya. Read on to know all about our chai trail!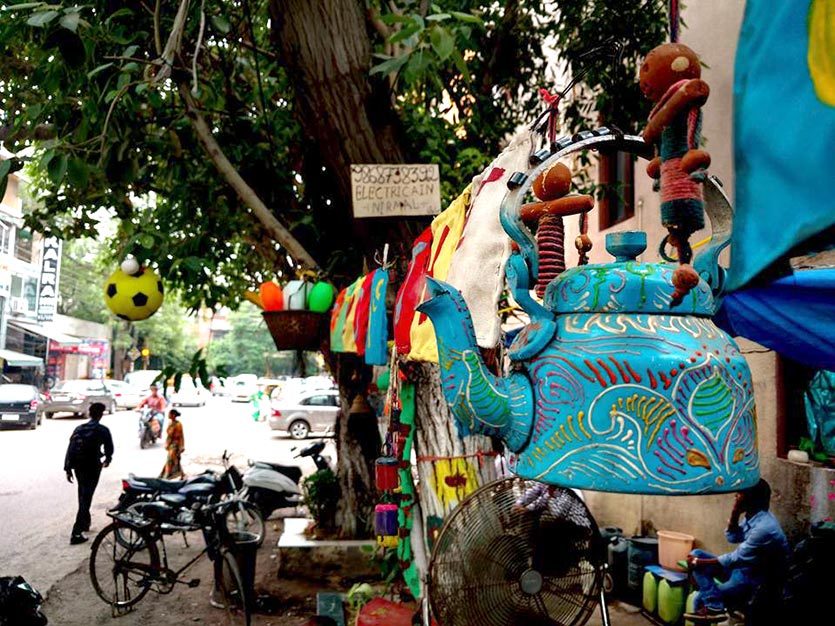 Spotting the stall is no biggie, as it's located just across the bustling CR Park Market No.1. Not only this, but the look of the stall will pull you in - the painted tree branches, lighted lanterns and always buzzing with music, it truly is one of a kind! Let's dive in then, shall we?! 
Soda Aam Panna Ice Tea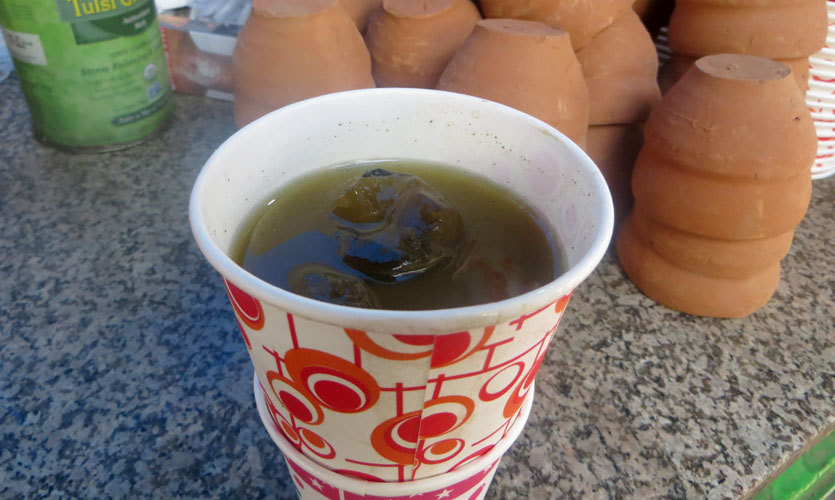 Forget all those huge ice teas from glitzy cafes, this tea stall is here to give you a much better and more refreshing dose of ice teas in this scorching heat! We can say this with absolute certainty as we tried their Aam Panna Ice Tea and it chilled us to the core. Cool and tangy, you guys need to go sip at this! 
Price | Rs 50
Ice Peach Soda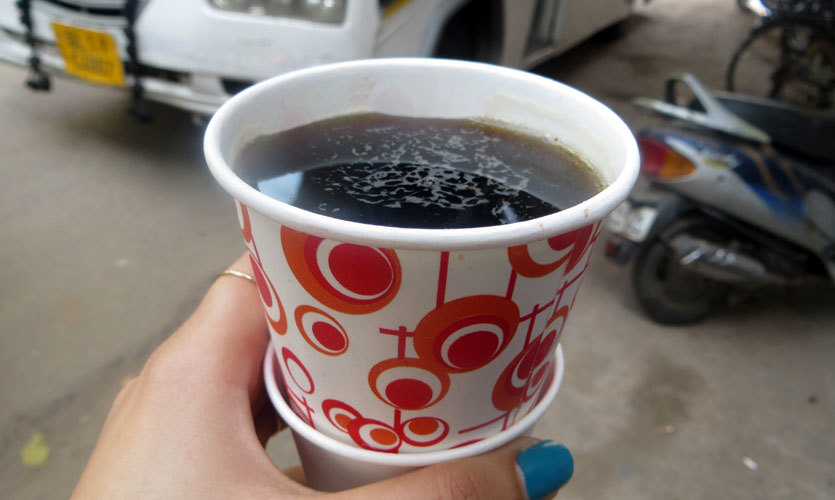 Next up was their Ice Peach Soda! This beverage is listed in their summer special menu and is seriously just amazing! Fruity, iced and served in a generous quantity to bid away the inescapable summer heat, the Ice Peach Soda will certainly rescue you during the month of June and July!
Price | Rs 50
While indulging in the rejuvenating chai(s), we started talking to Raju Bhaiya (Rajuda), who's a very chai oriented (obv) and respected man himself. Upon further interaction, we discovered that the haunt is called 'Singing Tree' for a reason - that it's got colourful trees around and some soulful music is always playing in the background. Sometimes in the evening, budding musicians come along to curate their melodies after getting high on chai. How cool is that?! 
Nimbu Masala Black Tea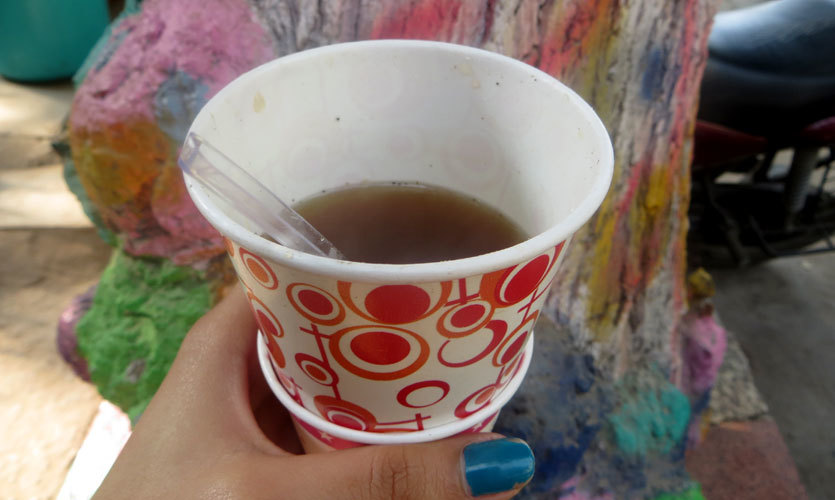 Taking our conversation forward, we ordered yet another tea for ourselves. Think of Nimbu Paani mingled tastefully with some warm black tea and that's Rajuda's Nimbu Masala Black Tea for you! It's both sweet and tangy - a tea that soothes you and at the same time refreshes you, this one is a total must have! 
Price | Rs 50
Kadak Chai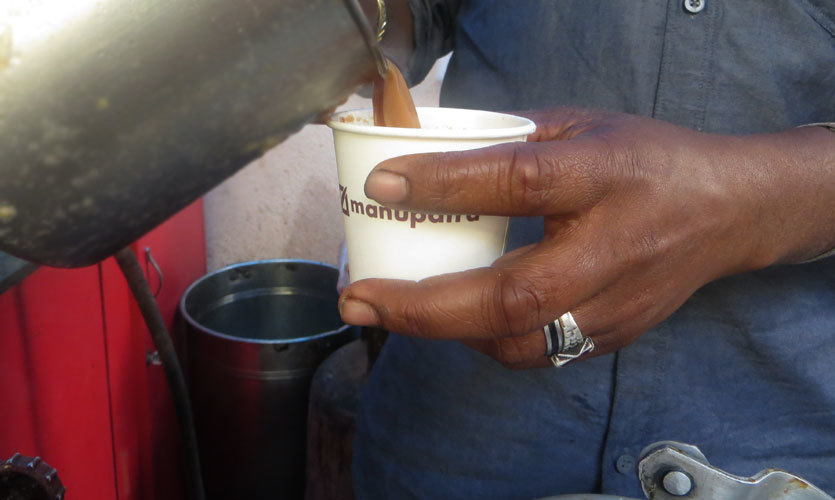 Ending our tea session with our absolute and forever favourite, we ordered their Kadak Chai. Warm, sweet and desi, this tea calmed us to the core, just like it always does. Absolutely comforting is what describes this tea, the best. Go try it for yourselves!
Price | Rs 20
A menu that boasts of numerous options of tea for both summer and winter, this place is certainly a gem. So if you're a writer, a musician, or simply love sinking in the calmness that tea offers, then you must head here NOW! 
Location | Market No. 1, C.R. Park 
Browse Through More Images: