Run by the Air Force Wives Association, Santushti Shopping Complex is the place to go to if you're up for a chic shopping experience. Stretched out on a lush carpet of greenery, Santushti comes across as a calm, high-end and elite place which offers you a one-of-a kind shopping experience like no other in India. 
Nestled in the diplomatic enclaves of Chanakyapuri, we had a love at first sight moment as we entered the gate to this beauty. This shopping complex is a house for both national as well as international brands, including Lotus Eateries, San-Cha Tea Boutique, Anokhi, Shahnaz Hussain and Rohit Bal to name a few. 
As you shop in these grounds, breathing in the fresh air and enjoying the natural beauty, you will feel proud to be a Delhihite! Casual garments plus formal, shoes, jewellery, Ayurvedic products, shawls and tea, one visit is all that it'll will take to make Santushti your one-stop market to shop at!
We've curated a list of some of the unique stores that we visited here.
San-Cha Tea Boutique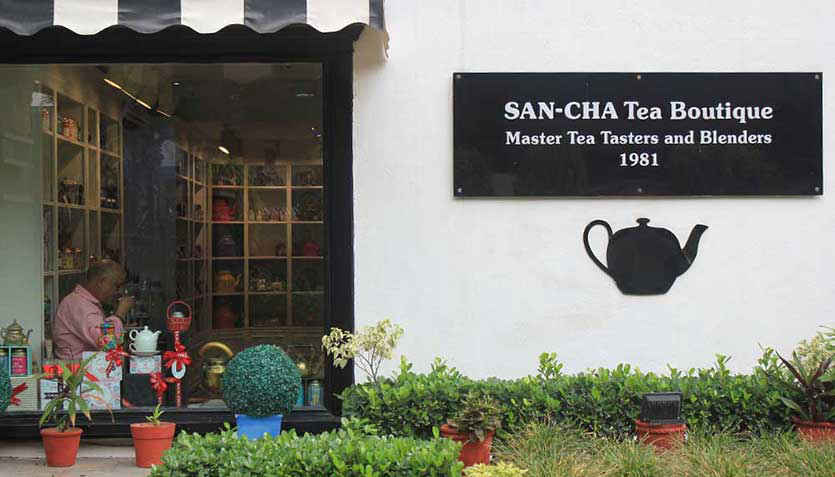 This adorable tea store offers a great variety of Assam, Nilgiri, Darjeeling, Green, White, Oolong and Black teas. They make sure that you've tasted the tea before making your purchase. They also have a wide range of beautiful mugs and kulhars up for sale for you to serve the warm tea in!
Tack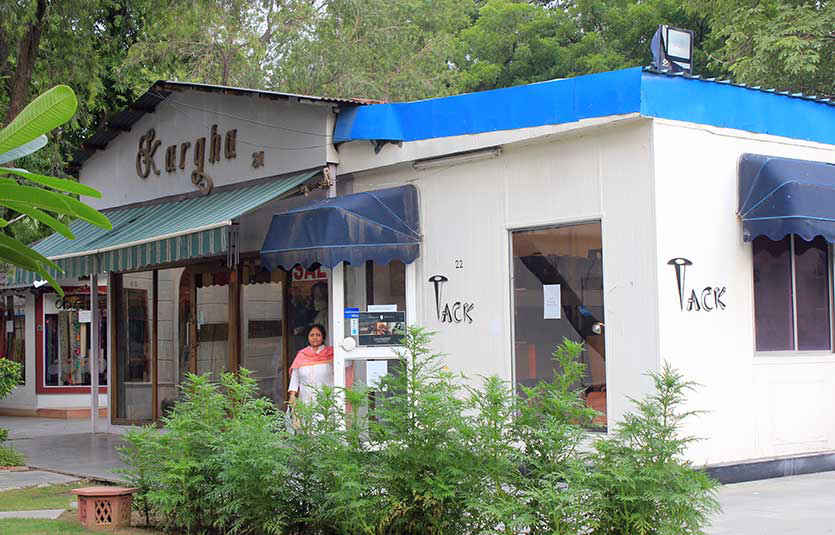 A leather galore, Tack has everything - bags, couches, wallets, belts, everything! The biggest USP of this brand is that they make customized leather goods as well. If there's any high-end super expensive bag that you've been eyeing, give them the picture and they'll make a perfect replica for you! We think Tack deserves the label of 'One Stop Leather Store'! 
Nur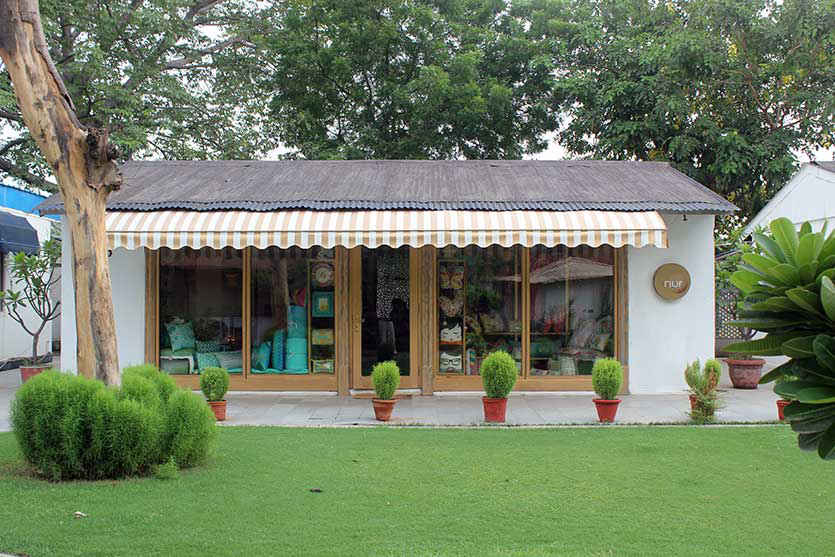 Previously known as Noor Jehan, the store is as beautiful as its name. This adorable home decor store has great stuff from cushions, rugs, table linen, bed linens, to trays, plates and a lot more. Their unique designs will surely make your home lighten up!
Mandira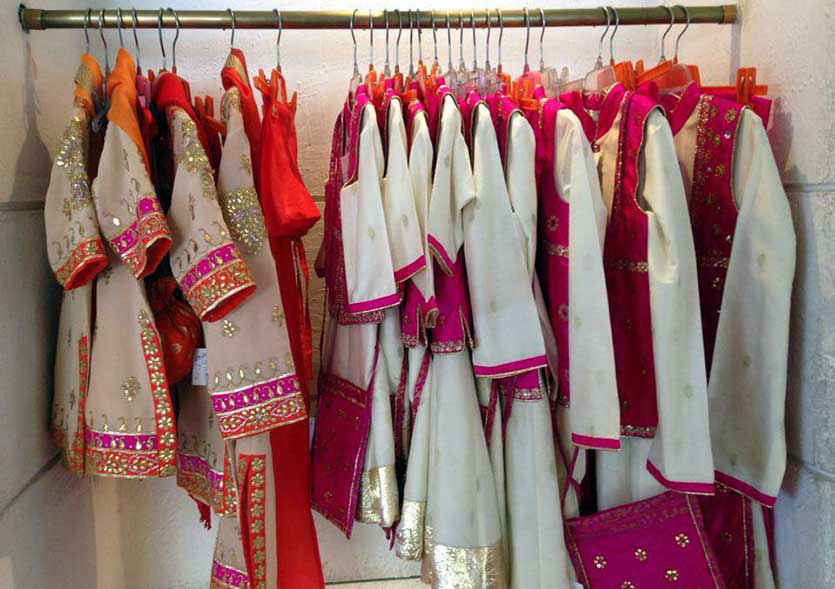 Mandira is an exclusive apparels-wear store that deals in specifically women and children wear. They specialise in Indian wear for children. The collection here is a fusion of Indian cloth with slight western ideas. The store is a must for those parents who love dressing their children up in Indian clothing!
Picturesque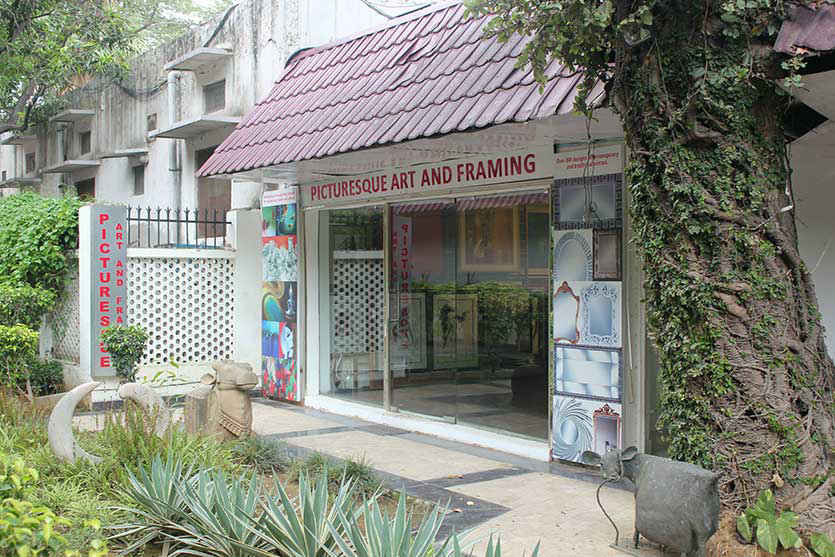 Among the oldest stores here, Picturesque has been a part of the Santushti family since late 1980s. Popularly known for their stunning frames for paintings and images, lately they've been doing interiors for 5-star hotels as well. Their frames are made in varieties of wood, gold leaf as well as silver leaf.
Christina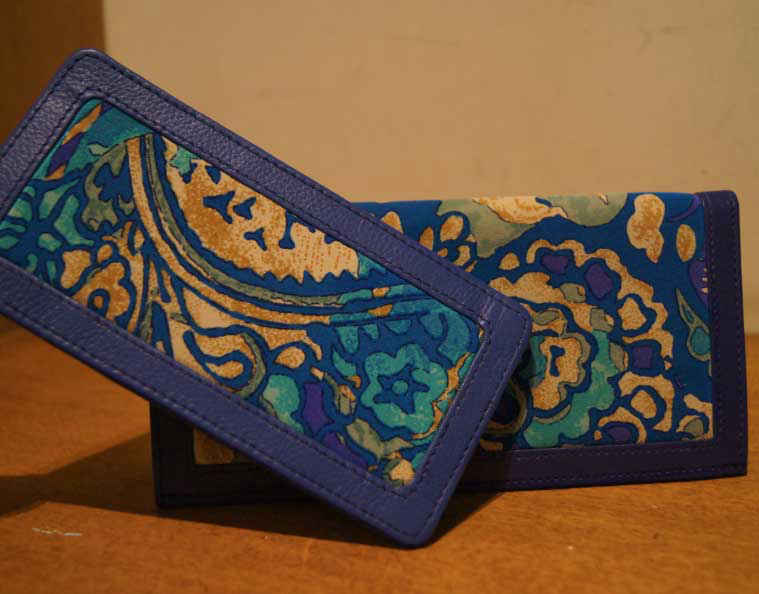 Christina specializes in clothing and accessories made of high quality fabrics and materials. They have a unique collection of tunics, silk shirts, jackets, dupattas, and pants for women all made from natural and light fabrics. Also, their sequence border stoles are simply irresistible!
Lotus Eaters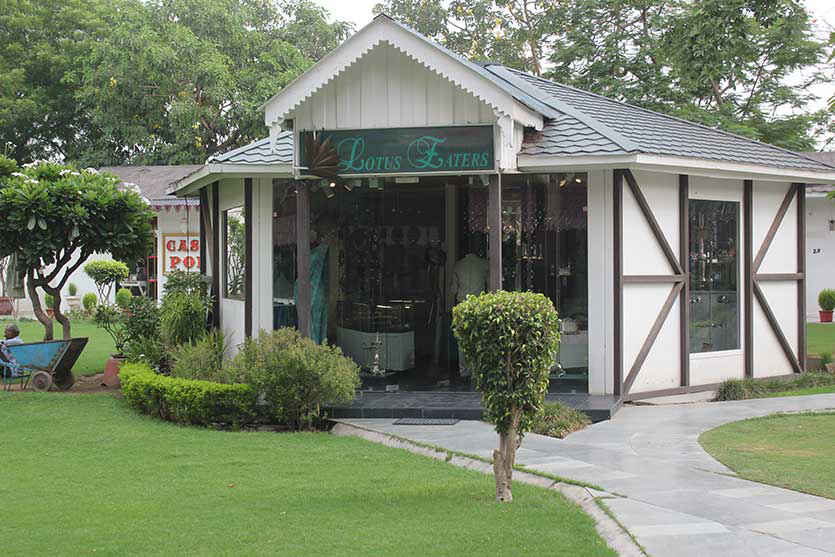 One of the initial stores in the right wing of Santushti, Lotus Eaters is a store for those looking for gold and silver artifacts. Their collection is traditional with a contemporary twist which yields something quirky yet remarkable. Their silver hip flasks would be a great gift for someone who loves out-of-the-box gifts!
Art Indus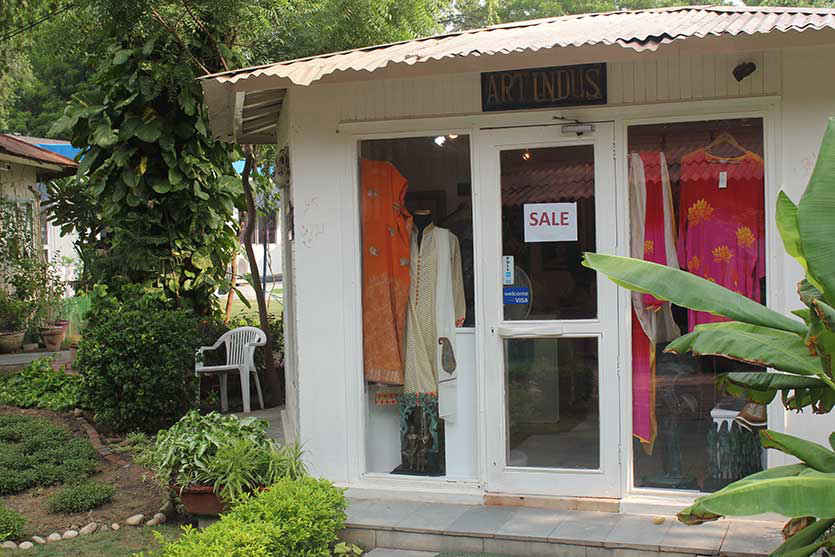 Art Indus is exclusively the only art store in Santushti. They house artwork from various artists all round the year. They've housed artwork from artists like K.S.Kulkarni, R.N.Pasricha, Abani Sen, Sunil Das, among others. Their exhibitions are worth attending if you're an art enthusiast!
Ensemble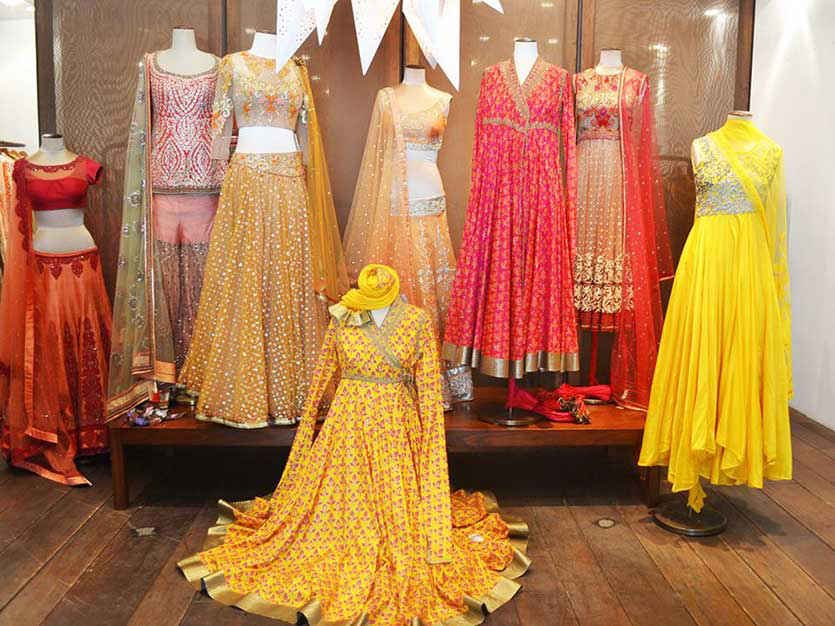 Emsemble joined the Santushti family in 1997. Their collection is for the elegant, subtle and contemporary women out there. After Sonam Kapoor mentioning this store in Aisha, it's surely got even greater recognition. Their collection attracts a wide lot of tourists and all those looking for high-end yet simple Indian wear.
Good Earth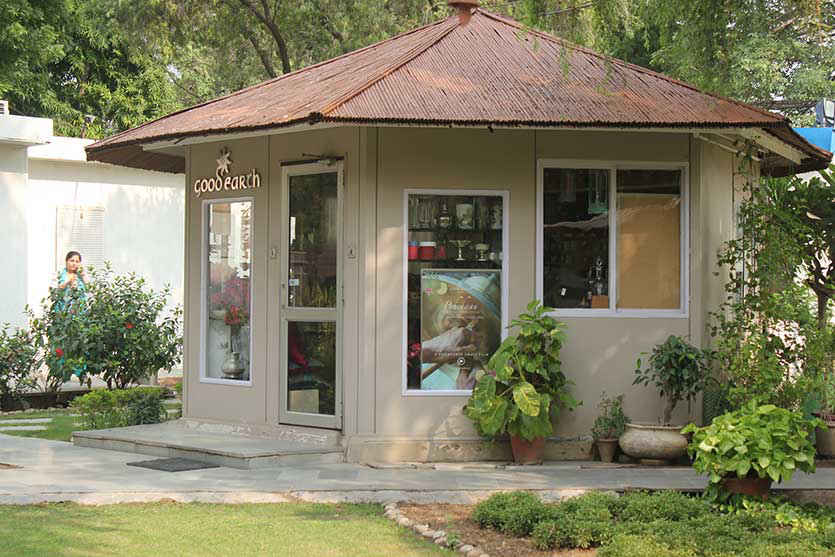 Good Earth is one of the popular household brands here. It's a crowd favourite and with good reason - this store in particular is adorable! It's shaped like a little hut and has the cutest home decor lining the windows. Their collection includes luxurious bed linen, fine tableware and glasses, silver plated accessories, and cushions and pillows. Along with these there's a whole new and unique range of apparel based on natural and hand-spun fabrics, using traditional handicraft skills. 
All in all, Santushti is our classic favourite. A place to definitely go visit in these monsoons and enjoy the special peacock appearances! 
Location | Chanakyapuri, Race Course Road