Glitzy Mandaps & Full Shaadi Feel: How #MandapPopUp @ Four Points by Sheraton Left Us Starry Eyed!
When club hopping became too clichéd, we tried Mandap hopping, and to our surprise it bowled us with every single thing!
We headed to the #FPSDelhi for their one-of-a-kind event featuring - get this - designer mandaps. To choose the perfect decor for the D-day, it seemed like the perfect place to be and how!
The place was teeming with exuberance and an all-encompassing, happy shaadi feel. The intricately decorated mandaps set under the open skies, the misty grass, the music and everything else successfully created a real wedding aura, which we totally loved!
While taking a stroll around, we glanced through a couple of mind-blowing mandaps from designers such as Rashi Nidhi Event Design Boutique, Event Designers and loads more graced the event with their creative setups.
The one mandap that took our heart away was 'Glamping'-themed wedding set up by the Factory representing Four Points by Sheraton New Delhi. Oozing beachy vibes, this one looked like like a little slice of paradise! Covered with white & flowy fabrics, brimming with pastel hues and festooned with pretty candles, this mandap is undoubtedly every hipster girl's dream *starry eyed*.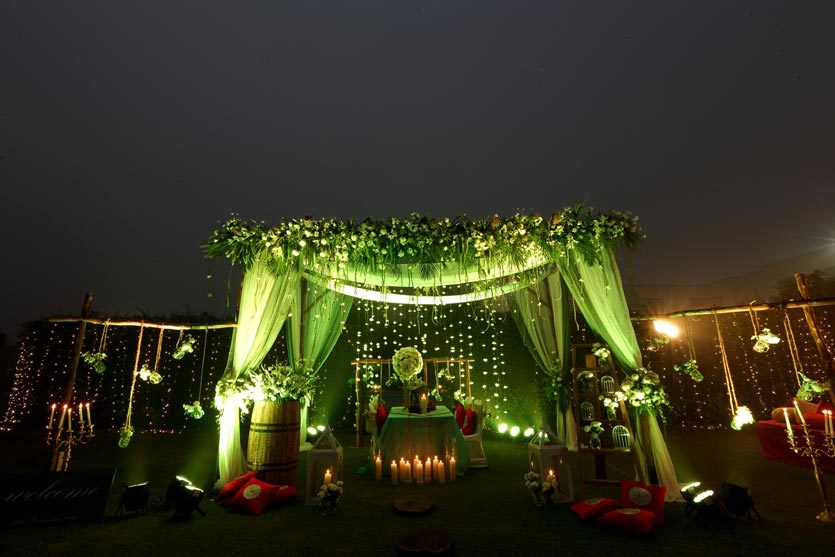 Another mandap that we can't forget is the one by Designer Events Inc. A unique, triangular mandap, this one has a respectable & relatable theme behind it, which made it tick with us even more. The fact that two people from two different worlds and lifestyles join in and become one like a triangle, just touched our hearts *dreamy smiles*!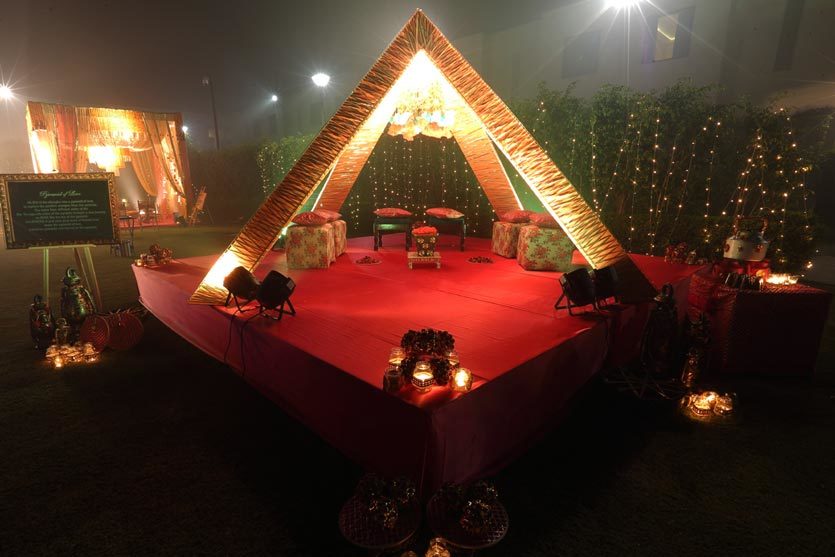 With such heart touching, overwhelming and oh-so-gorgeous mandaps, the Mandap Pop Up at Four Points by Sheraton totally won us over. Basically, we're looking forward to more such helpful and dazzling events. Nicely done guys!
Location | Plot No. 9, Village Samalka, NH-8