GK I's Beloved Prèt Is Selling Bangkok-Style Clothes In Lajpat & This One Is Bigger And Better
Do you all remember the much-loved store in GK I called Prèt? The one-stop destination for all the trendiest and hottest styles from vendors in Bangkok and China at amazing prices. Well, guess what? We spotted a new outlet of this old favourite at one of the back lanes in Lajpat Nagar's Central Market and here's the best part - it's bigger and it's better!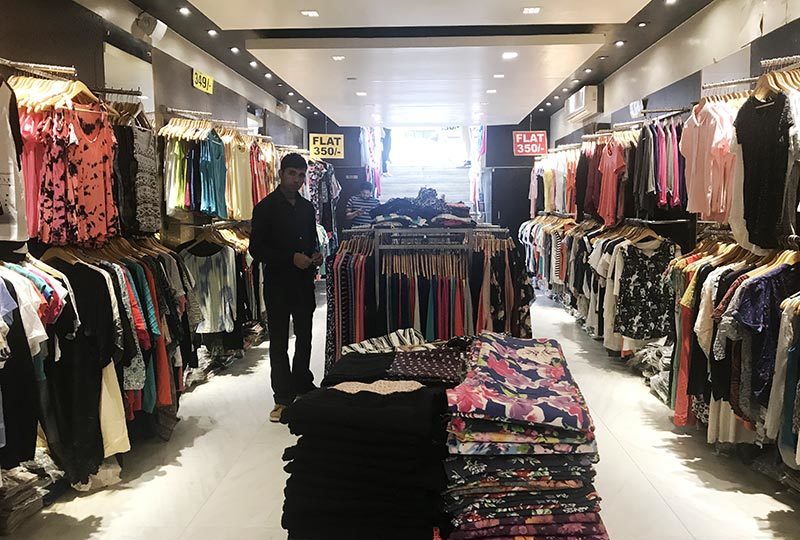 This shop spans across two floors- the basement houses the women's section and the ground floor has all things for men. Finally, a trustworthy shopping destination for boys too! Because after all, why should girls have all the fun, right?!
All You Need Is 350 Bucks!
Unlike the varying price tags for the clothes at Prèt in GK I, this one in Lajpat Nagar is a dream for all those strapped for cash as mostly everything from tees, shirts, to dresses, palazzos, shorts & skirts is just for 350 bucks though they have items at higher prices too.
The Spotlight's On...
We loved all the graphic printed tees (very Forever 21-esque) and the casual ones in a range of solid colours as well as stripes and other basics (also makes for great gym wear!). We also found shrugs we loved (just a plain ol' tank top can get a bit boring sometimes, don't you think?), alongwith summer fashions such as balloon sleeved and off-the-shoulder tops, and lightweight, very-Instagrammable beach cover-ups.
Smarty Pants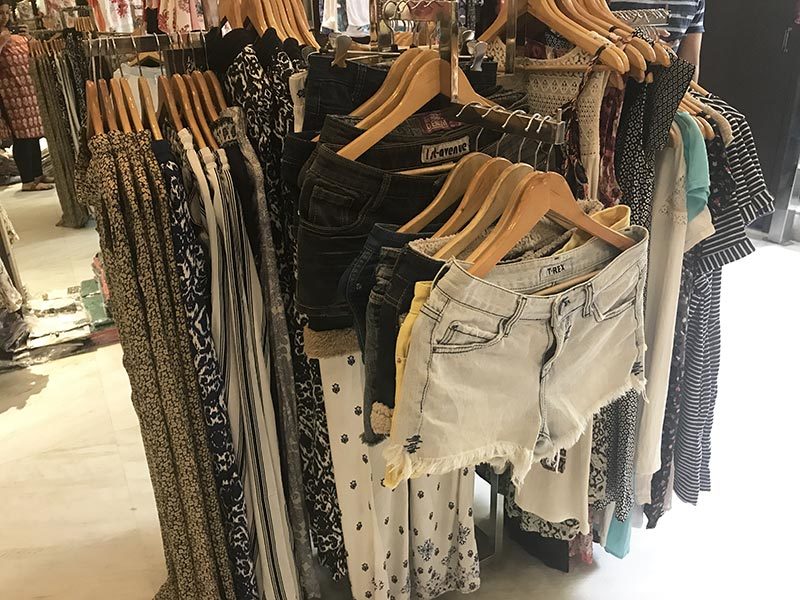 Among lowers, Prèt stocks those cutesy, very easy to love printed palazzos which make our summers (and our lives) so much easier! Quirky, airy and bright, they make our hearts smile! (And when they're for 350 a pair, they make our hearts smile even wider, mind you). What we loved most, though, were the few distressed denim shorts. They were right at par with anything we've seen at the malls, at a fraction of the price. Now that's what we call a steal!
Dressed To Kill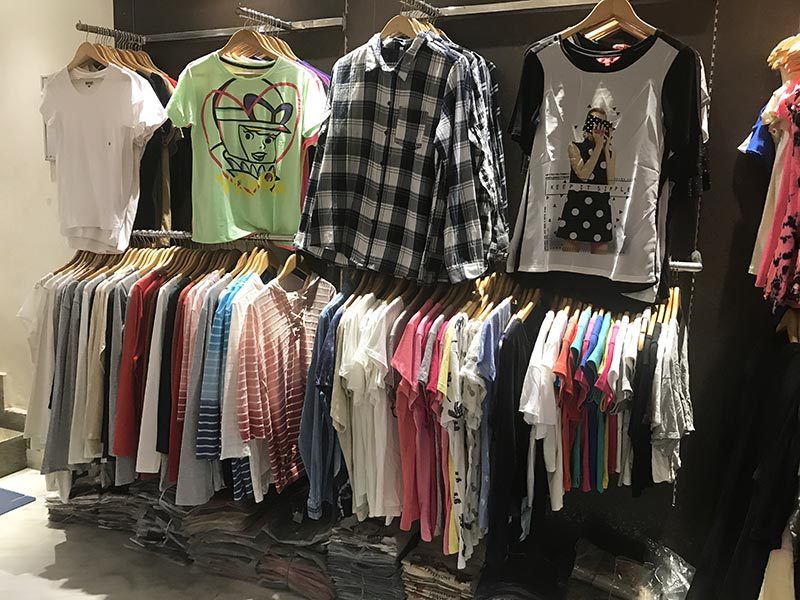 Of course, for days when you simple couldn't be bothered to pick out two whole pieces of clothing from your wardrobe and pair them together to form an actual, presentable outfit… there are our dearest dresses, to the rescue! Prèt seems to understand this very real struggle (sigh, blame the Monday morning blues), and sells the most gorgeously summery dresses we've seen in awhile! The coolest cottons in refreshing hues of blue, coral and off-white had our hearts!
Quality Time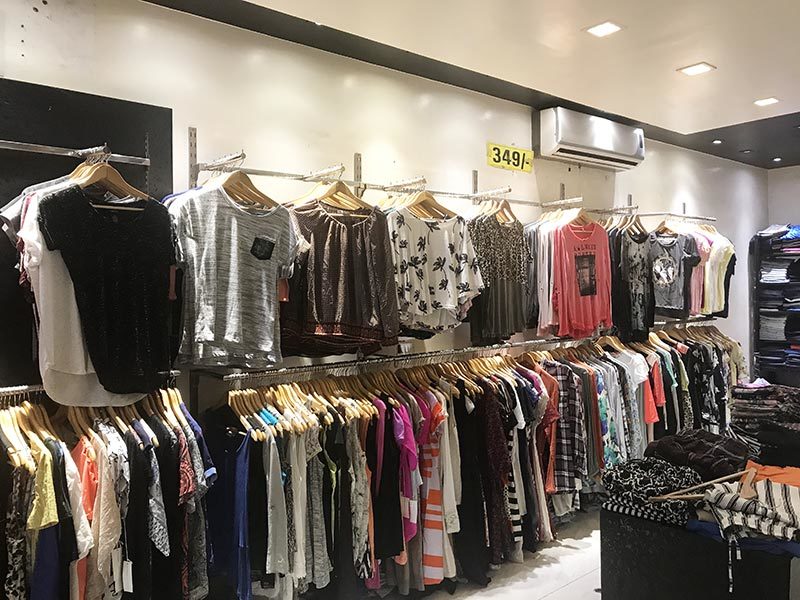 The only items for a wee-bit more than 350 in the basement section were the jeans, leggings and jeggings. These retailed at varying prices (1500 bucks each on an average), but the quality seems to justify the price, since the appeared to be quite hardy and stretchable. The best bit is that they have a large range of sizes. So in whatever fits you best, strut away!
Calling Out To The Boys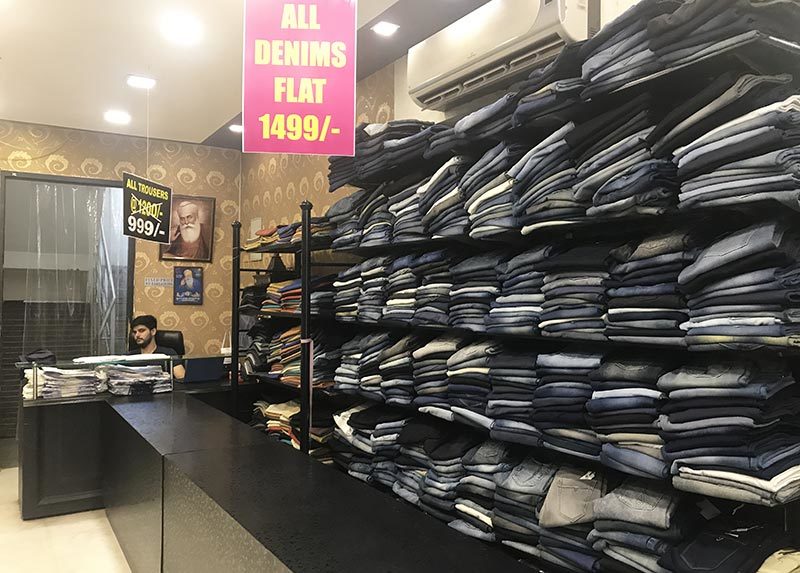 Finally, a place that caters to men's apparel as well! Unlike the women's section, everything does not sell at the same fixed rate, but here too there is a huge variety. Casuals, semi formals and formals are all available. We loved the cotton chinos and shorts in a range of fresh colours! A host of tee-shirts sell for 350 bucks each, while trousers are sold at Rs 999 and denims at Rs 1,499
This store is definitely worth checking out ASAP!
Where | Prèt - A-95, Lajpat Nagar
Timings | 10 AM - 9 PM
Call Them | +91 9999 828 434
Here's Some More Images To Flick Through!