Disclaimer: Bearing in mind the current health crisis befalling the city and the world at large, we're tweaking our content policy and recommendations. Stay positive, keep hygiene levels up and don't fall prey to panic and misinformation.
Anyone in Delhi would know that whether it's after a long day of work or a rushed morning, those hunger pangs always strike when we're not at home and are stuck in the metro on our way to our destinations. While the Delhi Metro doesn't allow any munchies inside, the metro stations have come to the rescue of all hungry commuters by opening up various food courts and here are the best ones:
1. Be Spoilt For Choice At Palate Of Delhi, Dhaula Kuan

Palate of Delhi is a full-fledged foodie destination at the Dhaula Kuan Metro Station on the Airport Line. They've got Bercos, Burger King, Dominos and Khan Chacha. Not looking for a full meal? Sip on some Masala Chai from Chaayos, a chocolate milkshake from Keventers or grab that emergency box of sweets from Haldiram's right here!
Check Out Their FB Page | https://www.facebook.com/palateofdelhi/?ref=page_internal
2. A Never Ending Surprise At Epicuria, Nehru Place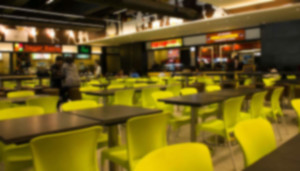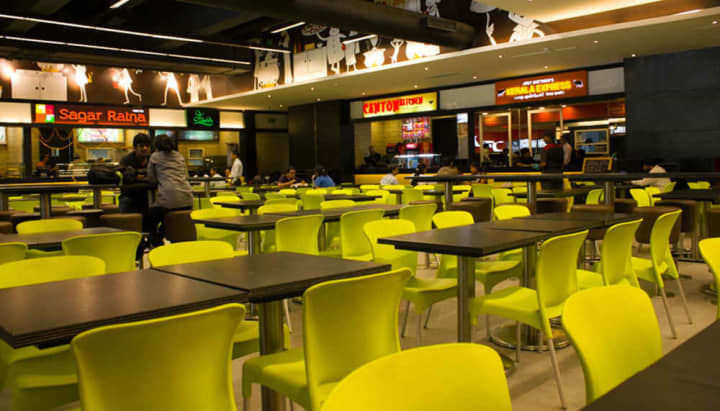 With a crazy amount of options, we've been going to Epicuria for ages and still manage to find something new to try every time. For some budget food, stop by at Fiddah, Chicago Pizza and Wokstar as you'll get affordable and delicious international cuisines. It also boasts of FIO Cookhouse, not to mention L'Opera for scrumptious, awe-inducing desserts which will keep you coming back for more. And of course, Epicuria is also home to Flying Saucer & our fave - Social Nehru Place!
Check Out Their FB Page |  https://www.facebook.com/epicuriadelhi/
3. Eat Your Heart Out @ MetroPark, Huda City Centre

Gurgaon peeps would know what a life saver MetroPark is because it literally has everything you could want to eat after that terribly long metro ride. Eggers Madhouse is one of the unique ones here as they make varied egg dishes in different genres. Fumo Creams, which does not have a lot of outlets in Delhi NCR has one at MetroPark and is best known for its mouth-watering brownies and waffles - seriously stop by on your next metro ride!
Check Out Their FB Page | https://www.facebook.com/themetropark/
4. Brand New Eateries At Tapooz, Rajiv Chowk

Opened just recently, Tapooz has all of the classic food joints that define Delhi. We love that it has an outlet of our favourite, Wow Momos as we're always craving the spicy tandoori momos and the tomato garlic sauce. 34, Chowringhee Lane has all sorts of innovative rolls like Lemon Chicken, Chilli Chicken and Chilli Paneer ones which leave us licking our fingers.
On top of all that, what we appreciate most is Chai Point here with their very accurate slogan of India Runs On Chai and we couldn't be more grateful for that hot cuppa between the heavy rush hours!
5. Food An All Sides @ Kashmere Gate

Picture Credits: Arushi Raj
Although Kashmere Gate Metro Station does not have any one particular food court, you'll still have plenty of choices. There are small food stalls set up on various levels of this huge and extensive metro station. They sell fast food like burgers, pizzas, patties and packaged goodies as well. And, let's not forget, they also have the very amazing Comesum offering you Rajma Rice, Pasta, Chowmein, Burgers, Sandwiches, Shakes and what not!!
Metro stations are quickly becoming the perfect hangout spots for young millennials and we can't wait to see what else they have in store. Until then, check these spots out!