Get Yourselves Party Ready With All These Awesome Things From Wanna Party in GK I!
Organising a party but can't seem to find a one stop shop for quirky soiree essentials? Well fret not, we're here to introduce you to Wanna Party. Even though the store's nomenclature is enough to lure you in, it has much more to offer!
All About The Store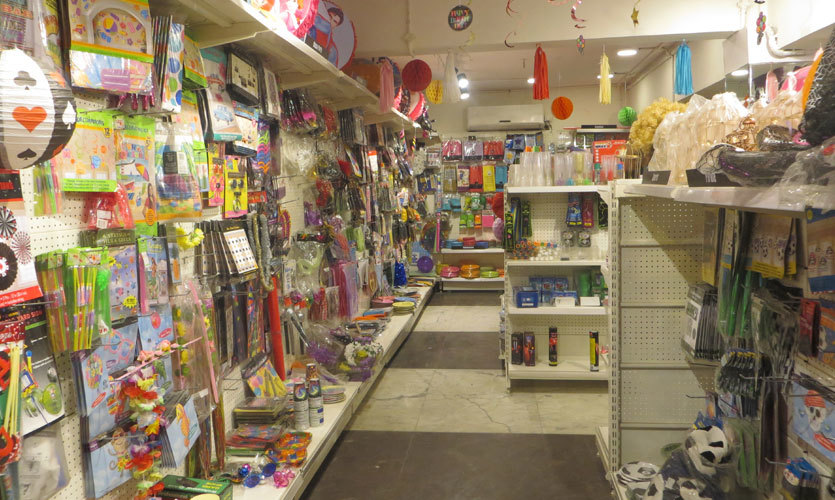 Situated in the corridor of GK I in M Block market, this place can be easily spotted; the bright colours of the hoarding, and the vibrant hues inside the shop calls out to you. The moment you enter the place, you're immediately engulfed with some serious party feels! Be it a dirty bachelorette, a cute birthday party, a family party, a birthday shower, anniversaries or literally any celebration, Wanna Party has got your back.
The place has four alleys with quirky products stacked up on each side. Infact, even the roof has a lot of funky stuff hanging from it! From spooky hats, to hilarious gifting items, here's what we spotted:
Funky Face Masks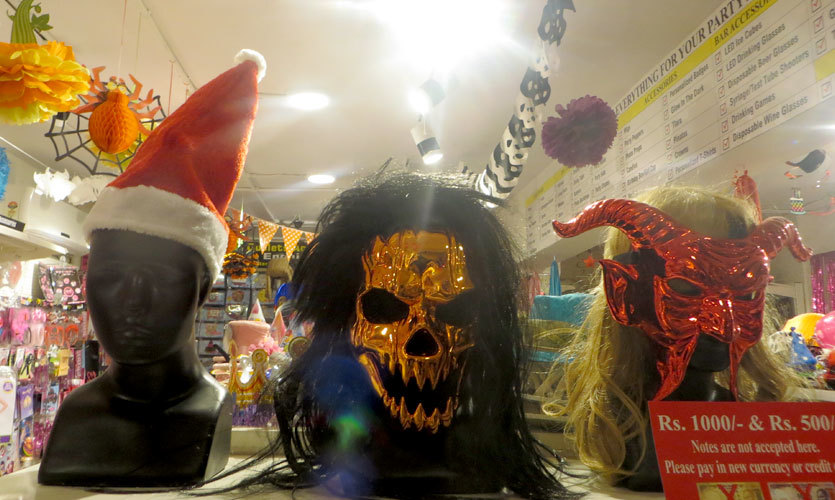 Wanna scare the shit outta your friends? Then you need to check out the spooky face masks here. From goblins to witches, from skeletons to aliens, all reside here. No, we're not kidding, go see it for yourself and happily impersonate your favourite spooky or goofy character.
Price | Starting From Rs 250
Pretty Party Requisites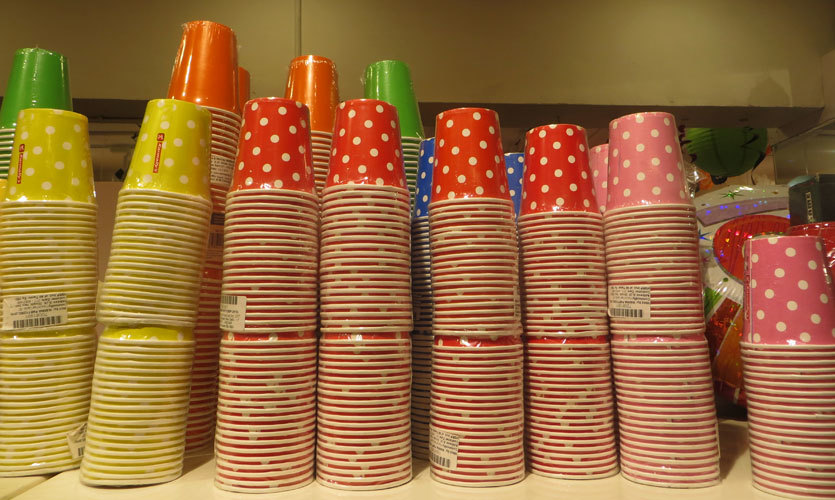 Fed up of those mundane and dull party cups and plates? Wanna Party has a solution for that too. They have cups that are festooned with polka dots and are all prettied up in vibrant colors - you'll love their collection!
Price | Rs 150
Picture Props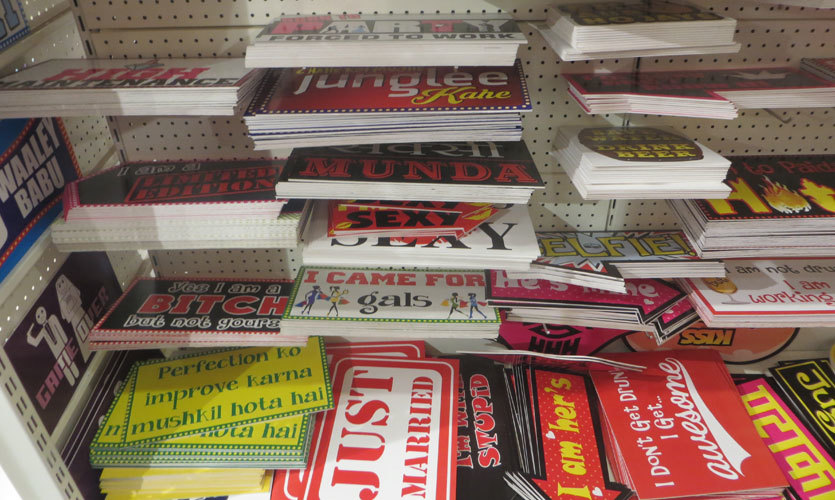 Love taking Instagram worthy pictures? This store is packed with a myriad of funny party props like masquerades, shiny hats, funky quote boards, colourful hair wigs and everything else that would ensure you a memorable picture for you and your squad. Go cheggit!
Price | Starting from Rs 150
Halloween Decorations All The Year Round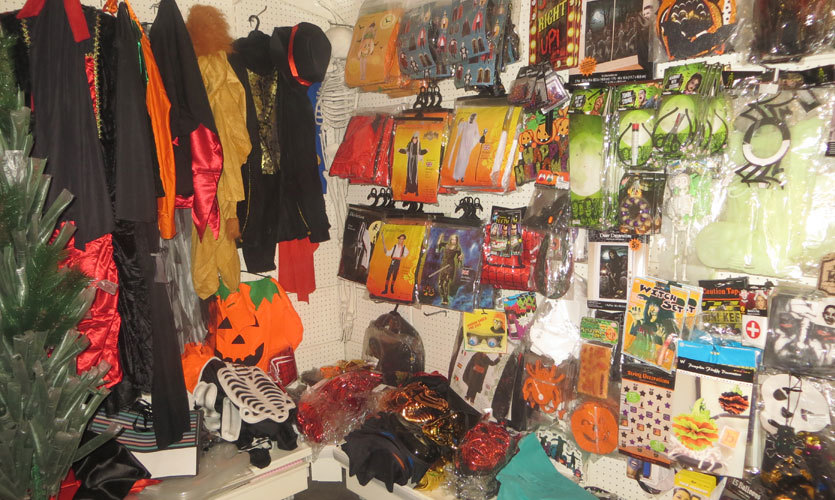 Who says you need to revel in Halloween parties only during a particular time of the year?! By making all halloween merch available all year round, Wanna Party makes sure you're in touch with your ghoulish side always *boo*!
Price | Starting From Rs 150
Cutesy Candles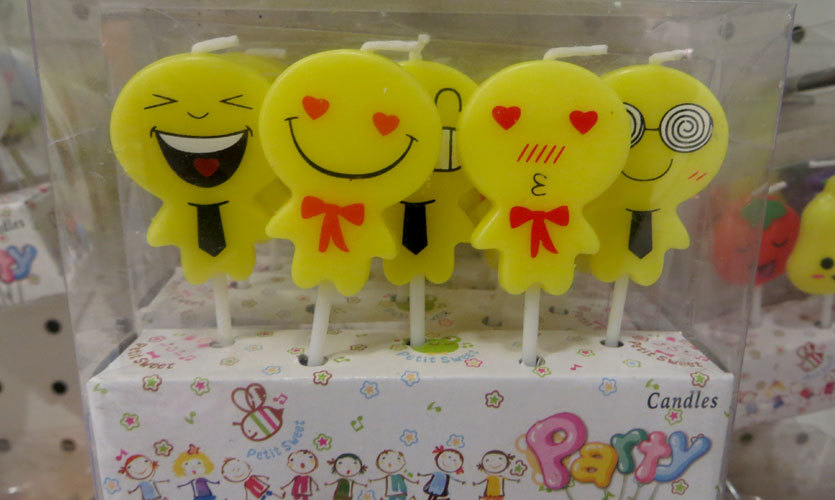 How about a Mickey Mouse or a Batman themed candle? Sounds interesting eh! Well, all these funky & cutesy candles can be bought right here. They also have Whatsapp emoji inspired candles for all you text addicts out there!
Price | Starting From Rs 150
So the next time you wanna party, head to 'Wanna Party' and stock up!
Location | M-12, GK I, M Block Market
Browse Through More Images: