Get Your Fill Of Cheap Foodie Thrills @ These Places Located In GTB Nagar!
While we all love to eat and drink, towards the end of the month (let's be real - by mid-month) we're on the verge of going broke! So here to spotlight places in and around GTB Nagar that won't burn a hole in your pockets but will definitely fill your bellies with some scrumptious food! 
Veg Mixed Momos @ Bakar The Cafe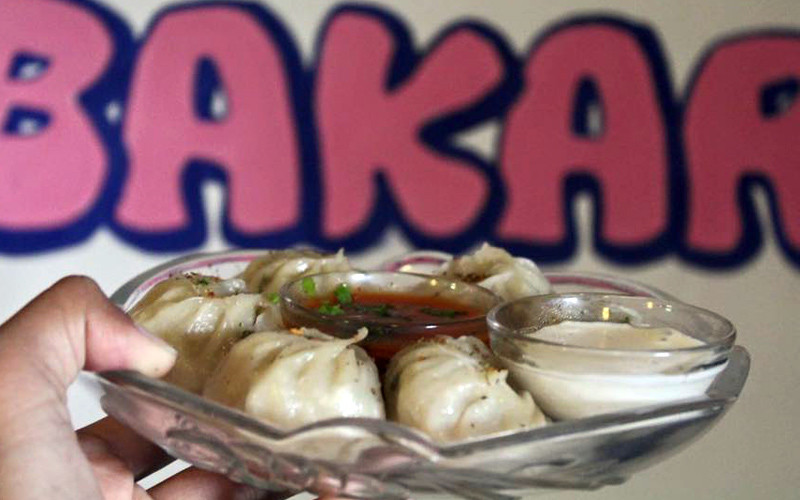 For all the egg lovers out there, we have an egg-cellent option for you. Bakar The Cafe has a number of egg dishes at very reasonable prices *yay!*. From momos to sandwiches to pastas and eggs, you have a variety of dishes to choose from! On a chill winter day, we would recommend some steaming hot Mix Veg Momos. Do give it a try the next time you're in GTB Nagar.
Price | Rs 80
Location | G-24, Vijay Nagar, Hudson Lane
Kabuli Chana Tikki Burger @ Hint of Health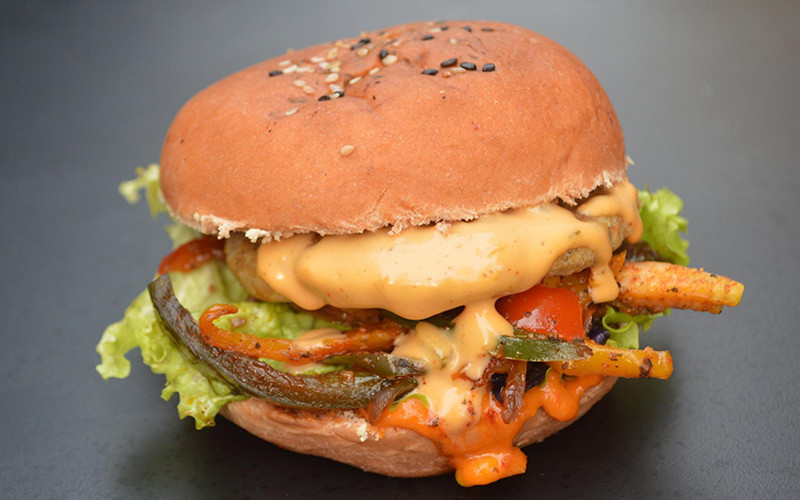 Watching your weight or maybe trying to eat a whole lot healthy, but can't really find such a place? Rejoice as we've got the perfect option for you! Hint of Health offers you wheat burgers, brown rice and all things healthy. What really intrigued us was the Kabuli Chana Tikki Burger. Yup, you heard right! You've got to go try it for yourselves.
Price | Rs 90
Location | Gurmandi, Vijay Nagar
Special Masala Maggi @ Tom Uncle Maggi Point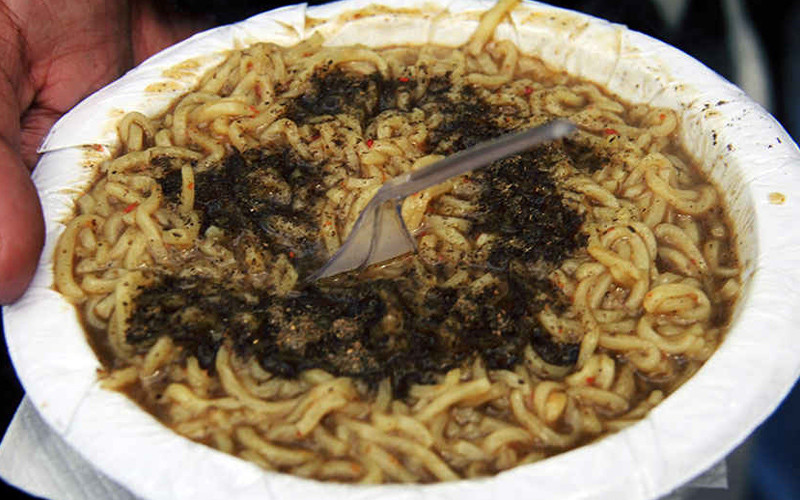 And it aint possible not to mention the famous Tom Uncle and his Maggi! Being one of the most prominent spots in North Campus, Tom Uncle Maggi Point has a large variety of maggis to choose from. We suggest gorging on their Special Masala Maggi with extra masala sprinkled on top. And it's definitely easy on your pocket and every bit fulfilling for your tummies!
Price | Rs 40
Location | Near Ramjas College, Maurice Nagar Chowk, North Campus, Delhi University
Oreo Shake @ Xco- Xchange Over Coffee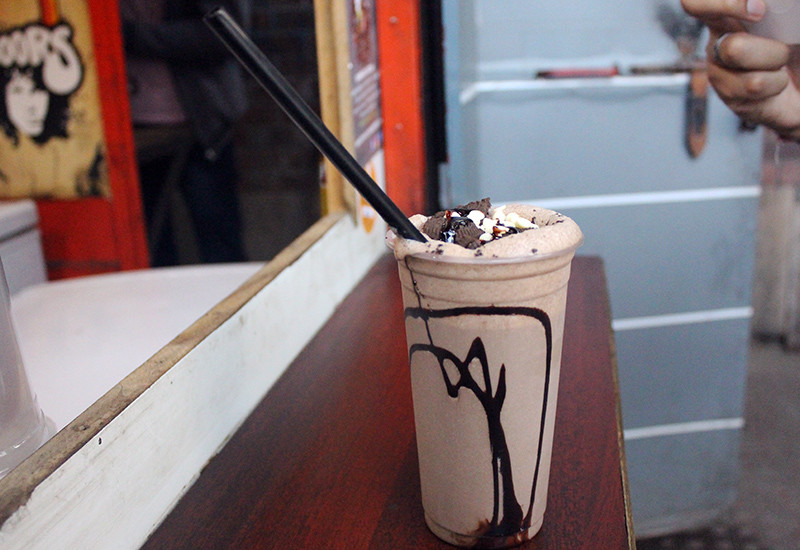 When in the mood for some amazing shakes, Xco is the place to go! With a whole range of shakes and burgers, this is the go-to joint for all collegiates. And they also give you a free meal if you exchange a book. Isn't that just way too cool? What we recommend is the Oreo Shake for all those sugar cravings.
Price | Rs 80 
Location | Patel Chest Road, Opposite to Miranda College
Nachos @ Big Yellow Door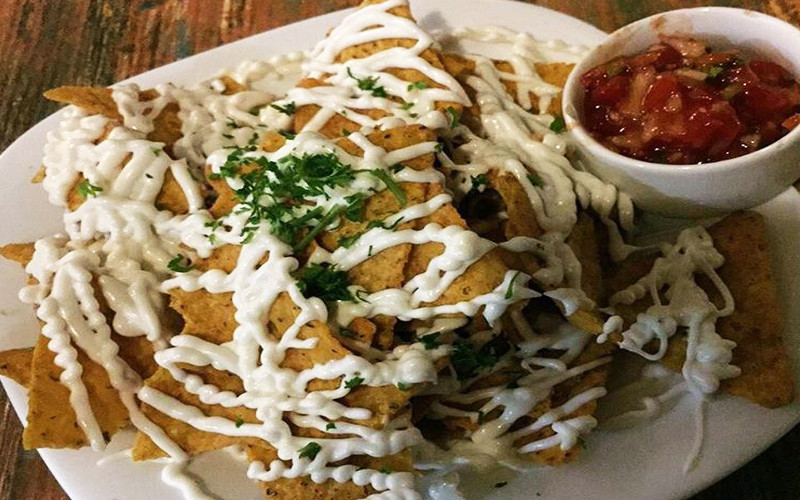 We couldn't go without mentioning this amazing cafe that has been giving us serious foodgasms for quite some time now! While we all run for pastas and pizzas, how about some Nachos with Salsa. BYD serves some really delectable nachos and they're light on the pocket as well! So the next time you're in or around BYD, try out this delicious dish.
Price | Rs 80
Location | 2521, 2nd Floor, Kingsway Camp, Hudson Lane
Nutella Toast @ Tony's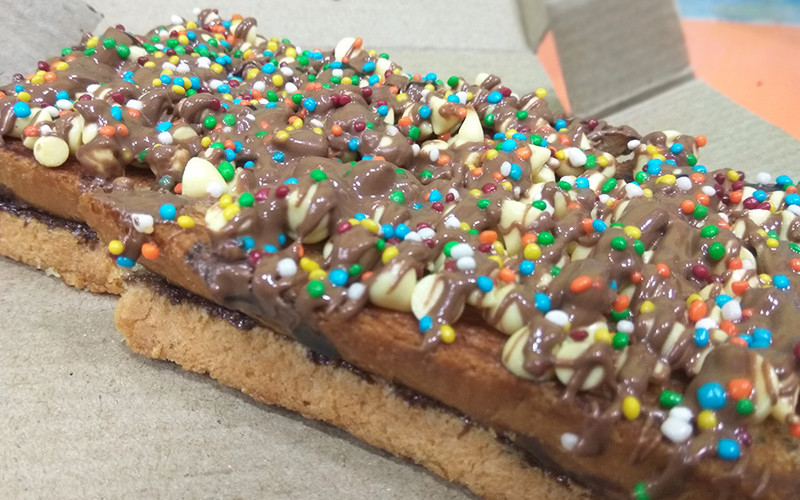 This is the cheapest yet one of the best places to visit in GTB Nagar when on a budget. With ample variants of toasts, this joint is famous in DU for amazing food! This dish is Nutella and cheese, served with two slices of grilled bread, and topped with sprinkles and chocolate sauce. Need we say more? The toast is heaven for all the cheese and chocolate lovers. Don't miss it!
Price | Rs 40
Location | C-23, Single Storey, Vijay Nagar
Belgian Chocolate @ Raw Creams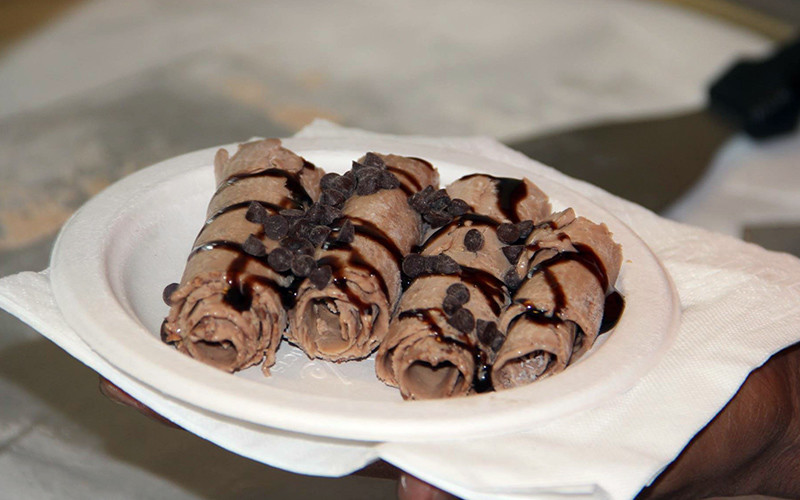 And for all the sweet tooths out there, we have an amazing place for you too. Raw Creams is the one to go for! Ice rolls are gaining popularity and Raw Creams are doing it right! And we recommend you the Belgian Chocolate with an option of Nitro and cremelette preparation, this place will really fulfill your ice cream cravings!
Price | Rs 80
Location | 2509, Ground Floor, Hudson Lane, Delhi University
So visit these joints the next time you're in GTB Nagar and on a budget (or even if not!).