Get Your Fashion Fix | Street Shopping in the Best, Most Stylish Markets of Delhi
Delhi girls are known for their high-street fashion sense and impeccable bargaining skills. Owning affordable chic clothes without shelling out great gobs of money, that's just the way we roll! We've culled out a list of the best places for that much-deserved splurge. Read on to find out which uptown shopping hubs of Delhi you need to check out now!
Connaught Place – The Temple of Fashion: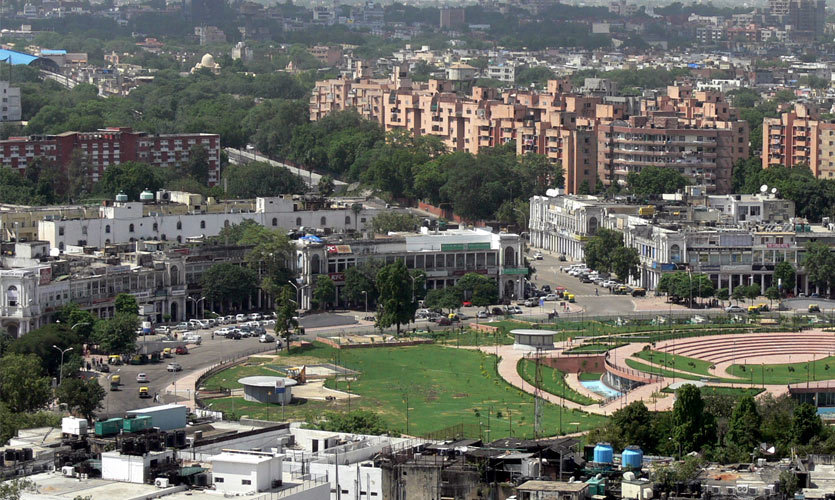 With brands ranging from Park Avenue to Marks & Spencer, Connaught Place is not only on Delhi's, but India's speed-dial for shopping, we kid you not! Thousands of people flock here from all over the world, but what's in it for you? In and around this lovely architectural beauty, are 6 picturesque markets for street shopping - take a look!
Inner Circle, Connaught Place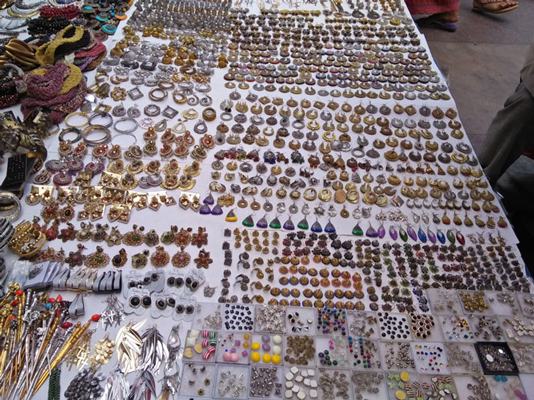 Take a stroll in the Inner Circle of swanky CP to find several vendors on the sidewalk selling everything from metal hair sticks to cushion covers. Do pick up earrings and other odds and ends, starting at just Rs 10. Bed sheets hand-embroidered by rural women range from Rs 500 to Rs 1,500.
Shankar Market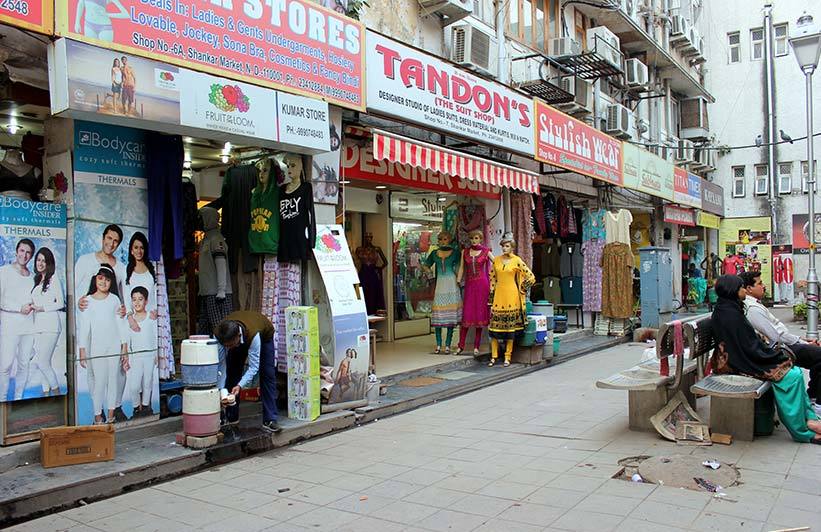 The graffiti on the buildings in pretty Shankar Market are hard to miss and will lead you straight to the heart of the market. You should definitely keep an eye out for kurtis and kurtas starting from Rs 350 and chappals ranging from Rs 150 to Rs 400, along with affordable handbags you'll fall in love with!
Bangle Bazaar, Hanuman Mandir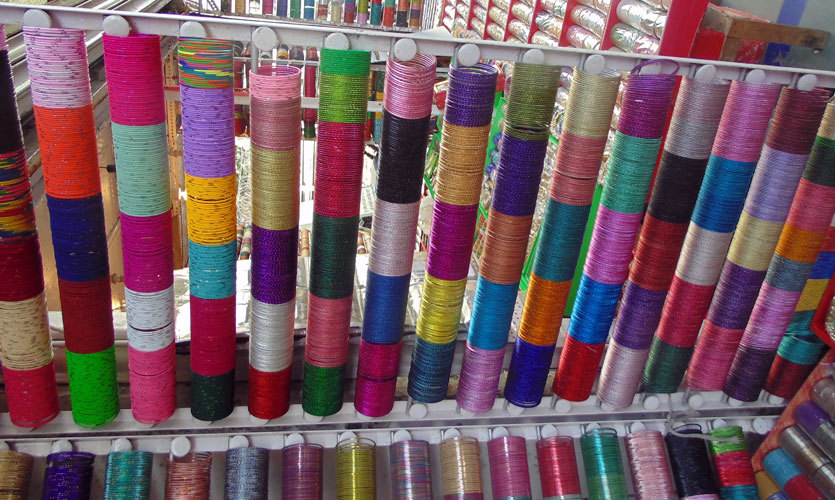 Even if you've gone and bought yourself a beautiful six-yard from Nalli's, why not get the proper accessories to go with it, and that too at a bargain? Walk inside Hanuman Mandir for the perfect combination of bangles. From glass to metal, glitter and stones, these shops house it all and are at the ready to dazzle you! Choose from a range of Rs 20 for a dozen to Rs 600 for two dozen.
Janpath Street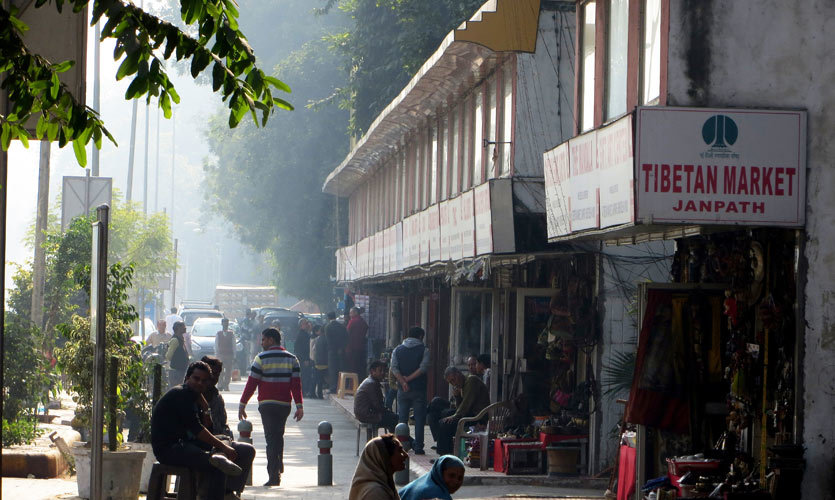 Janpath Street with its colourful diversity deserves more than a peek! Get this - you could grab a beautiful stole for just a hundred bucks. Don't want to wear the same old lehenga at the next wedding? Grab a lehenga skirt for Rs 600 to team with that cute velvet top you have. Sling a bag at just Rs 300. Buy a chikankari kurta for just Rs 450, and pair it with a Bandhini dupatta available for just Rs 300. Ah, bliss!
Tibetan Market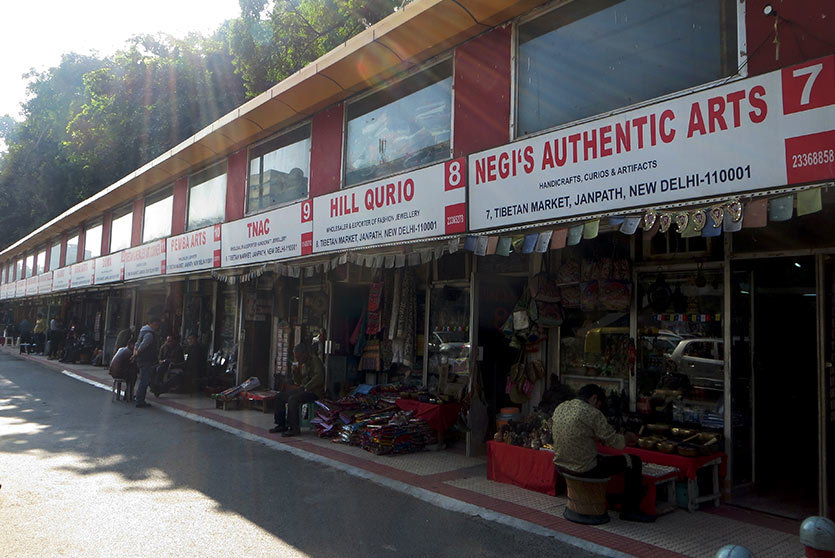 The Tibetan Market proudly caters to every manner of accessory needs you could possibly cook up! They've got tiny shops upon shops laden with the most unique accessories you've seen. Neckpieces and earrings sold here are one of a kind and are a steal in the range of just Rs 10 to Rs 400. You can even pick up some ethnic Tibetan belts for just Rs 300. Nice!
Khan Market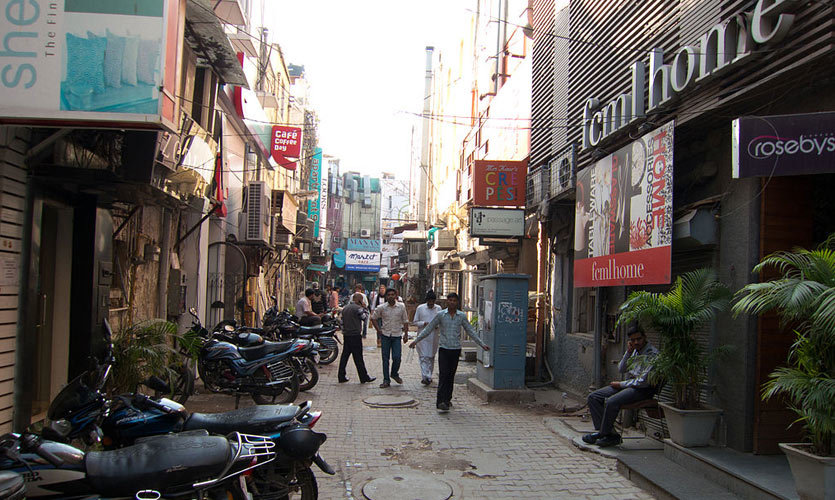 Picture Credits: Geoff Stearns
Saunter into the middle lane of Khan Market to buy that beloved fashionable cropped jacket you had winced at on seeing the price tag, at a steal of 800 bucks! Get a traditional dupatta for just Rs 400 and choose from a range of latest handbags and clutches priced from Rs 500 to Rs 1,500. Need we say more? Come on over now!
M Block Market, GK I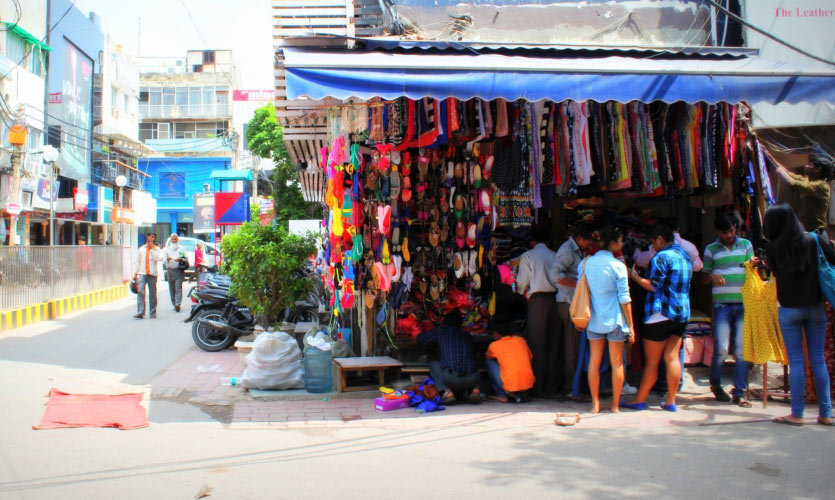 So here goes - if you need a dress for that nightclub party or a top for college-wear or just some scrunchies, stop nagging your mum for more money and come running to this fashionista's paradise. With dresses ranging from Rs 500 to Rs 1,500 and blouses straight off runways available for Rs 1,500, this market is your saviour. You're welcome!
Go ahead and plan a shopping excursion with your besties at any of the street-shopping hubs - happy splurging!