Get All the Deets | Here's Exactly What Went Down at the Jaipur Lit Fest 2016
The stage was set and the pens ready - the sprawling Diggi Palace was ready to host forty thousand people in the ninth edition of the five-day Zee Jaipur Literature Festival! Decorated in myriad colours, the sunkissed venue oozed of romance, literature and culture - we were there all five days and present to you the highlights of each day!
Day 1 Highlights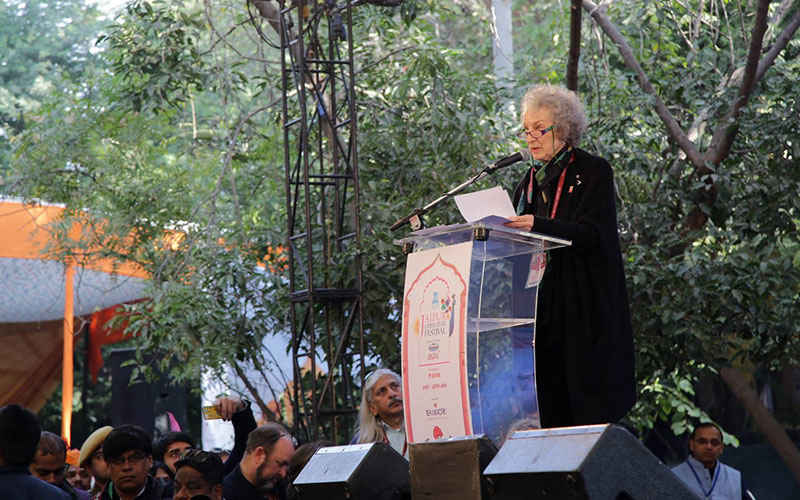 The festival was kicked off by a keynote speech from the award-winning Canadian author and poet, Margaret Atwood, while khullars of the famous Diggi ginger chai were passed around and munched along with crunchy pyaaz ki kachoris.
The highlight of the day, though, was Karan Johar's session, where he discussed at length - An Unsuitable Boy, his biography! Shobhaa De, who was interviewing him, brought out the masala as Johar went on to reveal extremely personal details of his life, his failures and successes, and his memories of childhood in a south Bombay neighborhood.
Day 2 Highlights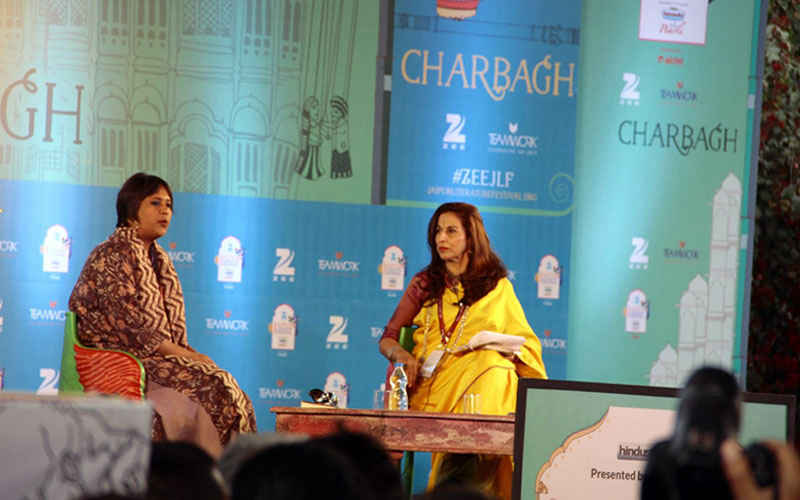 This was a day full of very interesting talks - starting with Margaret Atwood talking about her latest book The Heart Goes Last, it was followed by a panel which included Stephen Fry and as the sun heated up the day, we gorged on little takeaway boxes of biryani and curry from Punjab Grill.
Another fascinating session we attended was called How Writers Write in which a bunch of writers shared their exact process of writing. Later, we also attended Barkha Dutt's talk with Shobhaa De in which she talks about her life, her work, getting sexually abused and Shah Rukh Khan backtracking on his interview with her.
Day 3 Highlights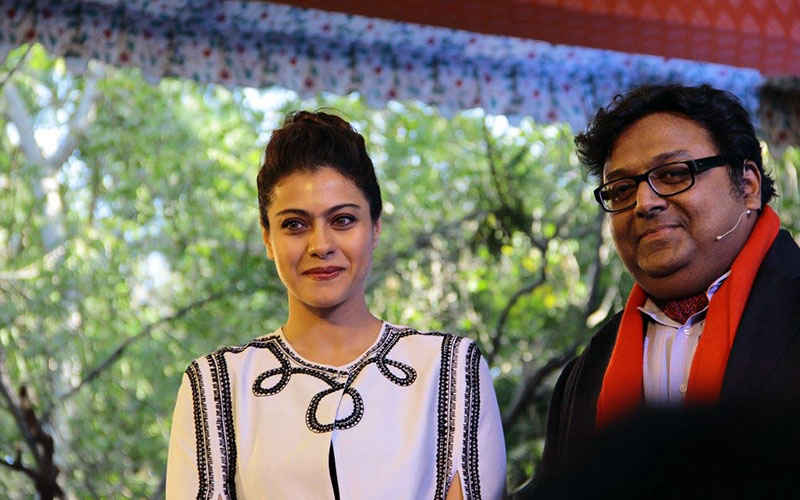 Setting fire to the festival, Kajol came to the festival looking drop-dead gorgeous to talk about Ashwin Sanghi's soon-to-be-released novel, The Sialkot Saga. It was followed by Anindita Ghose interviewing Stephen Fry on his autobiographical volume, The Fry Chronicles.
But the real stunner of the day was definitely the session Literature vs. Cinema: Influence in Shaping Beauty Ideals, where Shashi Tharoor, Javed Akhtar, Anuja Chauhan, Marie Brenner and Nandana Dev Sen had the audience constantly cheering them on!
Day 4 Highlights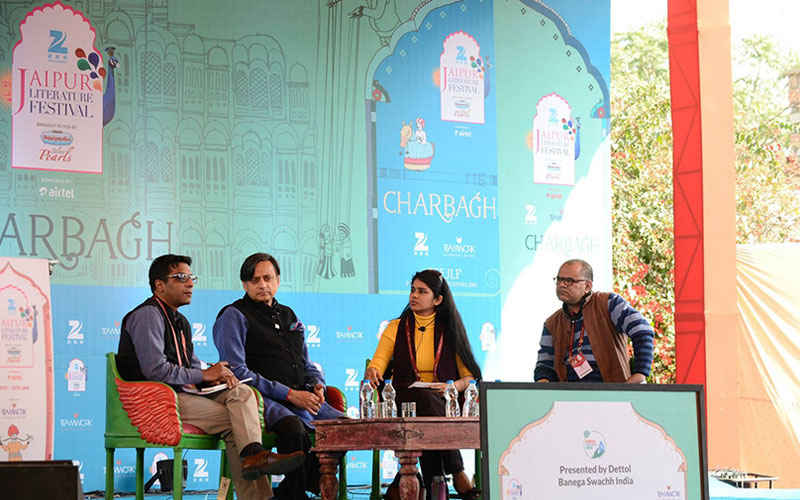 Shashi Tharoor speaking about Swachh Bharat Abhiyan and a fascinating discussion on ancient board games by Irving Finkel; the latter in particular was a unique experience, one that is hard to find in any other event across the country. We also discovered amazing Spicy Chicken Burgers from Burger Barn, which with their juicy chicken, provided for the junk food cravings when we found ourselves in the heart of Jaipur.
Day 5 Highlights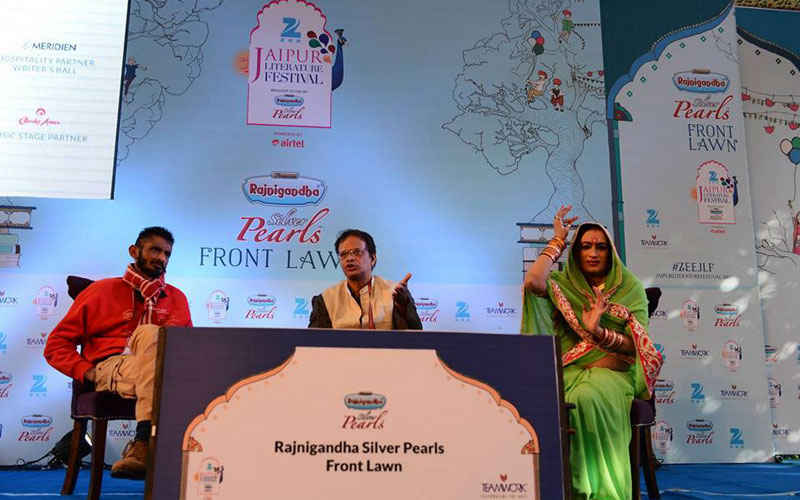 The last day began with a talk on the present state of Indian media, in which journalists like Madhu Trehan, Shoma Chaudhury and Avirook Sen brought out some very interesting debates.
The session I, Eunuch: Me Hijra, Me Laxmi was received with great appreciation. Then of course, there was the final debate, Is Freedom of Speech Absolute or Unconditional which panned out in front of a very enthusiastic audience.

All talks are available to watch online on the festival's official website: www.jaipurliteraturefestival.org
This article is written by Srishti Chaudhary. A graduate of literature from Lady Shri Ram College, Srishti's interests vary from writing on film, travel, politics and society. She takes life lessons every day, and her favorite subject to write on are people, as she believes that the world is going one way, and the people another!