Disclaimer: Bearing in mind the current health crisis befalling the city and the world at large, we're tweaking our content policy and recommendations. Stay positive, keep hygiene levels up and don't fall prey to panic and misinformation.
Keeping the spirit of competition alive, there are three shops near Karol Bagh Metro Station that serve lip-smacking and greatly satisfying rolls. In our opinion, Karol Bagh should now be called 'KA-ROLL BAGH' because these places make some of the best rolls in all of Delhi! 
In an unmarked lane beside the Karol Bagh Metro Station Gate Number 2, you can walk up to the three shops, namely - Wrapss, Chowringhee Lane and Art of Spices. These shops have been playing the game of rolls for years now! If you're one of the common folk who can't decide which shop is really the best, this list might just be your holy grail. Here you go - scroll through and you can thank us later!
Art Of Spices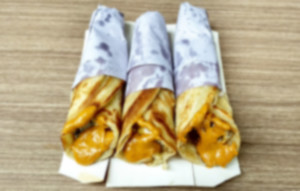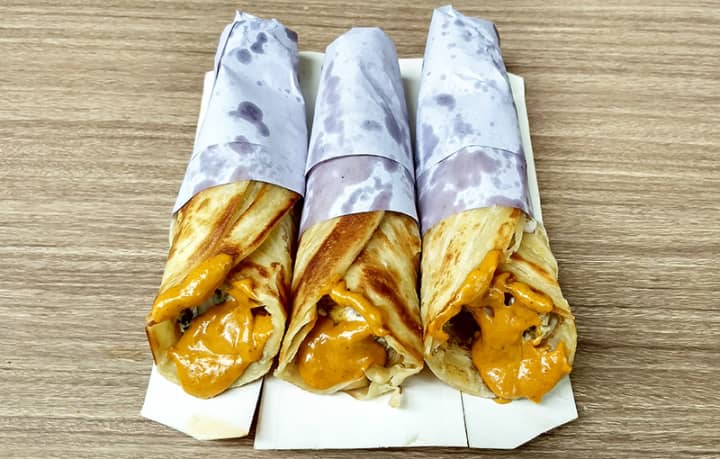 Art of Spices is situated at the end of this street full of eateries and still their clientele can swear these are the best rolls they have EVER had! They've managed to maintain their popularity owing to their ability to whip up fresh rolls in large parathas. This is what we sampled here:
Paneer Tikka Roll
This roll had huge chunks of soft paneer in a spicy gravy. We really liked the blend of smokiness and spices in their Paneer Tikka Roll. The bread was also quite soft and flaky, but the huge pieces of paneer that we loved also made it a little hard to eat with just one hand, but we ain't complaining! 
Price | Rs 80
Soya Chaap Roll
The pieces of soya chaap in this particular roll were quite dry and rigid. We did like the flavours and spices here as well, but it was the texture that killed it for us. So in a nutshell, try this at your own risk or ask the bhaiya to be a little more considerate about the texture. 
Price | Rs 100
Tandoori Chicken Roll
The chicken was really quite soft and the gravy was good again in this particular yummy roll. The only thing that hit us here was the staleness of the chicken. We don't think it was fresh and that put off our taste buds a bit, so maybe steer clear off the chicken here and go in for the paneer instead!
Price | Rs 130
Chowringhee Lane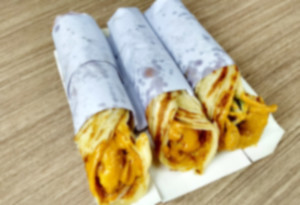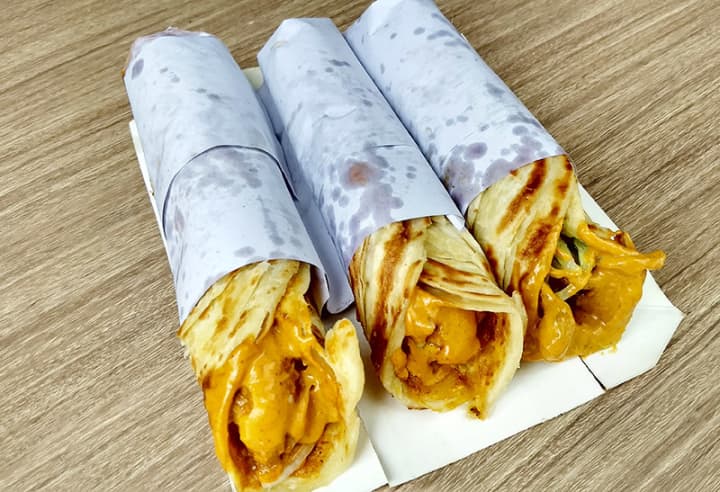 Straight from Kolkata into the heart of Delhi - here stood Chowringhee Lane. Many people don't know the fact that kathi rolls are a Bengali-special snack and not just a Delhi thing. This shop has many outlets throughout Delhi serving delicious rolls to every hungry belly out there. 
Paneer Tikka Roll
We opted for the Paneer Tikka Roll here first. However, much to our chagrin, the paneer was grilled way too much and lost some of its juicy moisture. The bread was too flaky; the gravy was pretty tasty but all in all, this was a fail!
Price | Rs 100
Soya Chaap Roll
The smokiness of the soya chaap chunks turned the entire thing bitter. Even the sauces could not hide the fact that it was too overcooked. We liked the bread on this one but everything else was disappointing, to say the least!
Price | Rs 90
Tandoori Chicken Roll
The texture of their Tandoori Chicken Roll was quite good! Everything seemed okay with this one. We liked the flavours and the meaty chunks in this one and would sum up by saying - nothing too bad, but nothing exceptionally good either. If you're hungry and on the prowl for sustenance, then this would do!
Price | Rs 120
Wrapss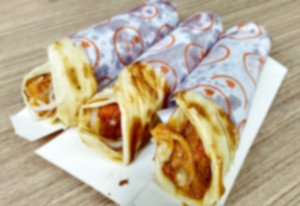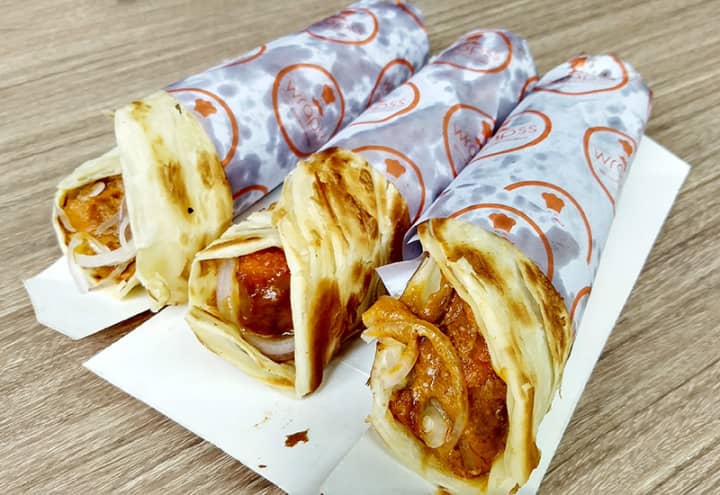 Looking at the sheer number of people they serve in the same locality with two shops, we placed our bets on this eatery and hoped to save the best for last. The service was really quick and the rolls were packed seamlessly so that they were very easy to eat on the go. 
Paneer Tikka Roll
The chunks of paneer here were deep fried and a little crunchy. This one had a little more saucy flavour. We liked the tanginess and but the taste wasn't unique as it came from packaged sauces, which can be slightly off-putting for those looking for authentic and flavourful rolls.
Price | Rs 80
Soya Chaap Roll
If tandoori mayo is the love of your life, this is something you should totally try. Loaded with flavourful gravy and onions, we loved how their Soya Chaap Roll was a meal in itself. The chaap itself was soft and juicy as well, which is just how we like it! Thumbs up for this one.
Price | Rs 90
Tandoori Chicken Roll
Big chunks of chicken with veggies layered with lots and lots of smooth gravy and sauces. The bread it came wrapped in and the texture were bang on and only added to the scrumptious taste of this particular delicacy. Needless to say, we loved it and you will too! 
Price | Rs 130
Overall speaking, everything was really affordable but sadly, Chowringhee Lane seemed to be the worst of the lot. The Paneer Roll at Art of Spices is exceptionally good. Wrapps seems to be taking home the crown with their superb filling and right-on-taste rolls. So we'd say if you're ever in the vicinity and find yourselves with grumbling bellies - make a beeline straight to any of these joints!
P.S. - Don't forget to add some mayo or extra chilli to your rolls for a little more love!
Location | Near Karol Bagh Metro Station, Karol Bagh