Gallivanting Around & Discovering The Splendid Muhammad Shah Tomb in Lodhi Gardens
Magnificent by All Means
Lodhi Gardens is one of the most beautiful and popular green spaces in Delhi. This magnificent park is littered with several historical monuments but more interestingly, not all of them were built by the Lodhi dynasty monarchs. Muhammad Shah's Tomb is among the most glorious structures in the garden and it was also not built by a Lodhi. Read on!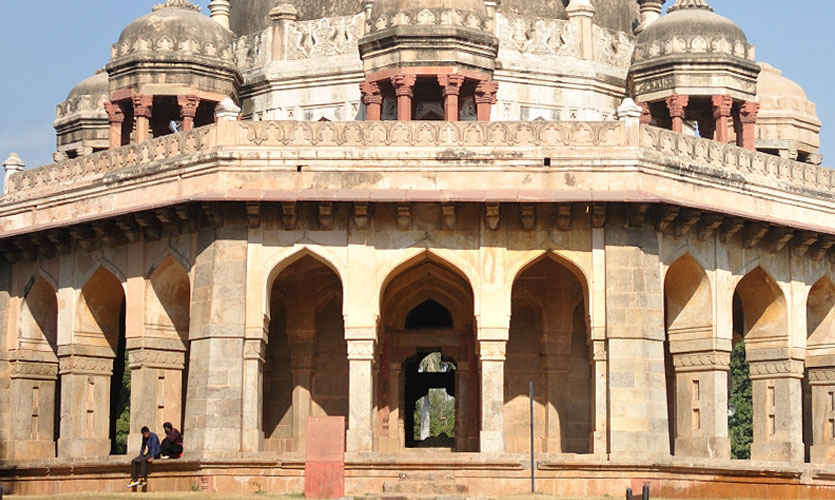 The Most Prominent Sayyid Gem
Muhammad Shah belonged to the Sayyid Dynasty that reigned in Delhi from 1414 - 1451 AD. He was the son of Farid Shah and was the third king of the dynasty. Sayyid was one of the lesser known dynasties in Delhi mainly because they were powerful for a very brief period of time. So, they did not have enough funds or the time to build gigantic structures or entire cities. But they still left behind a few little gems, not too different in terms of design from the ones built by their successors, the Lodhis.
Of the few major architectural remains of those rulers is Muhammad Shah's tomb, who ruled from 1434 to 1444 AD. It contains the typical features of those times, the octagonal plan at the base, robust buttresses on each corner, corbelled doorways, intricately decorated plaster finish and chattris (arched pavilions that look like umbrellas) at the top.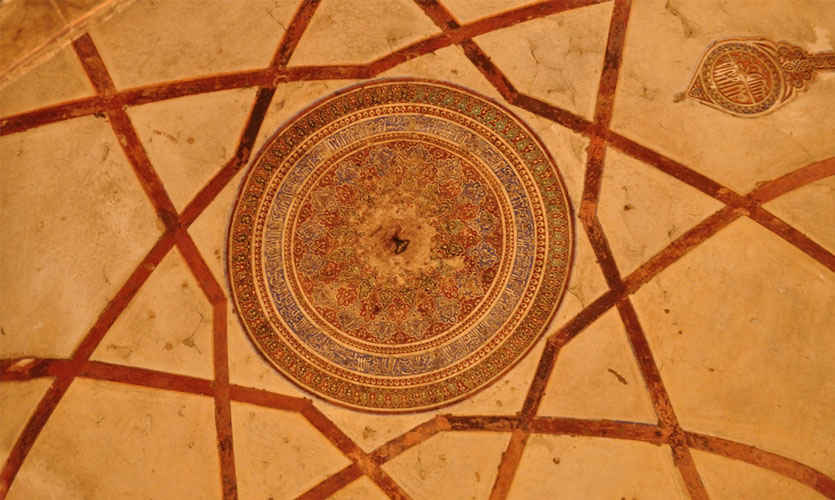 The central chamber surrounded by a verandah is large and has a diameter of around 15 metres. This chamber contains as many as eight graves including that of the king himself and some of his family members. The arched openings on each of the faces are supported on double square pillars. The domes are eight-pillared and of Afghan style with sloping buttresses.
Around the Tomb
The walkways around the tomb, and for that matter, around every other structure in the park are immaculately built and maintained. The tomb is also surrounded by majestic palm trees on all sides just like Humayun's Tomb. It is also very well-lit. So after dark, it achieves a sublime aura with yellowish / orange hues. The tomb itself is situated at a slightly higher plane while the pathways are at a lower level, decorated by immaculately maintained flowering shrubs and lush green lawns.
Overall, it's the perfect way to spend an evening. You can stroll around the garden and visit this, as well as the other monuments.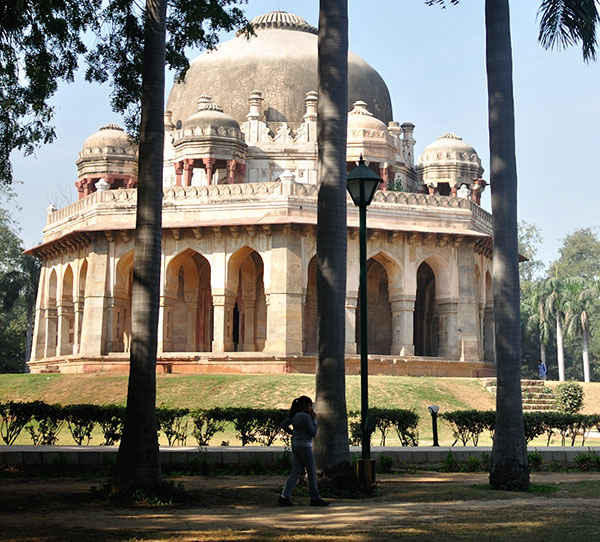 Reaching Muhammad Shah's Tomb
Easy to reach, the Lodhi Garden is one of the major attractions in Delhi. You can reach it from either Jor Bagh or Khan Market metro station. The tomb in question is on the southern side, closer to Lodhi Road.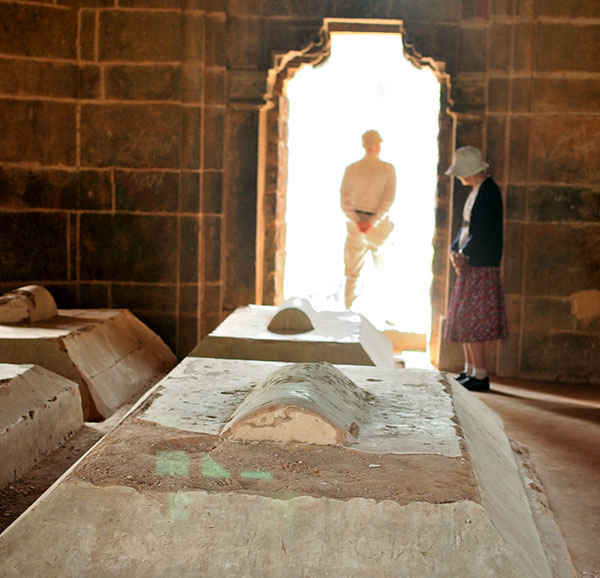 We hope we've tempted you away from run-of-the-mill, usual hangout joints and you'll give this magnificent relic a visit!