Shopping is the best way to spend a happy weekend, and who understands this better than the peeps @ DLF Place, Saket? These guys have always made sure that no one leaves empty handed and this time around they've actually come up with 5 new RAD brands that'll defo make your summer shopping a LOT easier! Scroll on for all them deets.
1. Chique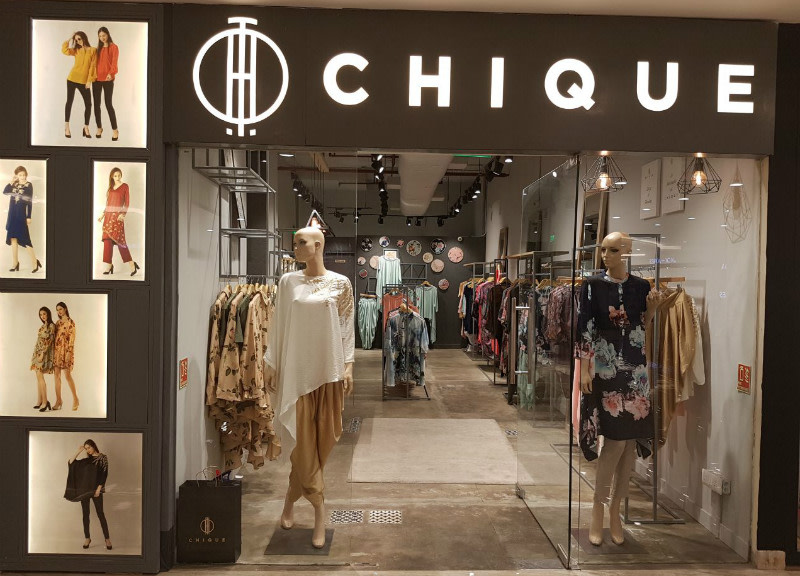 Just as the name suggests, Chique's interior is quite chic and will surely lure you in even before you catch a glimpse of their ah-mazing collection. Talking about their clothes, they literally have something for everyone, from their super stylish and comfy kurtas, to their flowy summer-y dresses, we're in absolute love with their pastel colour range!
If you love to make a statement with your clothes, then do check out their embellished tunics and printed shirt-dresses - scram!
Check Out Their FB Page | https://www.facebook.com/designchique/
2. Korra Jeans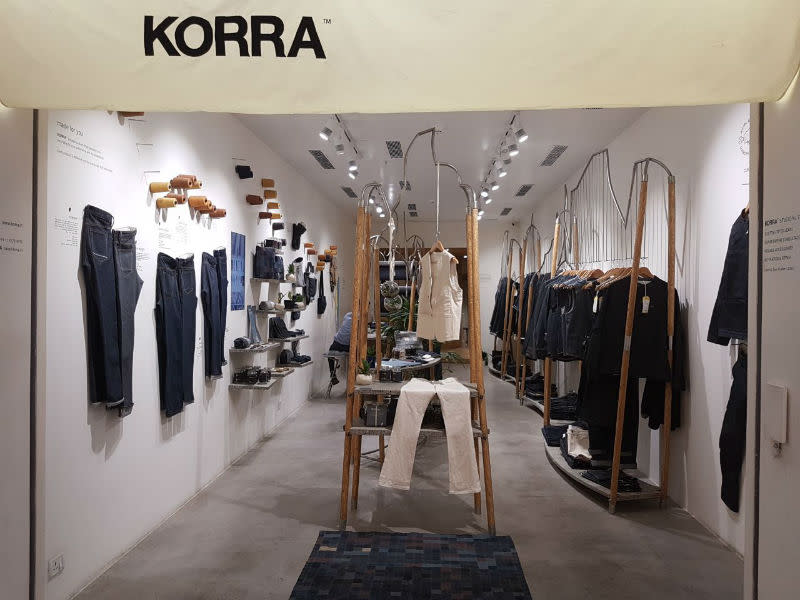 Korra's the answer to your everyday jeans needs. Their jeans are made to perfection, be it in terms of looks or the materials used. Once here, you can choose from their organic, denims and indigo varieties, which are one and all super comfy and stylish. And don't miss out on their denim accessories, 'cause they have some crazy backpacks and pouches on offer too *yayy*!
Check Out Their FB Page | https://www.facebook.com/korrajeans/
3. House Of Fett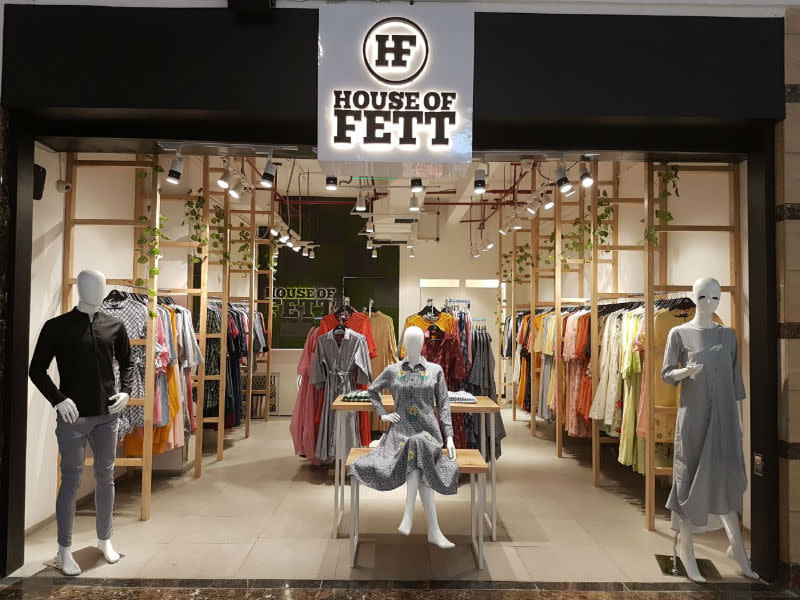 With its easy-on-the-eyes, daily womenswear collection reflecting an earthy and organic vibe, House of Fett is the perf place if you're planning to revamp your summer wardrobe. Their one-piece tunics and airy dresses makes for the perfect choice for balmy days, plus they can be worn both at work and outside *NAICE*!
Check Out Their FB Page | https://www.facebook.com/houseoffettofficial/
4. Ritu Kumar Label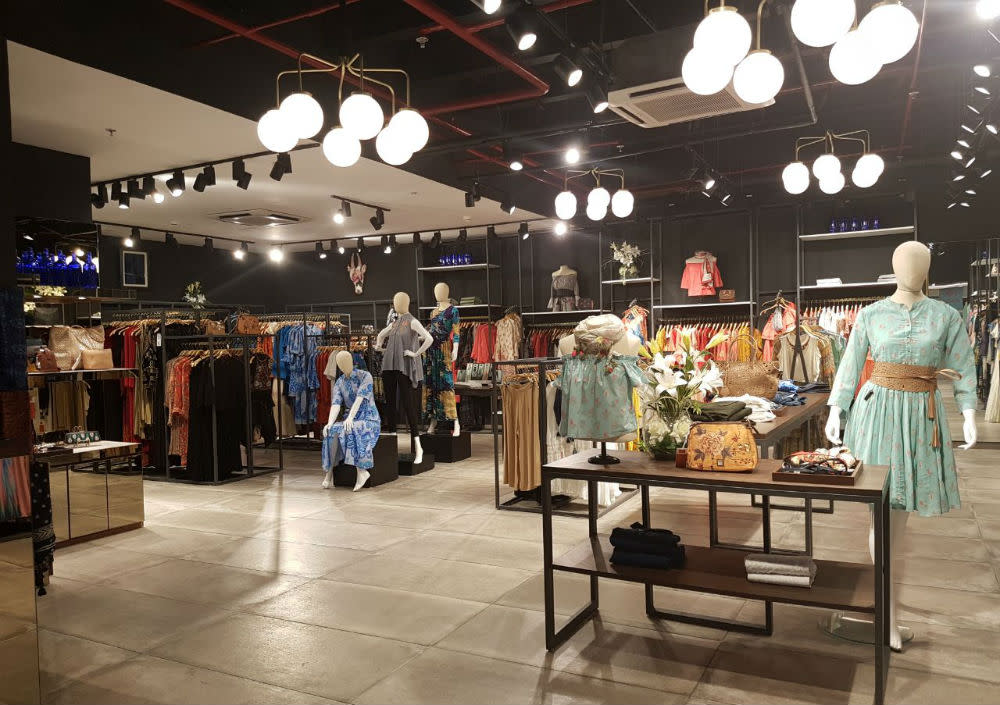 This one's our fave 'cause their collection is absolutely gorgeous! Ritu Kumar's outlet has never disappointed us when it comes to its stunning decor and breathtaking pieces, from day time dresses to evening suits to dresses for special occasions, they have it all. 
And what's more is that they have an awesome collection of hand bags, belts and scarves to match all your outfits too *yayy*! 
Check Out Their FB Page | https://www.facebook.com/RituKumarhq/
5. Tom Tailor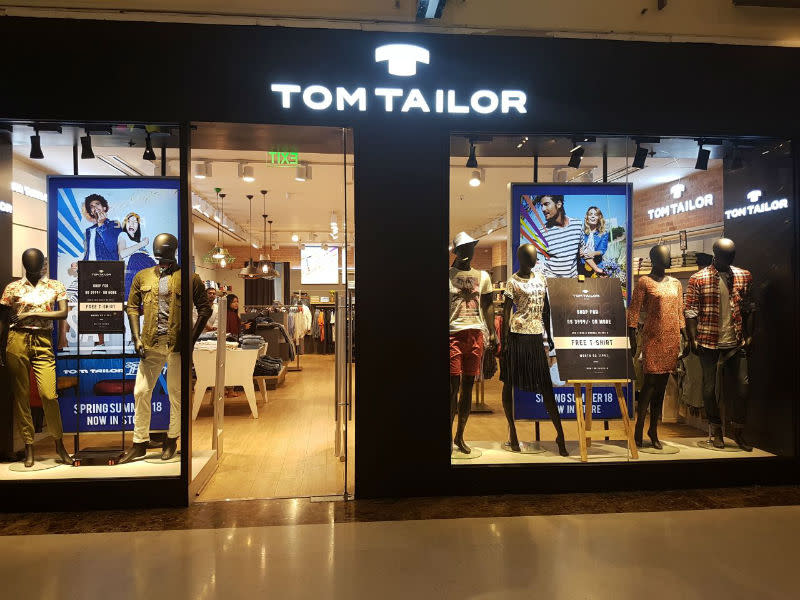 This cool brand is for those who like to chill even under the sun! Their chiller collection is all about summer friendly shirts, dresses and the easy-breezy skirts for girls. For boys, they have a huge variety of check and plain shirts and their cool t-shirts will defo add some colour to your wardrobe!
Check Out Their FB Page | https://www.facebook.com/TOMTAILORIND/
So if you love shopping as much as we do, then we're sure that this weekend is gonna be a happy one with some retail therapy at DLF Place!
Where | DLF Place, Saket
Check Out Their FB Page | https://www.facebook.com/DLFPLACESAKET/