"The fact is that sometimes it's hard to walk in a single woman's shoes. That's why we need really special ones now and then- to make the walk a little more fun" - Carrie Bradshaw. Ahh Carrie and her pearls of wisdom. Every word hits home with us. We love shoes and we love them in huge numbers! It is our substance of abuse. The best one being the handcrafted kind. From handwoven fabrics to the slightly uneven stitch lines, everything about personalized shoes feels right. So quench your soul with these brands to grab those handcrafted personalised footwear from!
1. Banjaaran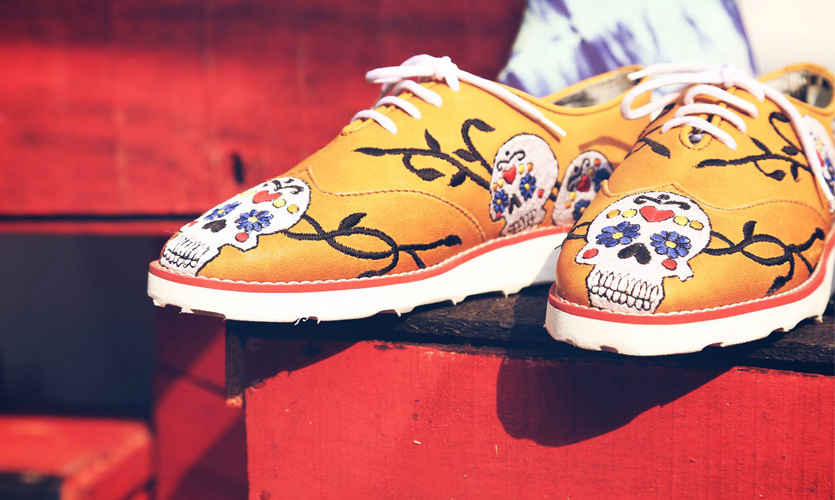 Keep your shoe game edgy and fun because Banjaaran by Mehendee Meera Dureja transcends Indian crafts into footwear that's global and resonates with your wanderlusting soul. A quirky combination of printed fabric, tie dyed leather and woven textiles gives you the masterpieces that come under the Banjaaran umbrella. The winning point? You get to customise your own shoes! It's like your art for your feet.
Call Them Up | +91 9999 951 149
Here's Their FB Page | https://www.facebook.com/banjaaran.diaries
2. Fizzy Goblet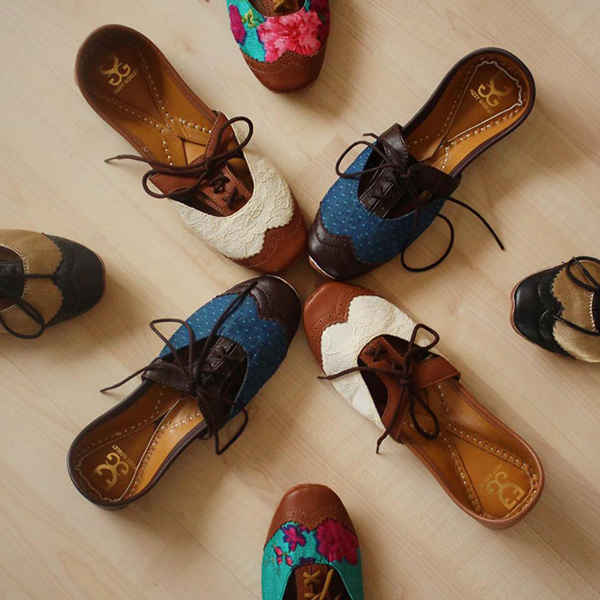 If we had a penny for every time I drooled over a fizzy goblet pair - we'd be able to buy 'em all! Envisioned by Laksheeta Govil as her take on traditional juttis, Fizzy Goblet is now home to a whole new range of footwear, our favourite being their exquisite brogue collection. From lace to denims, they have it all including an all new wedding footwear range! Their designs stand out for their funky appeal and comfort. It's your one stop shop for all your shoes woes.
Shop Online Here | https://www.fizzygoblet.com
3. Aprajita Toor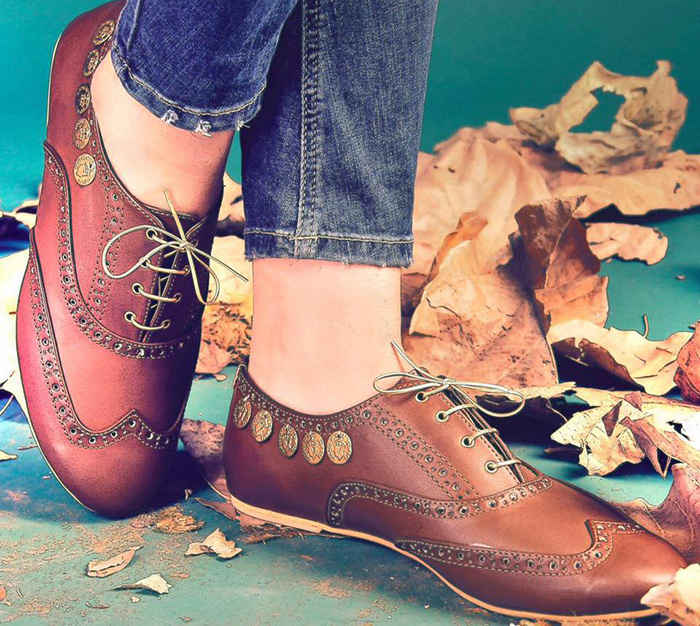 An eclectic mix of Kolhapuris and gladiators is all we need to get my heart racing! Handcrafted and maintaining the pristine art of handmade Kolhapuris, Aprajita Toor has mastered the art of amalgamating contemporary trends with traditional designs. From knee-high Kolhapuri gladiators to hand embroidered heels, we love everything about this offbeat label. The best bit - they cater to all your whims and fancies to give you your own customised pair! Go see.
Shop Online Here | http://aprajitatoor.com/ 
4. Needledust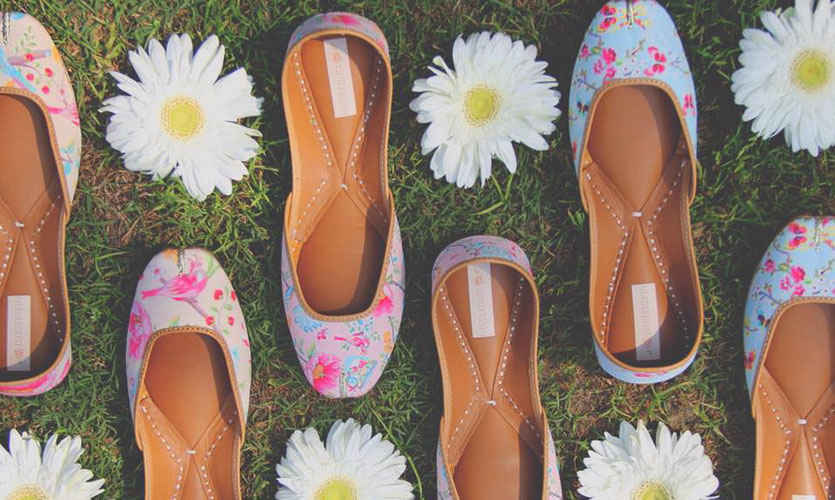 When we think Needledust, we think of the beautiful sound their juttis make. Their most loved product is the ghunghroo jutti, and oh my are they cute! Lined along the tip with a whole bunch of ghungroos, these beauties make the most harmonious of sounds when you walk in them. From bright silks to quirky embroidery, needledust is all about the virtues of handmade. Plus, we absolutely adore their cute floral packaging!
Location | 40-B, Ground Floor, Opposite The Wishing Chair, Shahpur Jat
Shop Online Here | https://www.needledust.com
5. Kanvas Kloset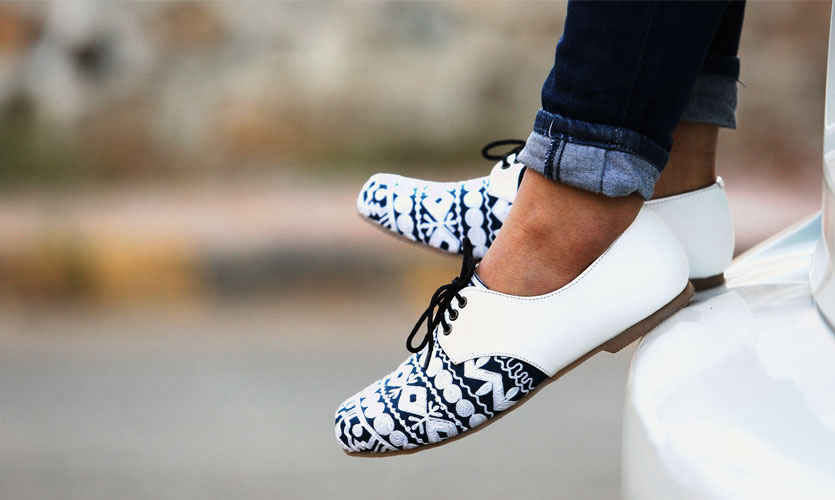 Inside their 'kloset' is a the Narnian equivalent of shoe land! Beautifully handpainted and handcrafted footwear is the forte of Kanvas Kloset. Founded by Komal Panchal, Kanvas Kloset focuses on redesigning the heritage crafts of India with a modern fix. The art of Madhubani paintings, Kalamkari and block printing have found beautiful expressions in their loafers and kolhapuris. Their handpainted and handcrafted madhubani ballerina shoes are like nothing that you've seen before!
Shop Online Here | http://kanvaskloset.com/shop