From Starbucks To The Irish House, Here's 12 Awesome Eateries That Launched In Oct
As much as we all love the constant launch of new and exciting places in Delhi, sometimes it can be hard to keep up. And that's why, as October has come to an end, we're here with all the best restaurants and cafes that opened around town during the month, for those of you who can't get enough of new places and new experiences! Check out our list of 12 awesome new restaurants on the block, which have already become the talk of the town! 
1. The Irish House, Nehru Place
 
With its delightful interiors, and even livelier outdoor seating, The Irish House in Epicura is one of our fave new hangouts! Their extensive list of both domestic and imported beers go perfectly with their scrumptious delicacies, giant screens, and readily-available board games, for a fun filled time with our loved ones. For every time we're craving a chilled beer and an even more chilled out afternoon, we know just where to go! 
Meal For Two | Rs 1,500 
Location | Epicuria, Nehru Place Metro Station
Check Out Their FB Page | https://www.facebook.com/TheIrishHouseNehruPlaceDelhi/ 
2. Starbucks, Khan Market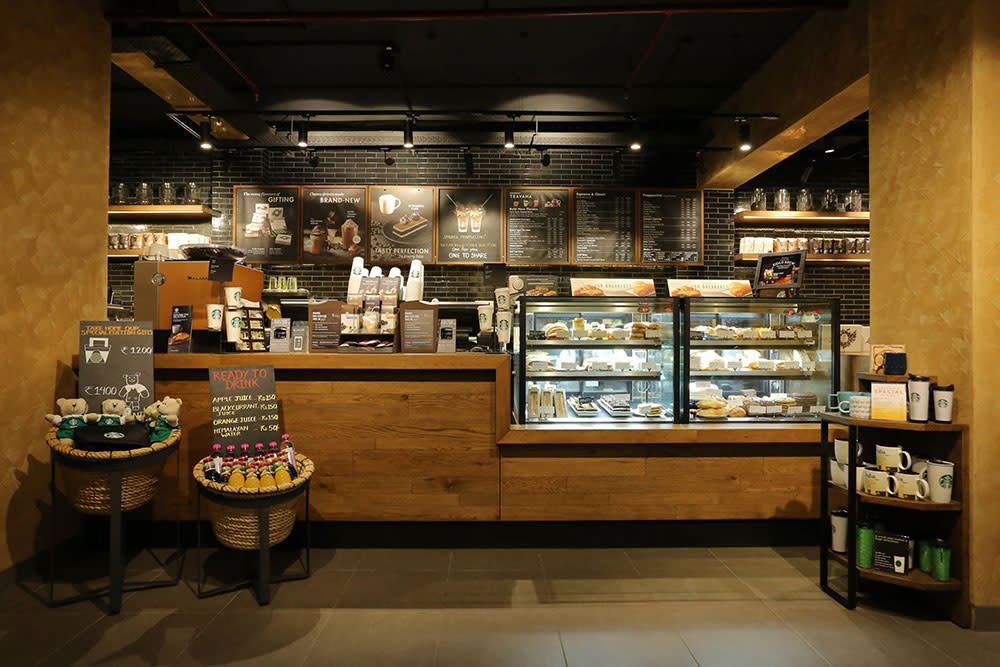 Yes, it has finally happened! Starbucks has opened its doors in the posh locality of Khan Market, and we're wondering if there could be any better fit! With our love for the beautiful, open streets of Khan Market, and the delicious, caffeine-soaked servings of Starbucks, there is literally nothing else we need from a winter afternoon in Delhi! 
Meal For Two | Rs 700
Location | 44, Rabindra Nagar, Khan Market
Check Out Their FB Page | https://www.facebook.com/starbucksindia/ 
3. Fur Ball Story Cafe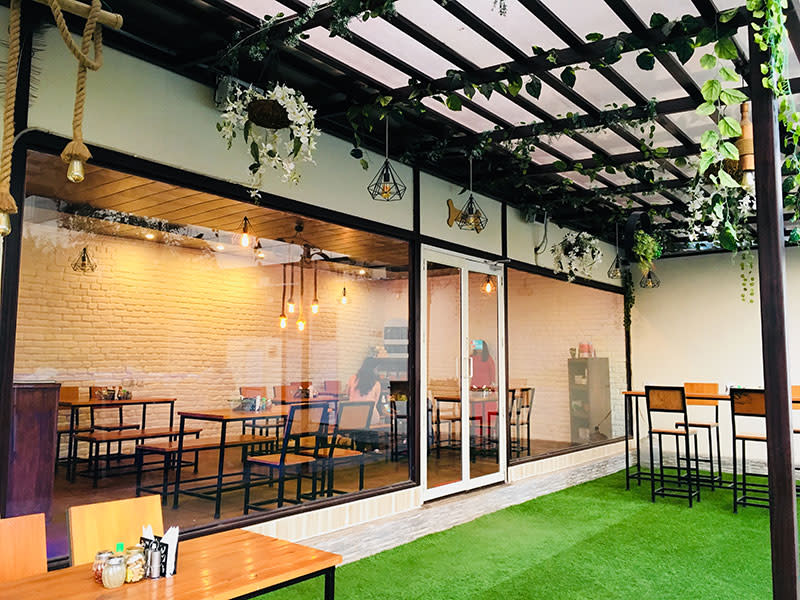 Attention all dog lovers in the city! Fur Ball Story has opened this pet- friendly cafe in Gurgaon, for when you feel that sudden urge to pamper your furry friends! Their specially-curated menu has room for doggie dabbas, as well as a multi cuisine menu for hoomans to enjoy while their pets have the time of their lives on their day out. Plus, it has India's first pet therapy centre! Come on by!
Meal For Two | Rs 800
Location | Saraswati Kunj, Sector 54, Golf Course Road, Near Vatika Towers, Gurugram 
Check Out Their FB Page | https://www.facebook.com/furballstory 
4. The Brew Room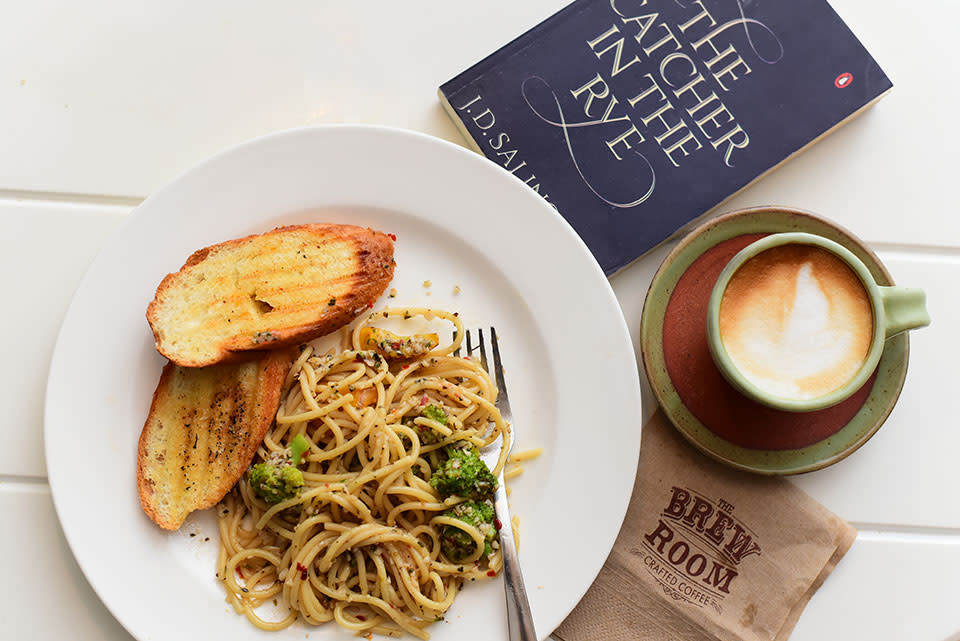 Another gem at the emerging hub of SDA, The Brew Room is your one-stop destination for all the best brews - from the strongest of coffees to the most artisanal cups of tea, offered in cutesy interiors and a delightful atmosphere. In addition, they also offer mouth watering meals that'll stay with you a long time even after you've left, and keep you coming back for more! And while you're having a perfect time with your friends, don't forget to gorge on their Pizza Sandwiches and Red Velvet Waffles (if you want to live without regrets!). 
Meal For Two | Rs 750 
Location | C- 16, First Floor, SDA Market 
Check Out Their FB Page | https://www.facebook.com/TheBrewRoomDelhi/ 
5. Filmy Flavours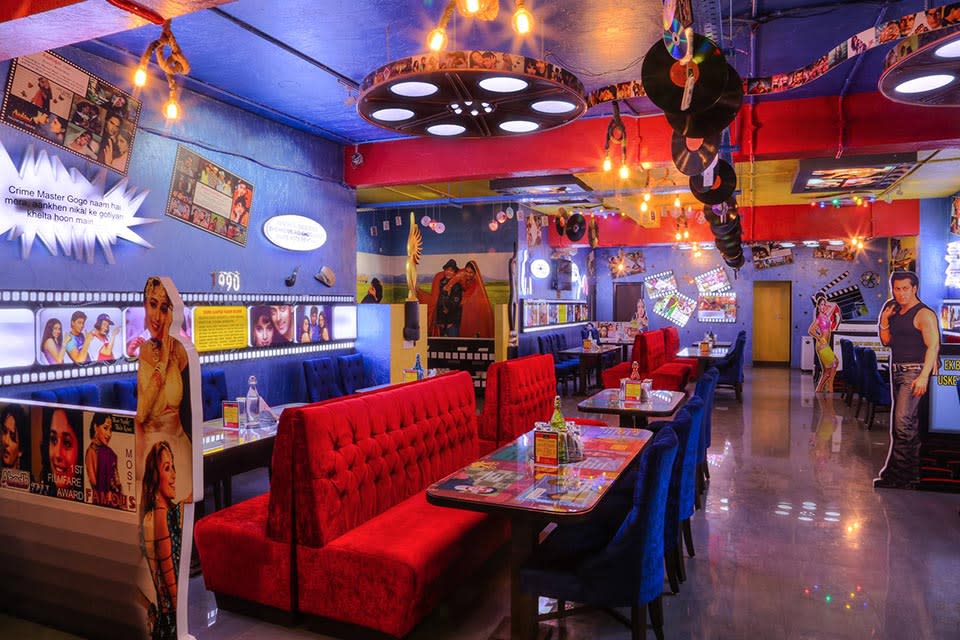 In a country where even the haircut of an actor in a movie is taken very seriously, a good Bollywood-themed cafe was long due. And with unapologetically filmy decor and dramatic interiors filled with movie posters, wall art, and even props from our most beloved Bollywood movies, the Filmy Flavours cafe in Noida does not disappoint! 
And they sure seem to know that we Indians love our food as much as we love Bollywood. Their Mastani Papdi Chaat, Sallu Soya Chaap Masala, Bajirao Black Forest Pastry and a lot of other items on their menu are definitely blockbusters and beg to be sampled! 
Meal For Two | Rs 950 
Location | 1st Floor, Plot 36, Block H-1 A, Commercial Market, Sector 63, Noida
Check Out Their FB Page | https://www.facebook.com/FilmyFlavours/ 
6. No Objection Cafe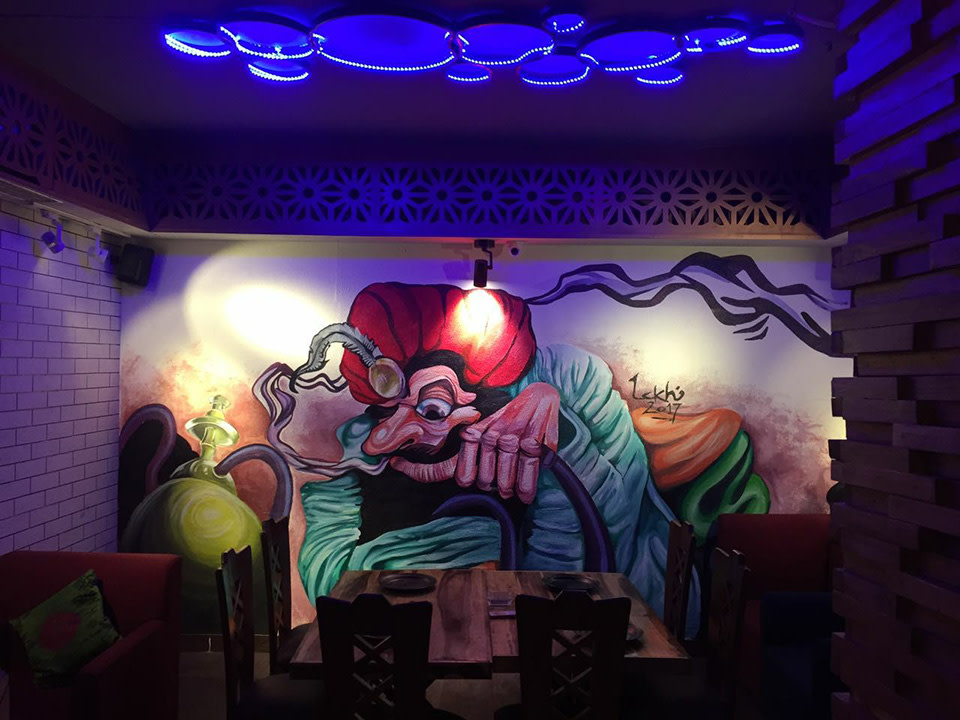 Reinforcing our undying love for the vibrant Hudson Lane and its quirky cafes and their unique interiors, the No Objection Cafe is a new place for college students to have a wonderful time. With its cool AF lighting and intriguing wall art, you'll love to have a look around the place while you gorge on their multi cuisine menu. Seeya there then?!
Meal For Two | Rs 700 
Location | 2528, Hudson Lane, GTB Nagar 
Check Out Their FB Page | https://www.facebook.com/No-Objection-caf%C3%A8-283309748743081/ 
7. The J Cafe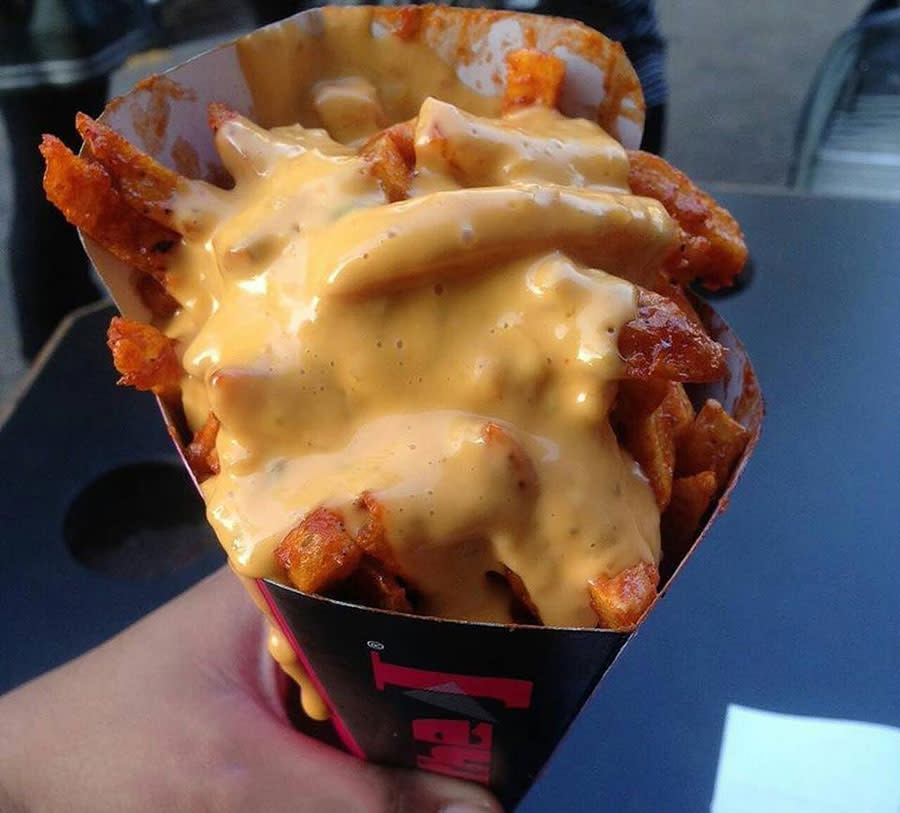 Picture Credits: navimumbai_foodjunkies
Mumbai's super-famous cafe has finally come to Delhi, and we totally get the hype! Specializing in fries and milkshakes, it's the perfect place to go to when you're craving a delicious, easy-to-eat, or even a totally Instagrammable snack! Their milkshakes and fries are topped with unique flavours and toppings you couldn't imagine would taste that good. 
The Burrito Fries and the Chicken Magic Fries are most definitely on our priority list to go check out, as is their mouth watering menu of milkshakes that'll make you drool, while making other people totally J-ealous! 
Meal For Two | Rs 400
Where | 7, Ground Floor, Shop 2, Satya Niketan
Check Out Their FB Page | https://www.facebook.com/thejcafe 
8. Kheer, Roseate House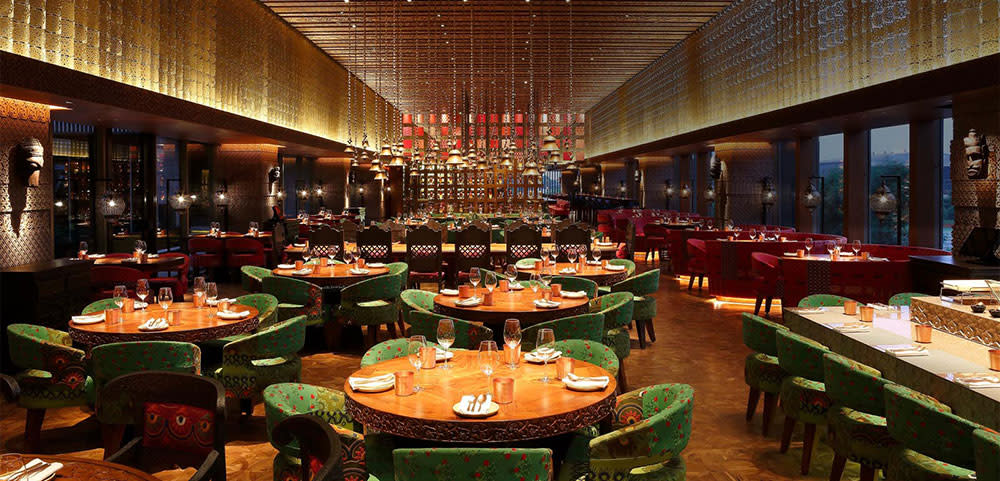 Nested in one of the finest hotels in the city, the newly launched restaurant called Kheer looks nothing less than divine! The restaurant's lavish, luxurious interiors and the classy lighting are a work of art in themselves, as is the menu. Their unique take on Indian cuisine is par excellence, and might just give you street food vibes in an uber-luxe atmosphere! 
Meal For Two | Rs 4500 
Where | Roseate House, Asset 10, Hospitality District, Aerocity
Check Out Their FB Page | https://www.facebook.com/roseatehouse/ 
9. Philtre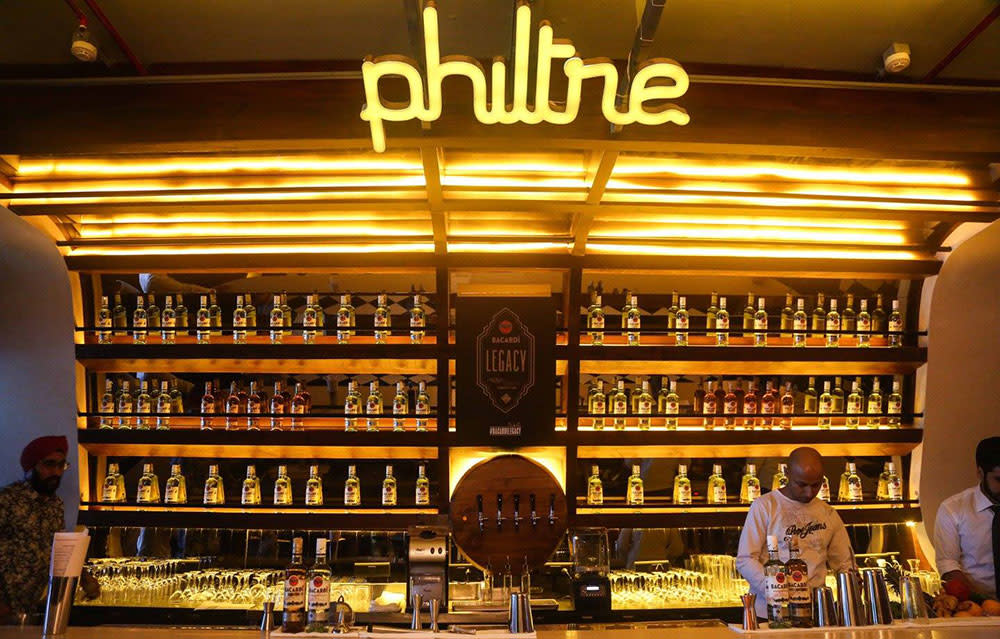 This all-new bar in Gurgaon has fast become the talk of the town, with its swanky interiors and super gorgeous bar. The casual dining space boasts of a pretty interesting menu of Indian fare. Their menu includes a host of drool-worthy dishes such as Magic Fish Fingers, Butter Chicken Fondue, Handi Paneer Lasagna and more. If you want to enjoy a good drink with your gang while eating some deliciously desi dishes, head to this new place in G-Town! 
Meal For Two | Rs 1,300
Where | SCO 40, 1st Floor & Terrace, Sector 29, Gurgaon
Check Out Their FB Page | https://www.facebook.com/philtrebistro/ 
10. Tiny Tuscan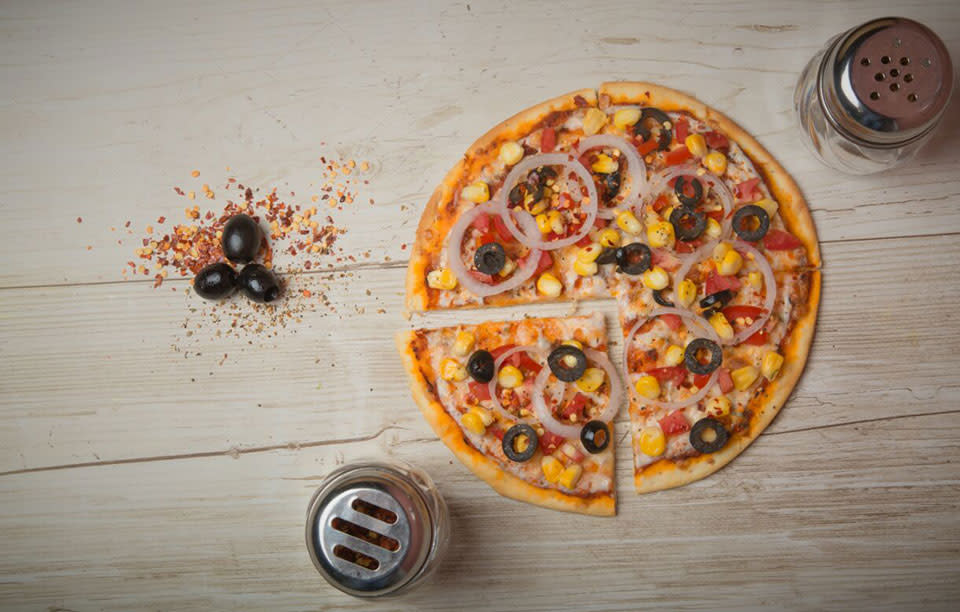 Tucked away in a peaceful corner of DLF Galleria, we found a perfect little cafe to satisfy your Italian cravings and the quest for new and interesting recipes to treat your taste buds to! With its wooden interiors and dim lighting, it makes for a warm, cozy place that'll make you fall more in love with it, as you enjoy the divine aroma and a host of Italian dishes like none you've ever had before! 
Meal For Two | Rs 500 
Where | SF - 16, First Floor, DLF Galleria, DLF Phase IV, Gurgaon 
Check Out Their FB Page | https://www.facebook.com/tinytuscan/ 
11. Cafe Dori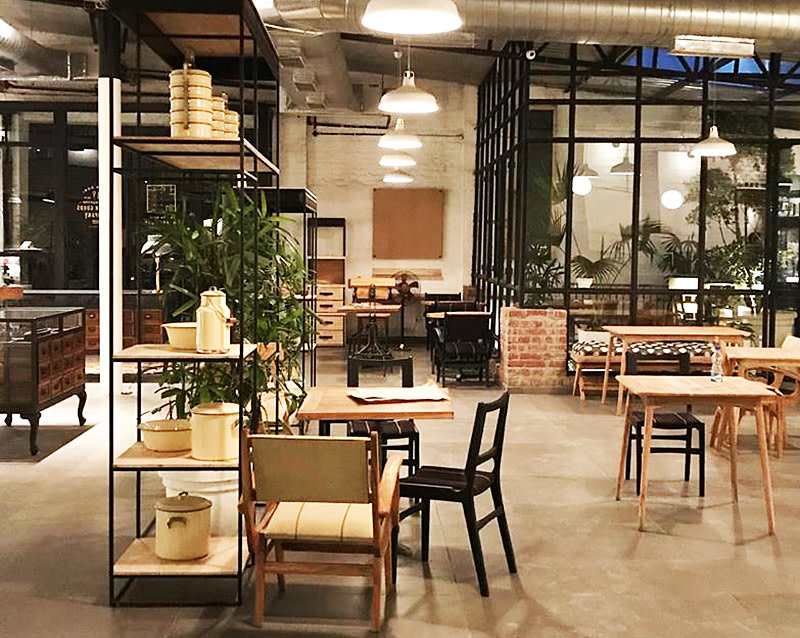 Nappa Dori launched its in-house cafe this month, and we couldn't be prouder of it being a part of Delhi! Their beautiful cafe-cum-studio is the perfect place to lounge about, look at their gorgeous collection and have a cup of some freshly brewed, delicious coffee. Sounds like an afternoon to-die-for, doesn't it? Check out this new beauty in Chattarpur, and you'll understand why we're going gaga over it! 
Meal For Two | Rs 800
Where | Dhan Mill Compound, 100 Feet Road, SSN Marg, Chattarpur 
Check Out Their FB Page | https://www.facebook.com/nappadori/  
12. Mr. Mamagoto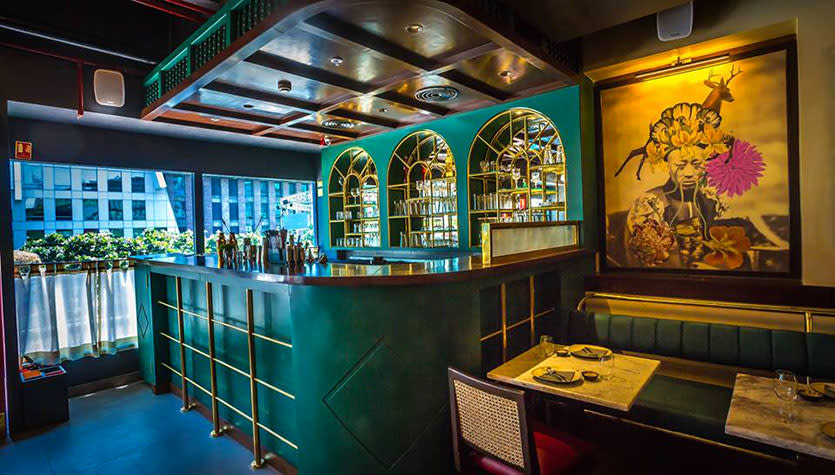 A delightful new place in DLF Cyber Hub, Mr. Mamagoto boasts of quirky, yet classy interiors, and a carefully curated menu of food and cocktails! Though this place is new around the block, it definitely has captured Delhi's attention, and rightly so! It's the perfect amalgamation of sophistication and quirk, a menu par excellence, and a vibe you'll never forget - doesn't it sound like a place worth your attention?! 
Meal For Two | Rs 1,600 
Where | DLF Cyber Hub, DLF Cyber City, Gurgaon 
Check Out Their FB Page | https://www.facebook.com/mrmamagoto/ 
We don't even know what you're waiting for! Go ahead and explore these new hotspots, you may find a place you'll want to go back to every day! :)