Are you one of those who love cooking and experimenting in the kitchen? Or are you one of those who loves food but don't want to go through an excessive amount of trouble preparing a snack? Well, LionFresh has got the situation all sorted for you guys. Read on for everything you need to know about this food processing newbie in town!
So Much Variety!
The newly launched food processing brand brings to you superior-quality meat products exported from different parts of the world which promise nutritious and delicious meals. They offer a large amount of variety so you can enjoy chicken, lamb, turkey, pork and seafood products based on your gastronomic preferences. 
Indulge in lamb shanks, pork ribs (yum!), hotdog sausages, Norwegian salmon fillets and lots more! Apart from that, you can pick up these products in raw, ready to cook and slow cooked form depending upon how much work you plan on putting in their preparation. 

Quality Food & Hygiene Ensured
LionFresh has imported the world's best machinery from Germany and Australia to ensure top-notch quality when it comes to food processing. Their Sous Vide method of cooking, where food is sealed in airtight plastic bags and then placed in a temperature-controlled steam environment promises uniformity in terms of flavour and texture, apart from retaining moisture. Plus, their delivery entails three-layered packing to ensure maximum food protection. Their delivery hub is in South Delhi and the order is dispatched within 20 minutes of placing the order.
Absurd Ease of Cooking
Their slow cooked collection is made to cater to those who prefer good food with minimal fuss and effort. All you have to do is defrost the meat in the refrigerator and once chilled, reheat as mentioned in the product descriptions. Add your preferred sauces and gravies to make it a lip smacking dish. 
We happily tried their sous vide pulled pork in a burger by simply slathering it in Veeba barbeque sauce, while shallow frying it. It was a super-quick and delightful snack. You can make pork belly wraps, lamb shanks and pork ribs in the same, super-easy fashion!

Easy Availability
Apart from delivering high quality meats (fresh, ready to eat, slow-cooked and frozen), as well as seafood, all securely and hygienically packed directly to your doorstep, LionFresh has products available in many retail stores such as Nature's Basket, Modern Bazaar and Le Marche, to name a few. On top of that, they're launching their menu in PCO Bar, Vasant Vihar. You can order and cook them at home yourself or can enjoy the expertise of chefs at various restaurants LionFresh caters their products to! This one definitely needs to be taken out for a spin guys!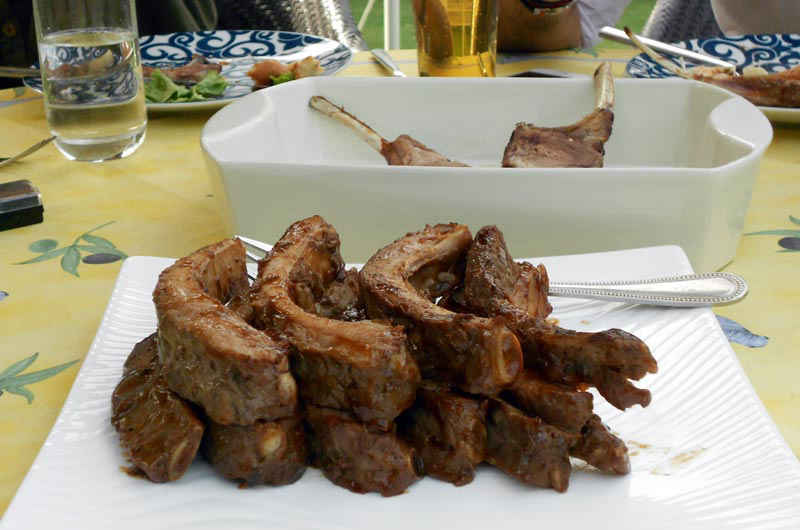 Call them up | 1800 2701 285
Shop Online | http://lionfresh.com/