From Nagaland To Sikkim - Here Are 5 Types Of Authentic Momos We Tried At Dilli Haat In INA!
Dilli Haat is and always will be our favourite place for momos - Nagaland, Manipur, Sikkim, Uttarakhand and the list goes on and on! There are a variety of state food stalls where you can get delicious momos, thukpa, chowmein and much more and we tried a few of them in search for the best momos! Here's our verdict:    
1. Momo Mia From Arunachal Pradesh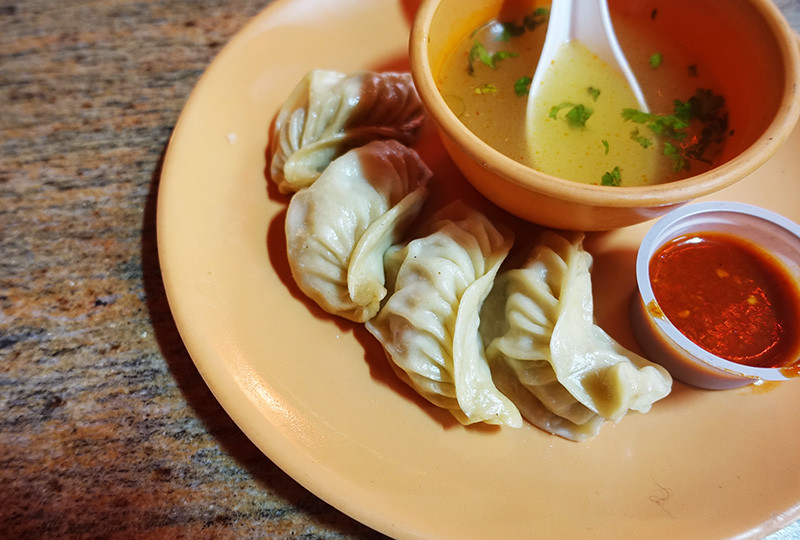 If you love North-Eastern Indian food, this stall is a delight called Momo Mia - the Arunachal Pradesh stall! We ordered Steamed Vegetable Momos & Egg Fried Rice & we weren't disappointed! Equally good were the Fried Chicken Momos. A plate of momos will cost you Rs 150 here.
2. Steamed Veggie Momos From Meghalaya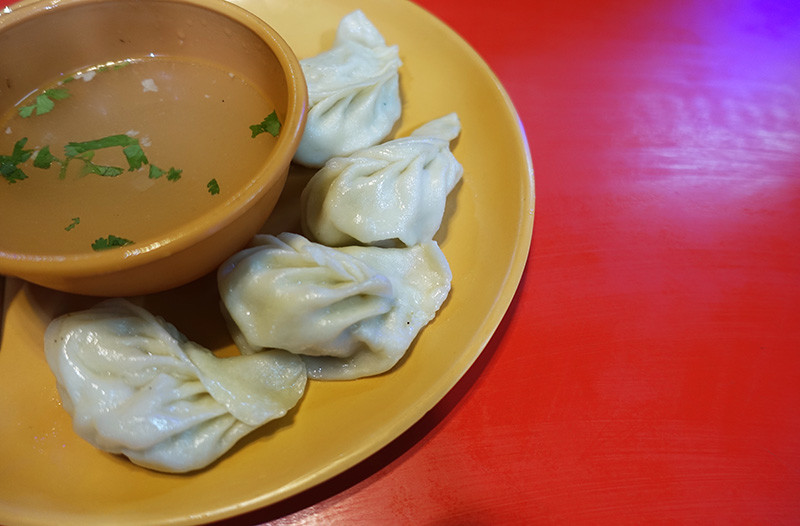 This is one of the most visited stalls in Dilli Haat and so we couldn't miss out on it. We tried the Steamed Vegetable Momos and Chicken Thukpa here. Both the dishes were really good - the momos were juicy and although the Thukpa was a little bland, adding a little soya sauce did wonders to it! A plate of momos will cost you Rs 130 here.
3. Fried Chicken Momos From Nagaland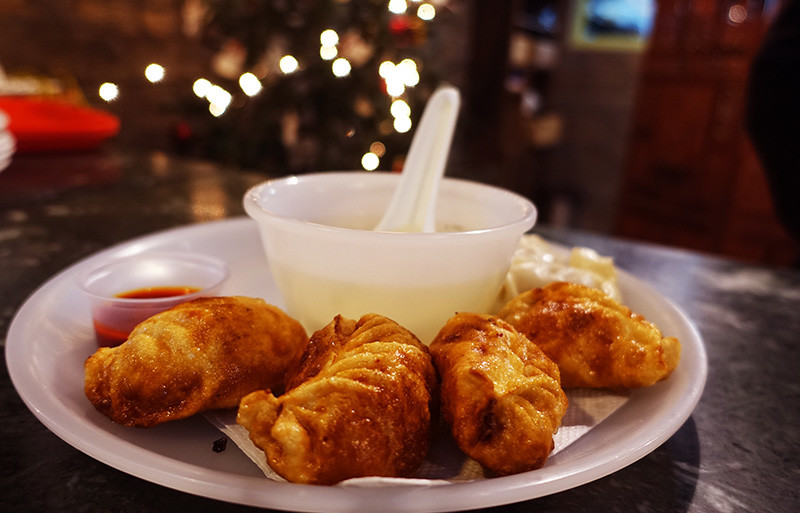 This stall had the best momos in Dilli Haat! We tried the Fried Chicken Momos here and they were absolutely delicious! Served with clear soup these were a little bigger than your usual momos and still managed to be perfectly cooked, golden-brown on the outside with juicy chicken inside. Also, don't miss out on their speciality - the Pork Raja Mircha. A plate of momos will cost you Rs 150 here.
4. Steamed Chicken Momos From Sikkim 
The momos here are as authentic as possible! We tried the Steamed Chicken Momos and they were scrumptious! The chilli sauce served with it was a little too hot, so make sure you order a glass of Fruit Beer with it to douse the fire in your mouth! A plate of momos will cost you Rs 130 here. 
5. Pork Momos From Manipur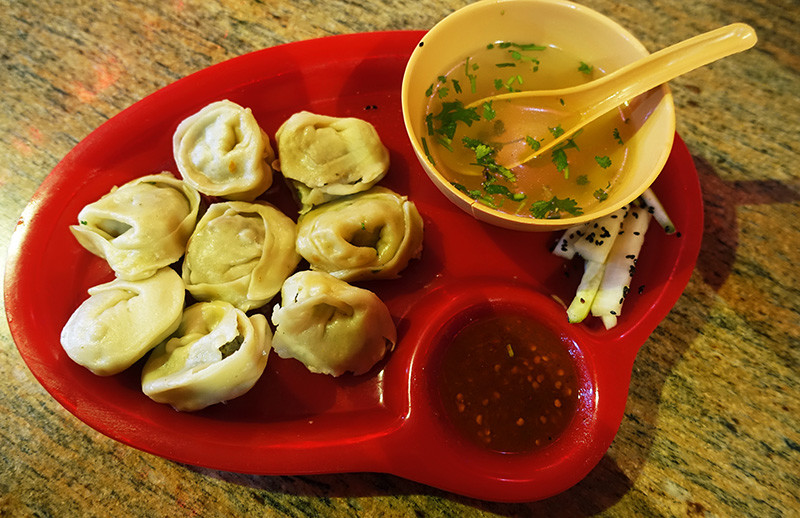 Decorated with fairy lights and lamps, the outdoor seating at this stall looks gorgeous! We ordered the Pork Momos and Vegetarian Thukpa here. Even though the momos were a disappointment as they were undercooked, the Thukpa on the other hand was flavourful and warm, just perfect for a winter evening! A plate of momos here will cost you Rs 150 as well. 
So the next time you're craving momos, drop everything and rush to Dilli Haat in INA! 
Browse Through More Images: