From Momos To Shawarmas, We've Hunted Down 5 Great Joints On Our Noida Foodwalk!
We cannot help thinking how under-rated some places turn out to be and yet, when looked into with great research and taste, turn out to be quite a lip smacking surprise! This past week, we visited Noida quite a few times only to discover that the city which has lived in the shadow of its big brother, saadi Dilli, has quite a lot to offer. From chaat wallahs and cafes that have been college and school hideouts for the past 20 years, it's time Delhiites head out to this part of Delhi NCR to taste what is indeed some fine gastro delights with our top 5 favourite joints to never miss when in Noida!
1. Teasta The Tea Shop
Started in 1996 by an Army man in a small garage, this shop grew by leaps and bounds within a small time frame only to be labelled as the most legendary place in Noida. Their fame is such that the market in which this small shop is located in is generally referred to as the Tea Shop Market. Specialising in coffee and tea, Tea Shop brews one of the best Hazelnut Cold Coffees, Iced Teas and grilled sandwiches. We also bought some freshly procured Darjeeling tea from this place and cannot stop gushing about it! Come on by!
Location | Teasta The Tea Shop - 16, Godavari Complex, Sector 37
Meal For Two | Rs 200
Timings | 10:30 A, – 9:30 PM
Call Them | +91 9818 894 695
2. Chanda Food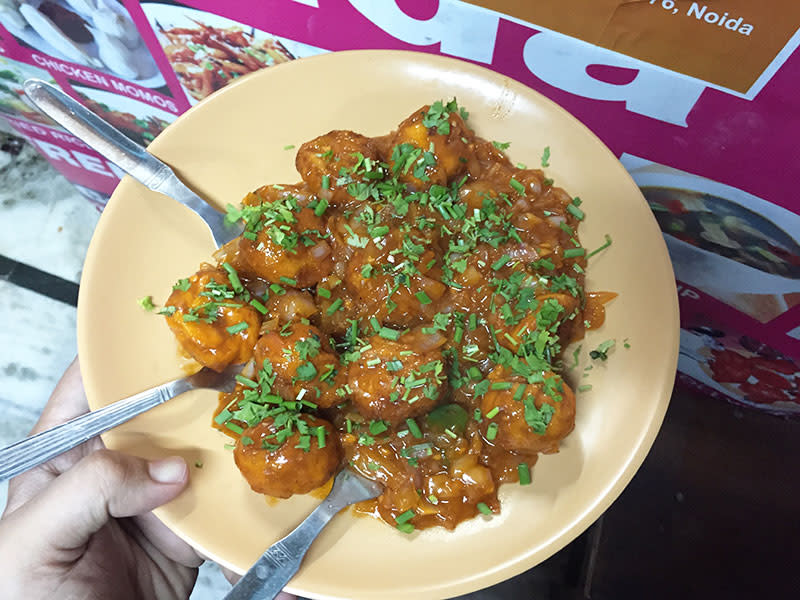 We all have that one Chinese van in each of our localities that we love and can never manage a week without, and that is exactly what Chanda Food does! Noida is famous for its abundant momo joints and Chanda tops that list. Cooking up steam and fried variants of momos, Chanda also specialises in Chilli Momos which is their forte.
Interestingly, the Chilli Momos are made by adding pan seared vegetables onto the fried momos, making them scrumptious! Apart from never-to-miss momos, this place also dishes out noodles, rice, chopsuey and lots more.
Location | Chanda Food - 140 Jaipuria Plaza, Sector 26
Meal For Two | Rs 350
Timings | 12 Noon – 10 PM
Call Them | +91 9810 303 952
3. Balle Balle Shawarma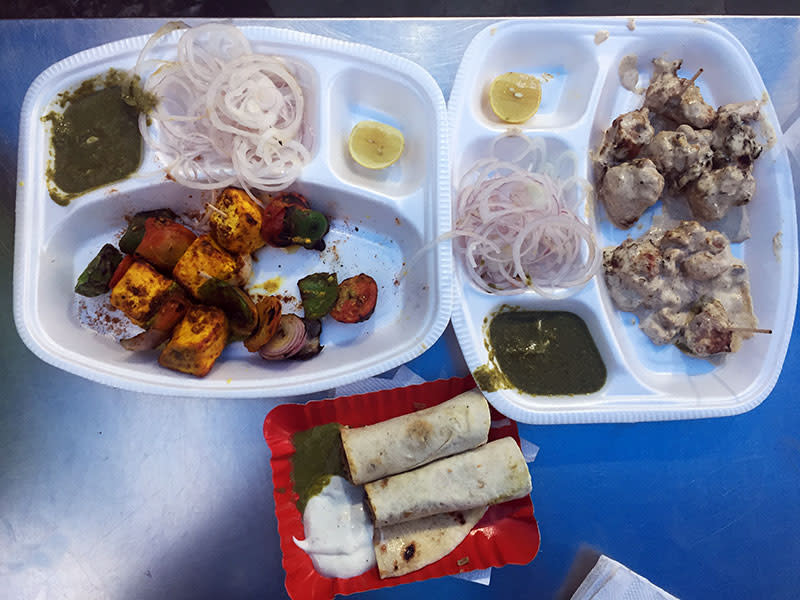 Going by the name of this place, it must have been started by a life-loving Punjabi and that is mirrored by the food at this place! Full of flavours and dripping with cream, this place attracts throngs of hungry Noida vaasis. Famous for its shawarma, Balle Balle also delivers some heavenly Paneer Tikkas, Chicken Afghani and other things Mughlai. When craving some tandoori delights, this place is not to be missed!
Location | Balle Balle Shawarma - 865, Maharishi Dayanand Marg, Mayur Vihar Phase III, Sector 29
Meal For Two | Rs 400
Timings | 11 AM - 11 PM
Call Them | +91 9205 309 303
4. Bombay Bhel Puri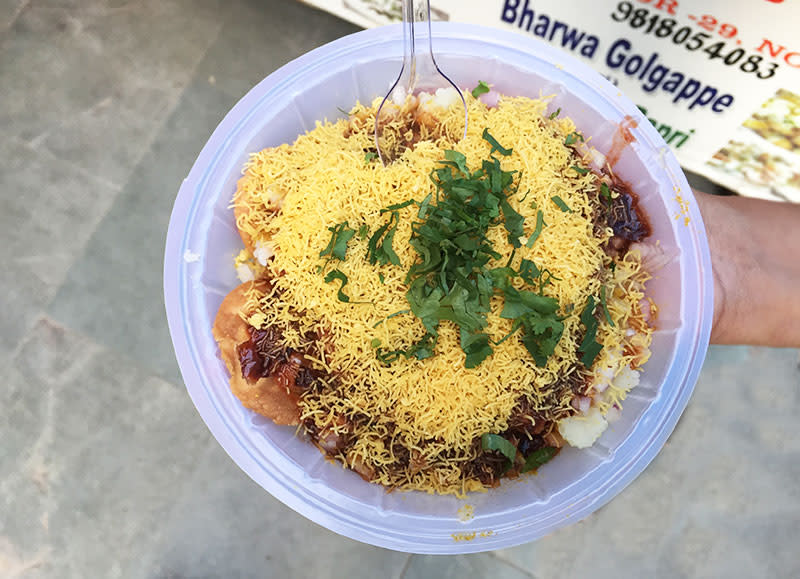 A small stall in the busy Brahmaputra Market of Sector 29, the uncle who runs this cart has been around since 1995. Dishing out only Bhel Puri, Sev Puri, Jhal Muri and Dahi Puri, it's safe to say that this is the best Bombay Bhel Puri stall in all of Delhi NCR! We have never had any bhel better than this and also recommend the Bharwa Golgappe at this stall and for this, thank us later y'all!
Location | Bombay Bhel Puri - Brahmaputra Market, Sector 29
Meal For Two | Rs 100
5. Cafe La Poya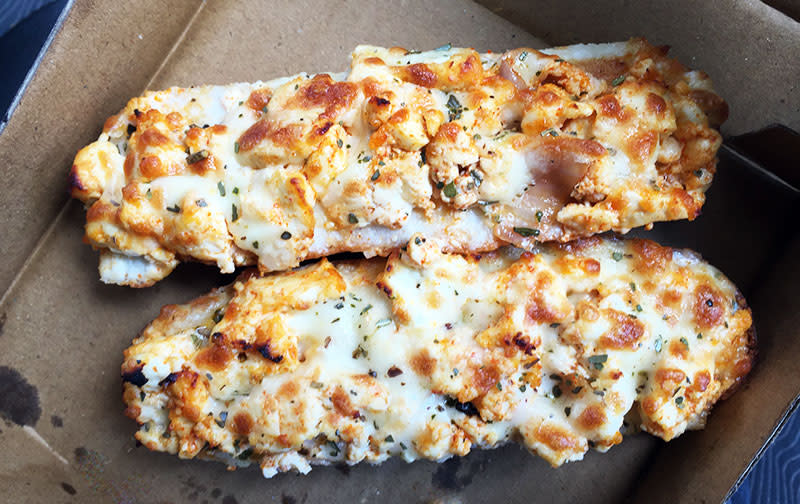 A small cafe situated in one of the least sought-after shopping complexes in the middle of a residential colony, we found a place fit to be on our top 5 list for must haves in Noida. The sandwiches, submarines and pizzas this place makes is nothing short of spectacular! We definitely recommend y'all try out their Chilly Chicken Submarine, Chicken Tikka Sandwich and Teekha Paneer Sandwich! Cafe La Poya is one of those few places we wouldn't mind driving all the way down to Noida for!
Meal For Two | Rs 300
Location | Caffé La Poya - 10, Kirtimaan Plaza Behind Mother Dairy, Sector 30
Timings | 11AM – 10 PM
Call Them | +91 9311 115 321
Check Out Their FB Page | https://www.facebook.com/Caff%C3%A9-La-Poya-102342206481390/
Many of you are going to relate to these legendary places in Noida while those of you who seldom come to this part of NCR, it's time you start creating your own food memories in Noida!