One of the most iconic spots in the city and the reflection pond of Delhi's vibrant and colourful ethos, Dilli Haat is still the regular Delhiites' go-to spot for a wholesome ethnic Indian experience. Been around for more than 20 years now, the cityscape around this open air plaza has changed beyond recognition but once you step inside this beautiful cultural complex, it feels and looks pretty much just as it looked two decades back. 
Sprawling with handicraft and handloom stalls that switch and change every fifteen days, Dilli Haat is one of the few places where you can both figuratively and literally get a taste of India. With not only the best handicrafts available from around the country, Dilli Haat is also home to a number of State food stalls which thankfully are permanent fixtures, thus making the place a culinary extravaganza!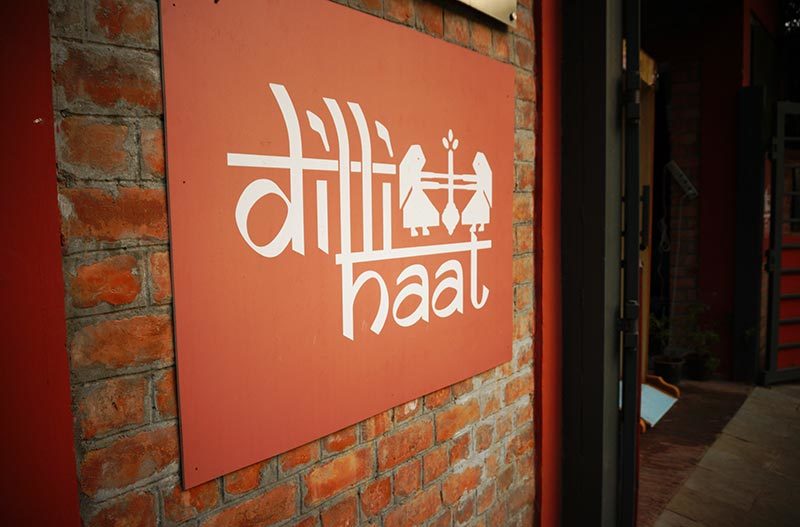 What's even more bonkers is that the State food stalls here go above and beyond in serving their respective cuisines and serve even the most rare delicacies in addition to the state specialities and that too at completely unbelievable prices! Having hogged like the bhukkads we really are at this vibrant demi-hamlet, we're here with our top picks from the food stalls:
Veg Pad Thai Noodles @ Nagaland Stall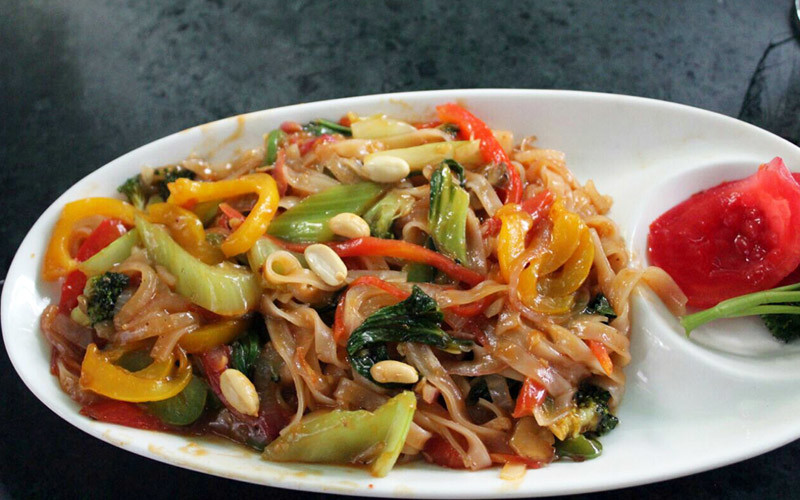 One of the most exotic states of India and home to a number of indigenous tribes, the food hailing from Nagaland is just as exotic with a very unique aroma surrounding the stall. We tried the Veg Pad Thai Noodles, which had the most indescribable taste! A little bit of sweet, salty and tamarind kinda sour flavour made them quite delectable. And this, combined with loads of peanuts, bell pepper and garlic only added to the wonderful flavour of the noodles. Another favourite here is the Fried Pork Dumplings, which are not only rare to find outside Dilli Haat, but also taste best right here at the Nagaland Stall!
Price | Rs 210
Ragda Patties @ Maharashtra Stall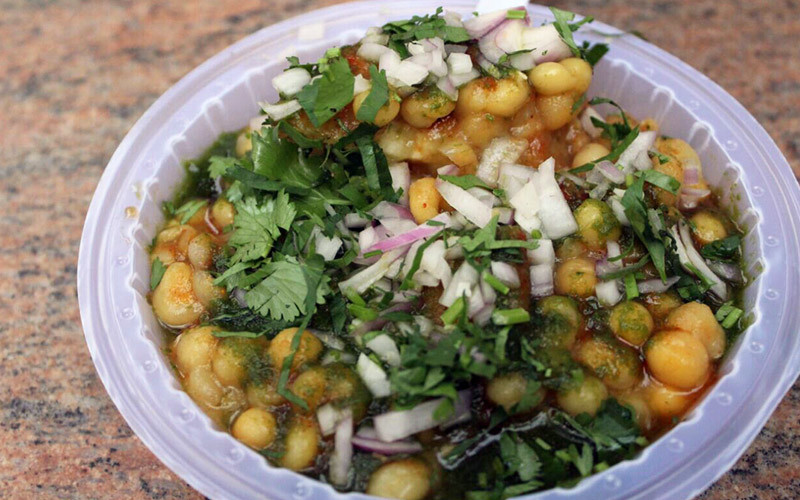 Maharashtra is famous for its lip-smacking street food and different patties and pao combinations. The Maharashtra State Stall in Dilli Haat offers all those amazing snacks you've heard so many great things about, and delicacies which you might not even be aware of, from Misal Pao to Zunka Bhakar. We went for the all-time favourite Ragda Patties, which tasted simply superb. The most quirky blend of garlic chutney, imli chutney and green chutney made this piquant snack so flavourful and colourful, you won't be able to stop at just one!
Price | Rs 100
Masala Dosai @ Tamil Nadu Stall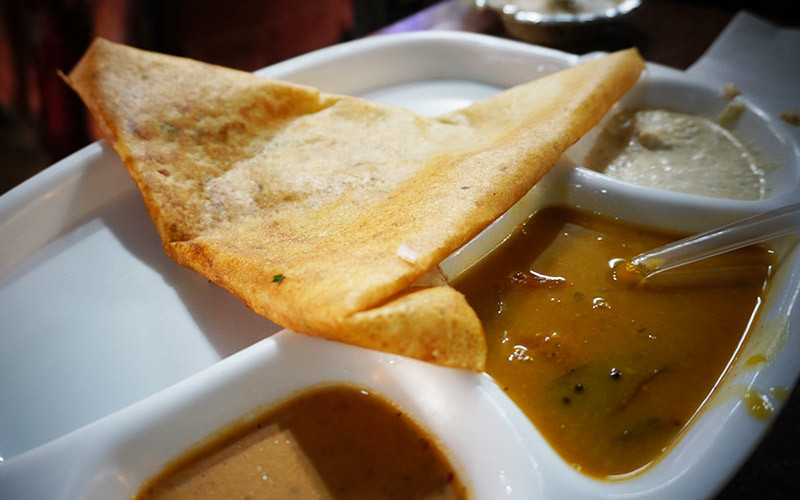 Going down South, we decided to go have a certain type of pancake with fermented butter and stuffed with mashed potatoes. In other words, the beloved Masala Dosai! The Tamil Nadu stall is one of the most basic and minimalist stalls in Dilli Haat, with a simple non-extensive menu. The only thing fancy about this stall is its name, which actually is 'Hotel Tamil Nadu'. The Masala Dosa here is pretty decent and crisp with peppery potatoes. Though not really extra-ordinary, this one does the job when there's an extreme dosai craving. Also recommended here is the rich Filter Coffee.
Price | Rs 120
Bhujal Murga @ Bihar Stall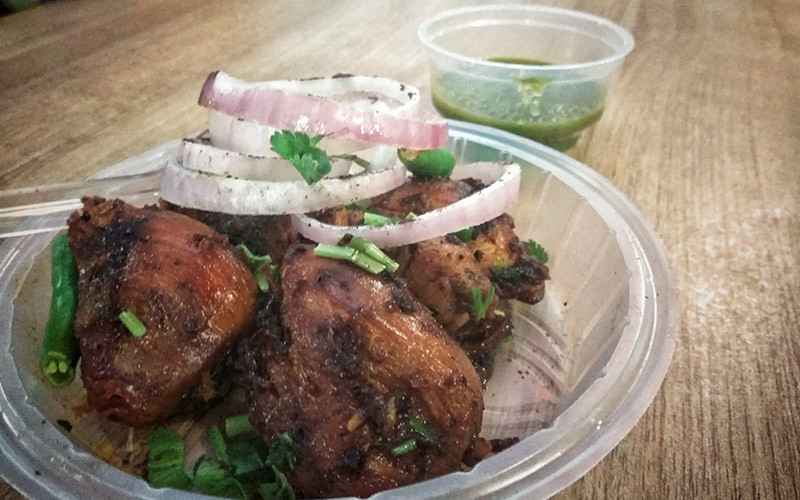 You'll be surprised to see the kind of rich variety served at the Bihar state stall, with so many dishes which are completely unheard of! Another delightful surprise is that Bihar has an equal number of non-vegetarian delicacies as they do the veg ones. The best part about the dishes here is the most eccentric Bihari jargon, with options such as 'Imaliya Chak Ka Sattu Serbat' or 'Bum Gola' or 'Thekua', to name a few. 
We had something called the Bhujal Murga which should translate to chicken masala fry. Expecting something along the lines of fried chicken, our tastebuds were taken for a piquant ride, with this spicy and literally masaledar fried chicken topped with onions and served with green chutney. Next time you're in Dilli Haat, you've got to try this one!
Price | Rs 250
Prawns Pakoda @ Odisha Stall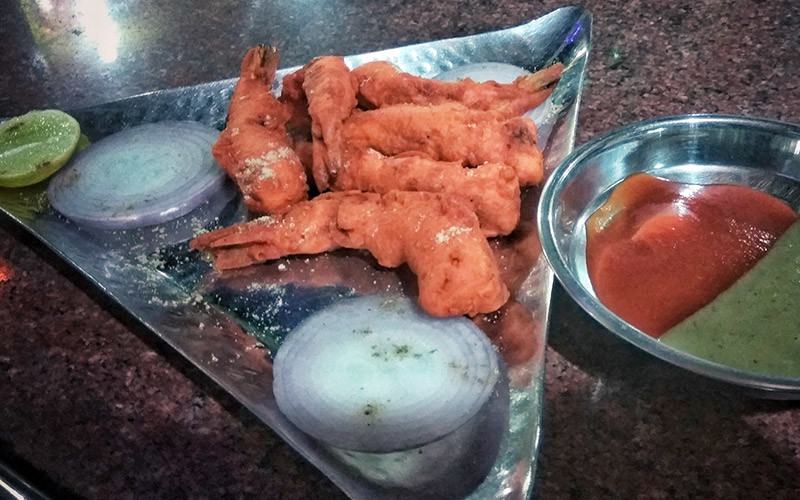 Another underrated foodie haven is the Odisha state stall, which serves all things Oriya! Considering that we don't really get to see Oriya cuisine around town too much, the Odisha state stall is a must stop for foodies looking to have something offbeat and lip smacking. Being a coastal state, the local cuisine is mainly seafood-based and yet quite inexpensive. We tried the Prawns Pakoda, because why not?! Fresh tiger prawns deep fried in rich Oriya spices, this one easily makes it to one of the best appetizers in the Haat!
Price | Rs 200
Mutton Yakhni With Rice @ Jammu & Kashmir Stall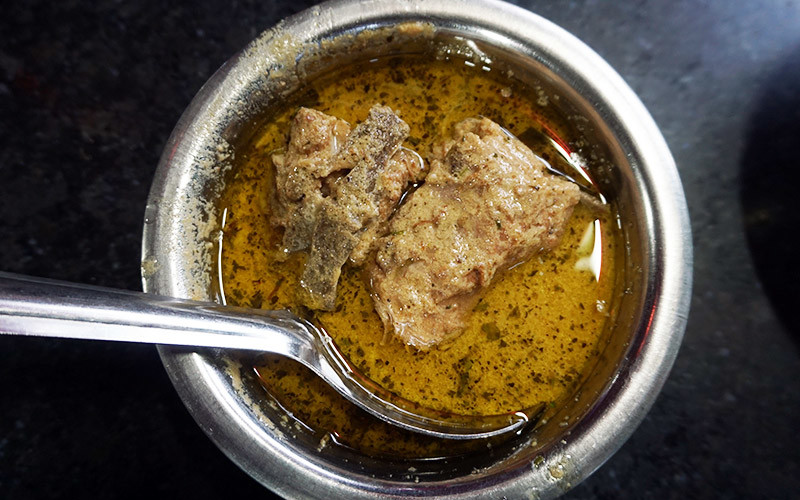 The heavenly food of this heaven of a state is simply too amazing to resist! Run by the Jammu & Kashmir Tourism Board, the stall goes by the name of Wazwan (which in itself is the name of the multi-course meal of Kashmir). We tried the Kashmiri Mutton Yakhni here, which is a broth-like, yogurt based curry preparation with various Kashmiri spices tasting so good that you'd want to have it every time you pay a visit here. Pro tip - order it with rice for the full foodgasm experience!
Price | Rs 370
So when you next land up at Dilli Haat, these are the dishes you must gorge yourselves on for a true-blue desi food extravaganza. Not to mention the mini cultural strolls you can take in between stalls. Happy hogging!
Location | Sri Aurobindo Marg, Laxmi Bai Nagar (Near INA Metro Station)