Delhi
From Kakori Kebabs To Mutton Burra - 5 Delicious Dishes To Try At Aap Ki Khatir In SDA
Aap Ki Khatir. The name itself suggests, though in Urdu, that you will be taken care of, here of course, with the amazing food and courteous service. Run by two brothers, the elder one being Imran, uses his name on the face of Aap Ki Khatir, who sadly had to change their shop location from Khan Market to Nizamuddin and now finally in SDA.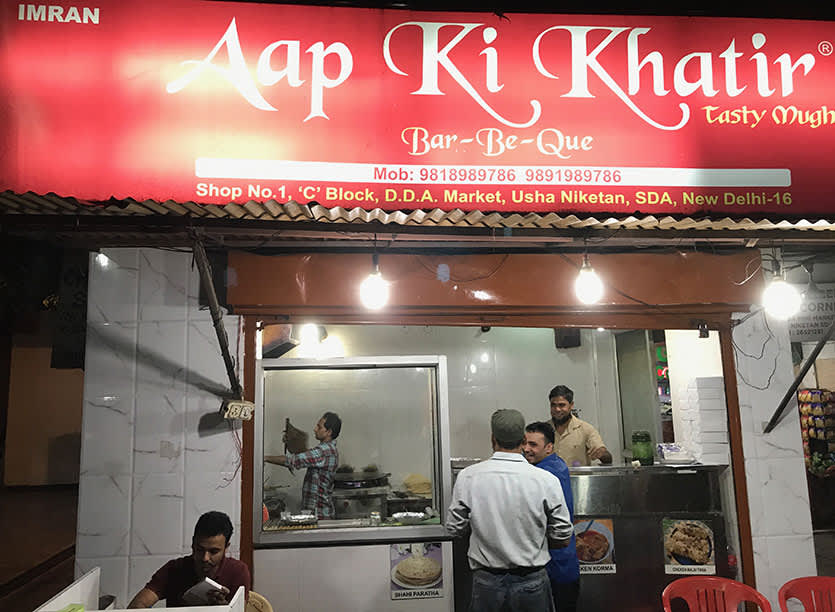 Almost a decade old, it specialises mainly in Mughlai delicacies that are bound to make you salivate! Here are 5 things you should definitely try when here:   
1. Afghani Chicken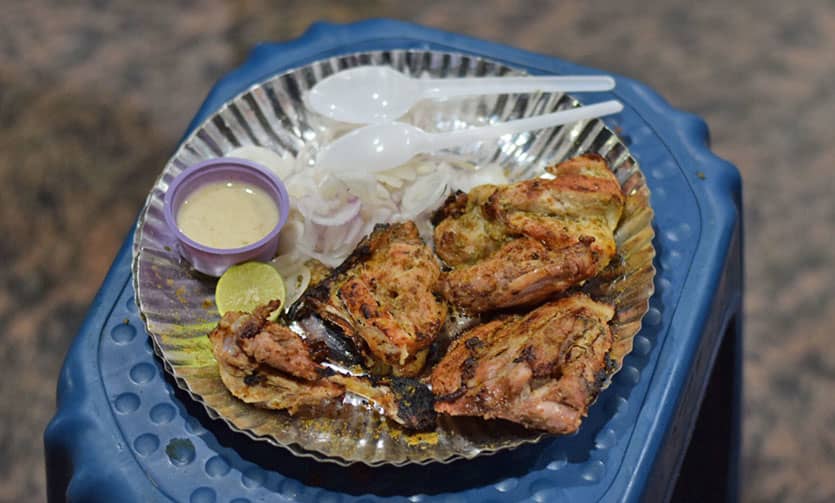 There's hardly any place in Delhi which doesn't serve chicken by the same name but very few get it right! Aap Ki Khatir does and how! They serve marinated chicken in a white gravy that makes it all the more juicier and succulent. Pair it up with rumali roti and you're good to go!
Price | Rs 340
2. Mutton Burra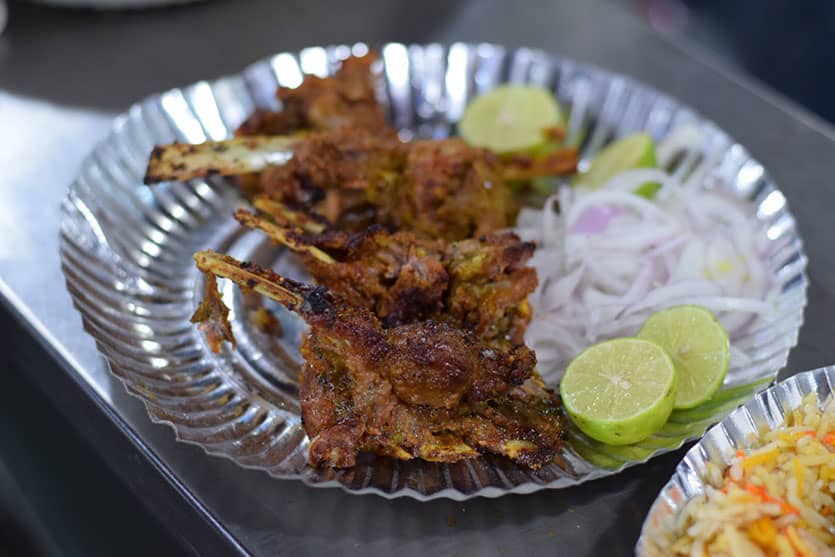 Mutton Burra or Burra Kebab used to be the highlight of Mughal celebrations and fanfare. This dish is usually prepared by smoking mutton ribs or chaaps in the tandoor with a lip smacking marination. Although, the burra here gave us a glimpse into what an authentic burra is, we would recommend everyone to ask for a well done burra because ours turned out to be a little on the raw side! 
Price | Rs 230
3. Mutton Kakori Kebab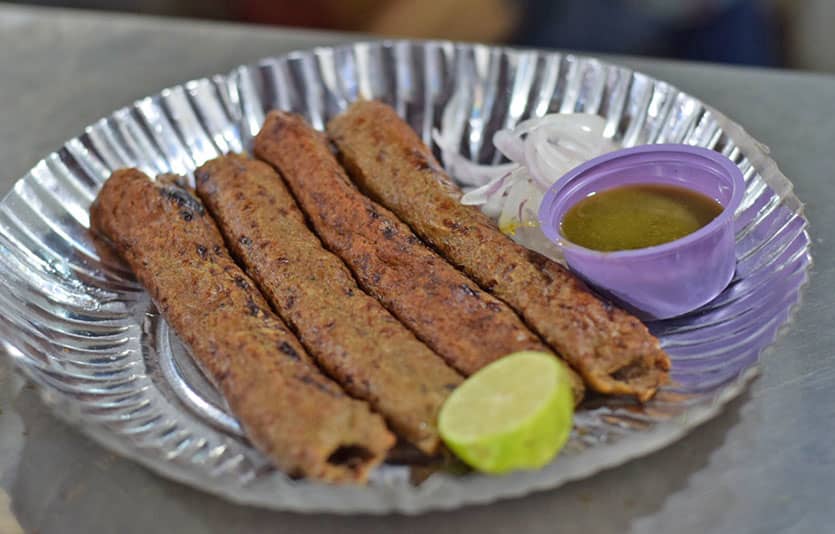 Salute to the 1000 years of history of kebabs that have been brought down from generations only to be found in the bylanes of SDA market. Kakori is said to have originated from a small village by the same name in Uttar Pradesh and finds a special mention in the Awadhi cuisine. Here, they've recreated the finest kakori and made us fall in love with the softest, most aromatic skewered kebabs. We would find y'all guilty of a crime if you haven't tried them! 
Price | Rs 130
4. Chicken Qorma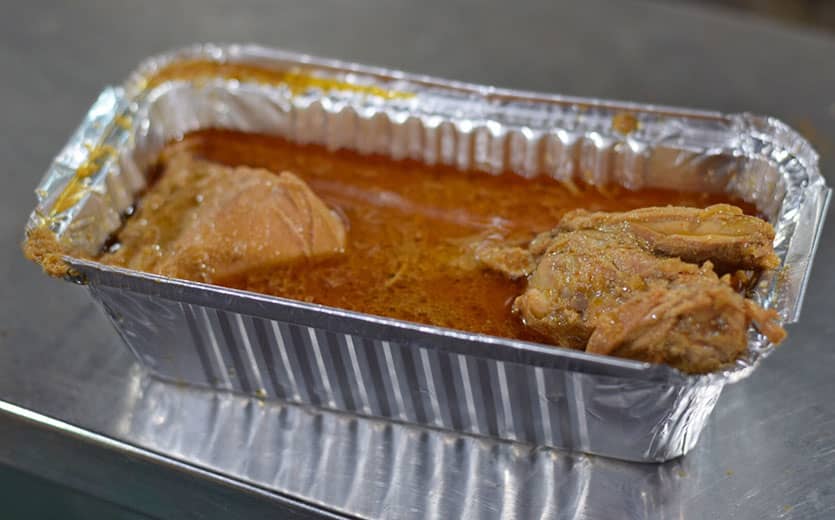 Most of us don't know the difference between a simple curry, a do pyaaza and a qorma but Aap Ki Khatir knows their food. The Chicken Qorma prepared here is a perfect blend of spices done in an onion and tomato based curry. We're not saying that this Qorma beats the one found in the bylanes of Old Delhi, but if you live in this part of Delhi, Aap Ki Khatir is your best bet for a lip smacking Chicken Qorma!
Price | Rs 180
5. Mutton Biryani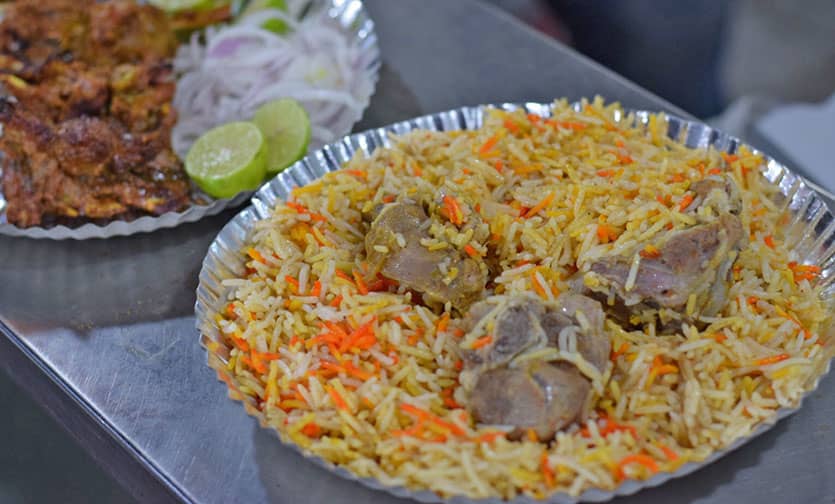 Aromatic rice grains, perfectly cooked meat pieces & on point biryani flavours - this is what you get is a biryani plate big enough for two people to gorge on! In an area which is devoid of any Mughlai establishment, Aap Ki Khatir rises like the batman only to emerge as our clear favourite for biryani cravings. A word of caution though, for the people who are acquainted with the taste of Batla House or Old Delhi biryani, this might come as a downgrade for a few of you!
Price | Rs 200
Apart from tikkas, burras, qormas and biryani, also indulge in rumali rolls and kathi rolls made using their special deep fried shahi paratha. They also have vegetarian options. We recommend y'all to hit this take away as soon as possible and devour the food in your car or to sit and eat on the pavement only to allow this place to do your Khatir!
Meal for Two | Rs 600
Location | DDA Market, SDA